Grand Rapids wedding, Amway Grand Plaza, Fountain Street Church, Ballroom at McKay Tower. Candid, natural, documentary, photojournalist.
Read More
Amway Grand Plaza
McKay Tower
Fountain Street Church
Grand Rapids, MI
Congratulations Christina and Rodney! What a cute couple they are! So, so sweet on each other. They met as freshmen at Western Michigan University, at a party. They had a lunch date in one of the dorms, and stayed together for eight years. The ups and downs that everyone faces as a couple only made them that much stronger. They moved to Atlanta in 2015. Big city livin' and sunshine! Getting acclimated to a new city without their friends and family was challenging, but they have always been better together and saw it through.

Rodney proposed on Friday the 13th (spooky). They were with both families at their favorite restaurant, Martel's. She had no idea what was coming. They were waiting on Rodney's brother to show up, and Rodney was so anxious and nervous that as soon as he did, he popped up and proposed right away.

They had a theme at McKay - a mix of Great Gatsby, prohibition, etc. (due to their love for expanding their wine and bourbon knowledge). It was truly beautiful. I knew as soon as I entered the guys room at the beginning of the day that I would be laughing for the rest of it. This was a great group of people.
I'm very honored to document Christina and Rodney's story. Enjoy the preview!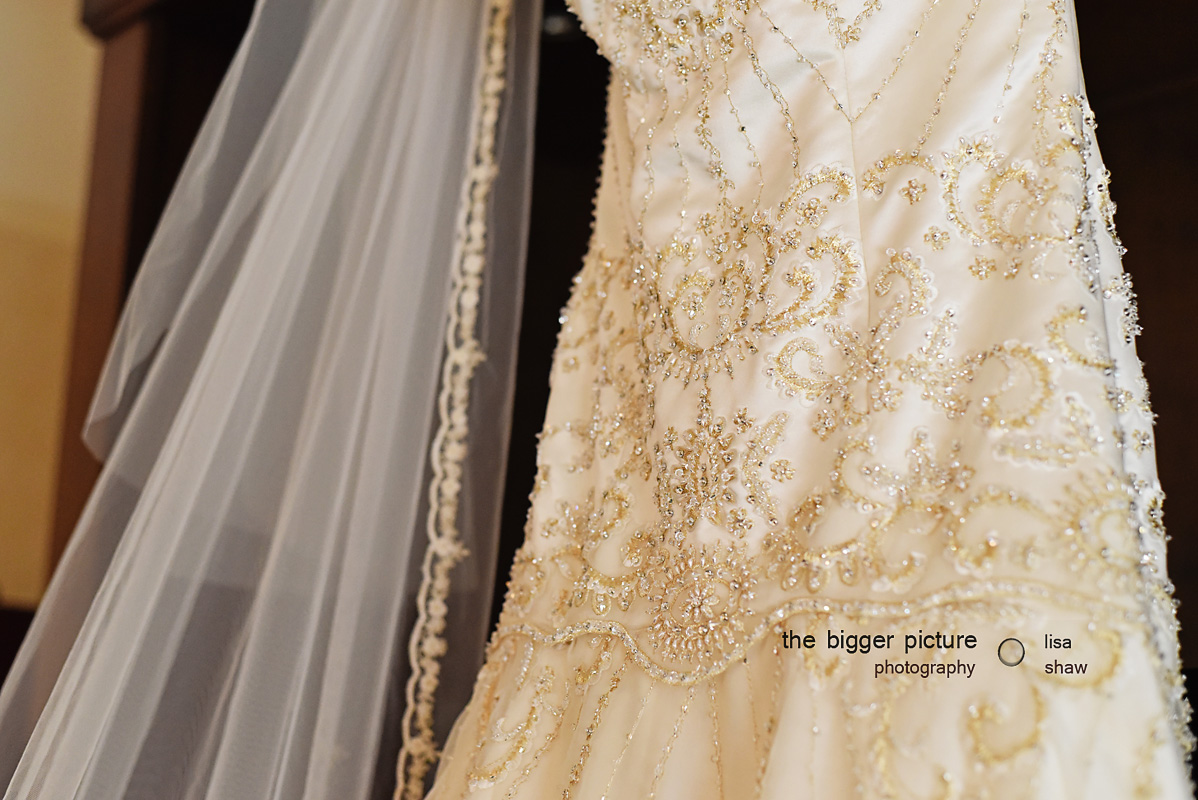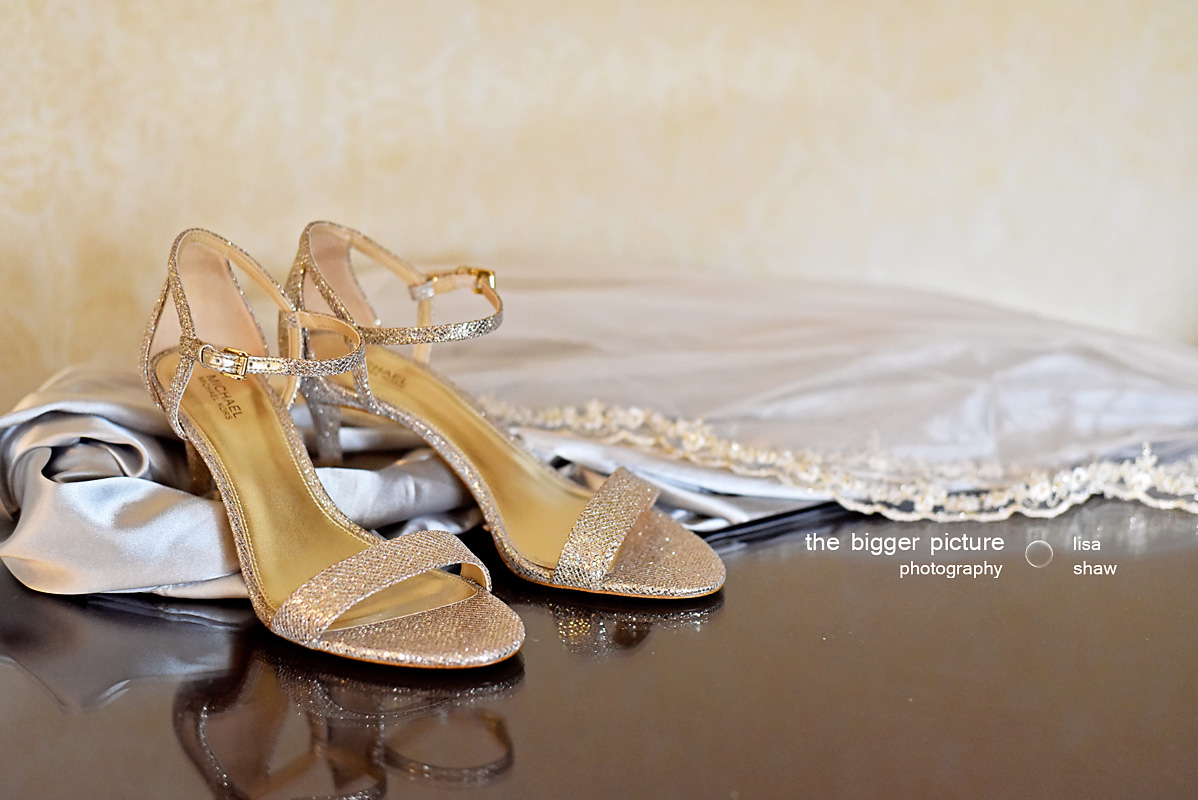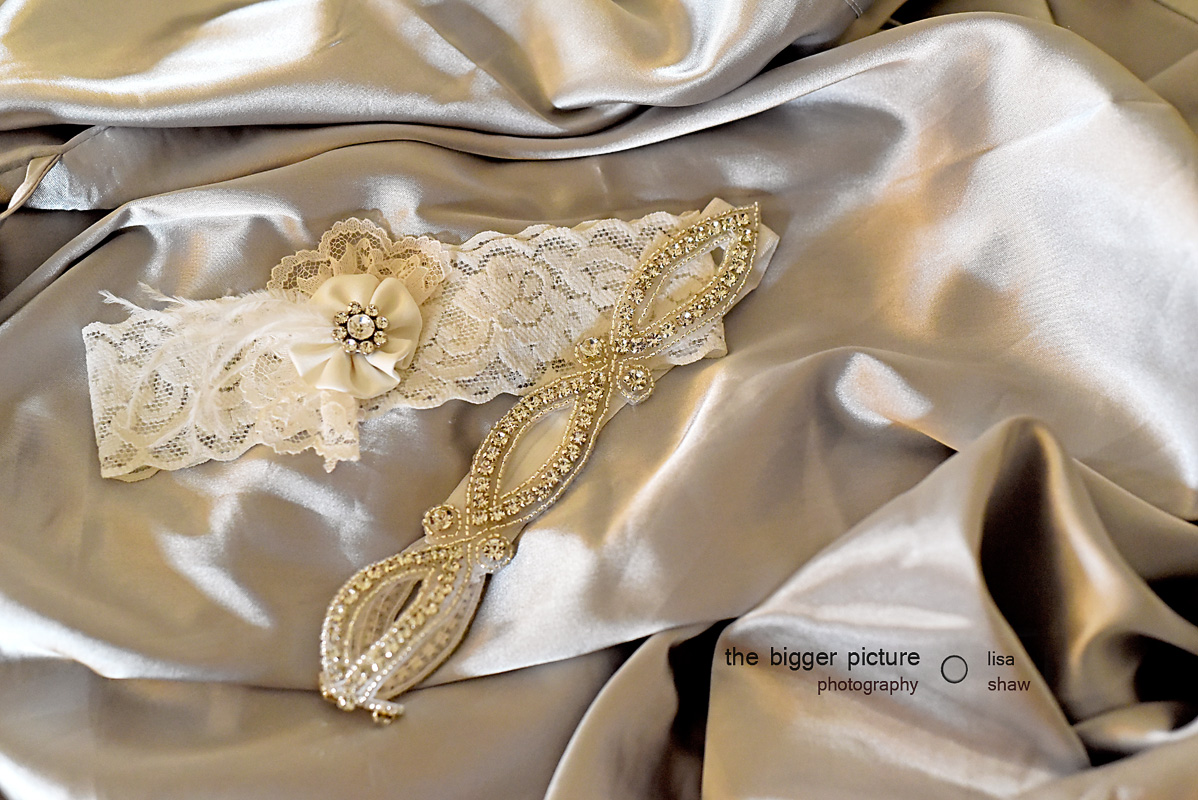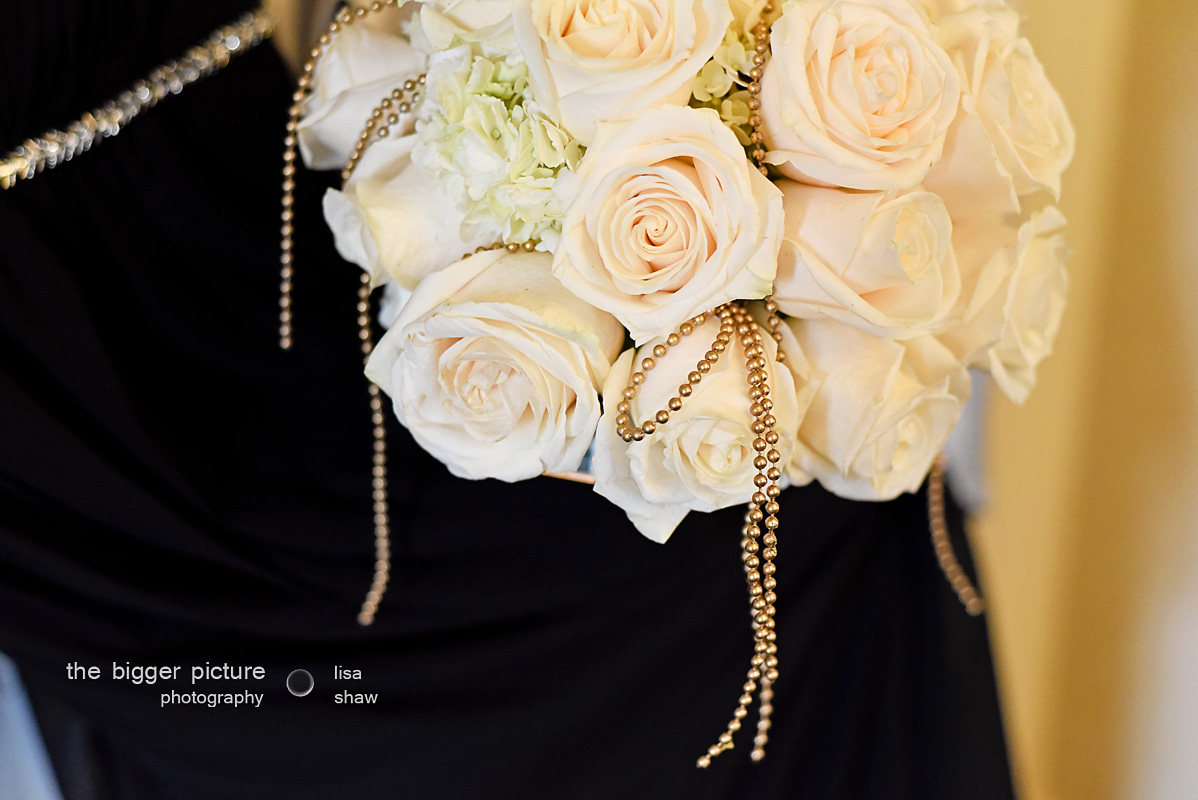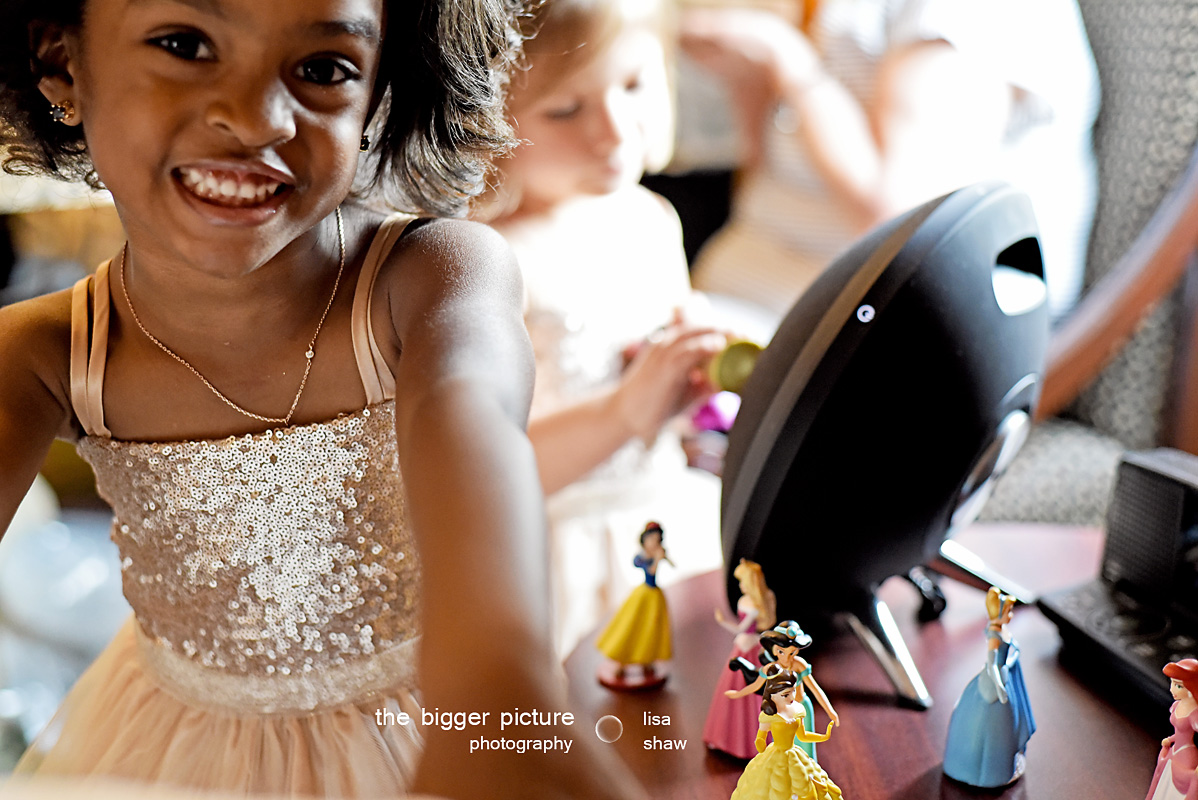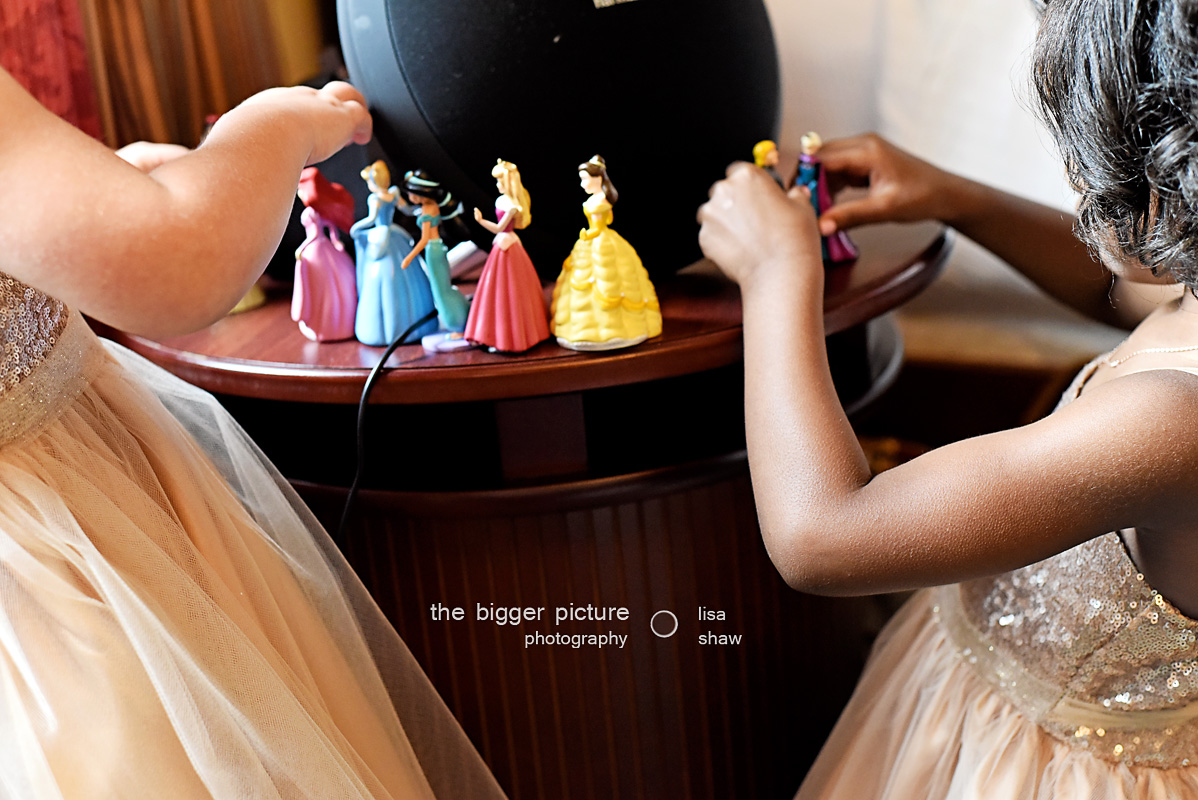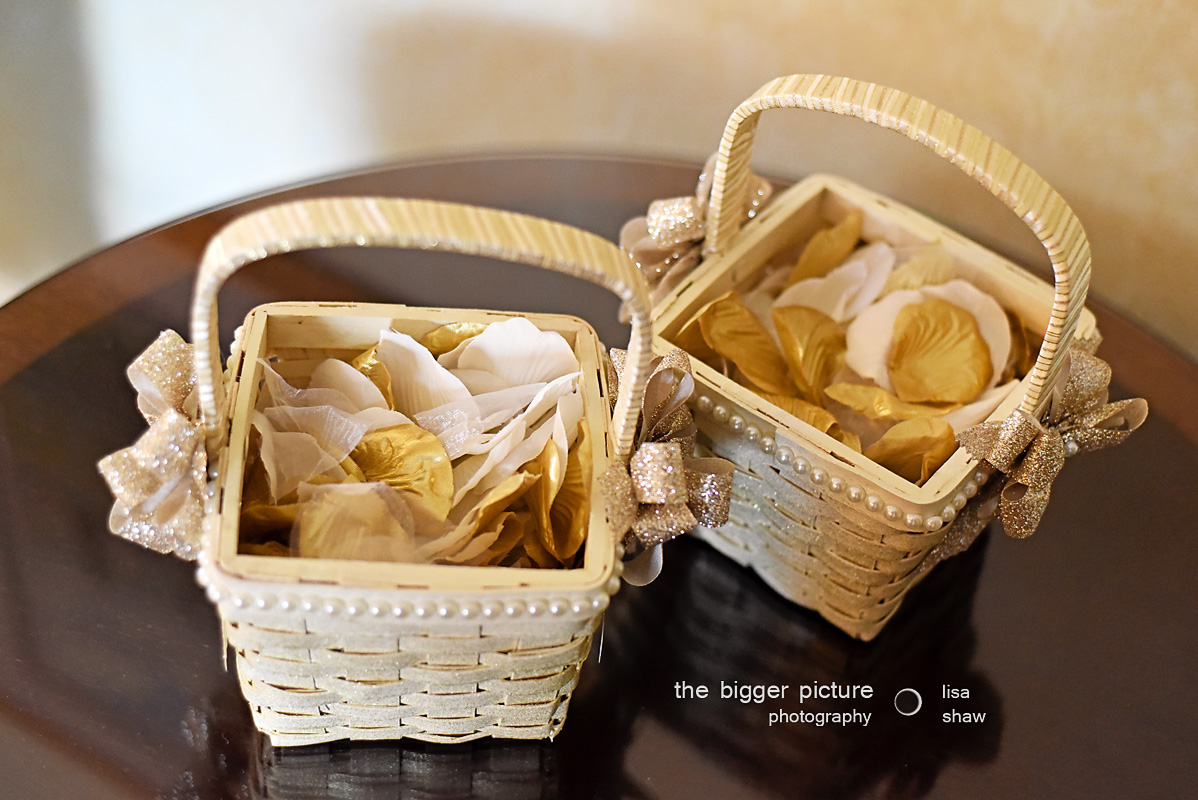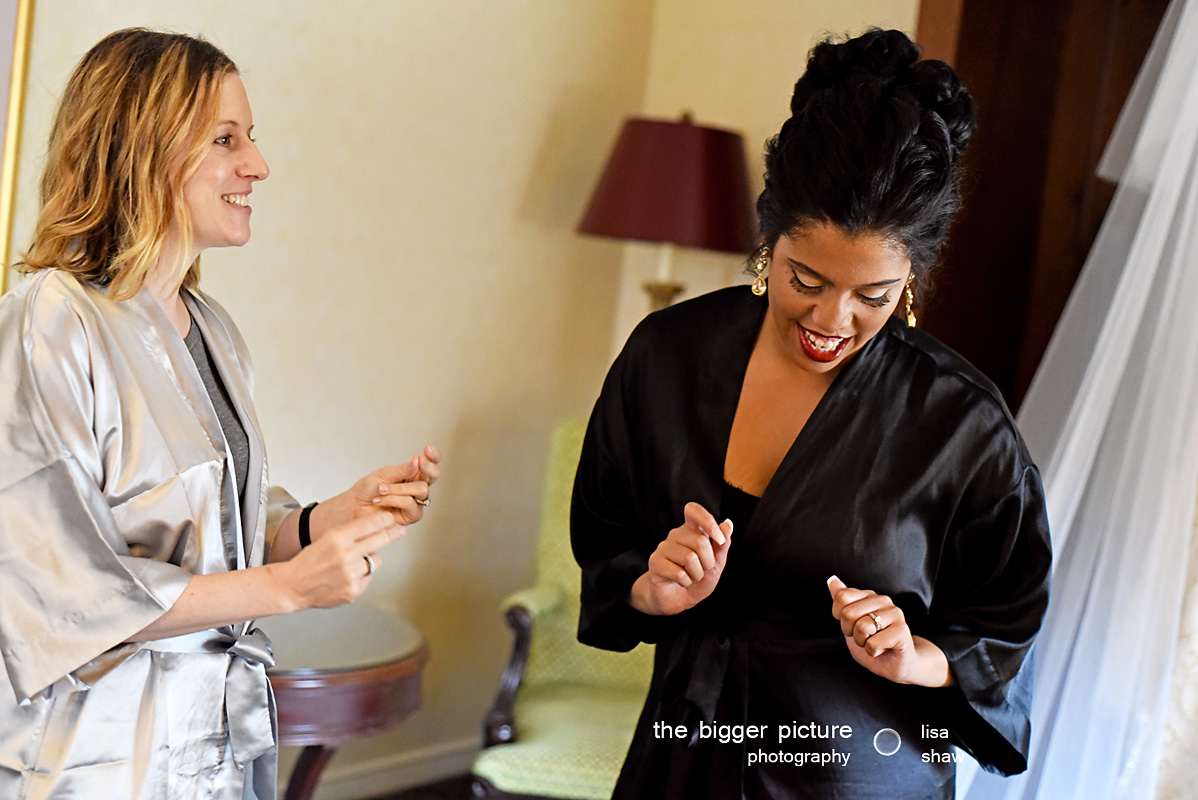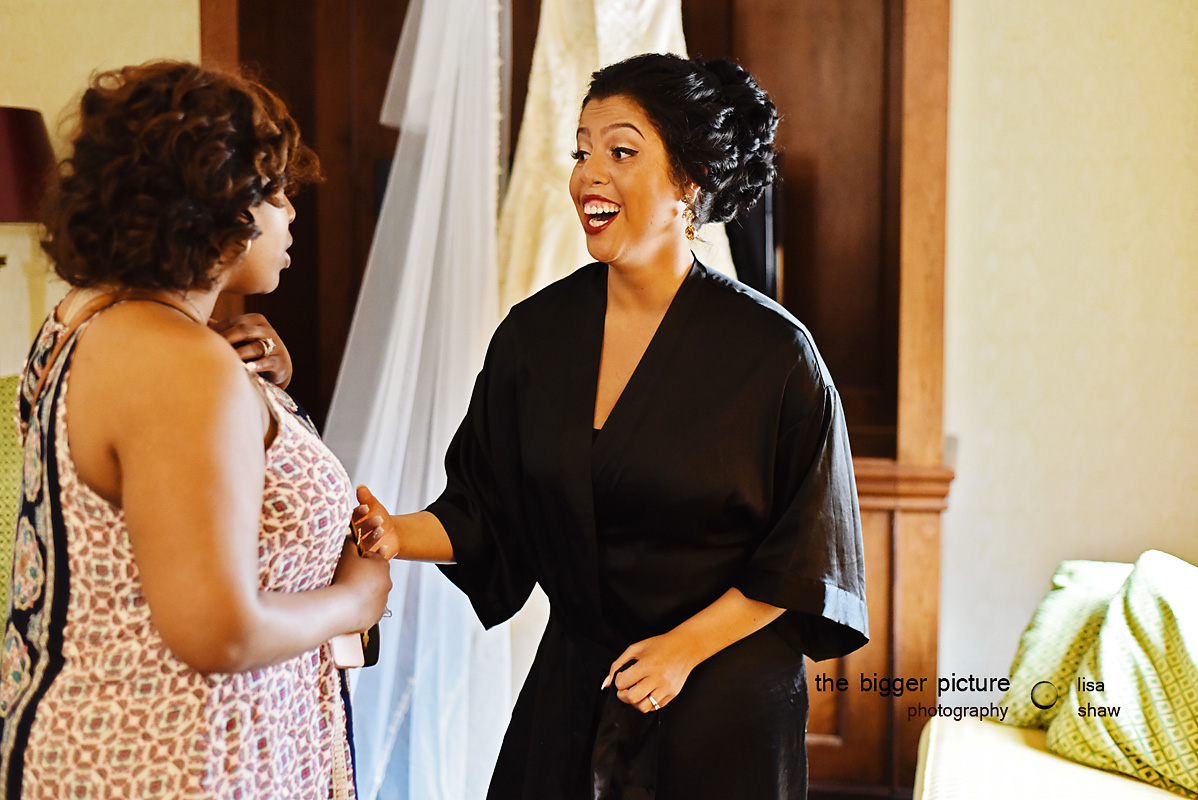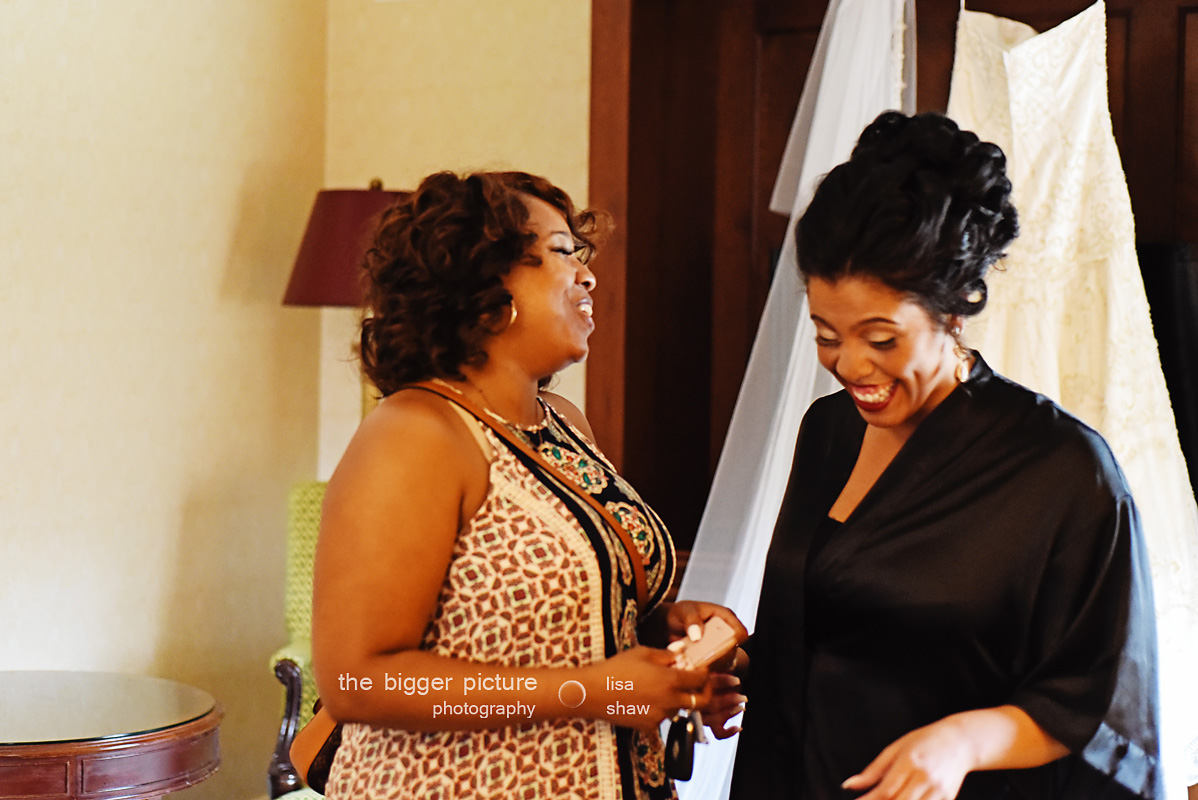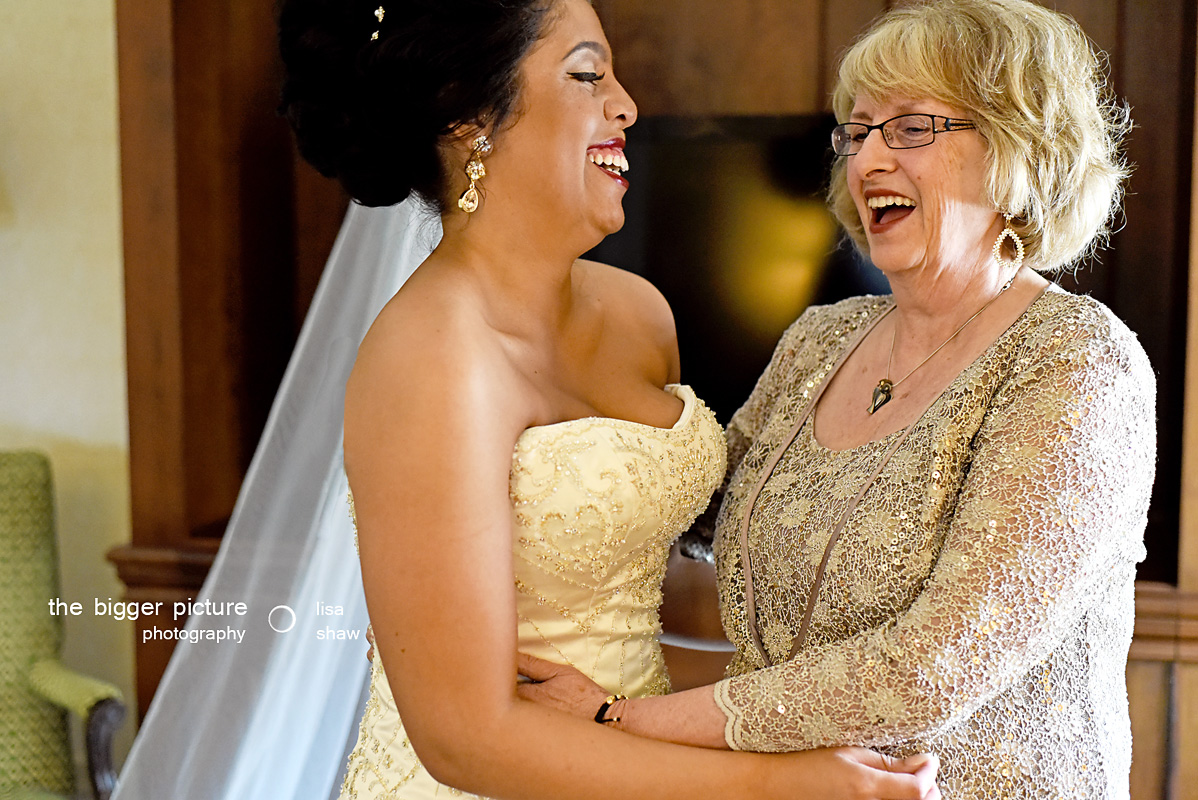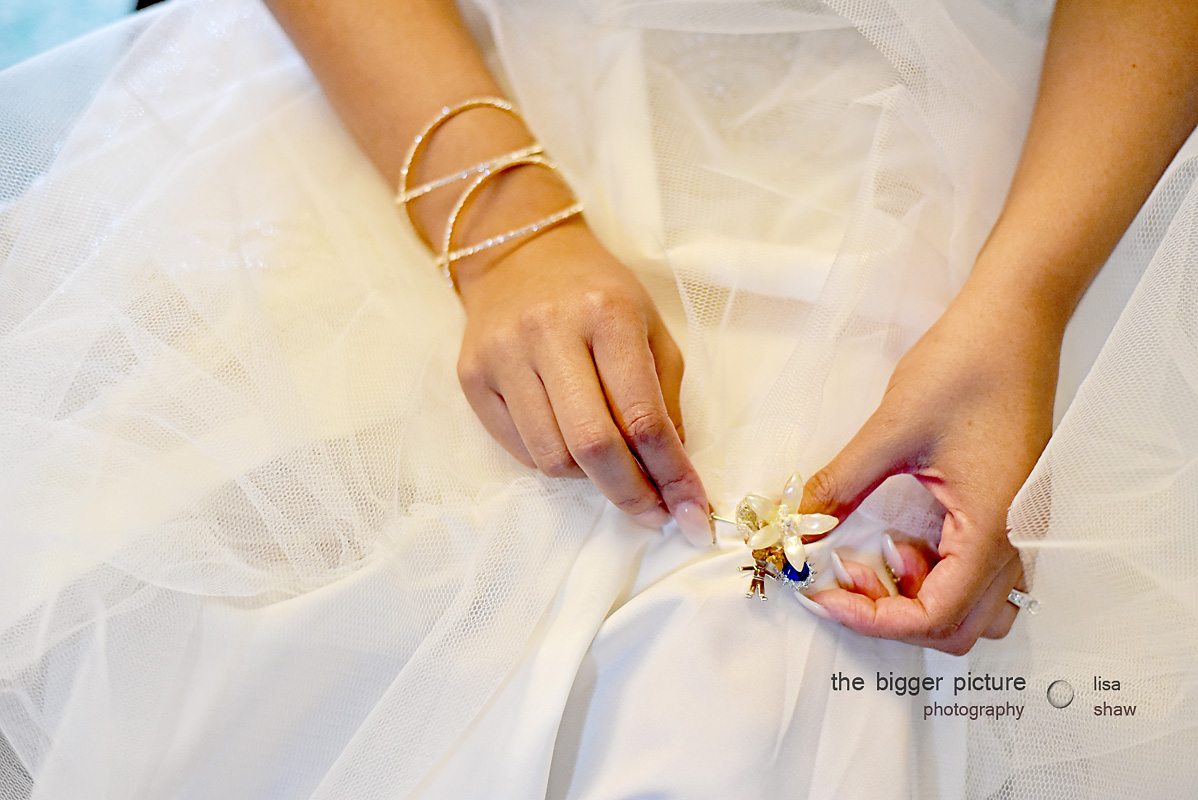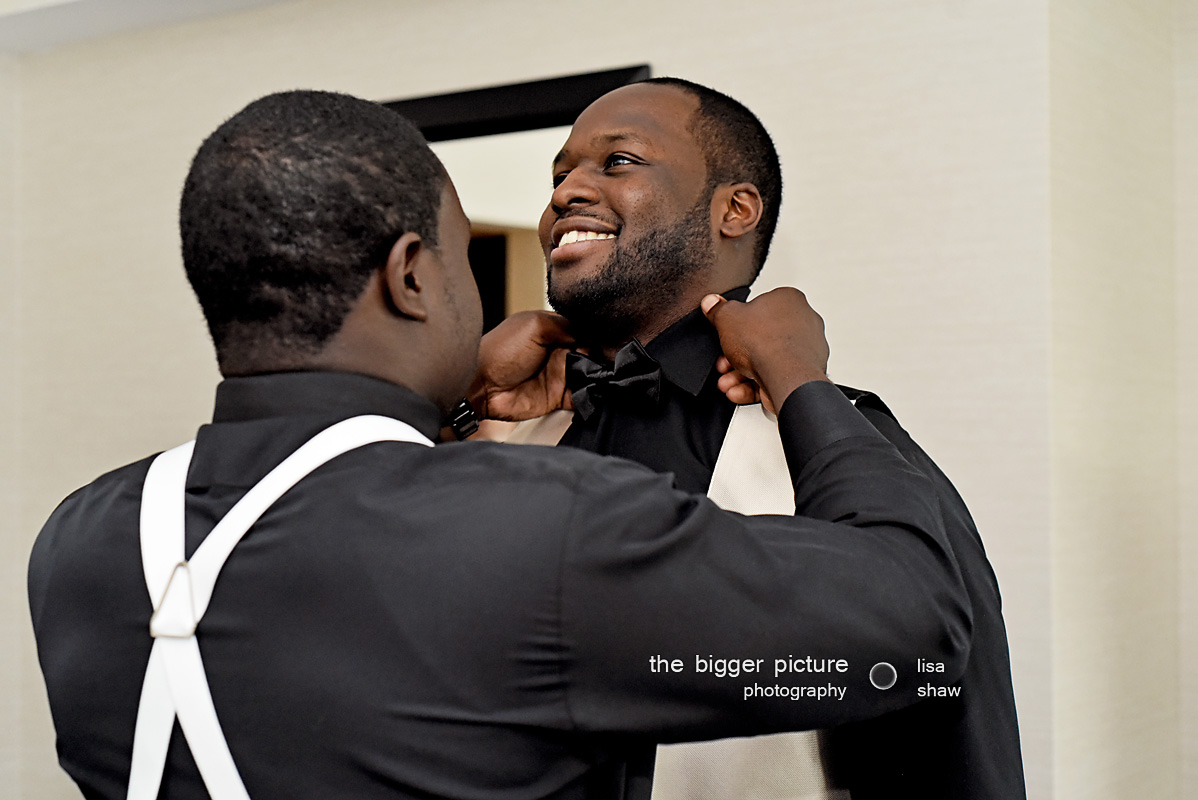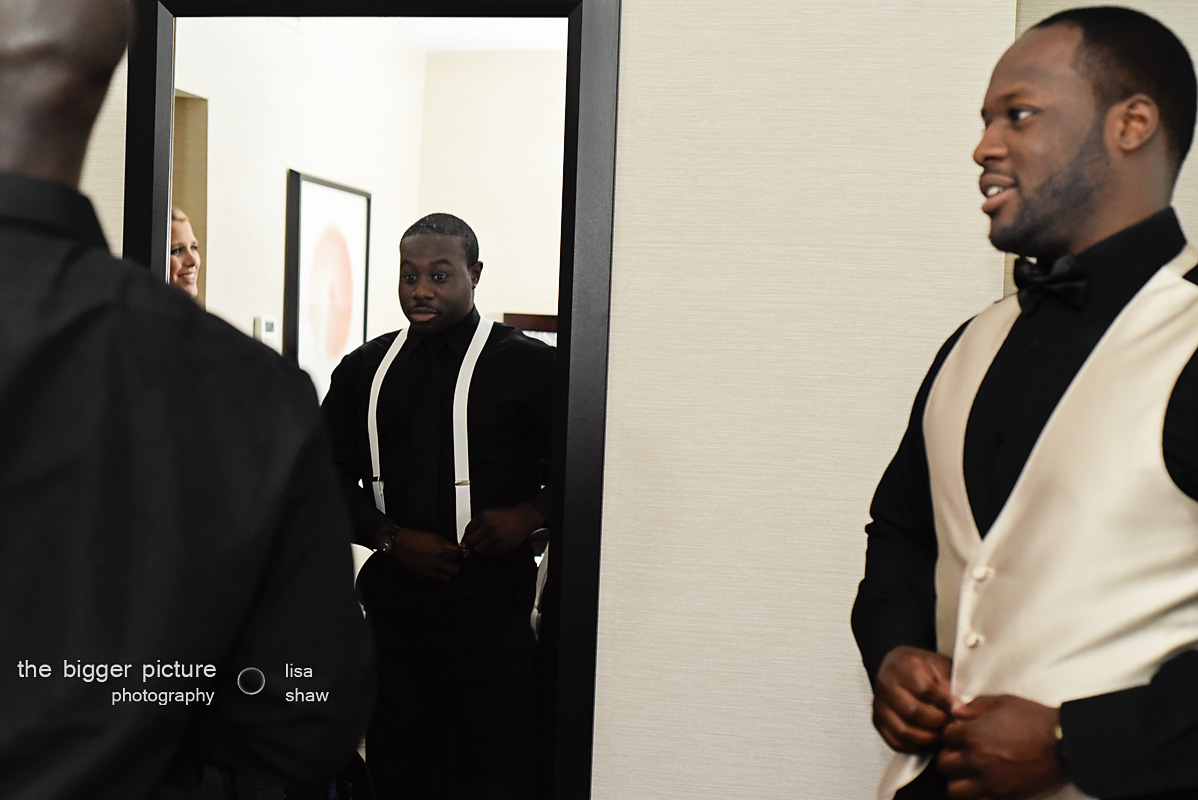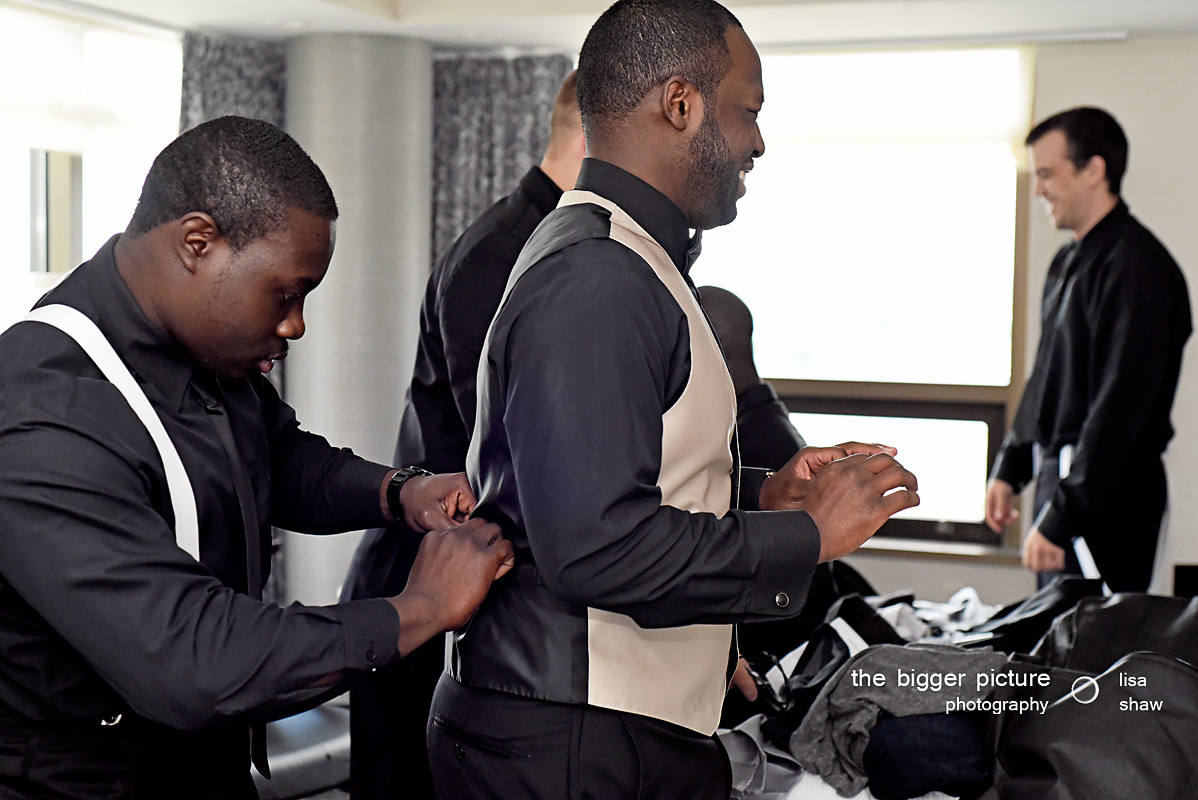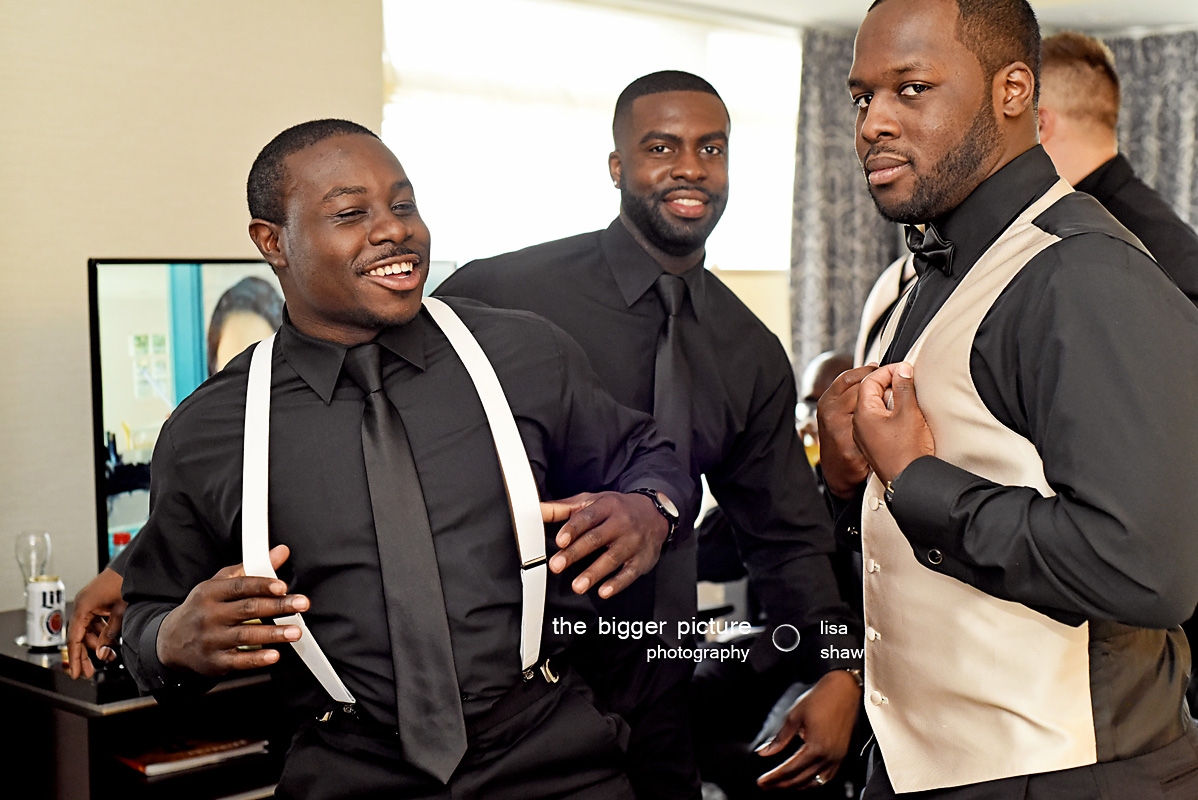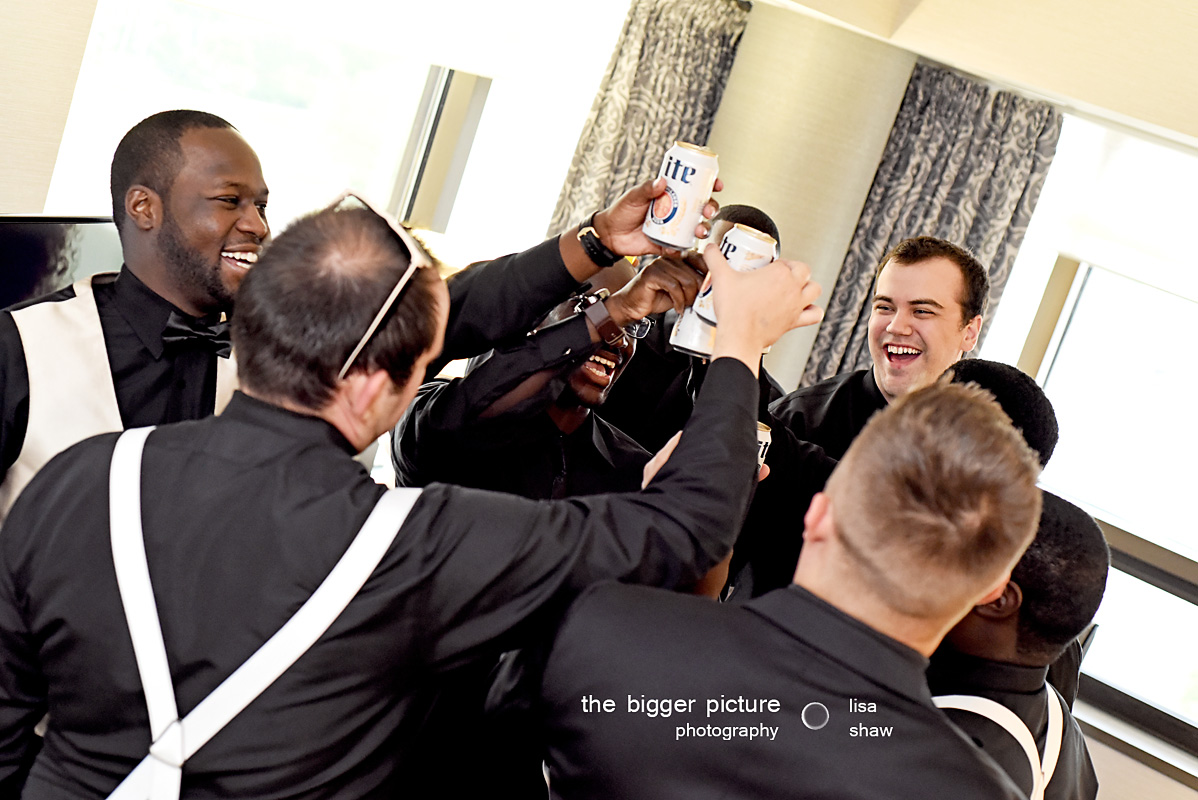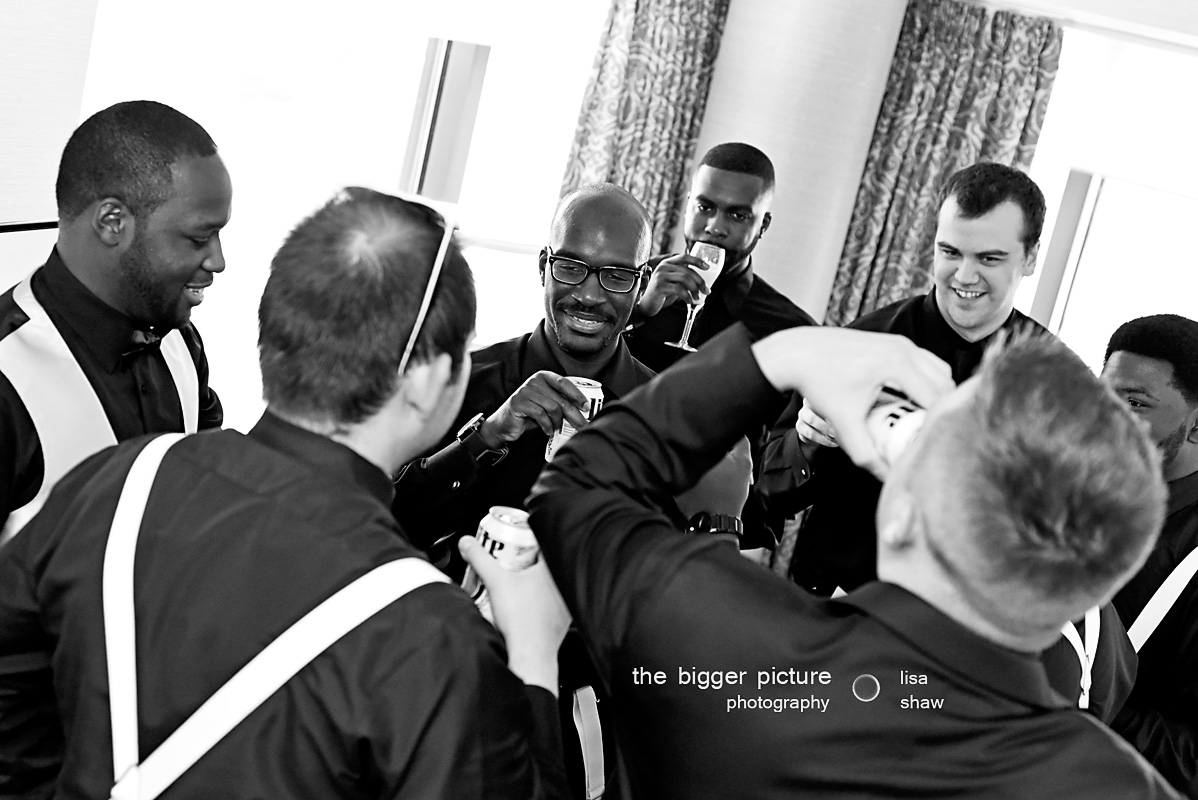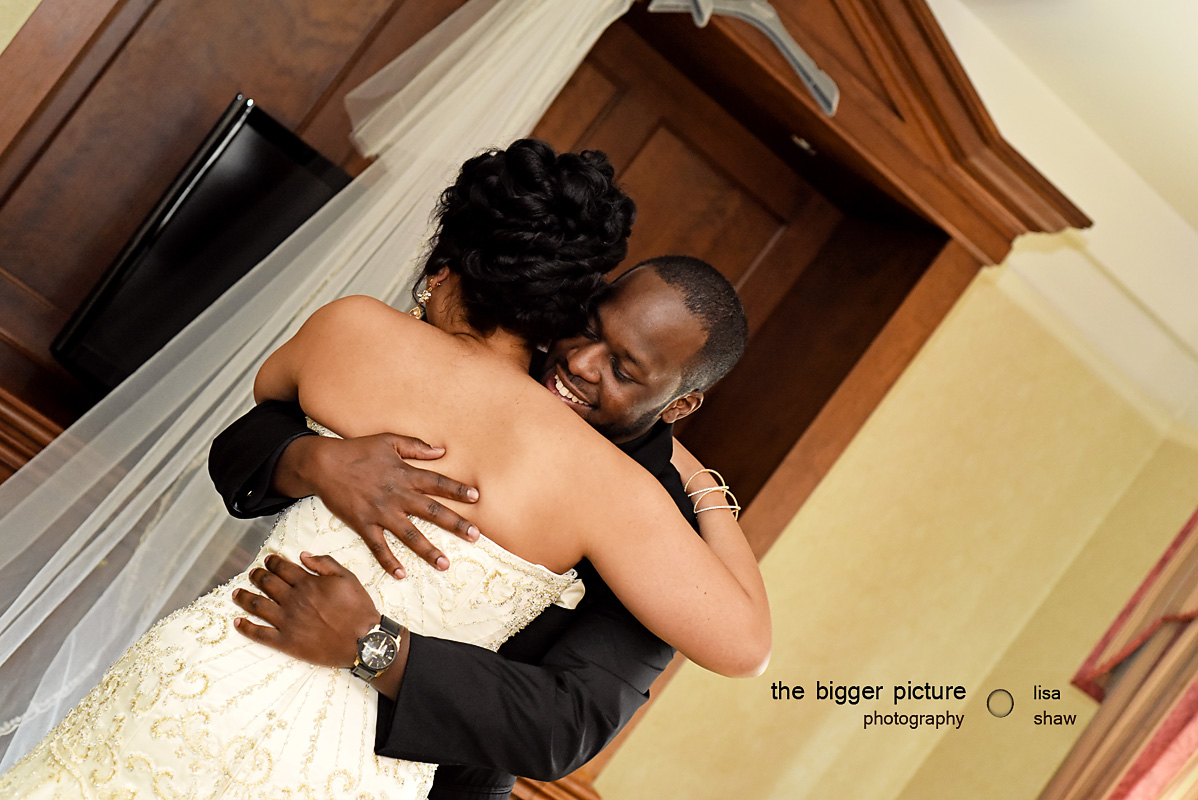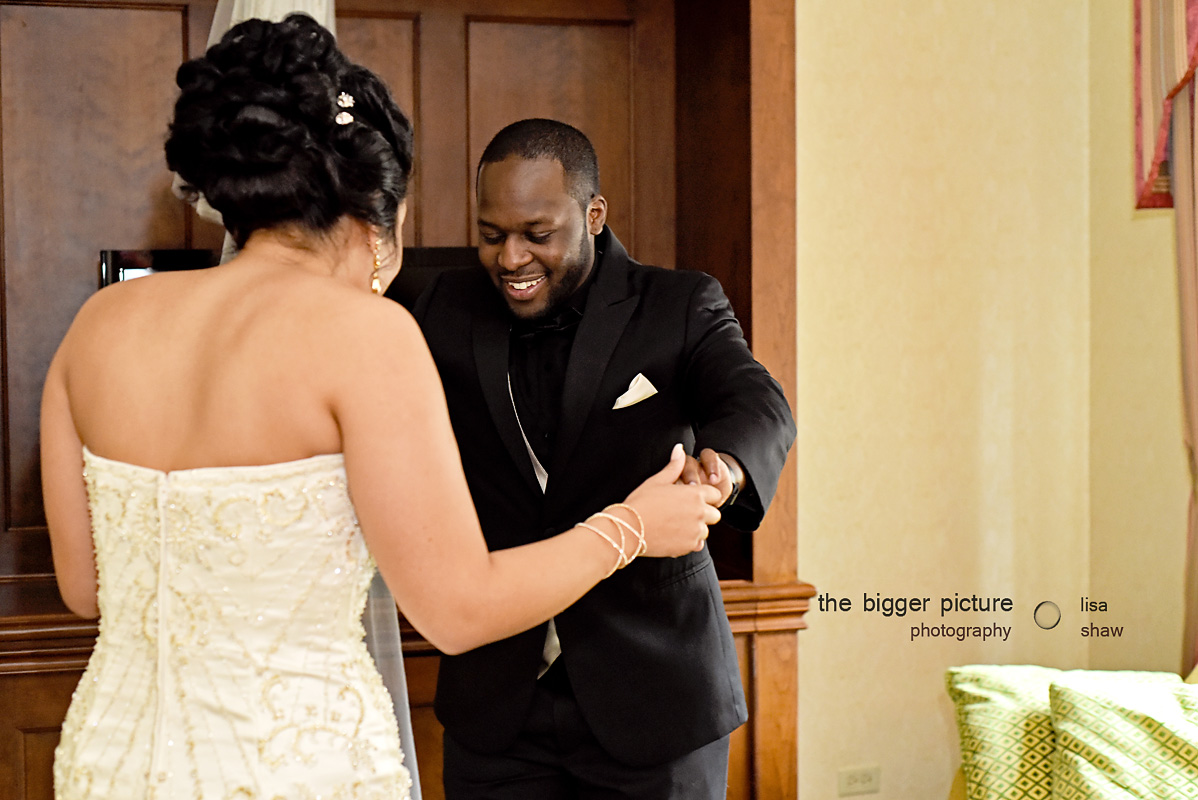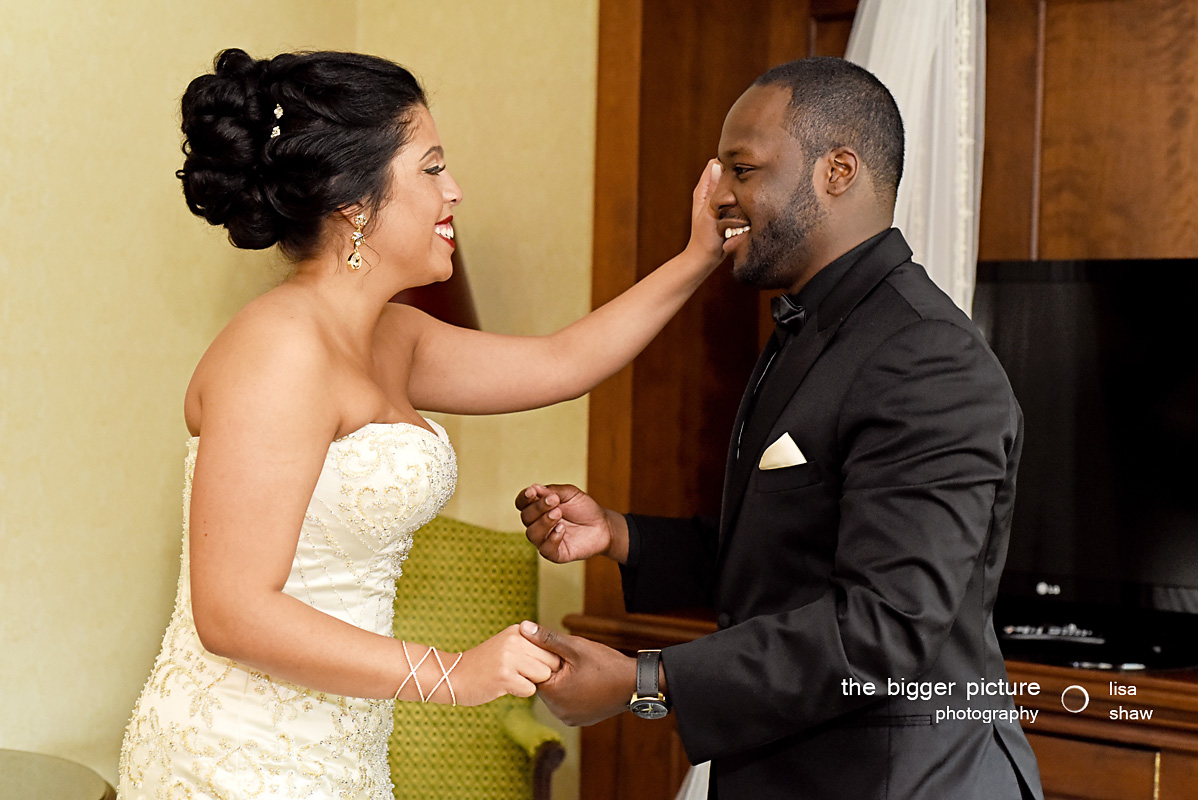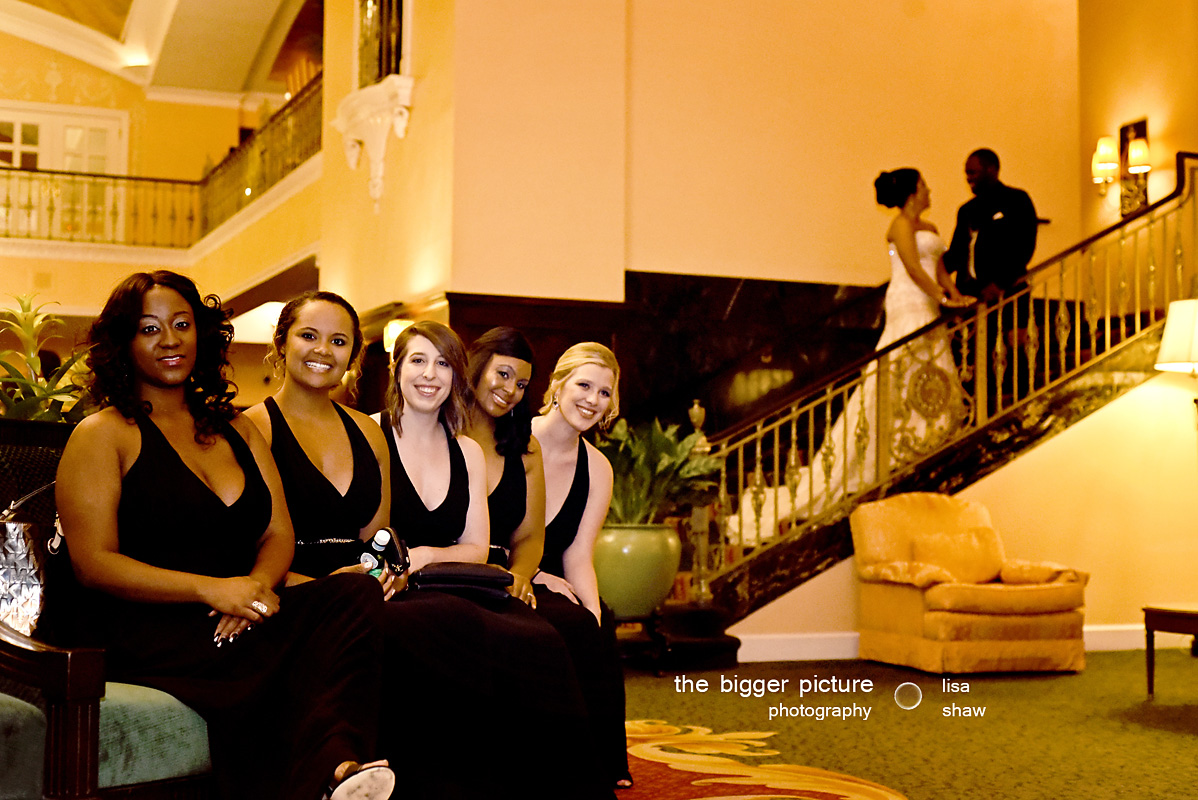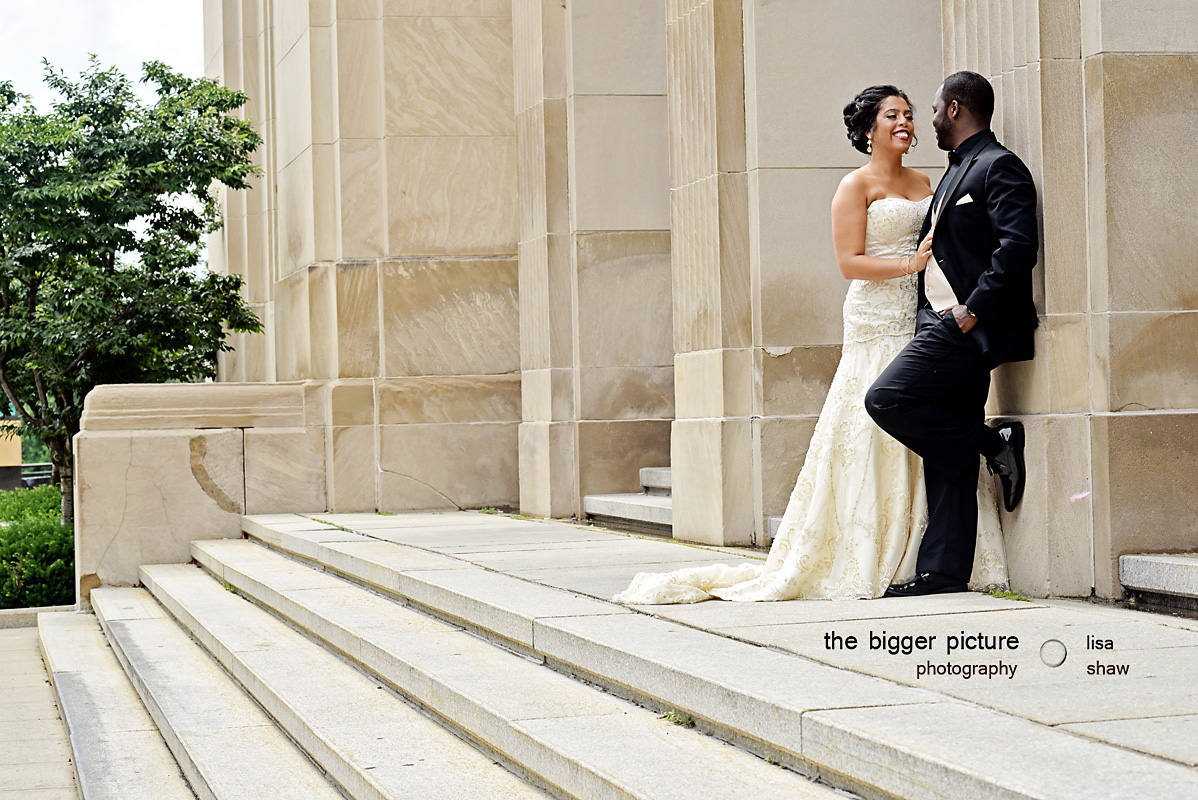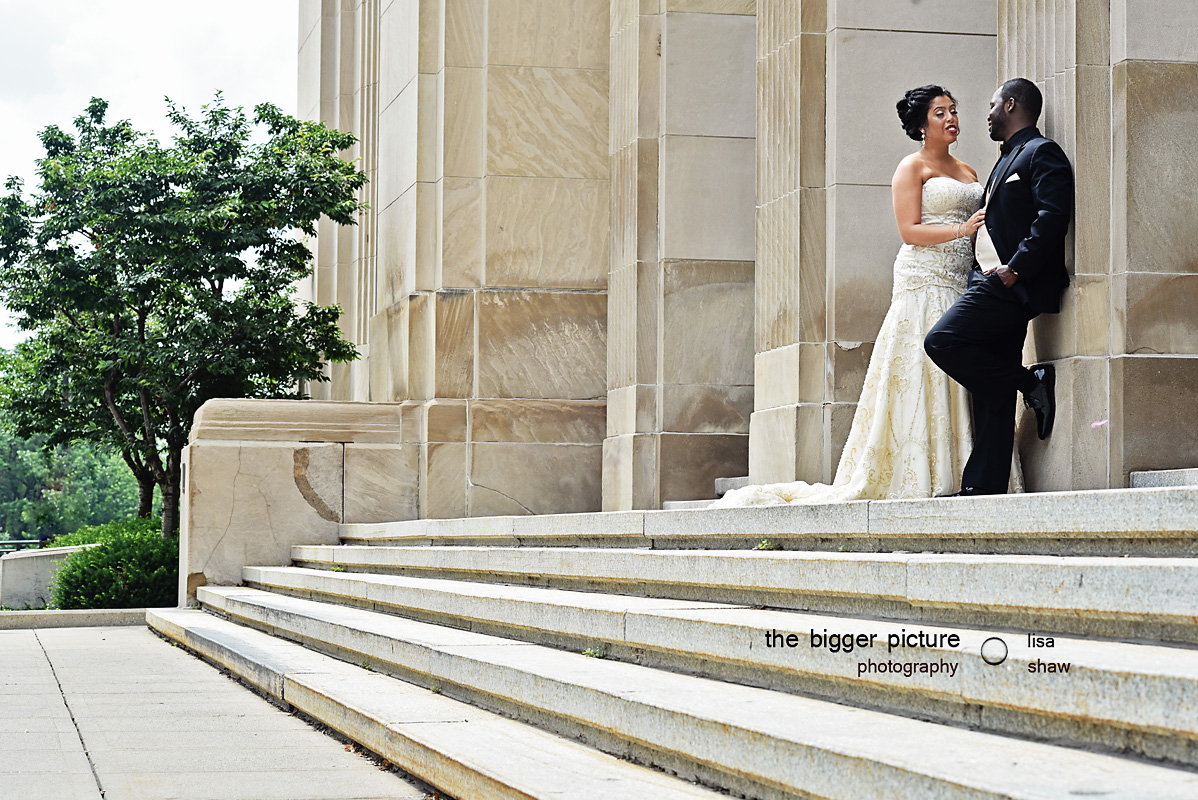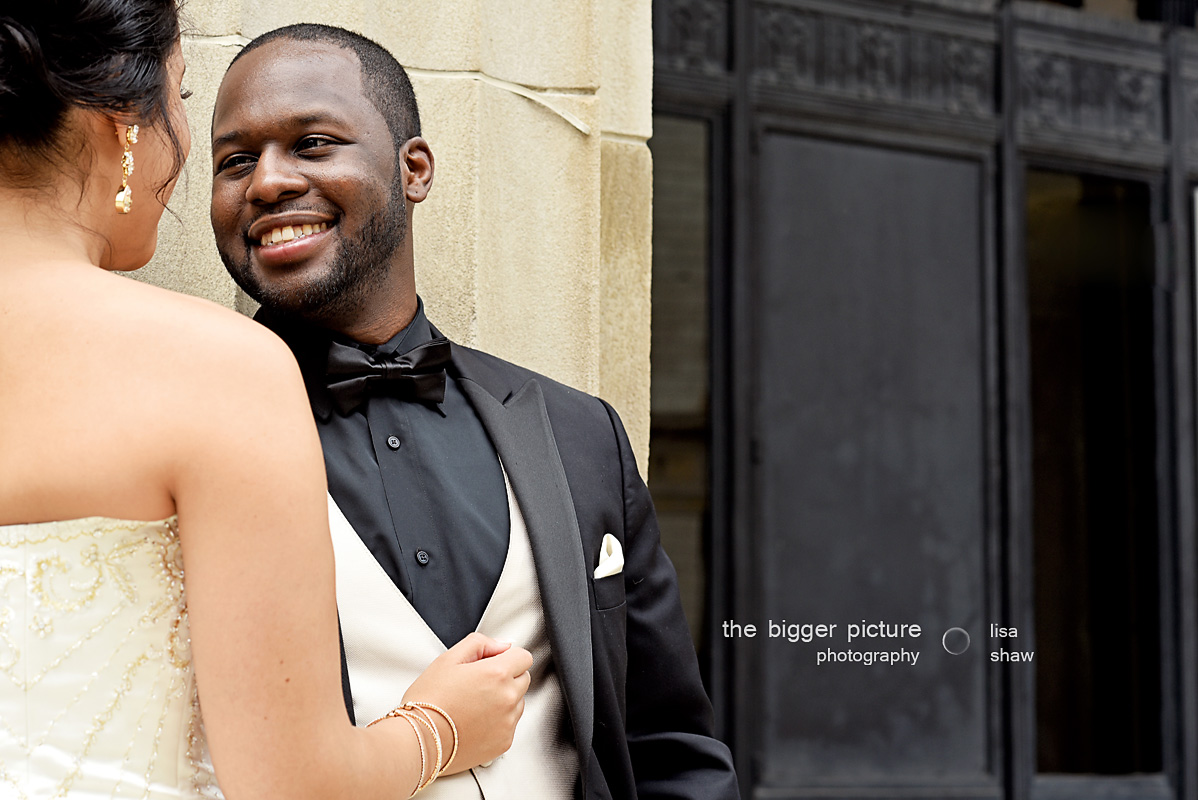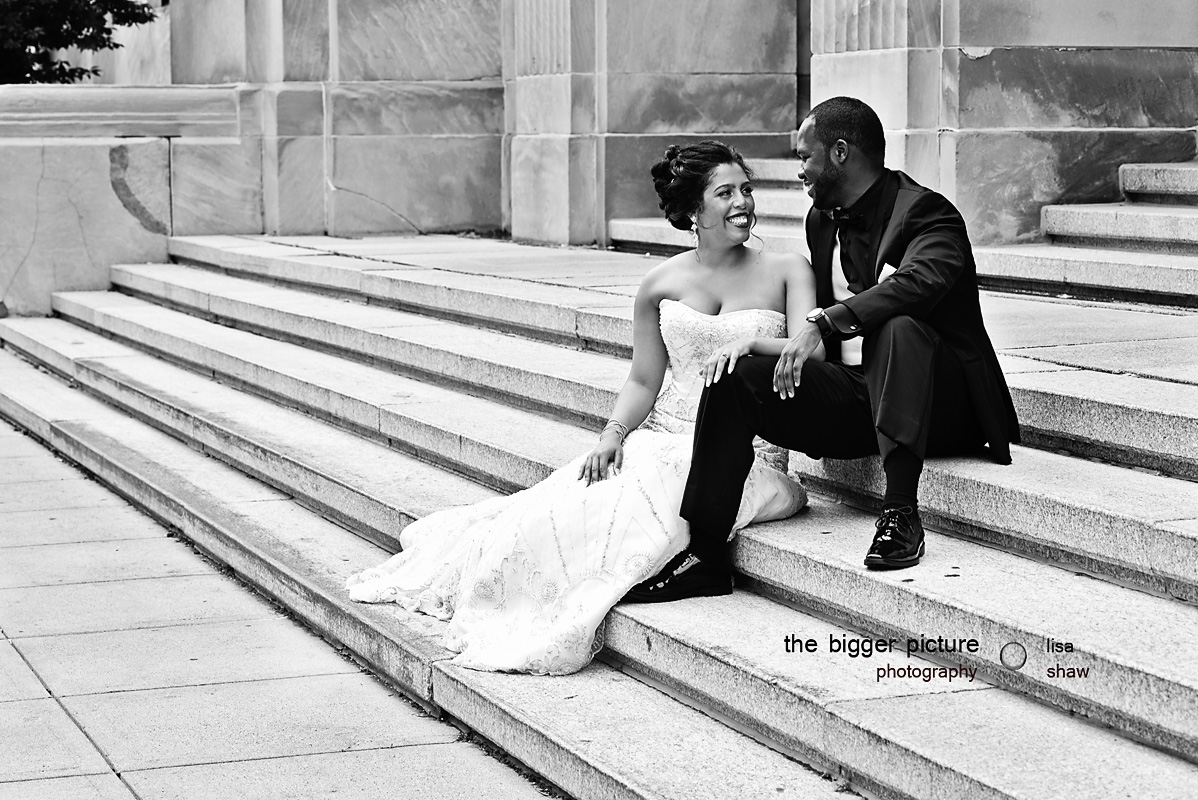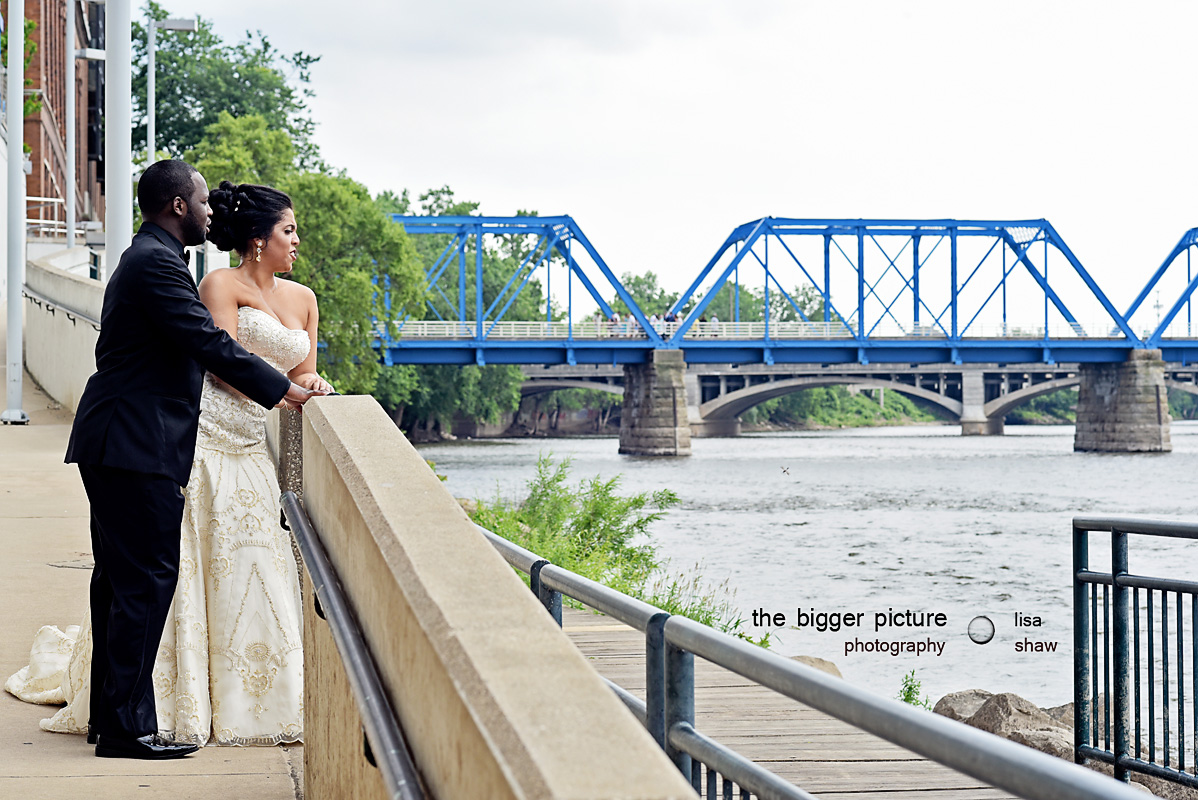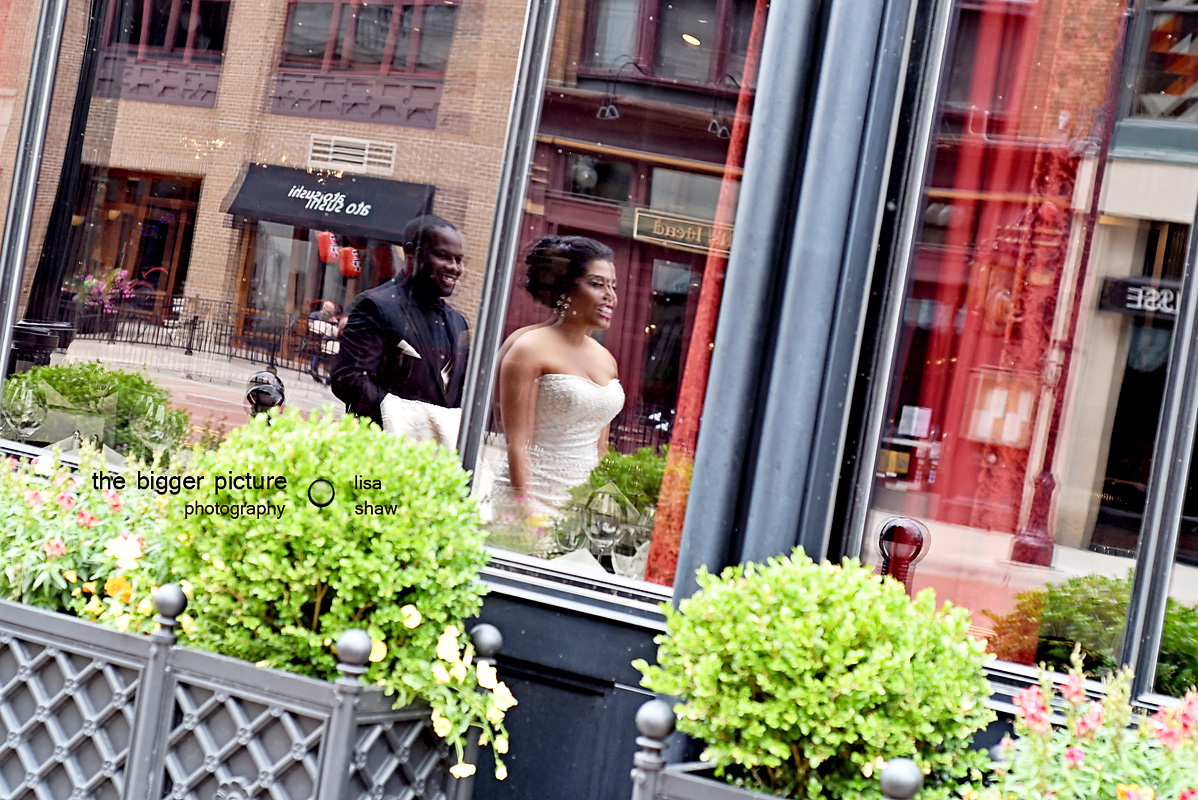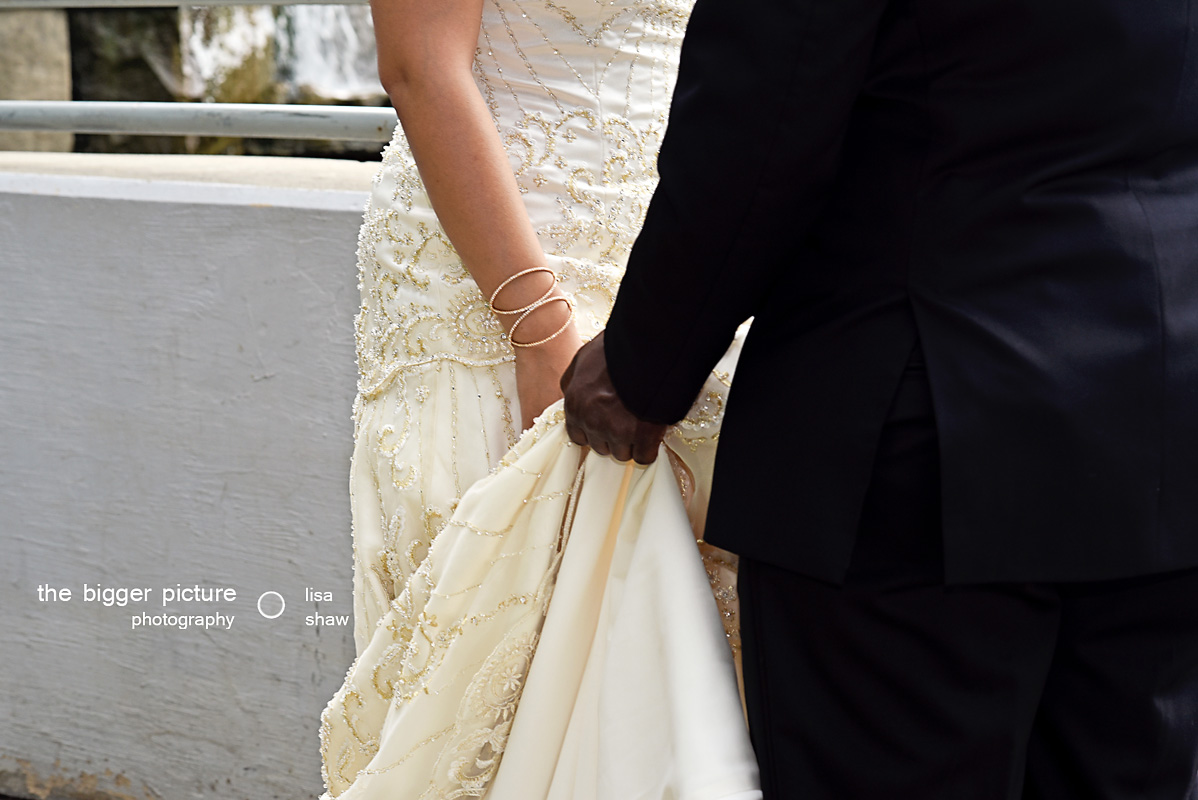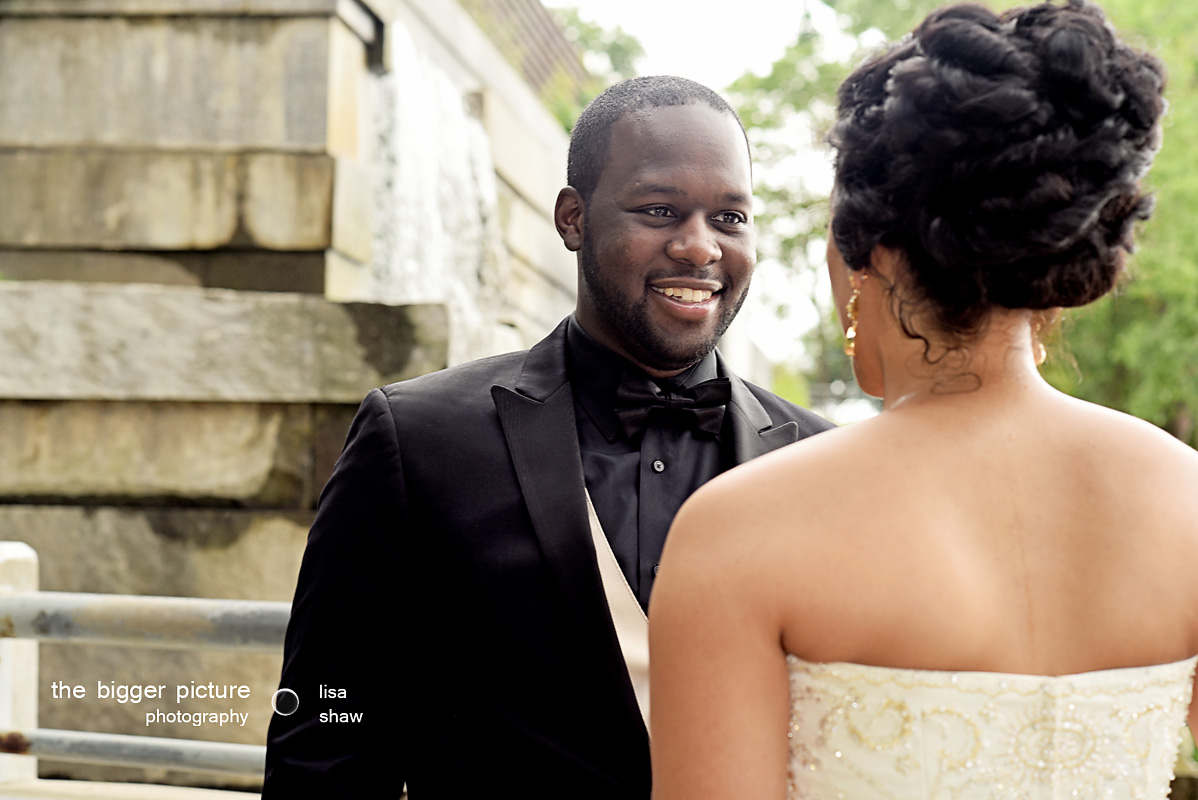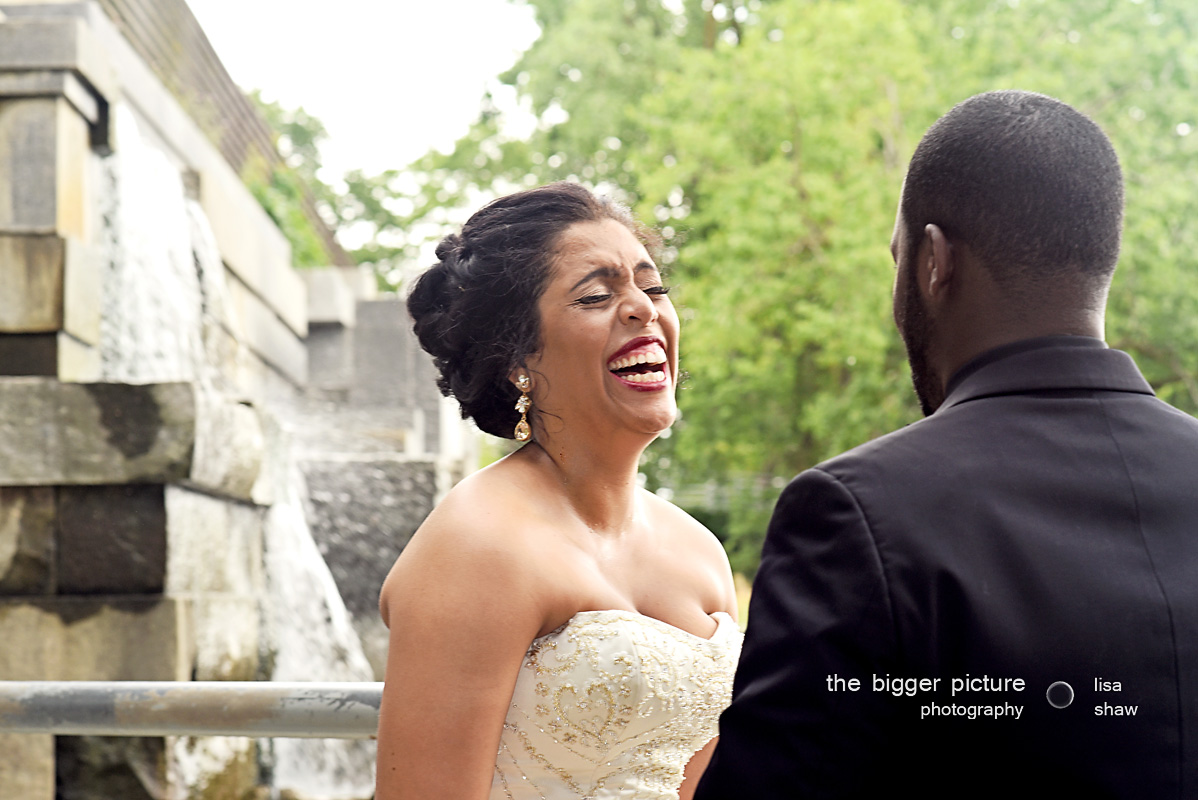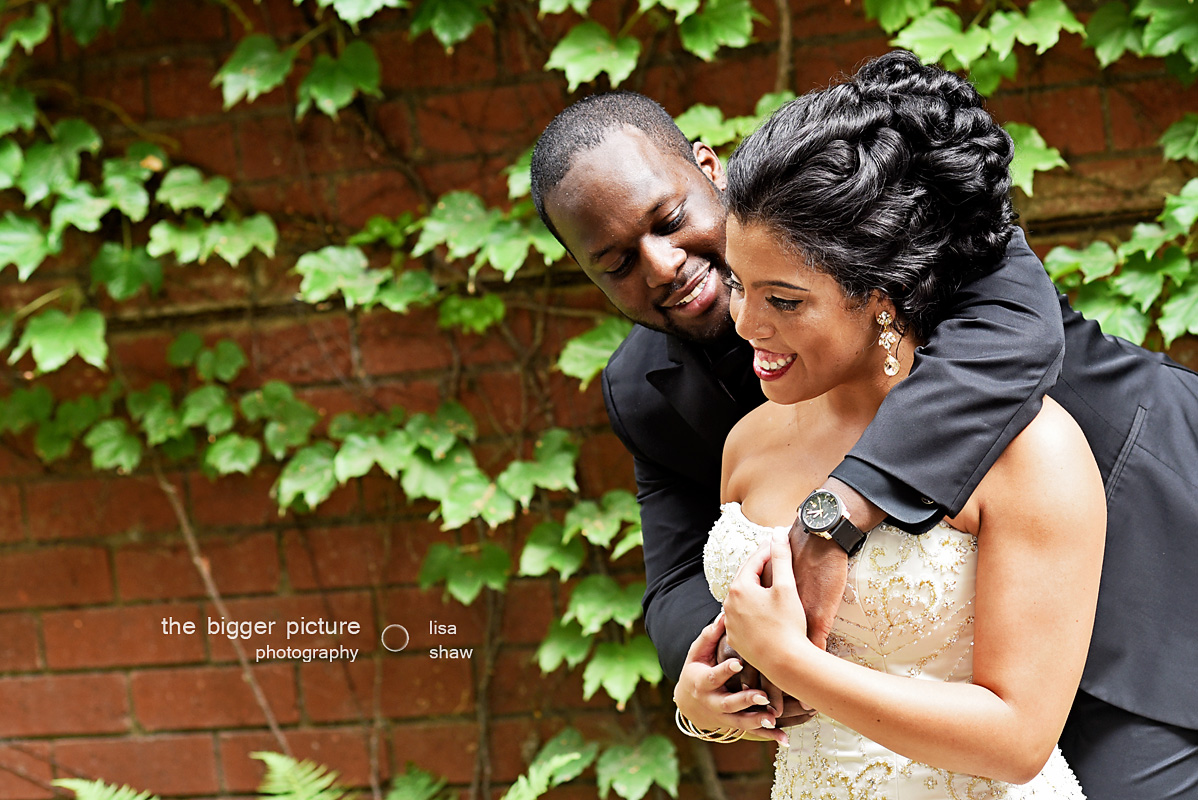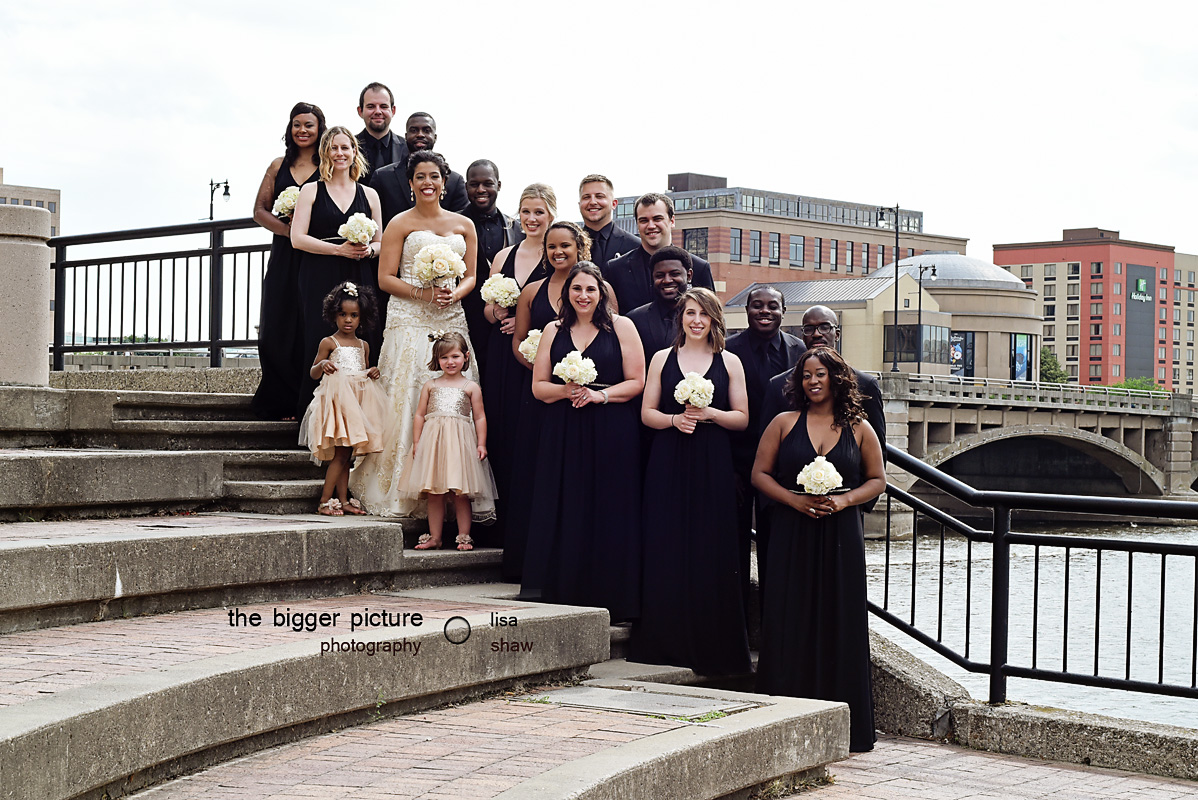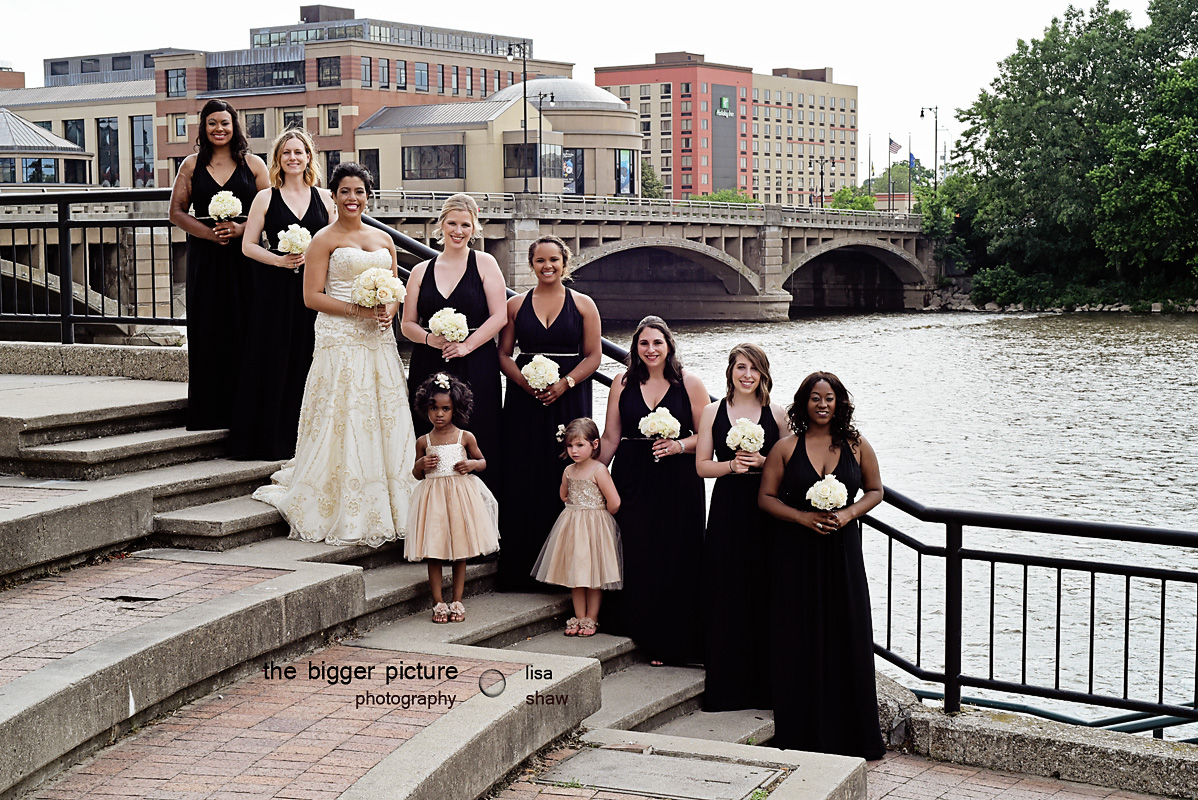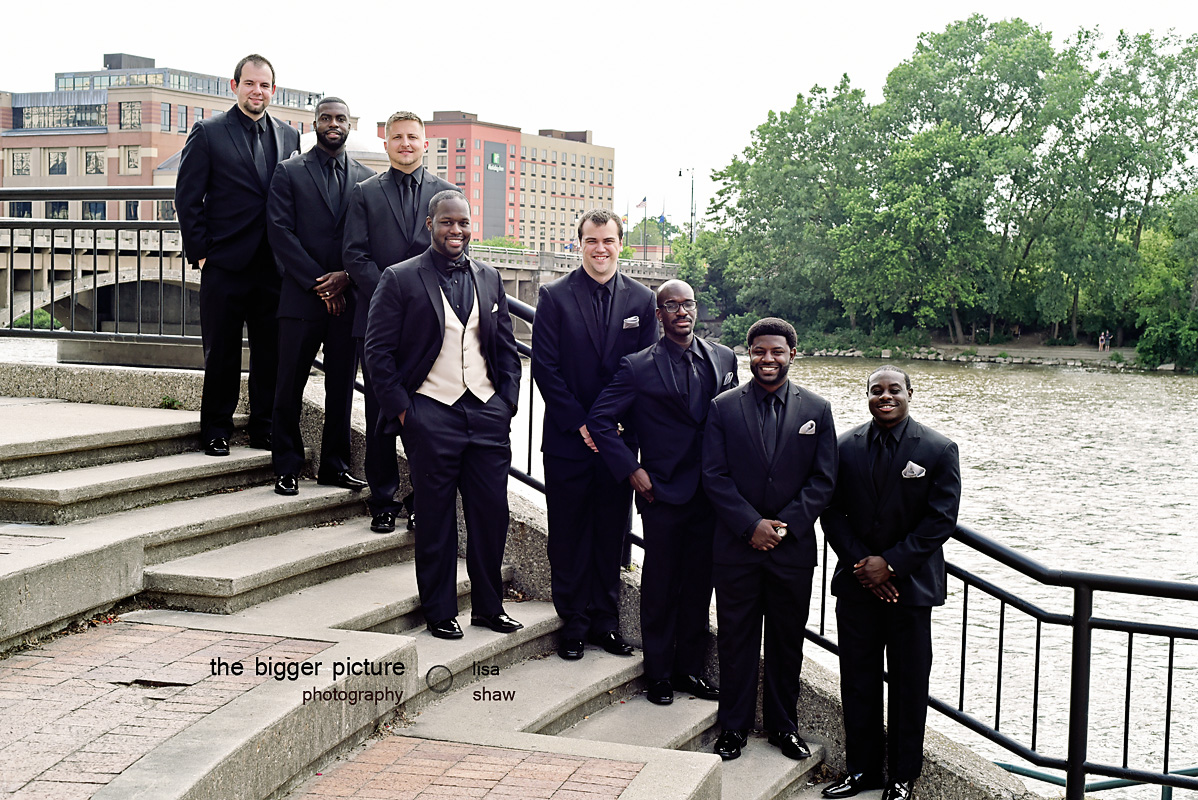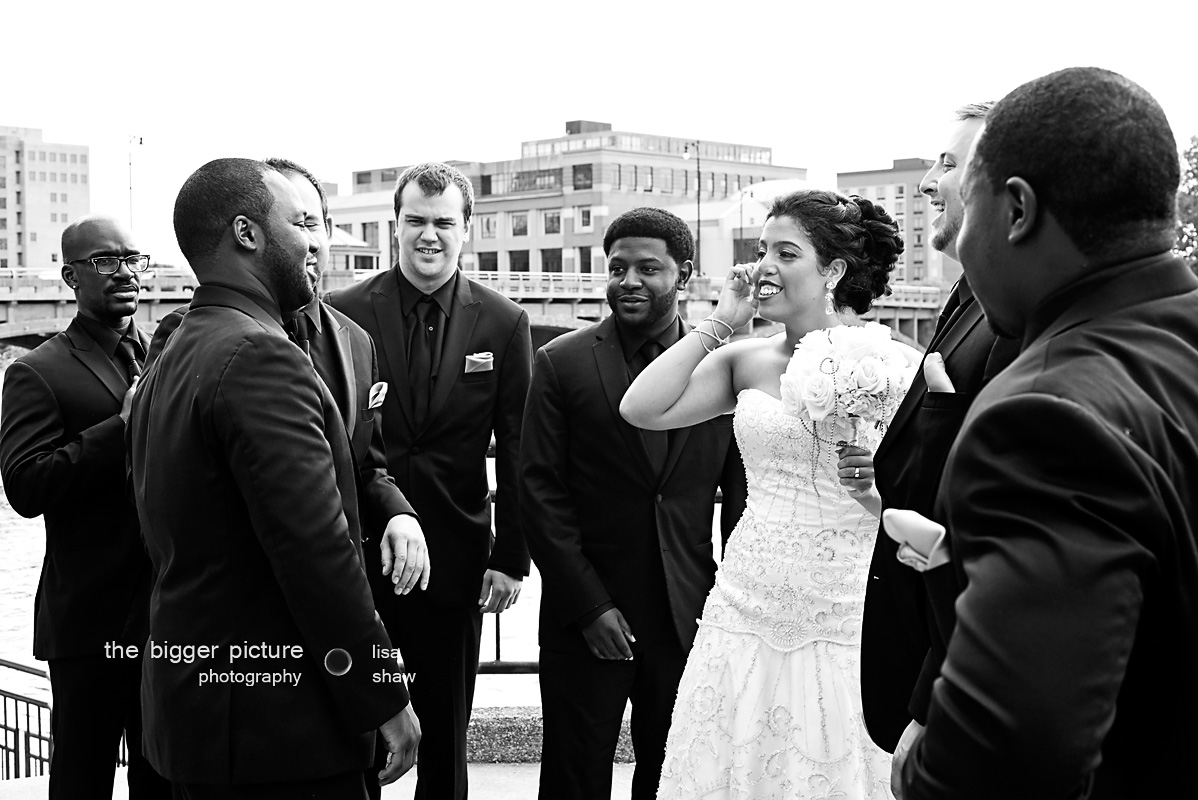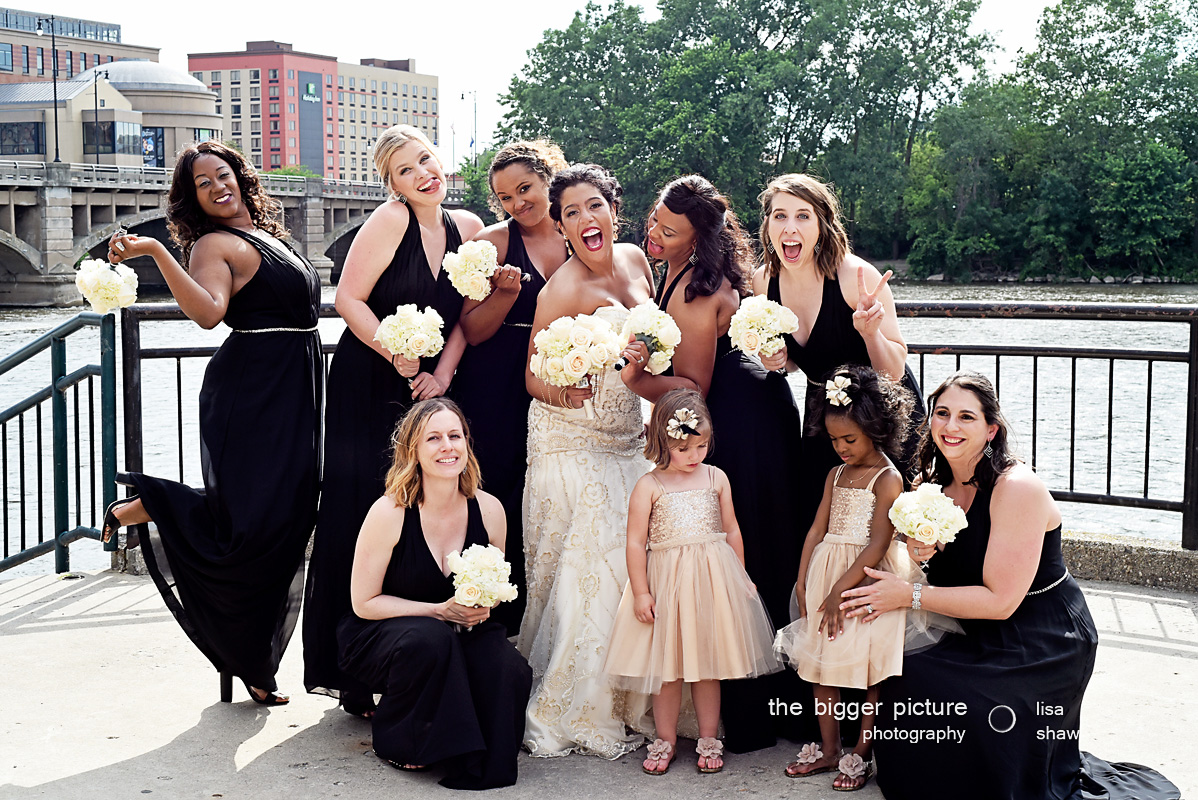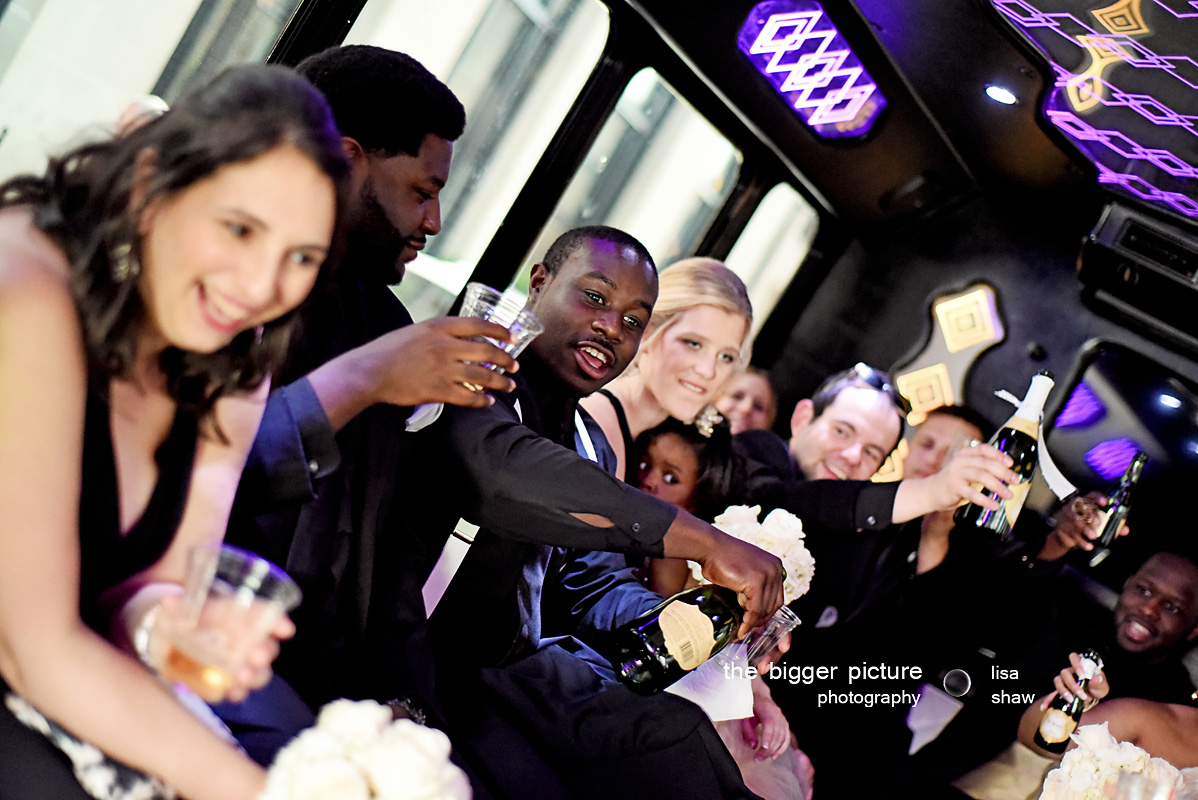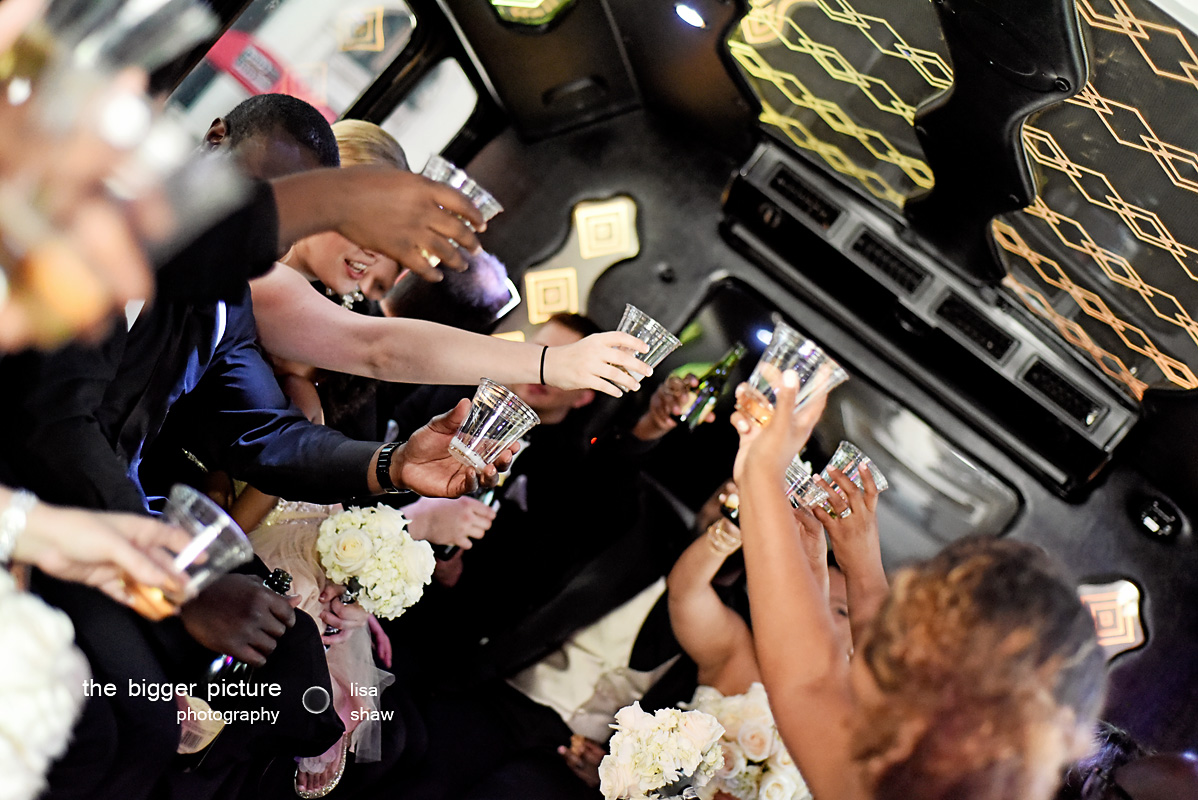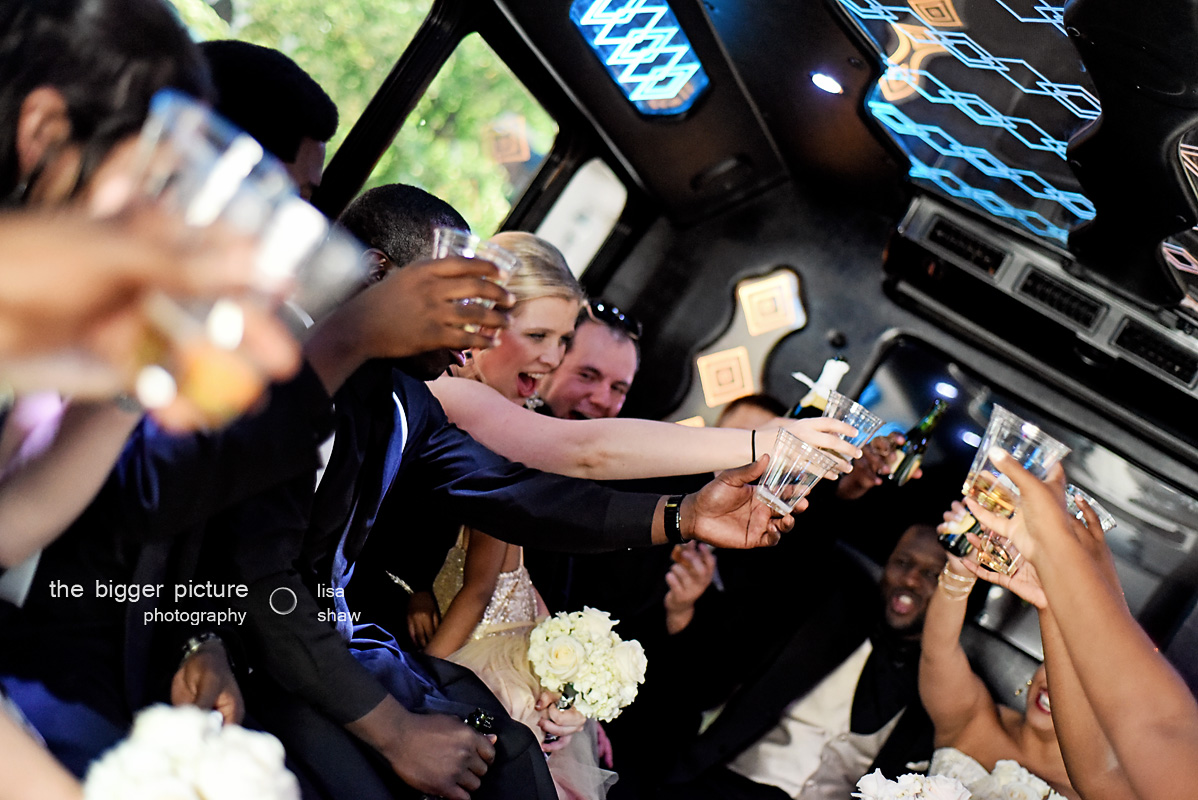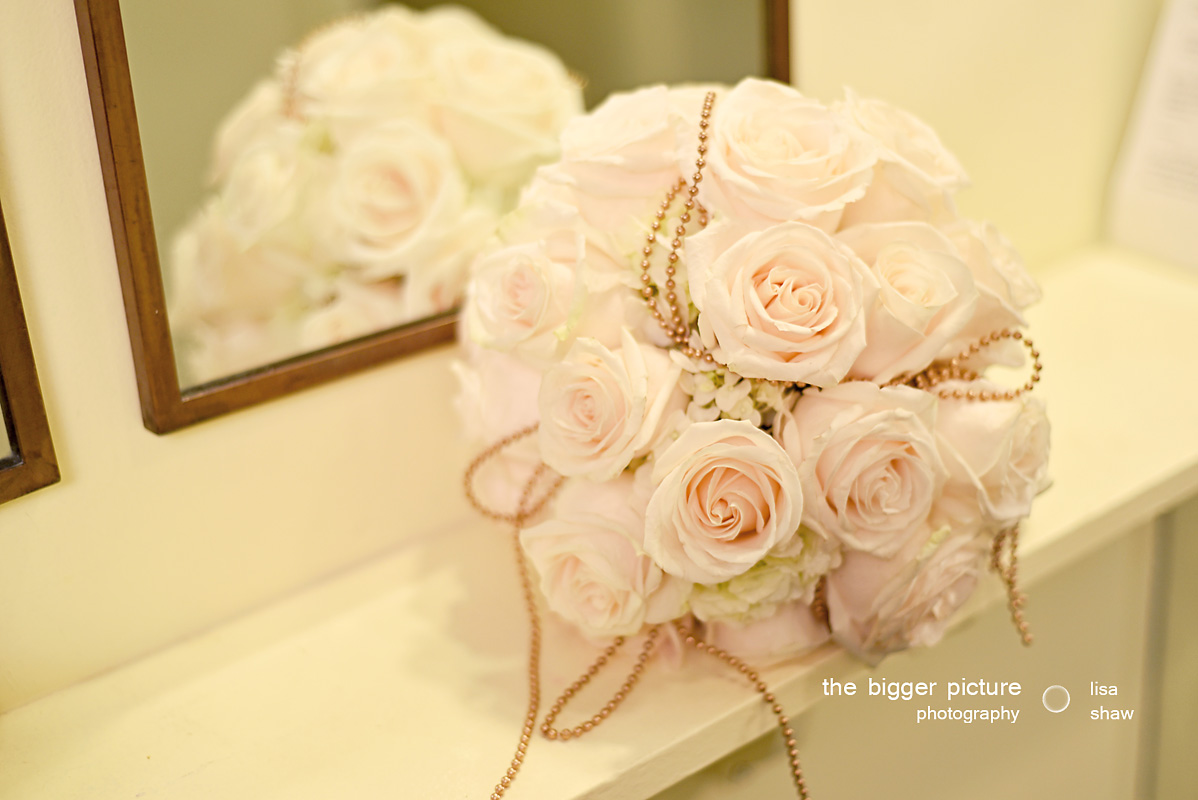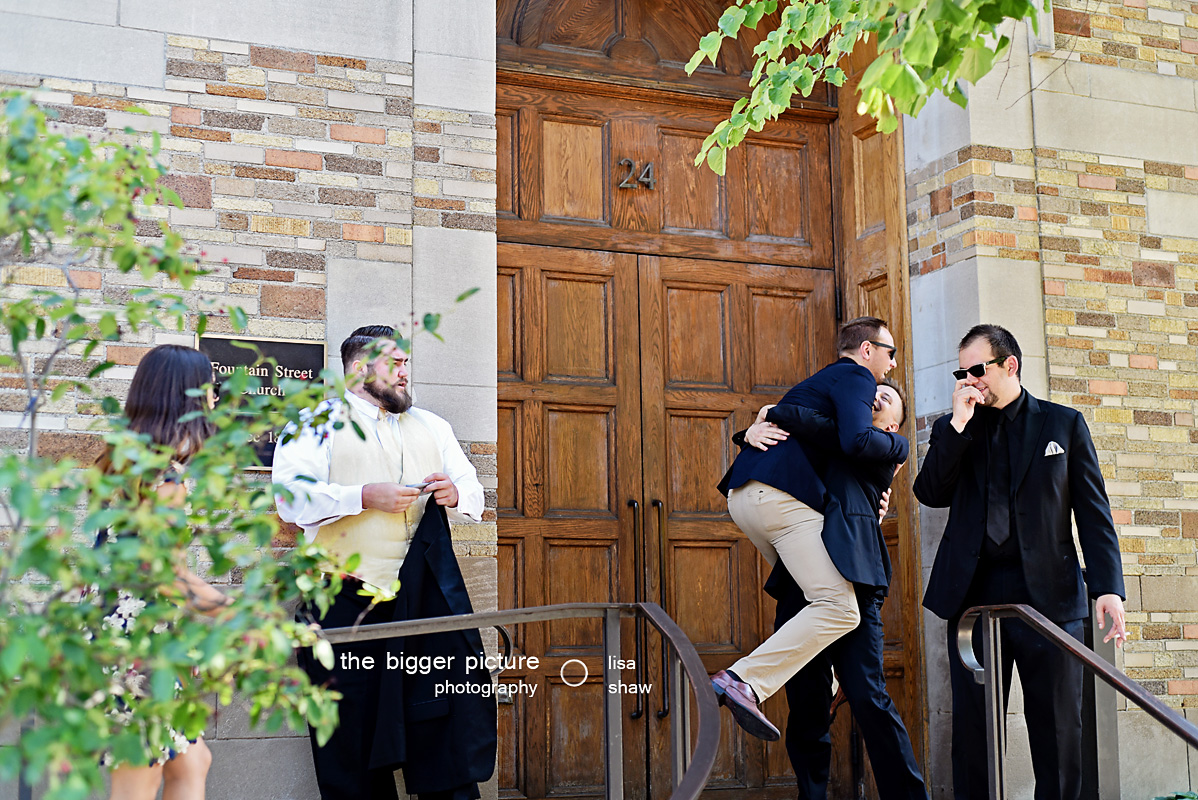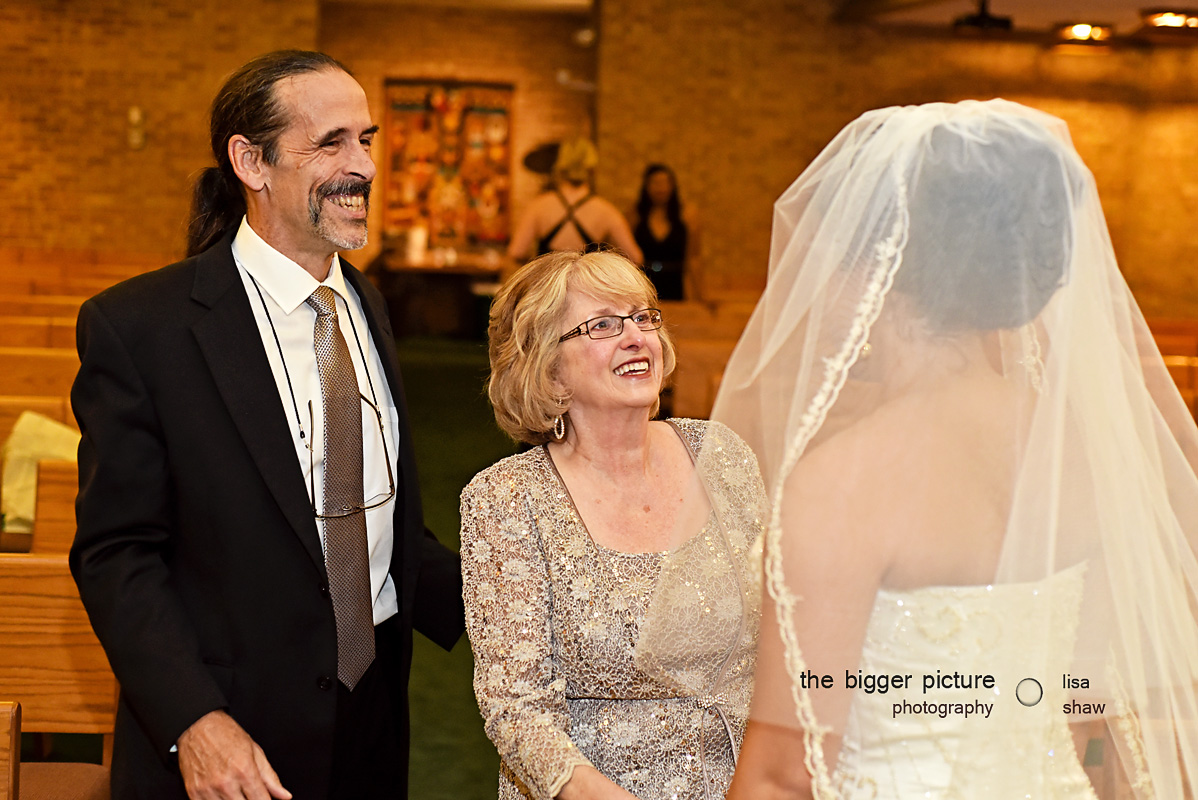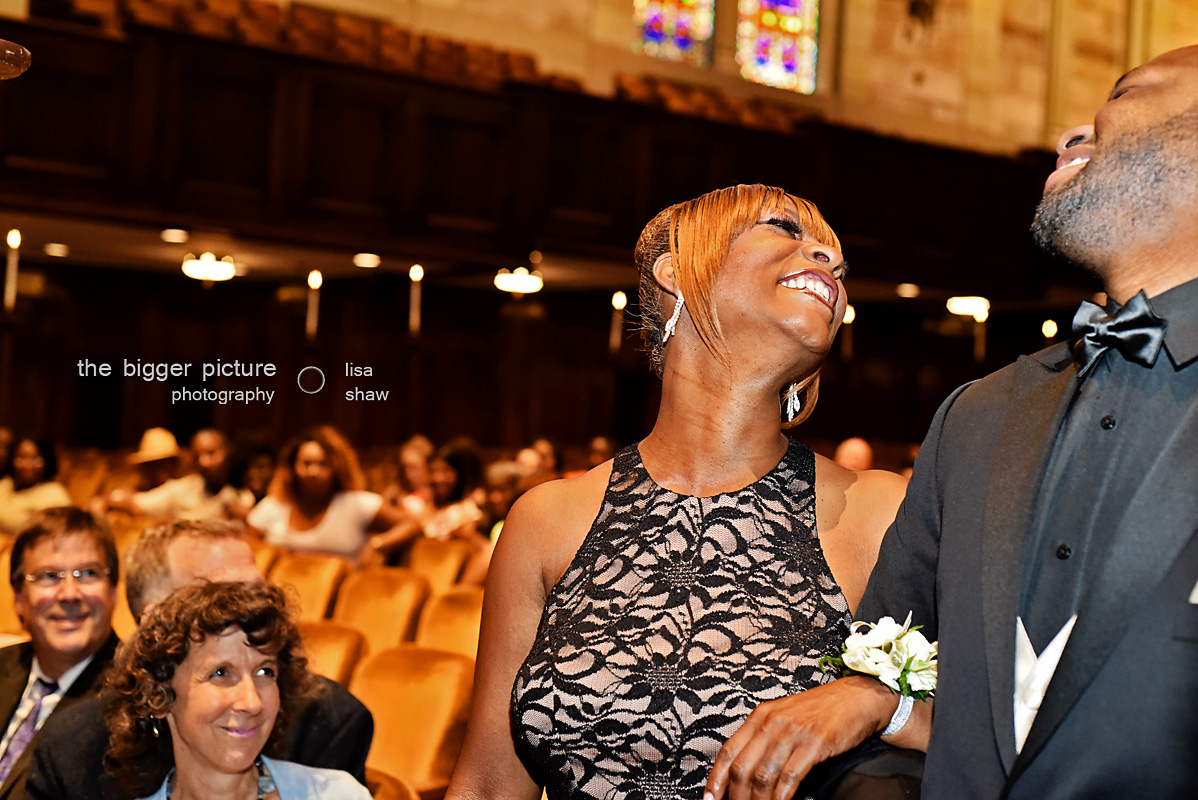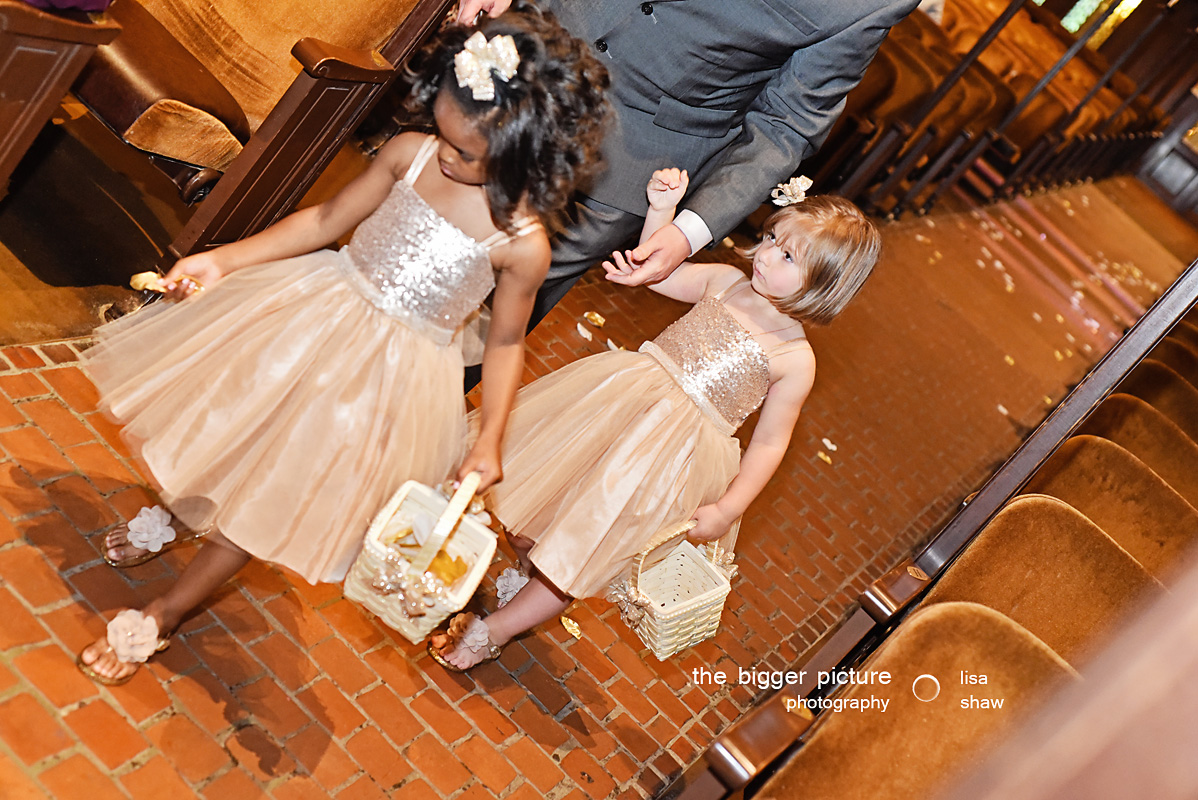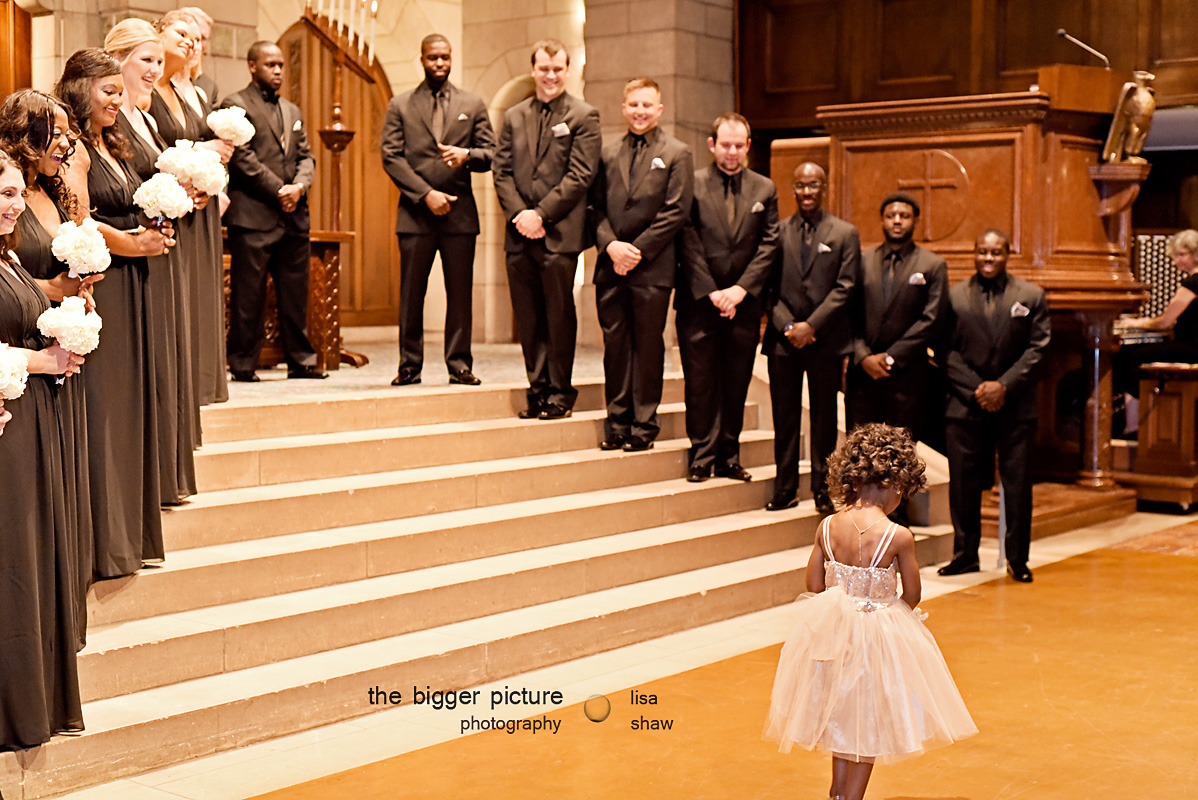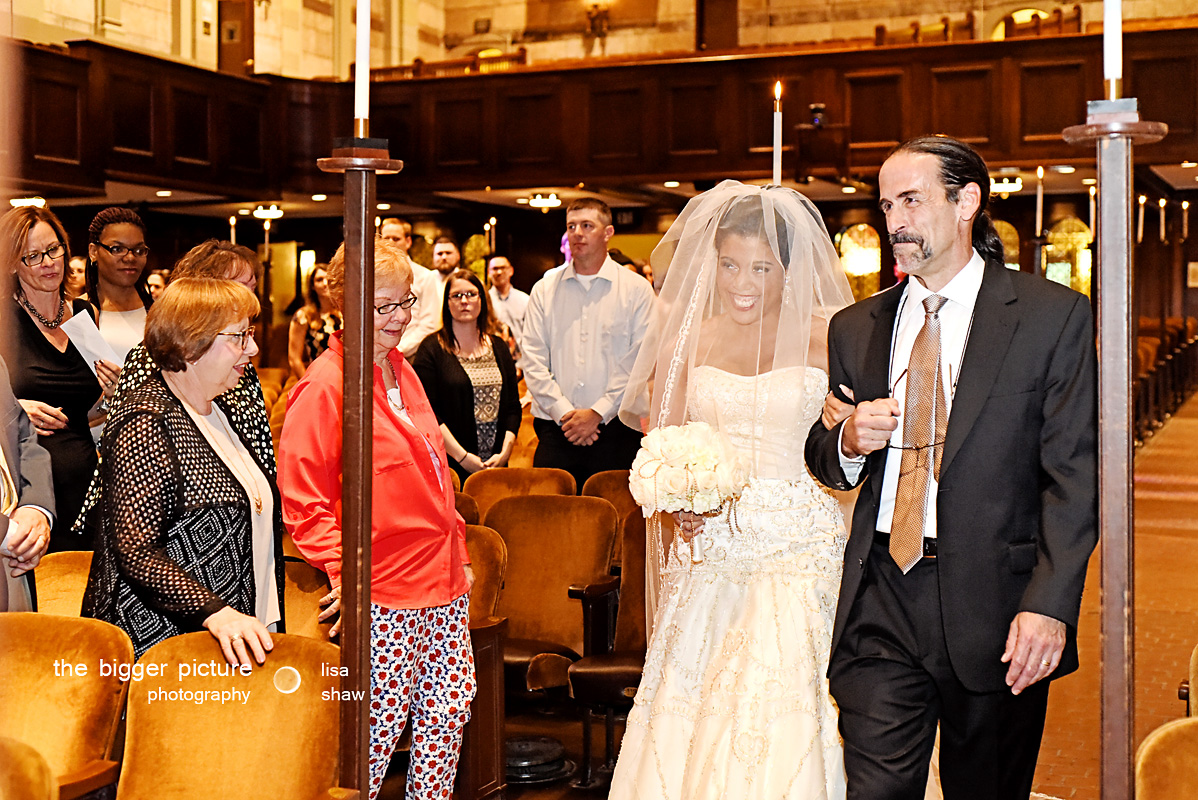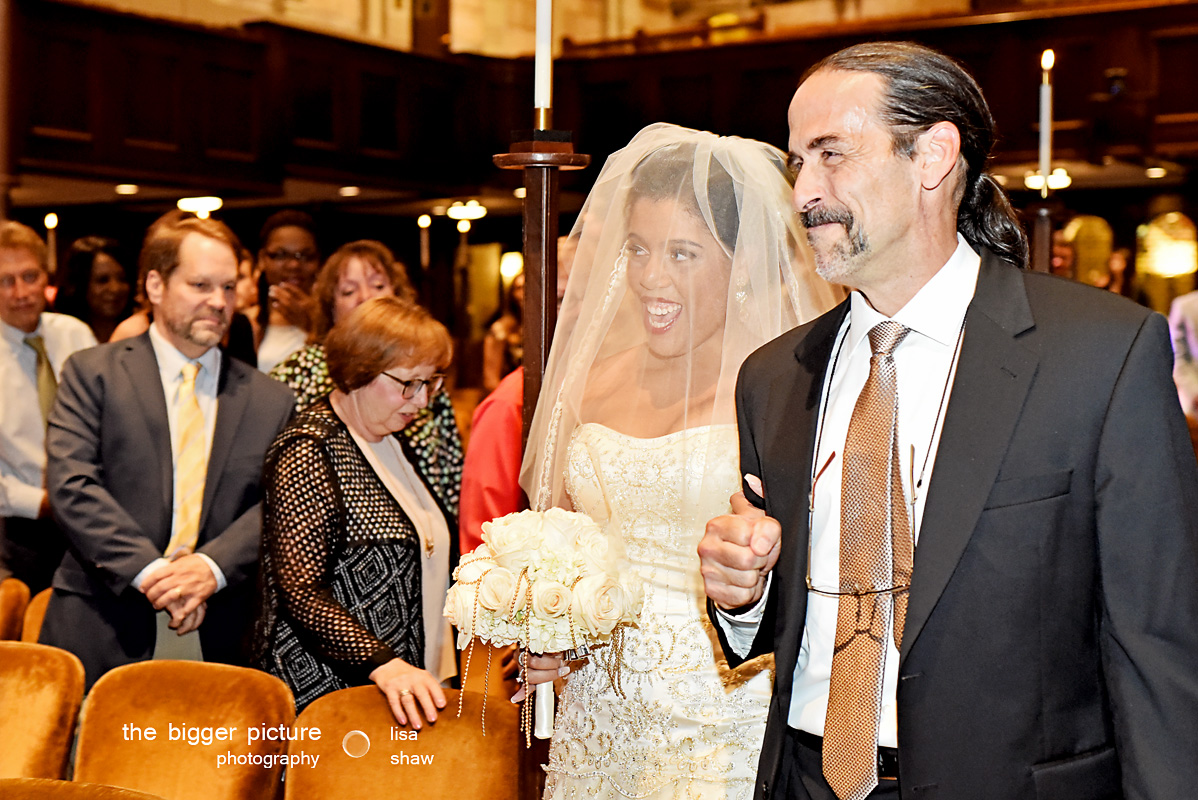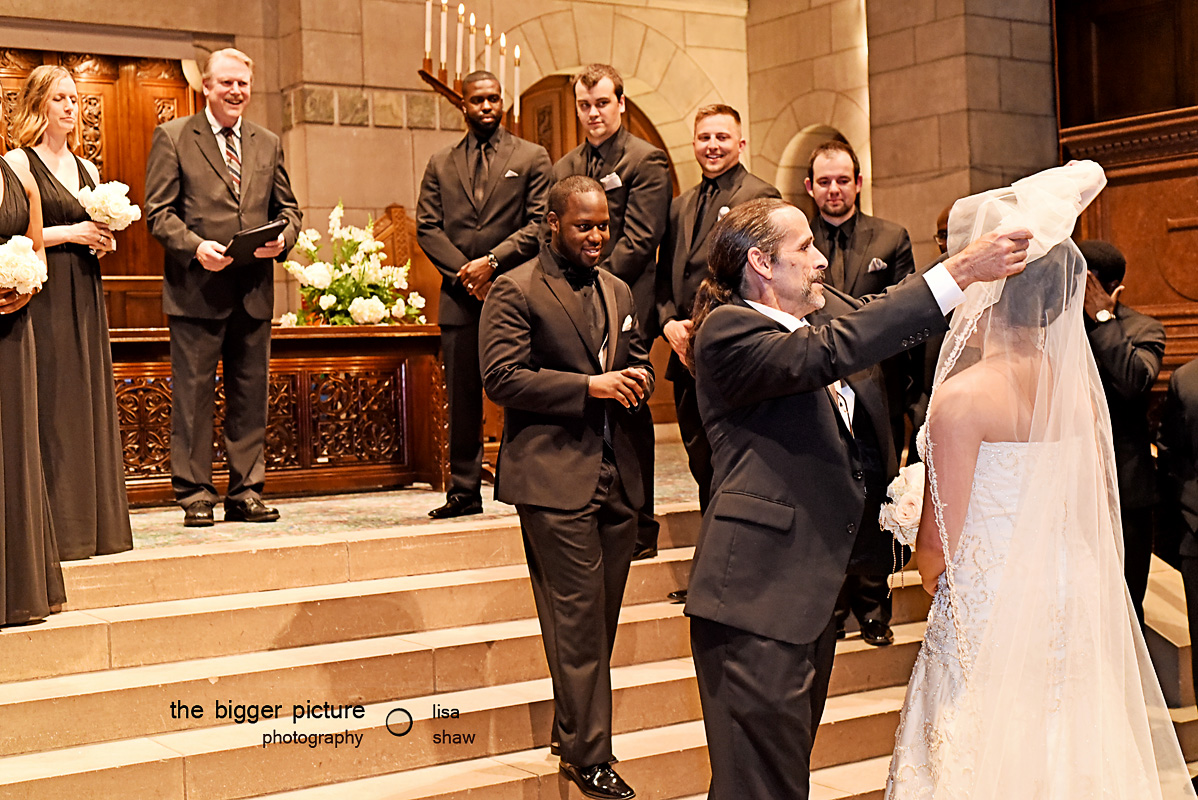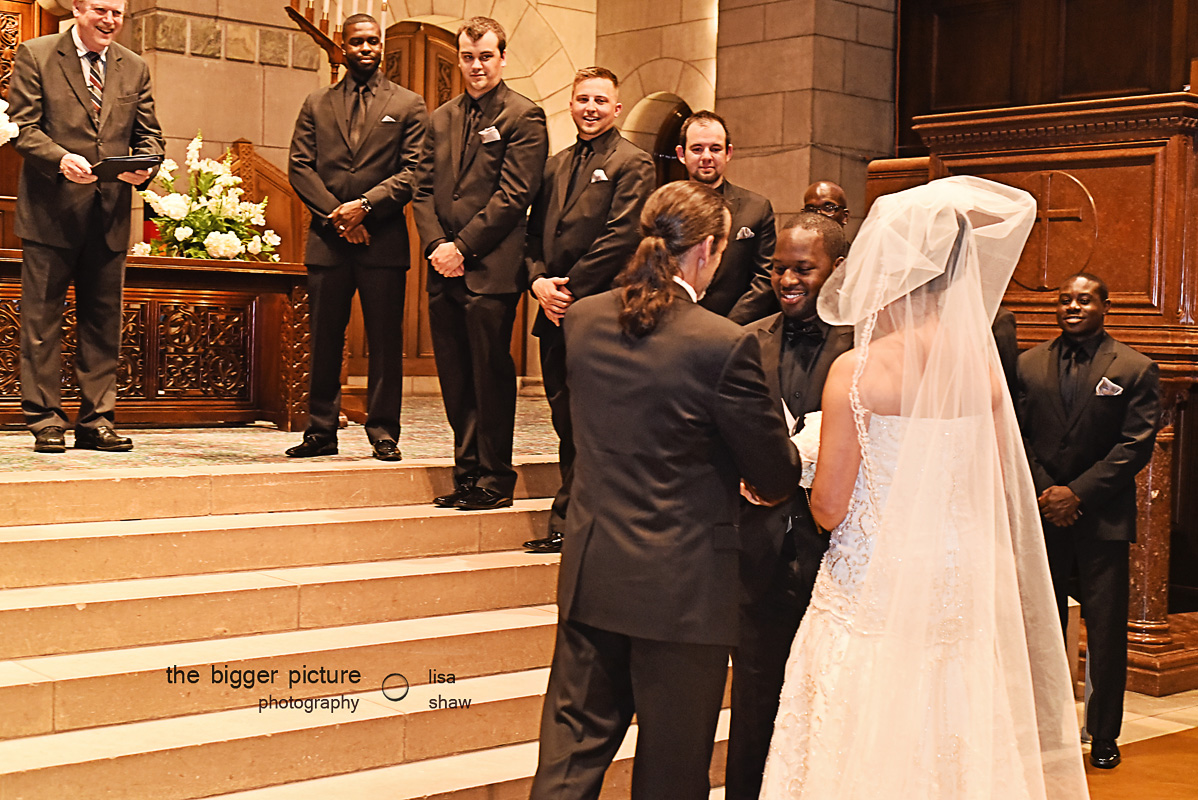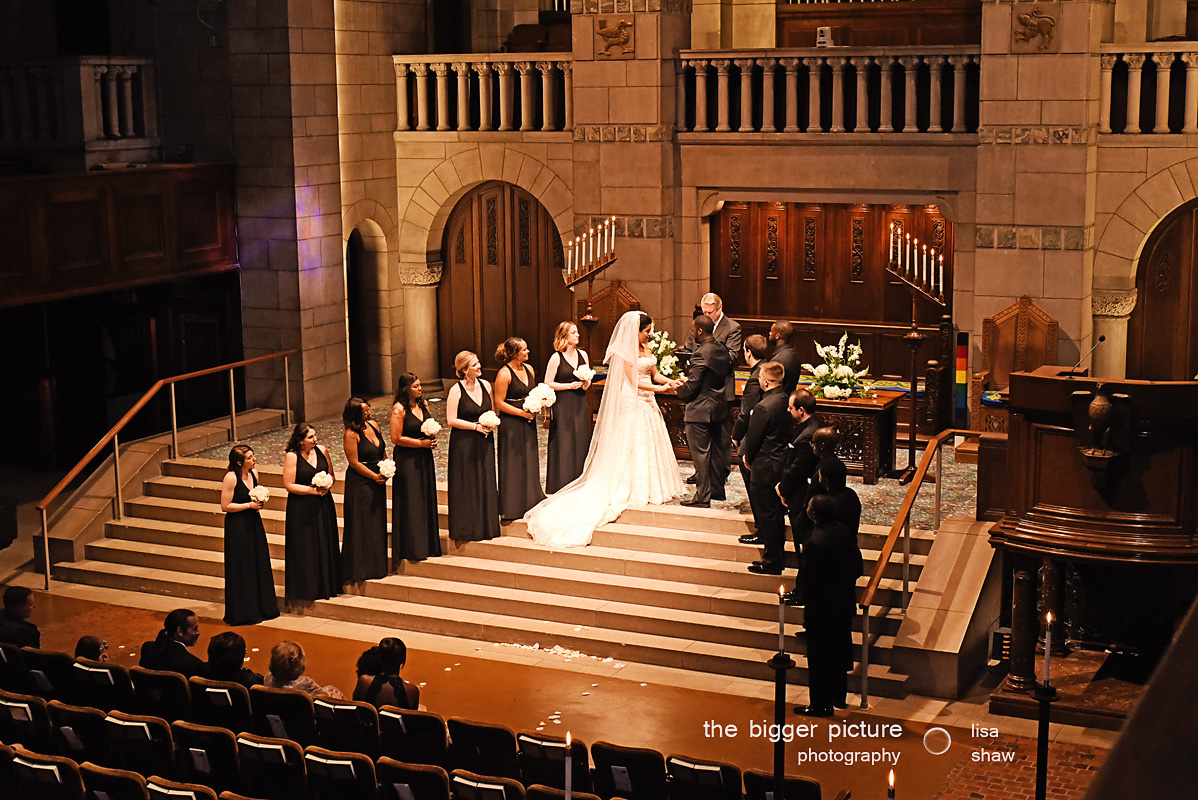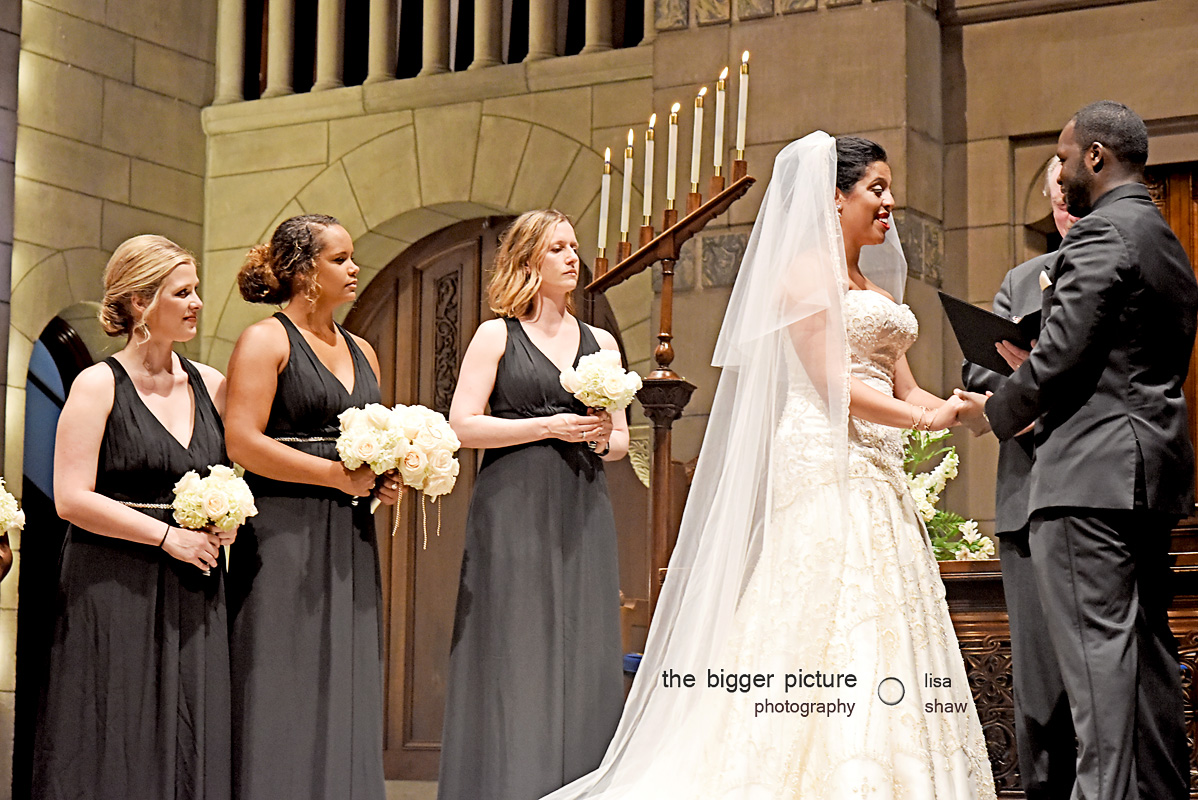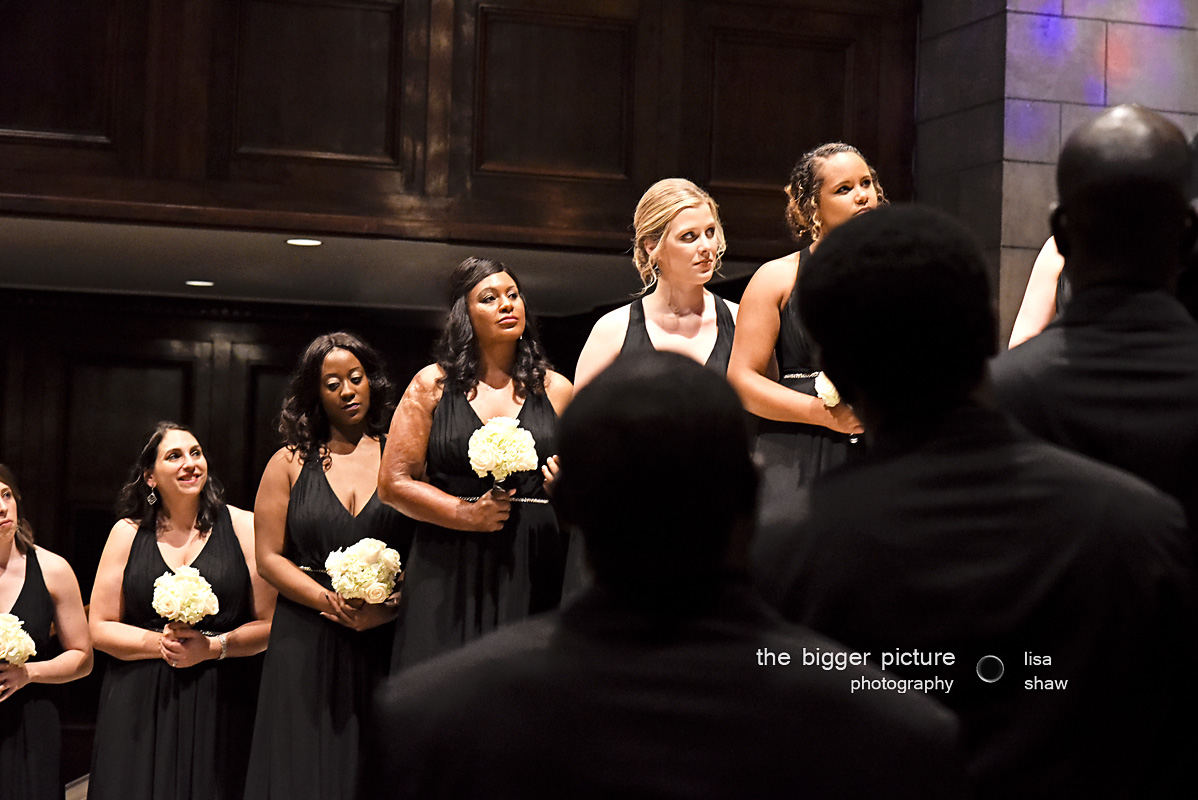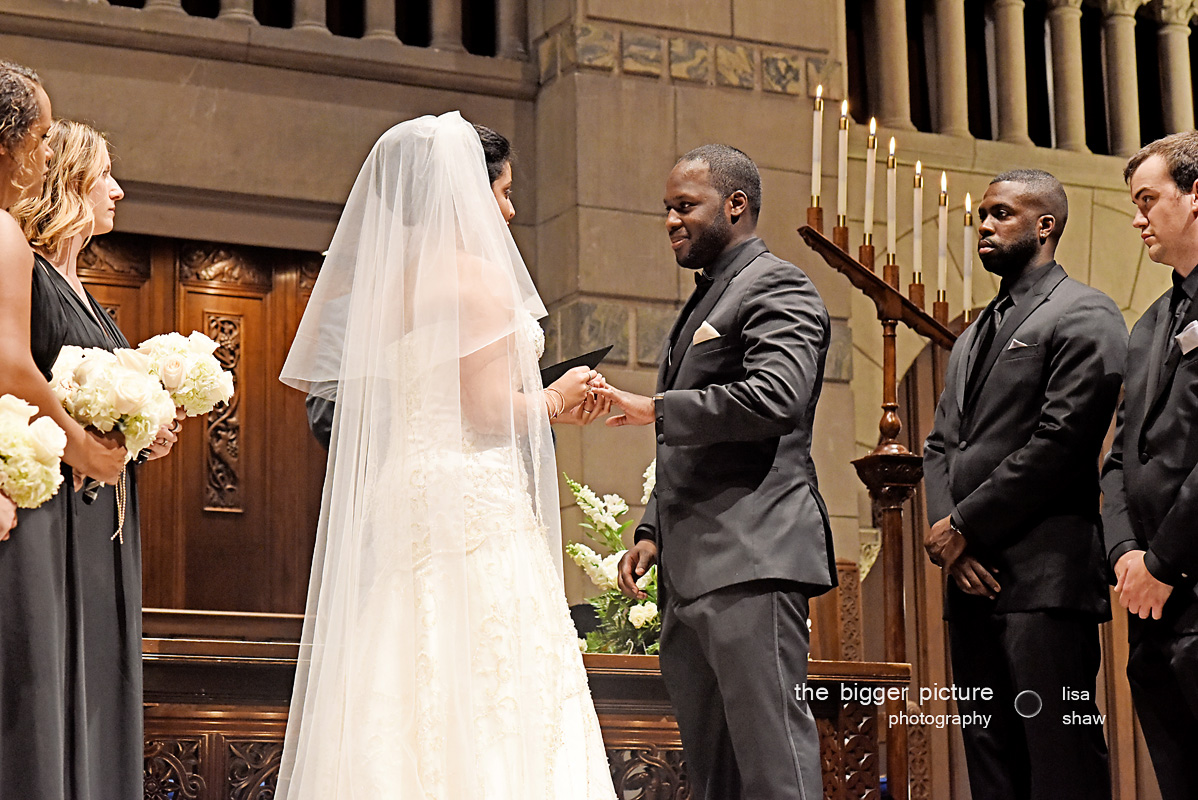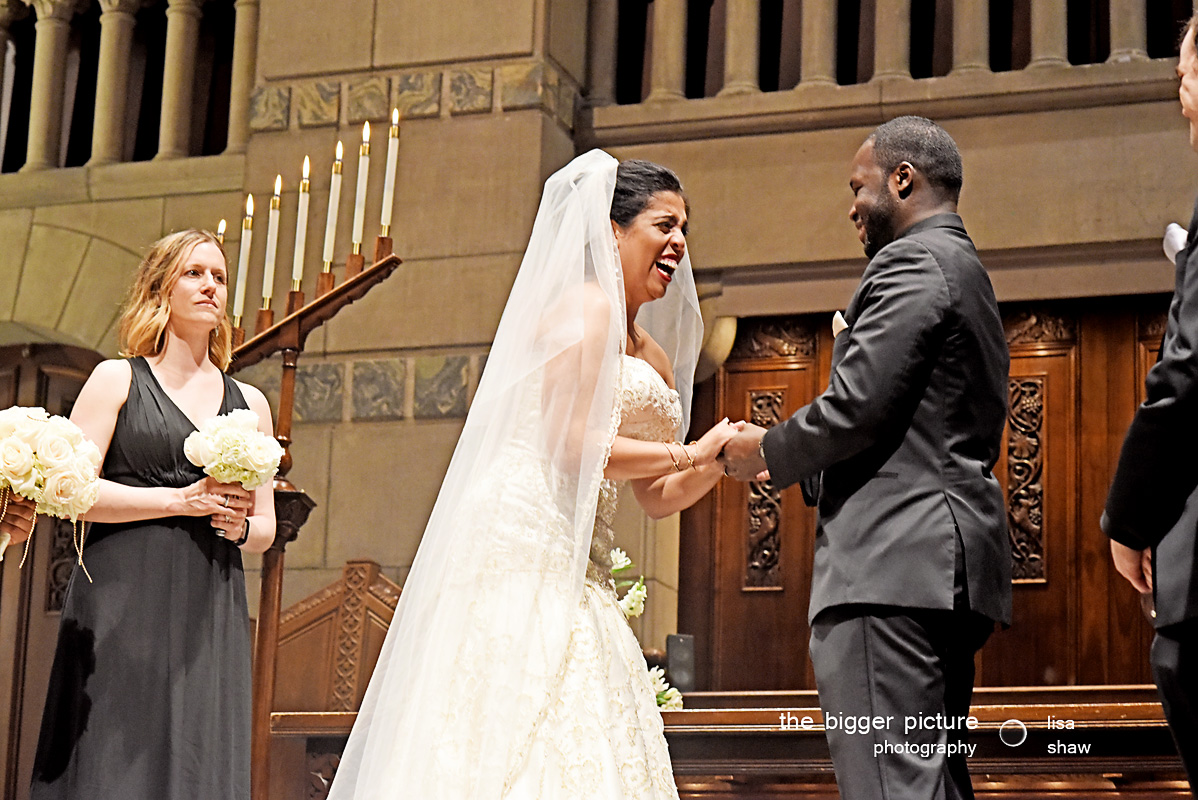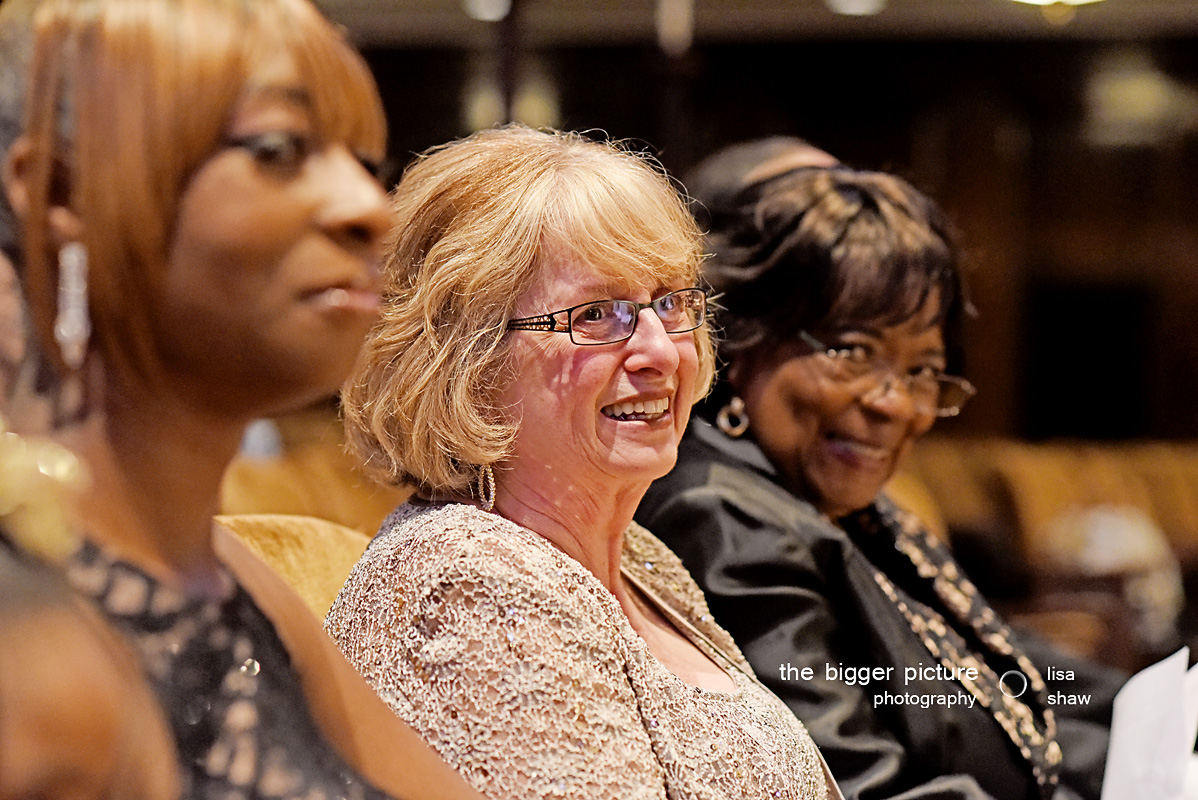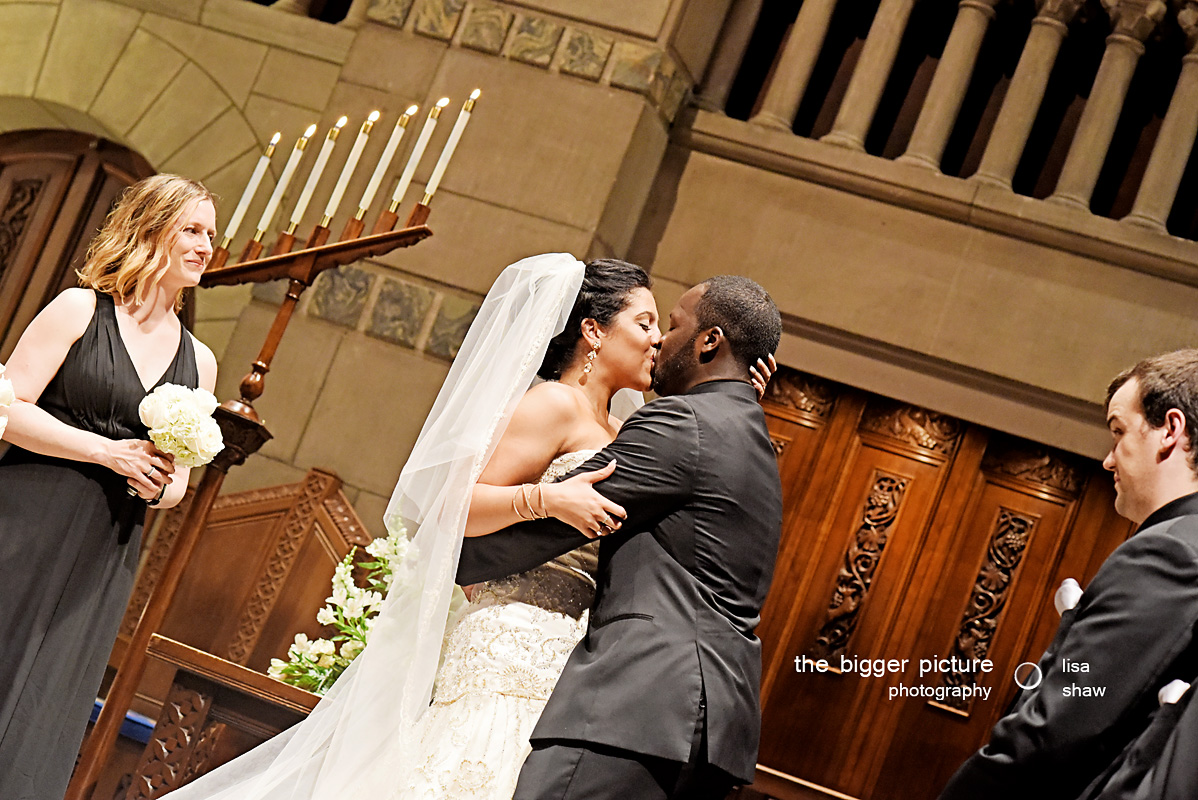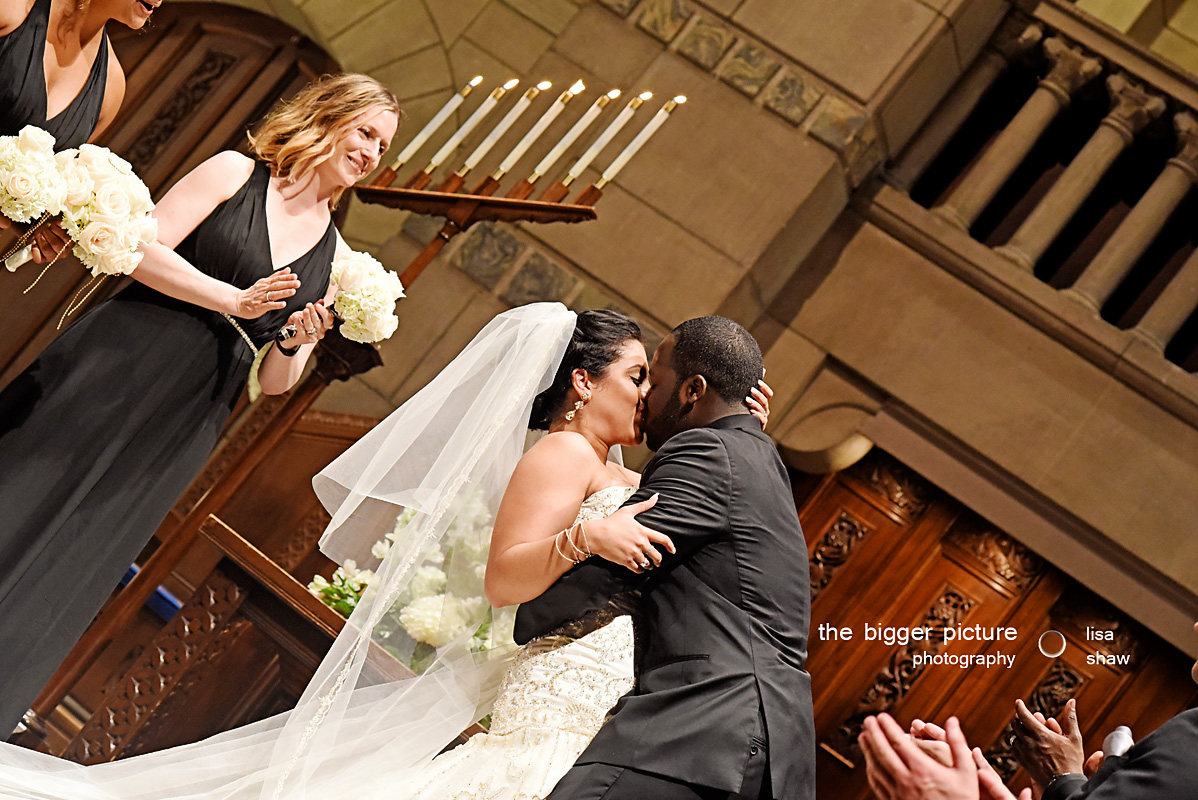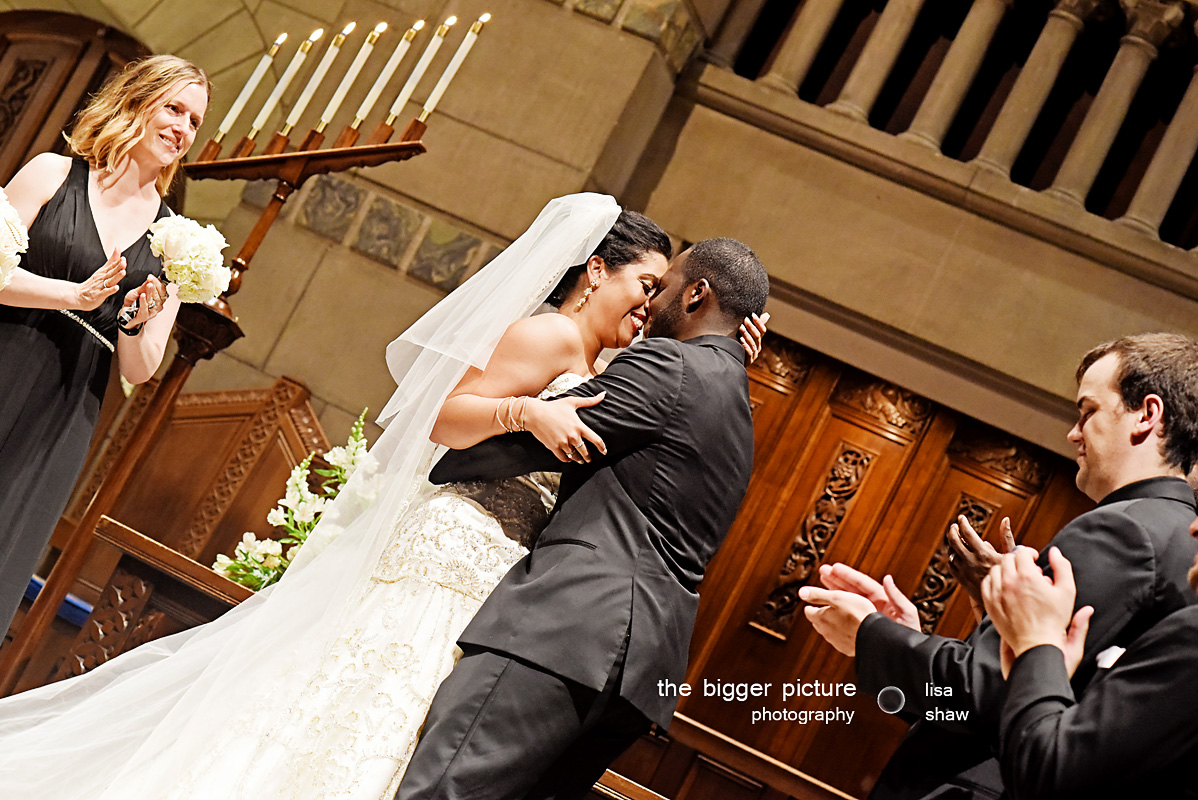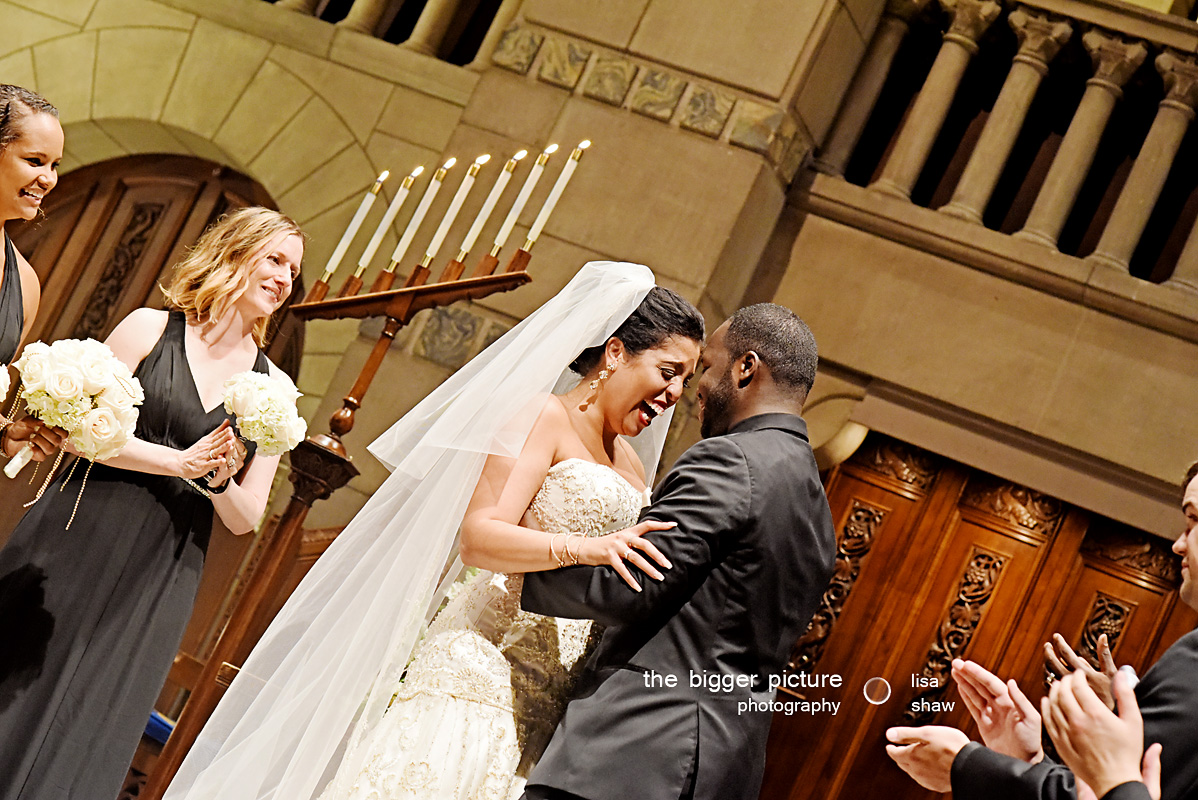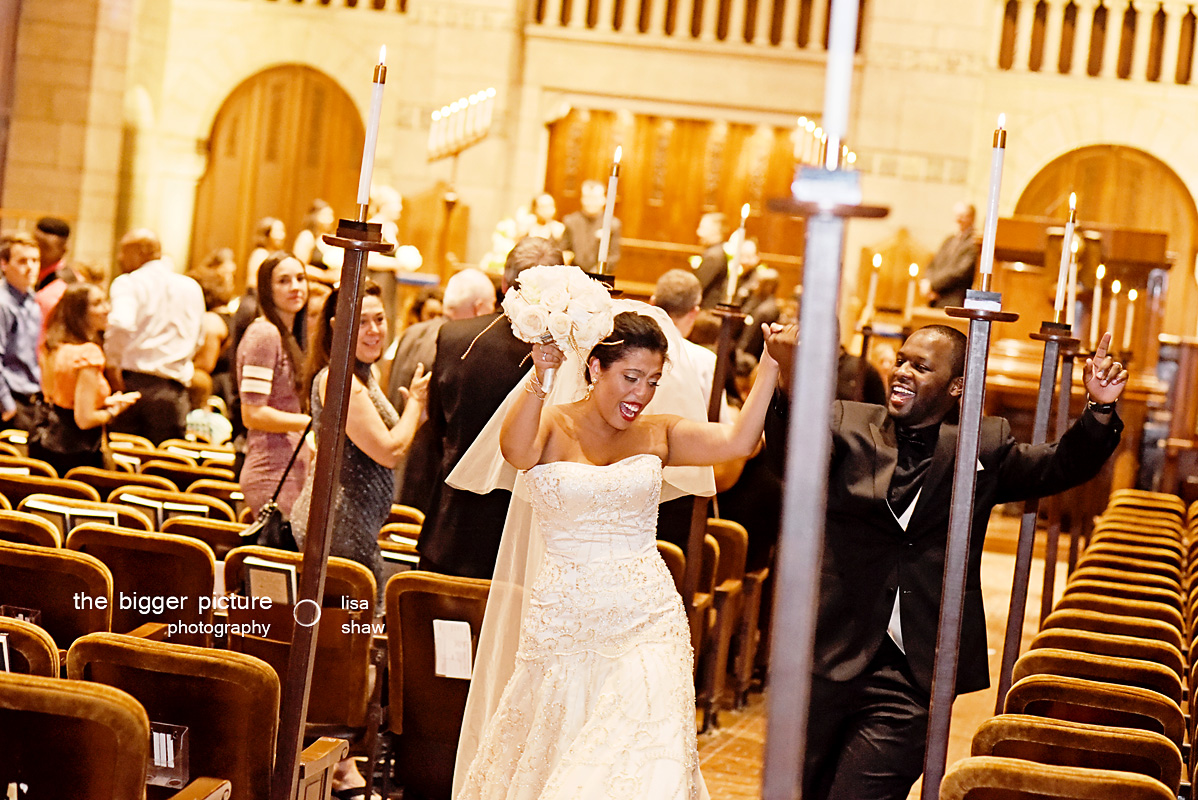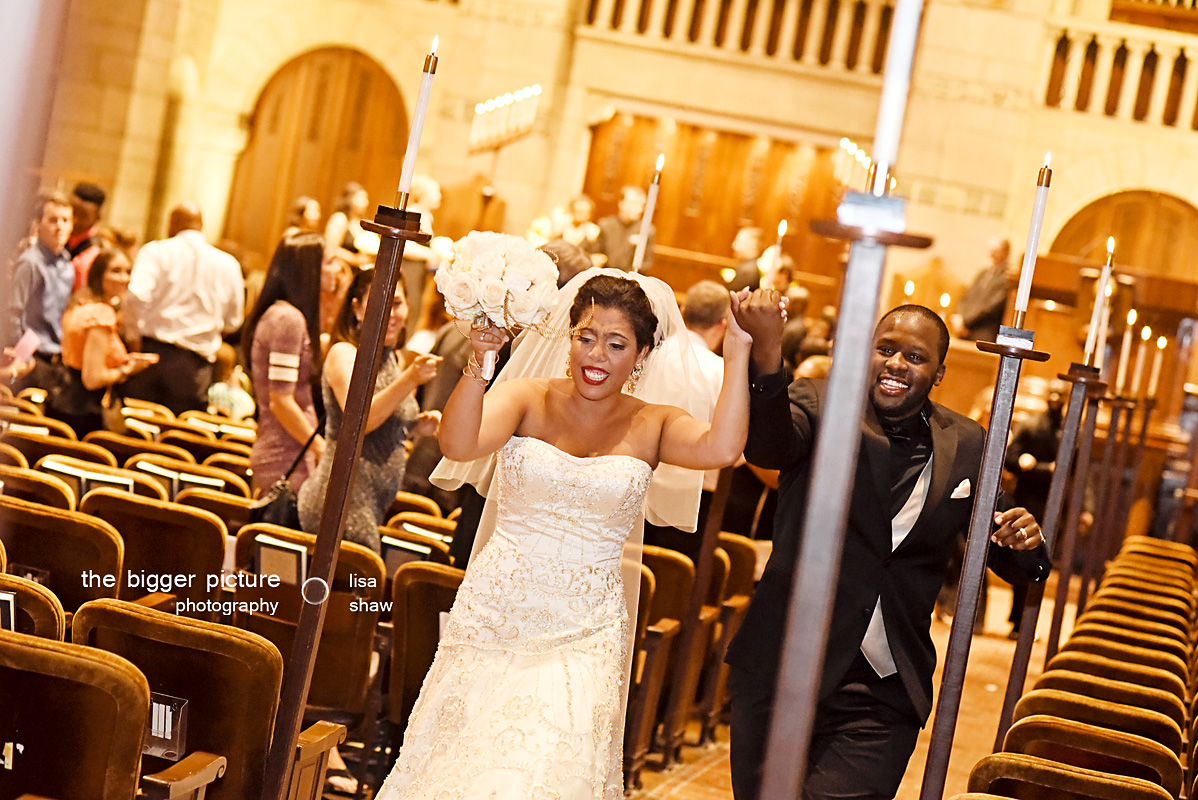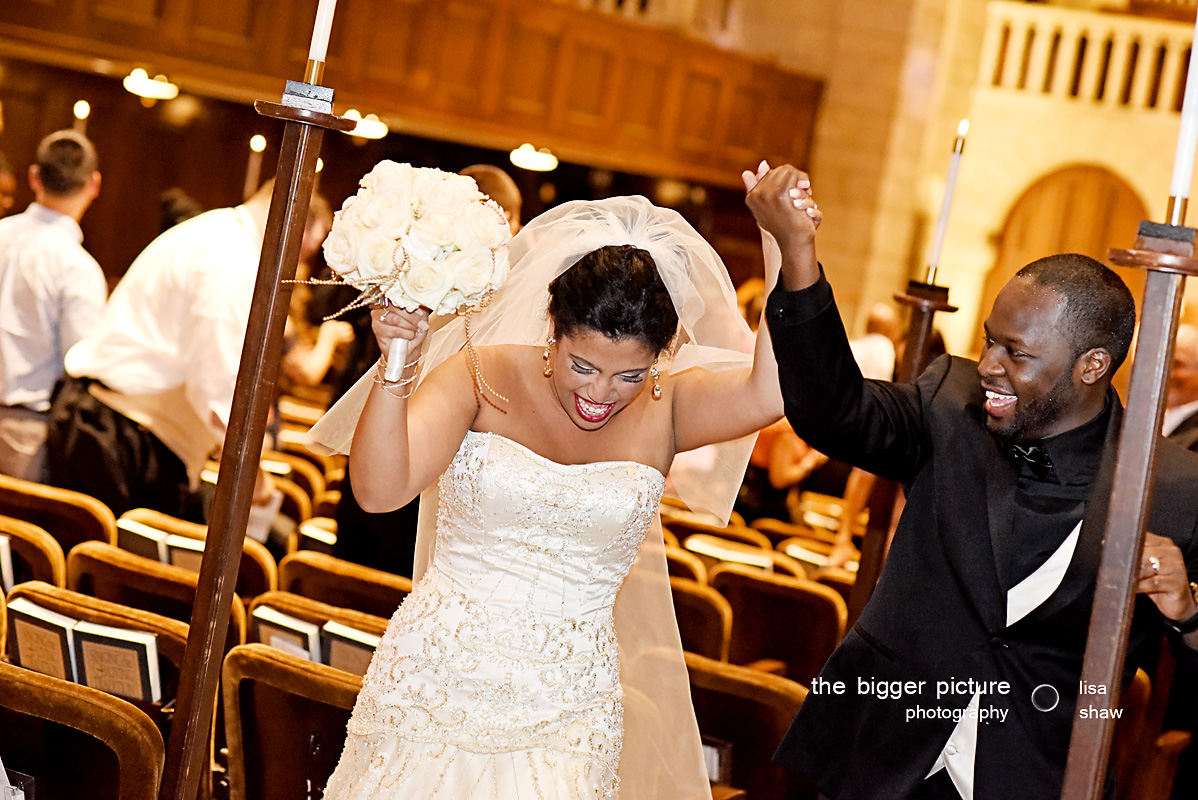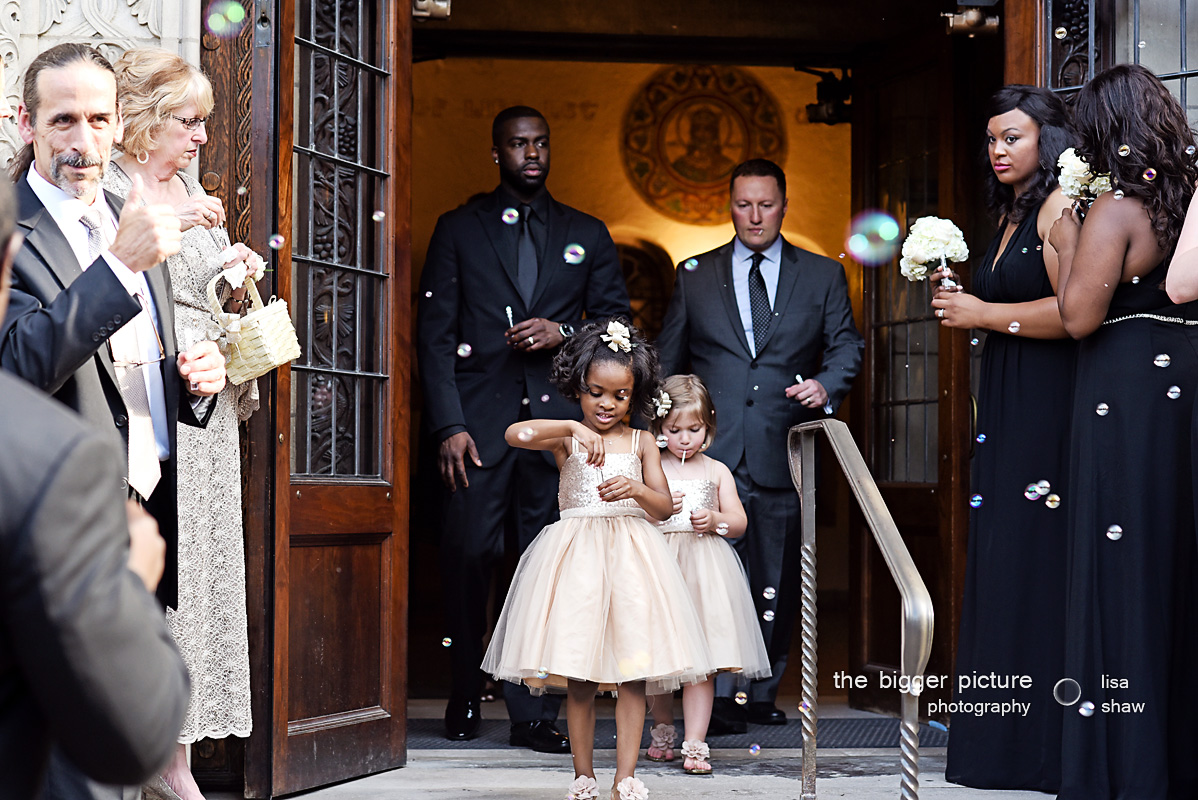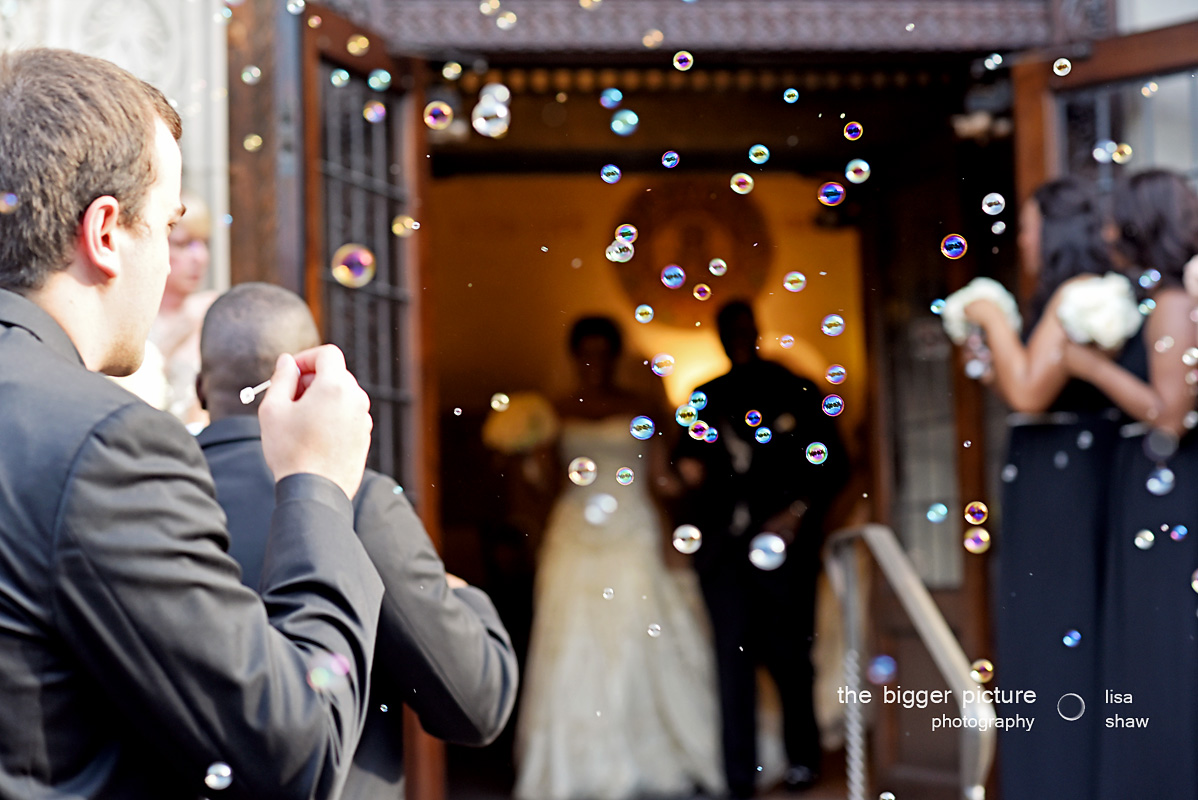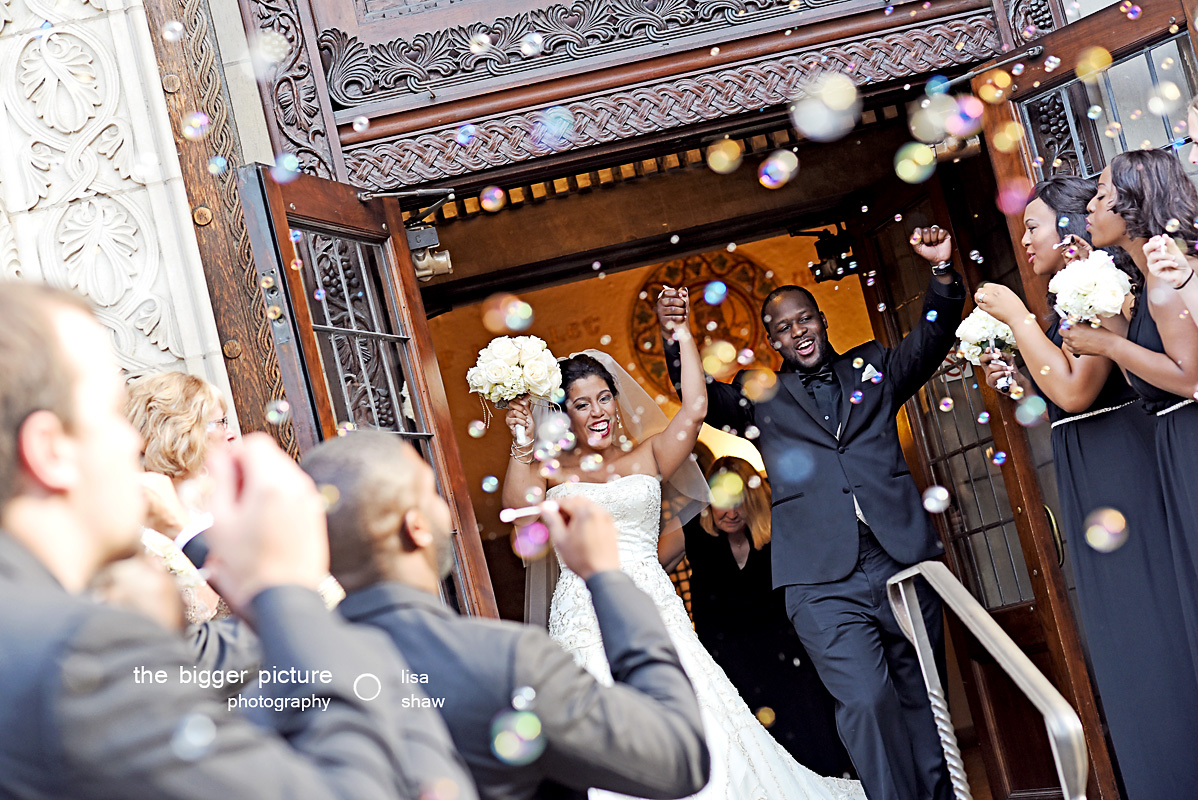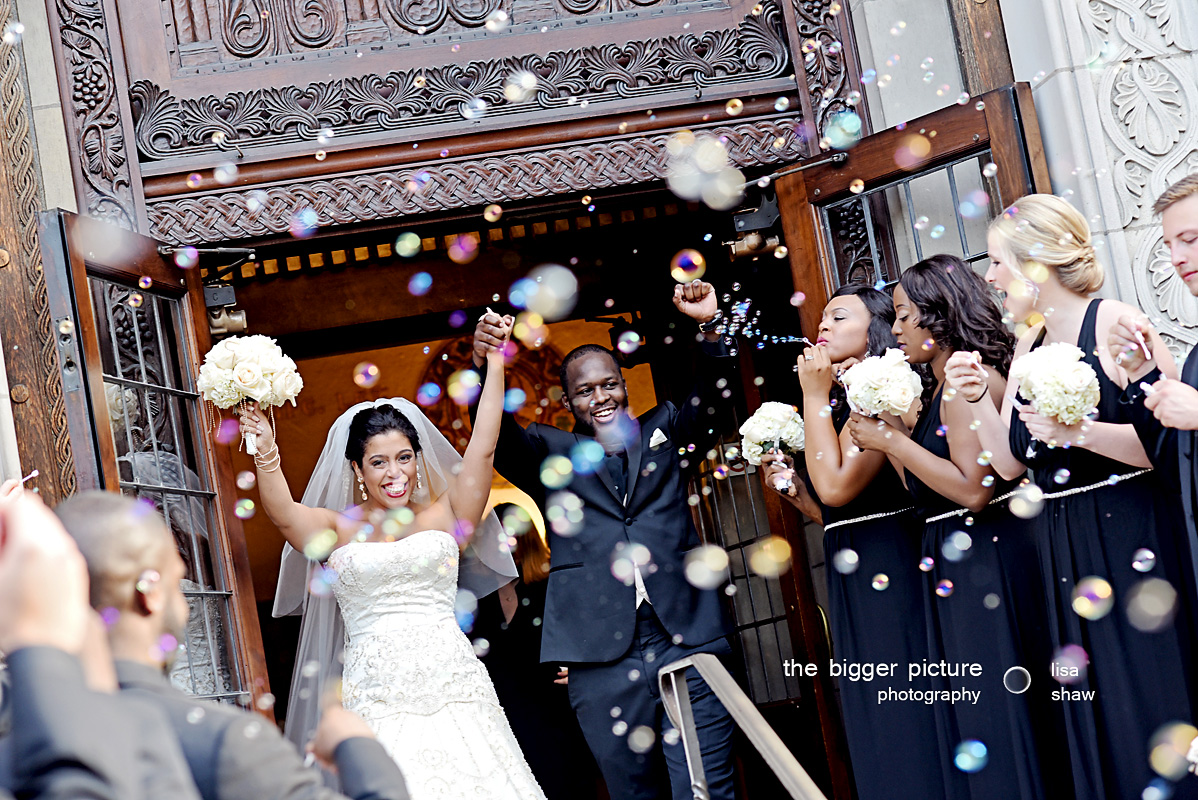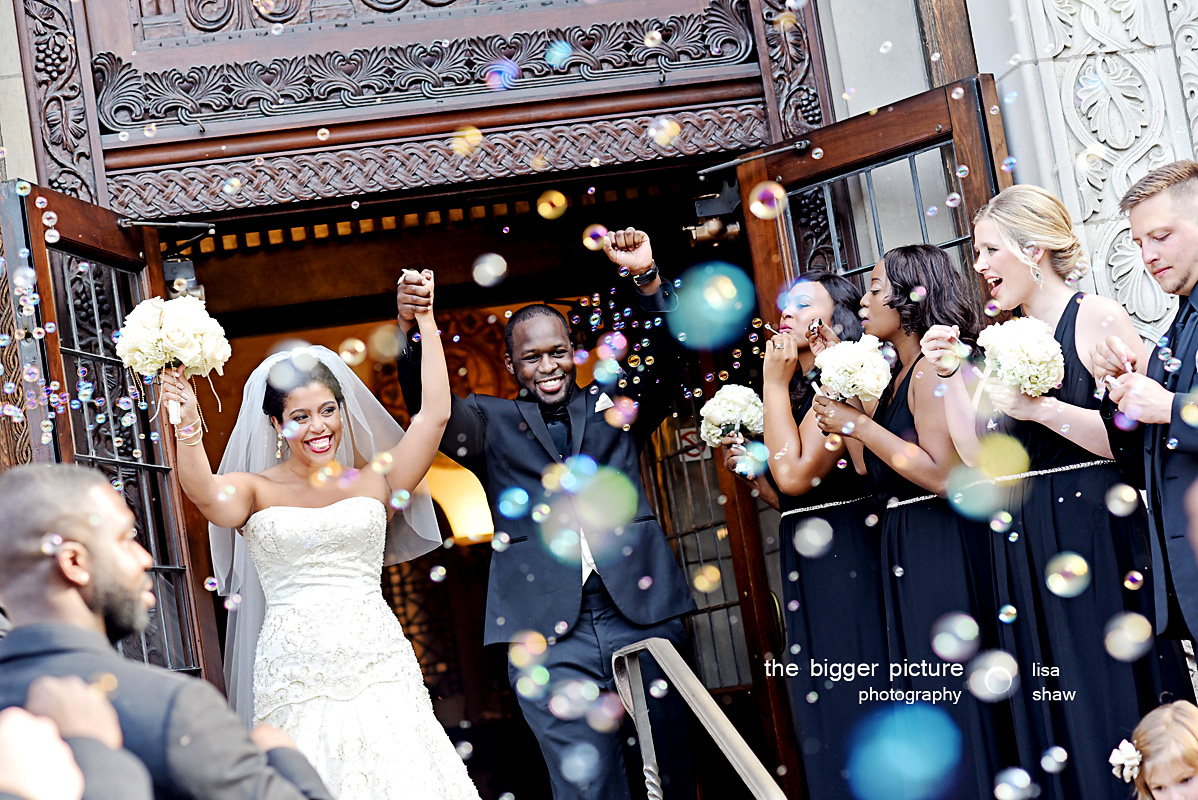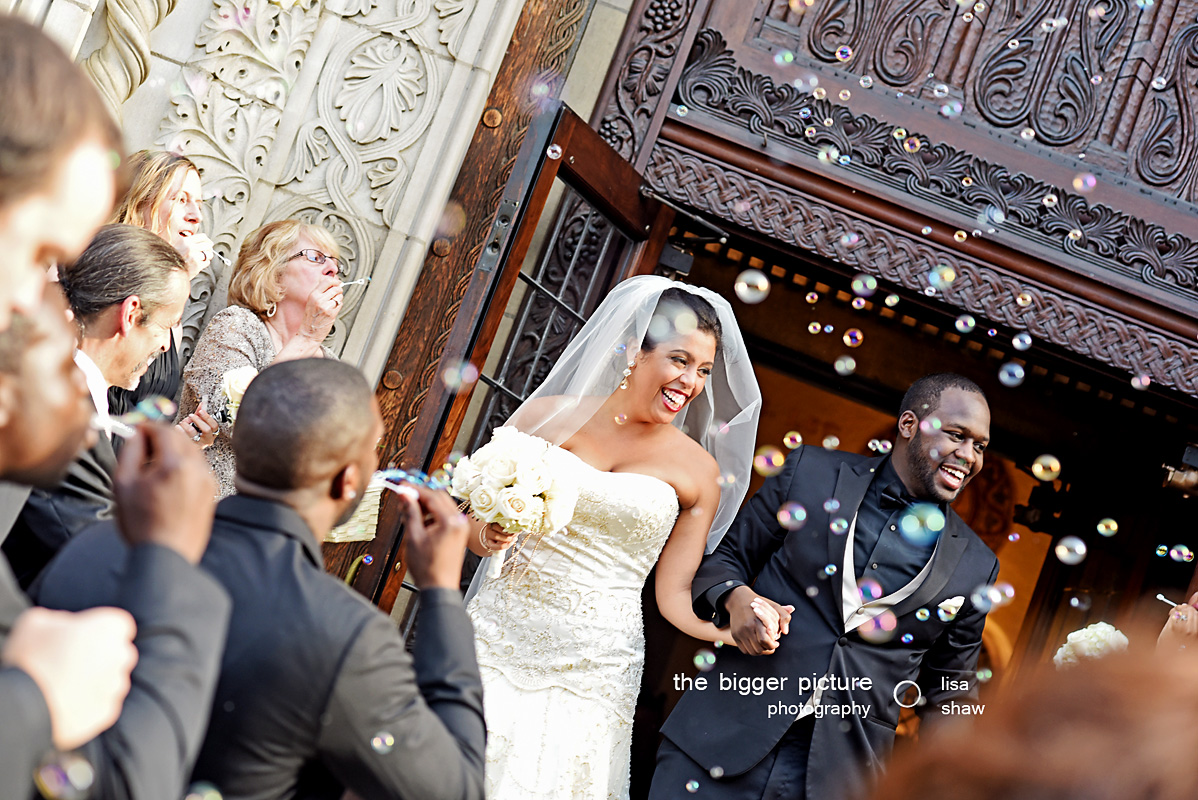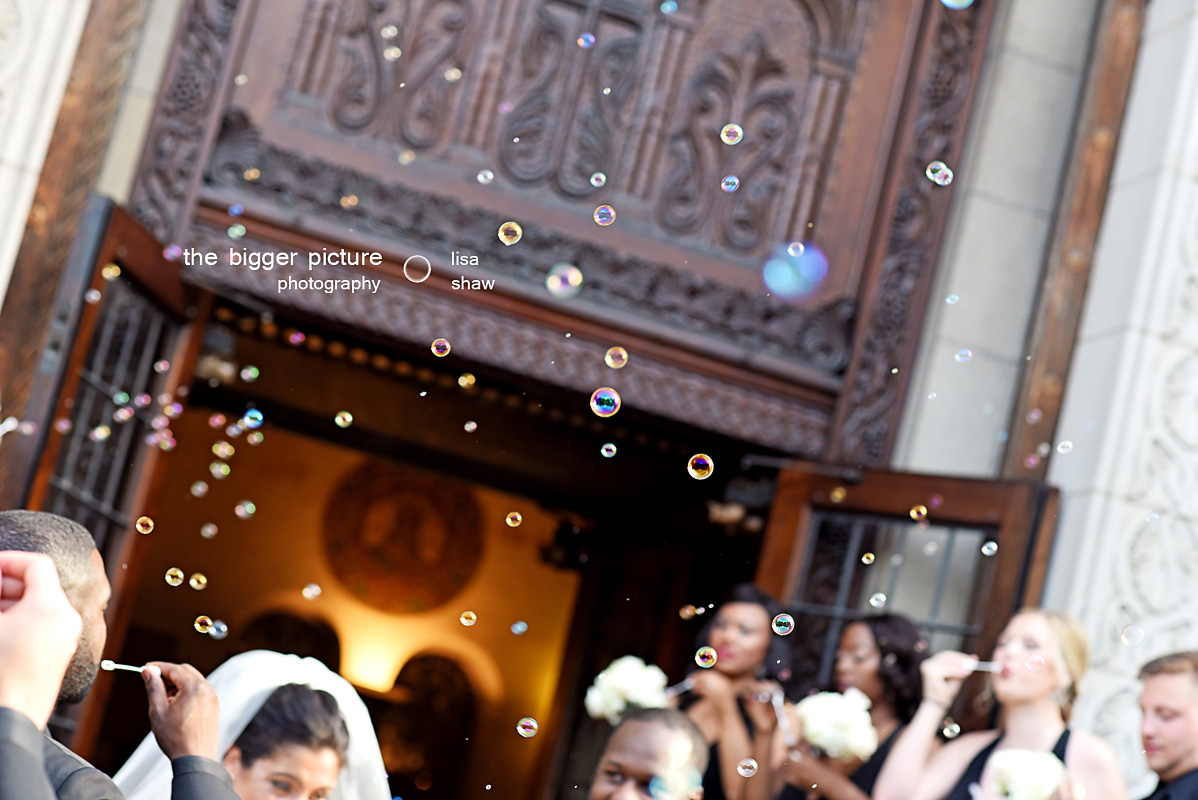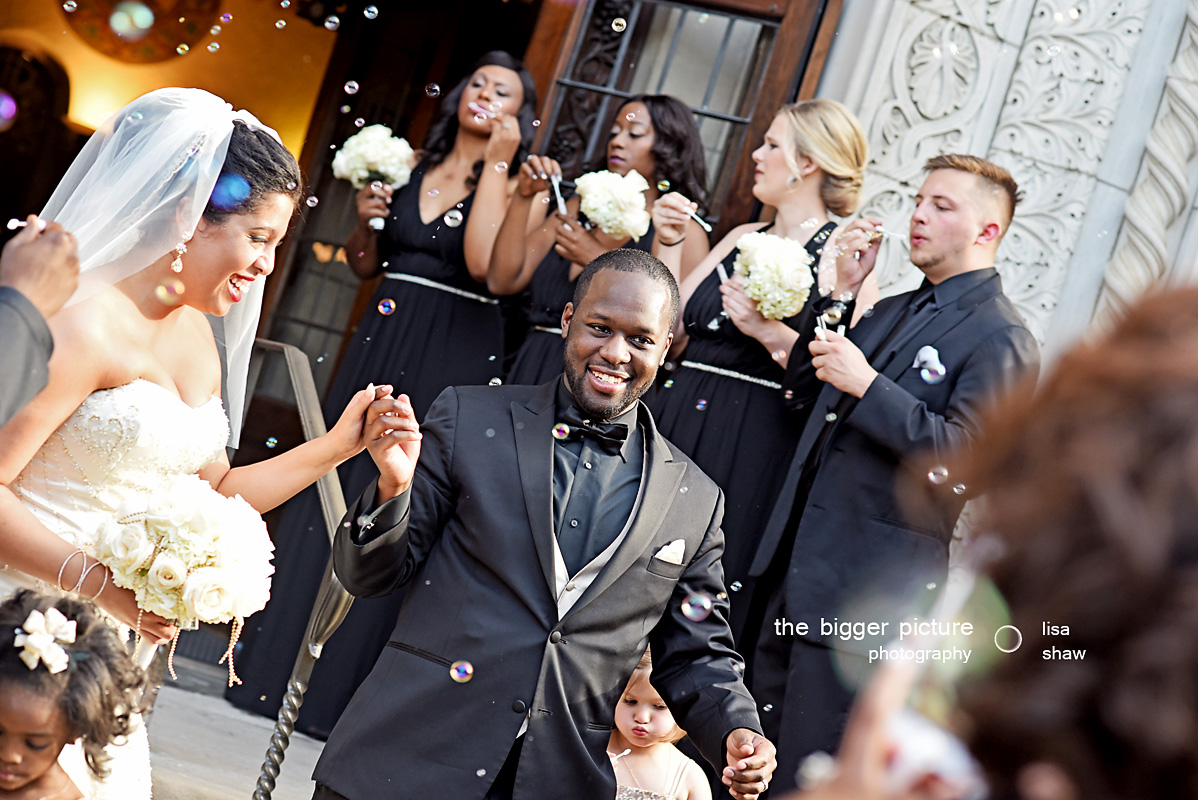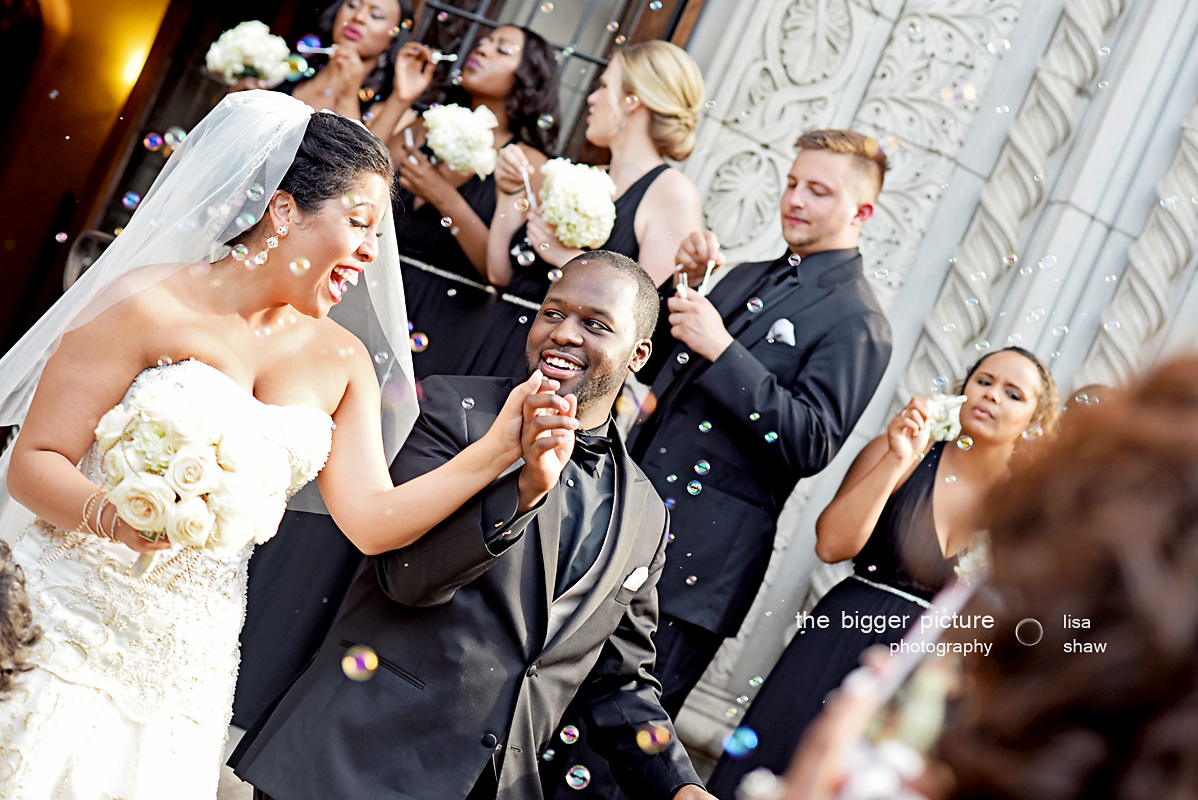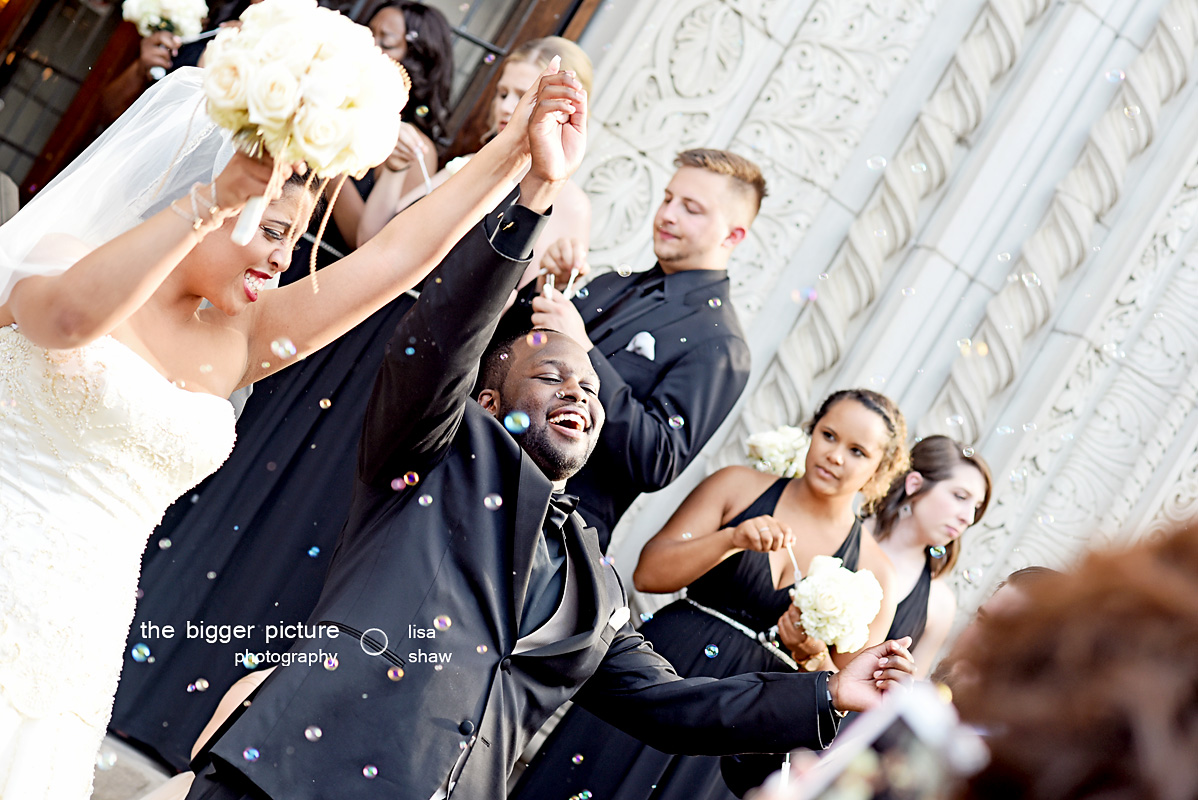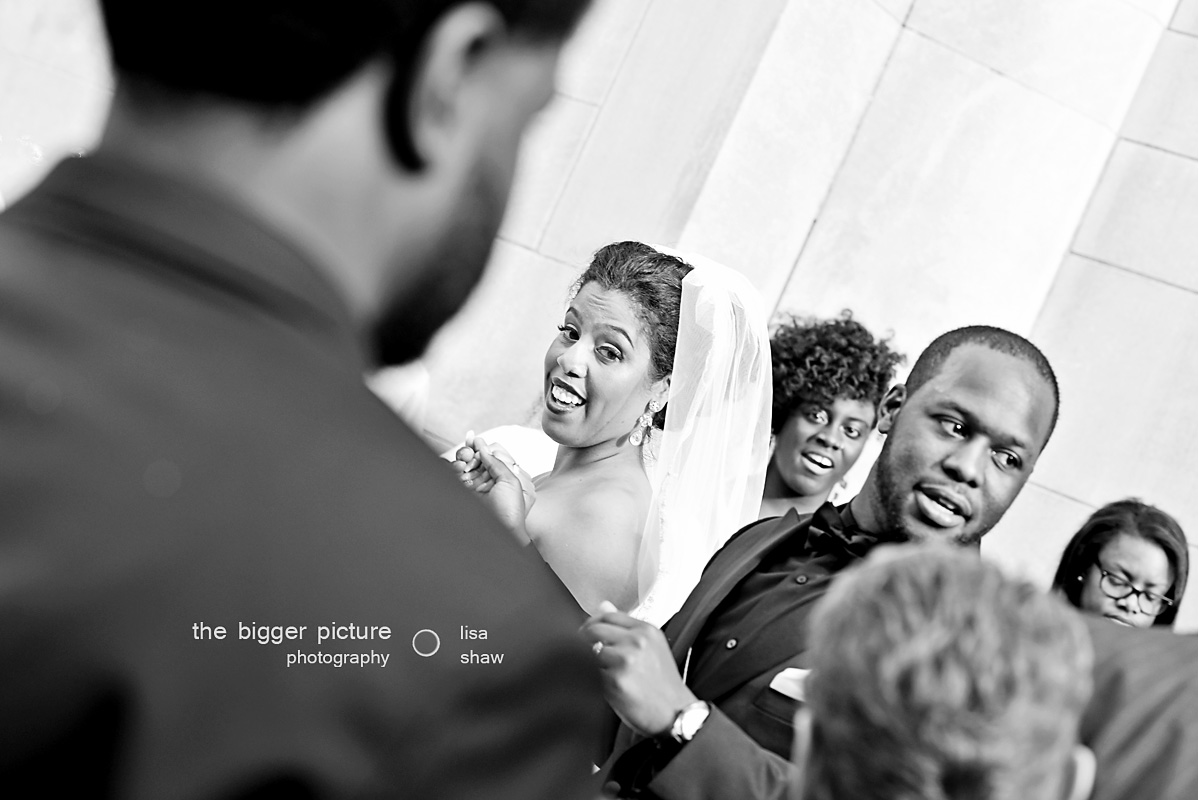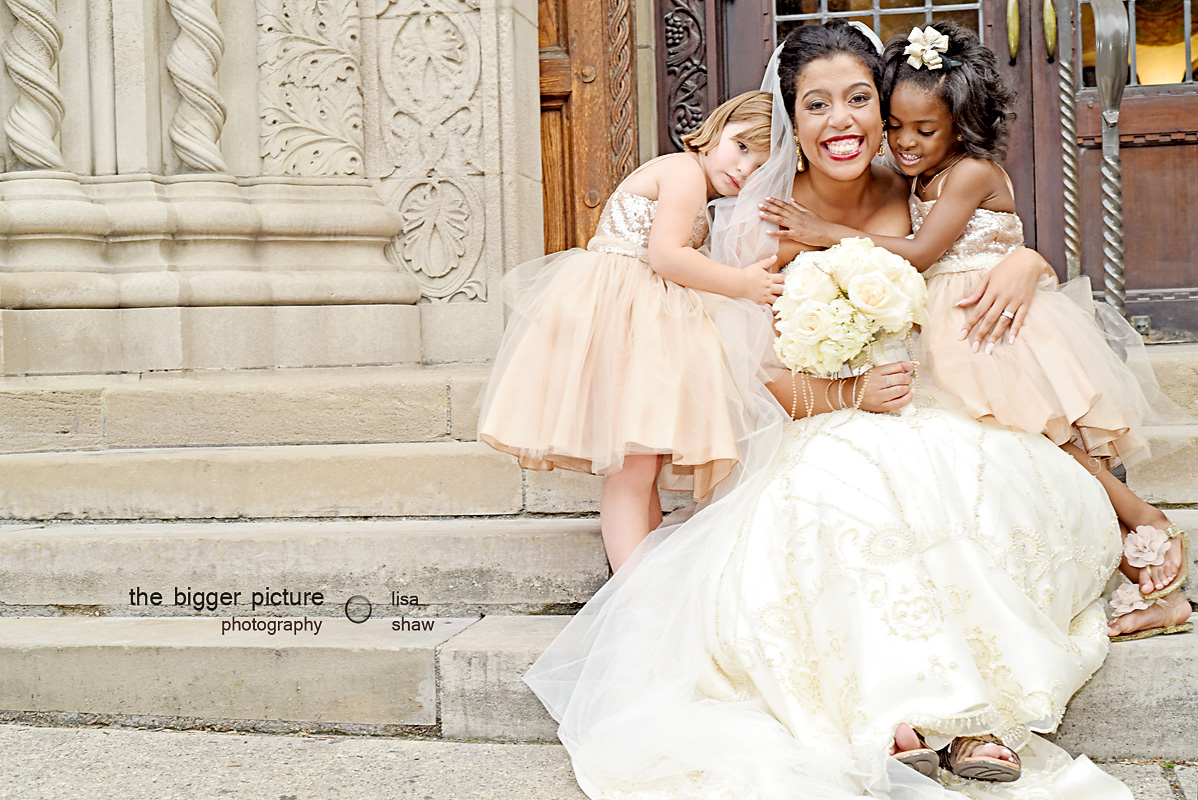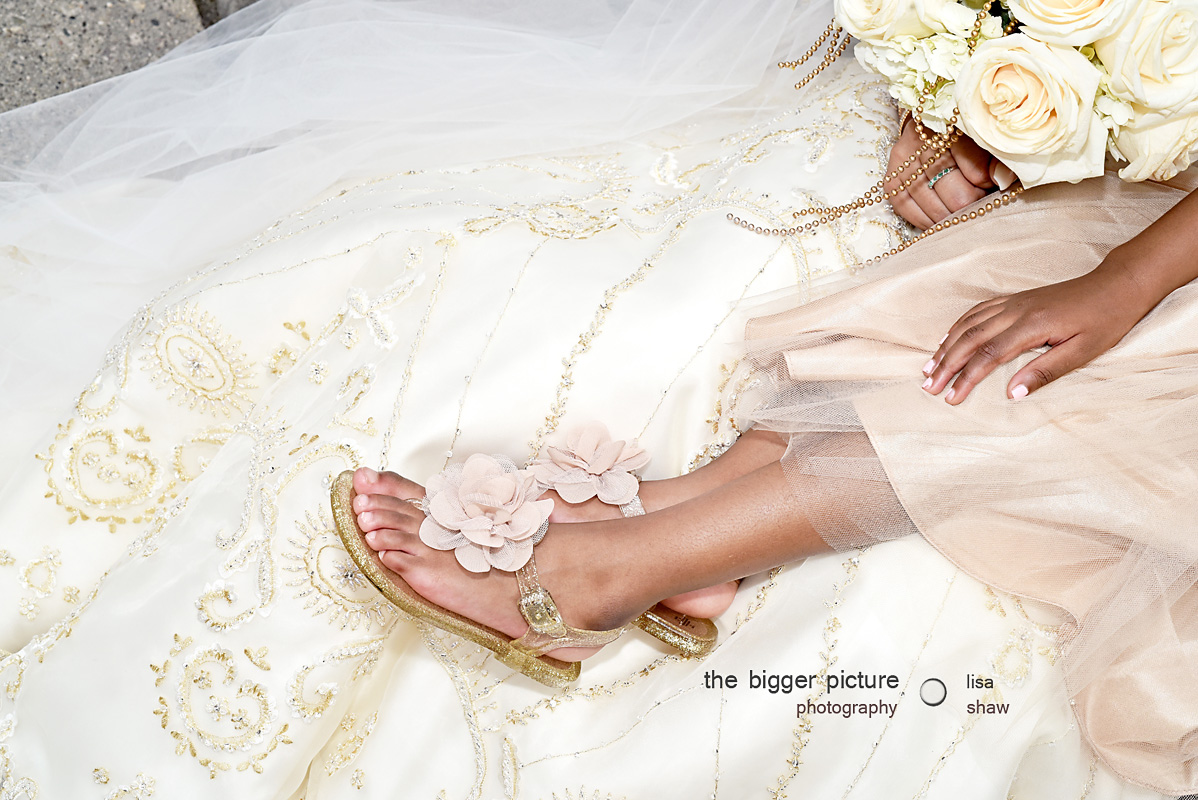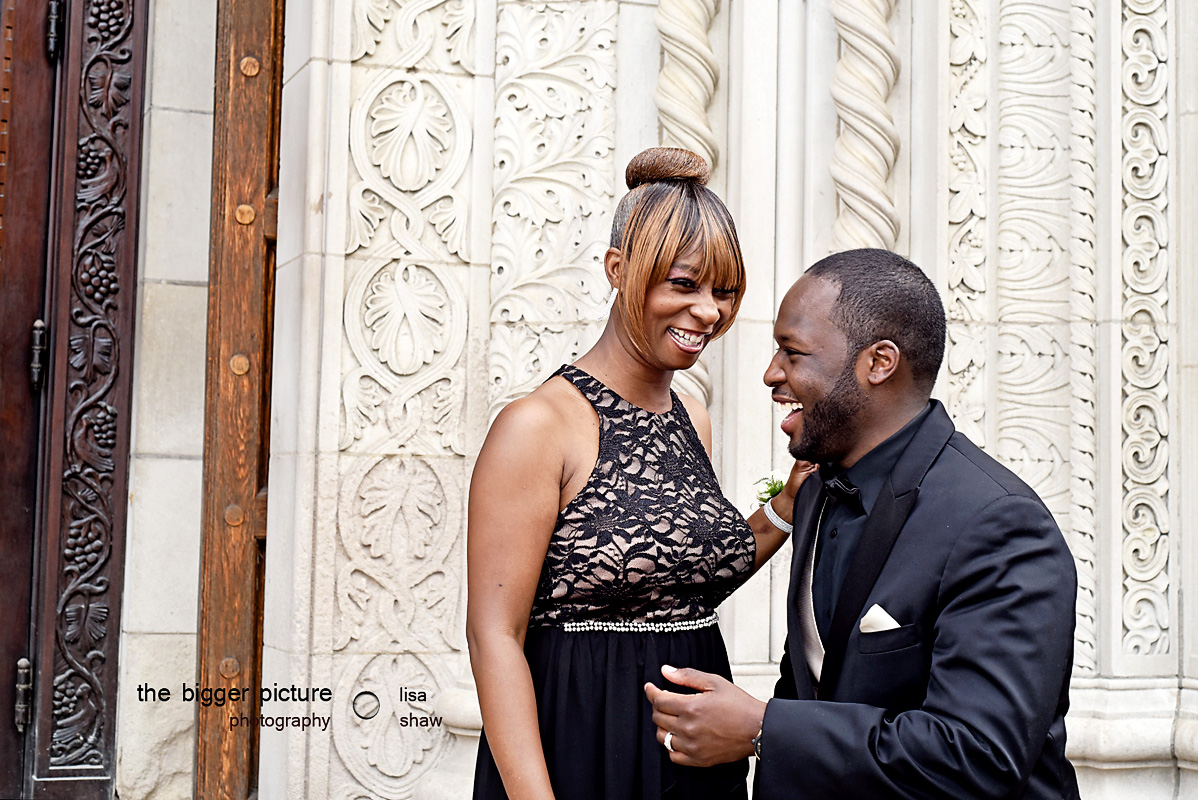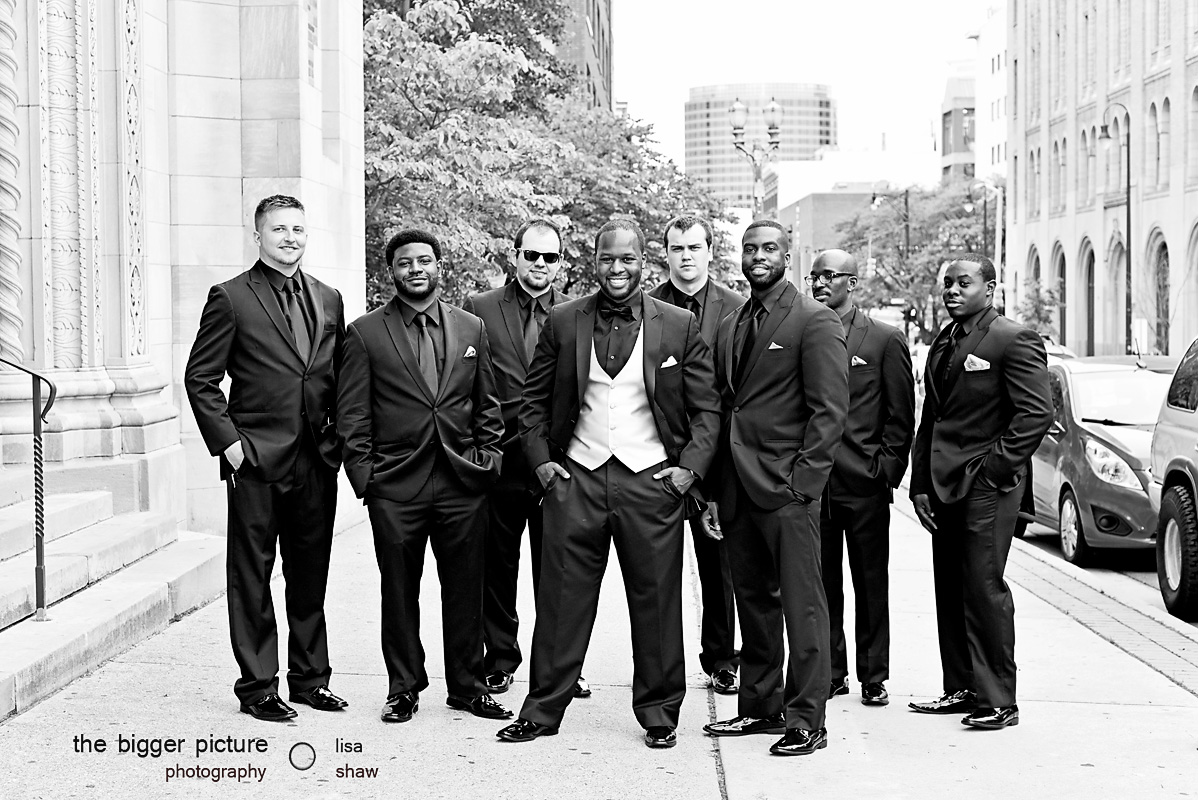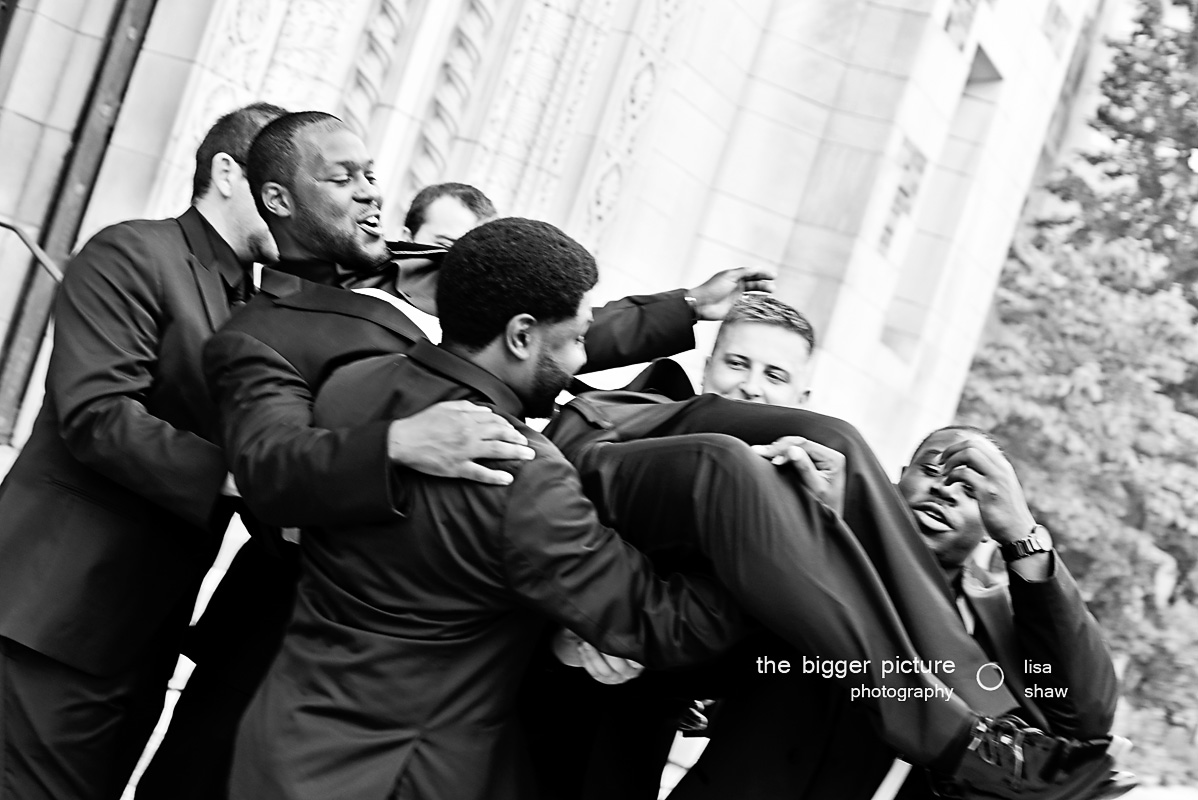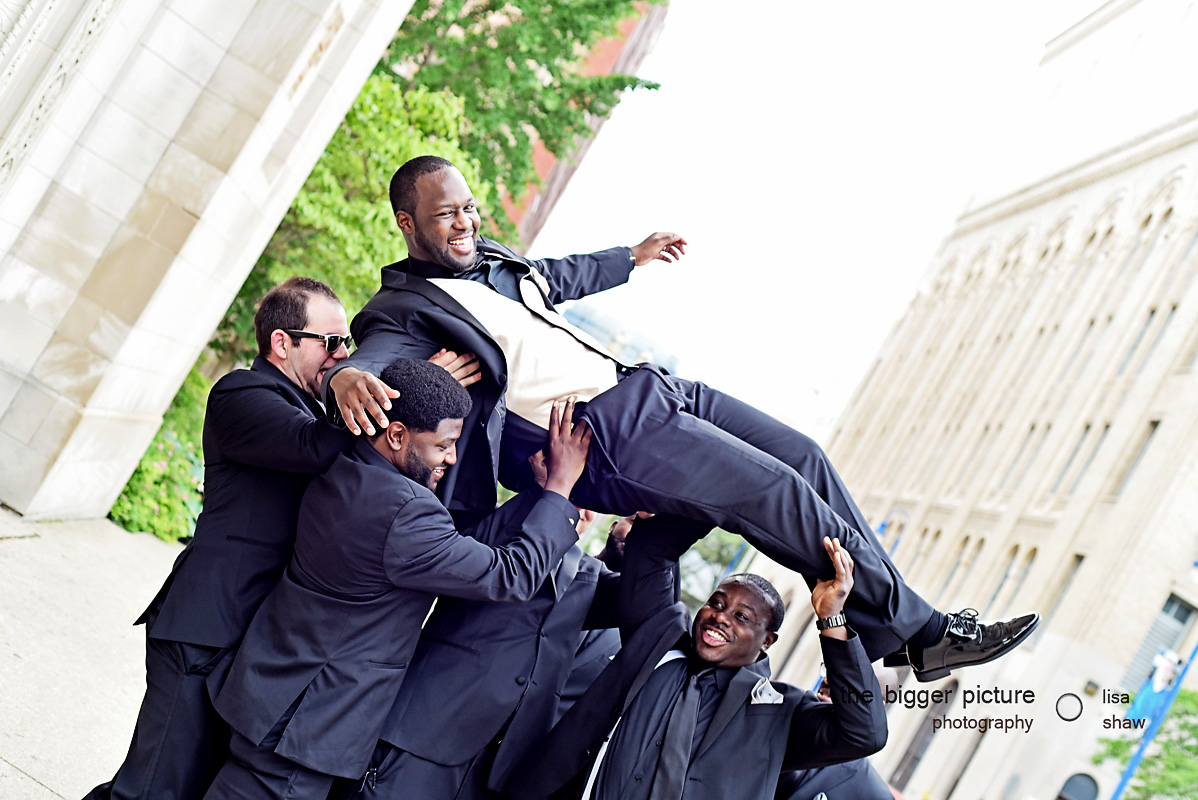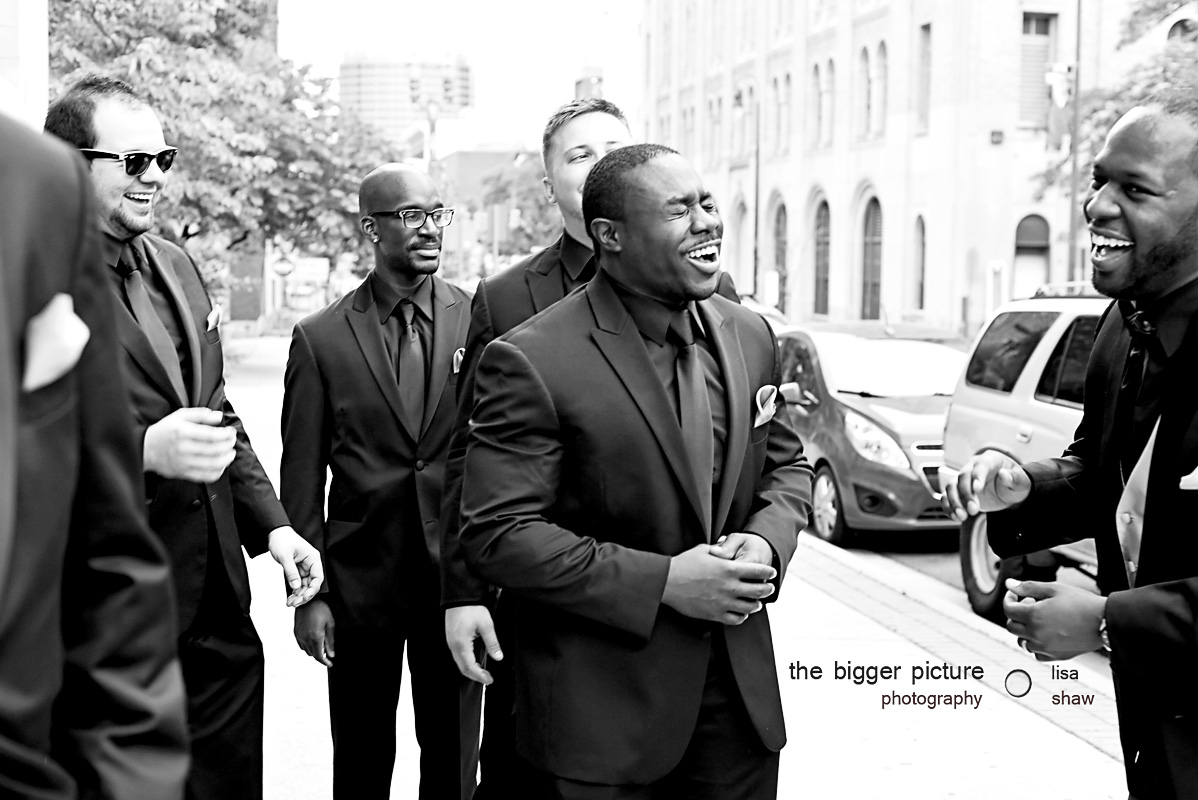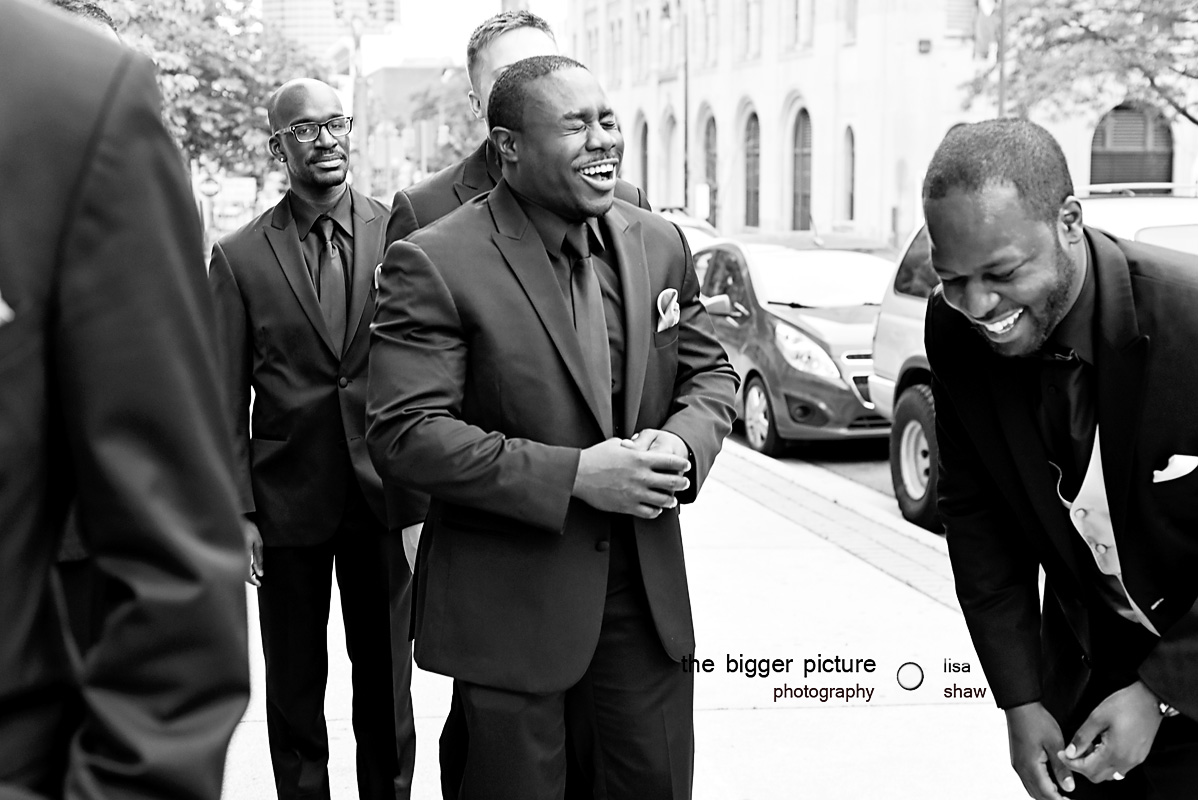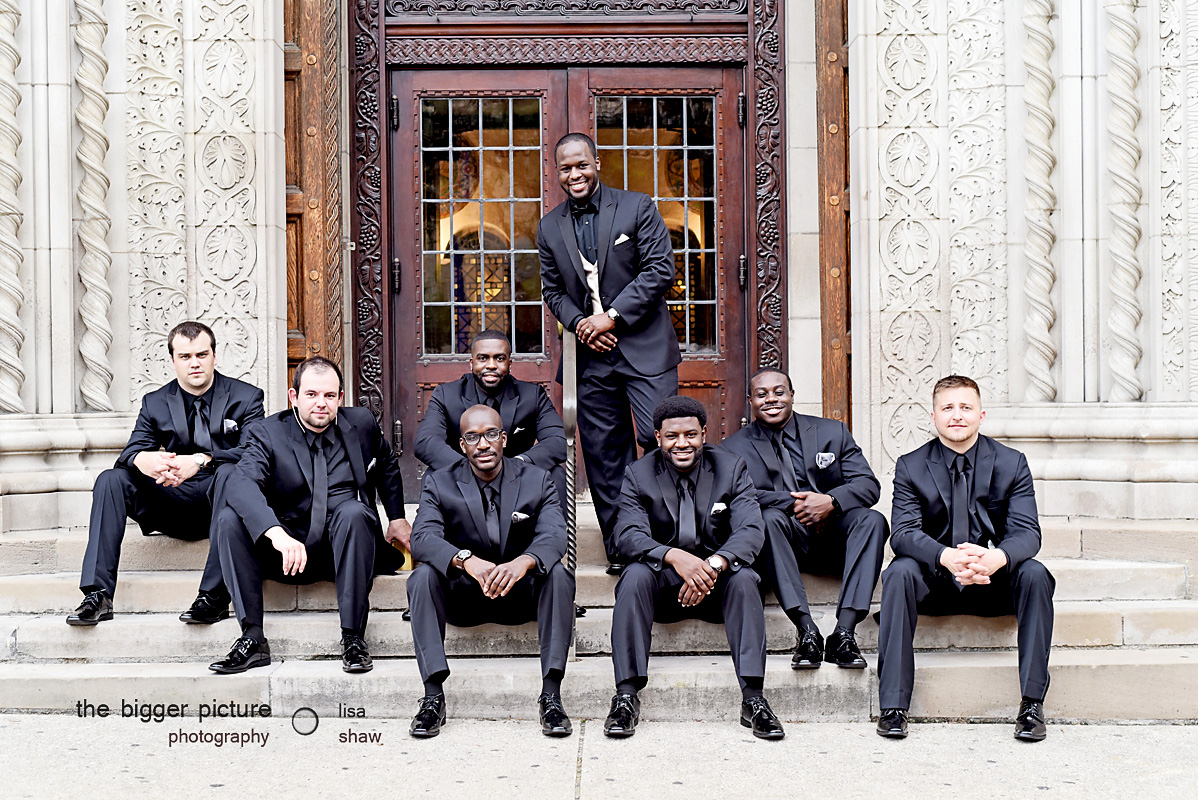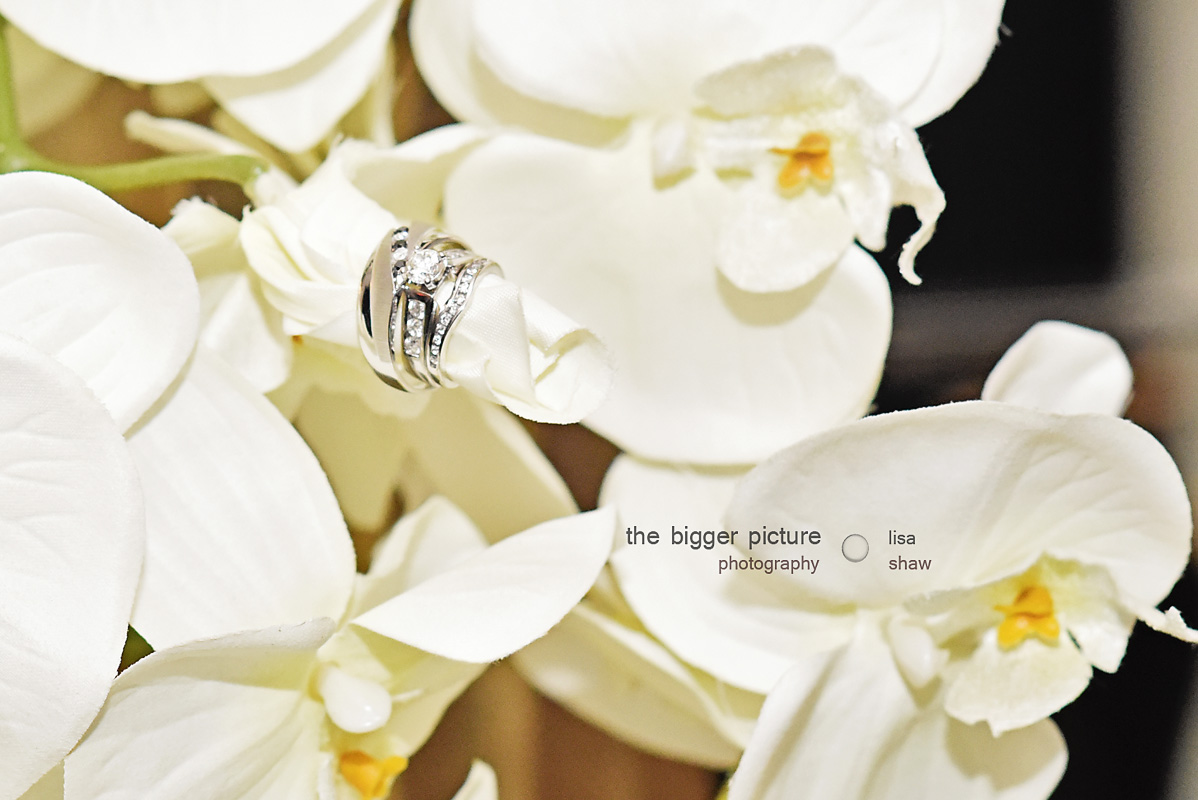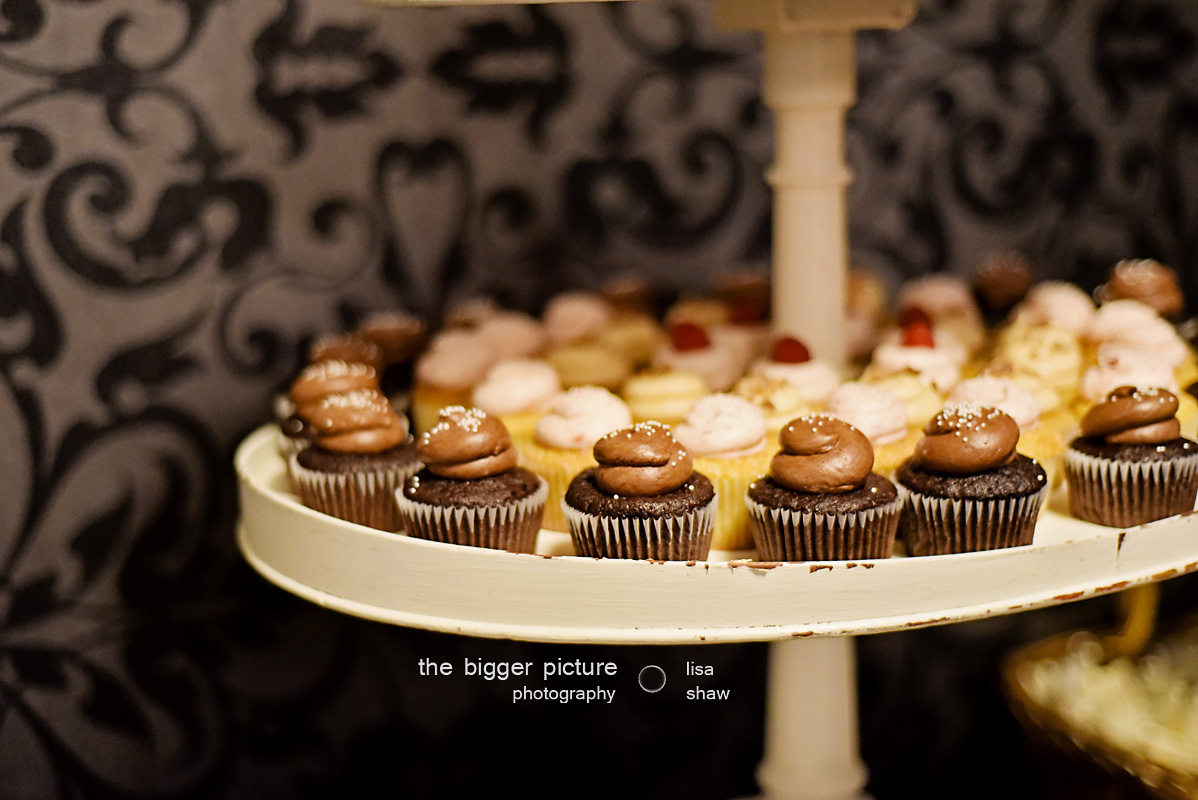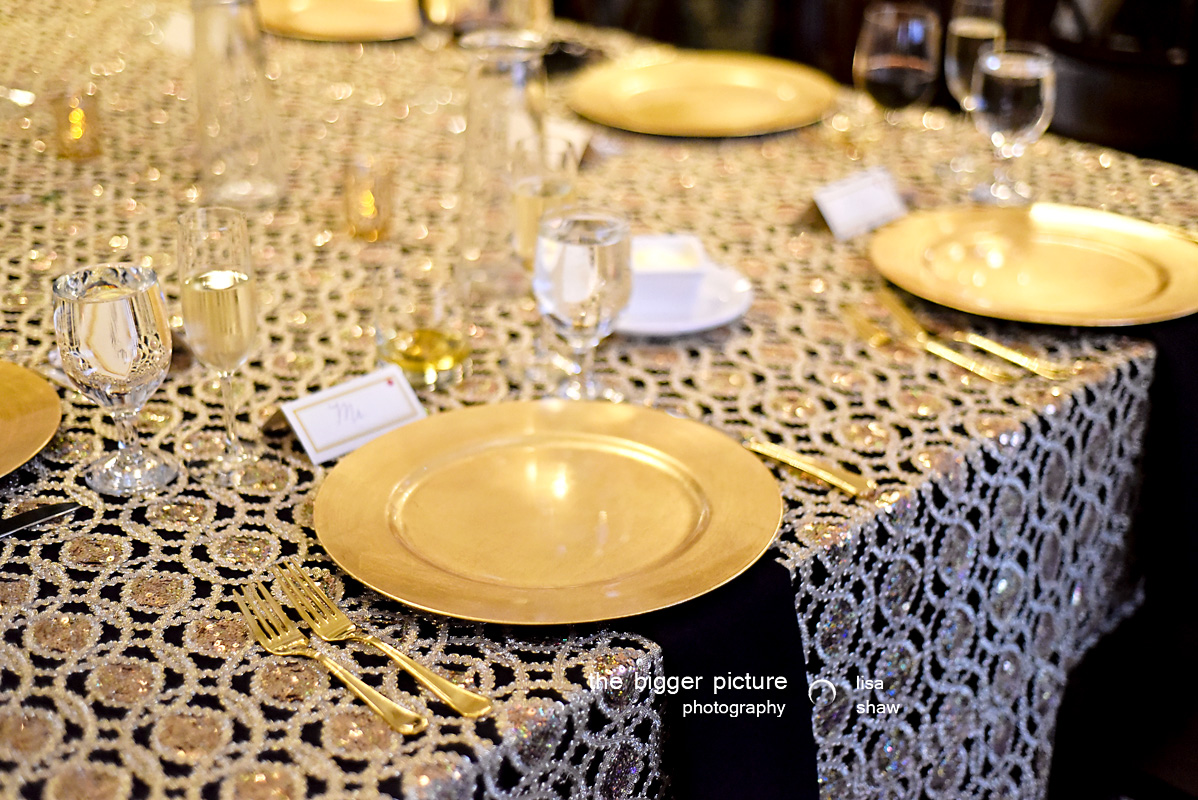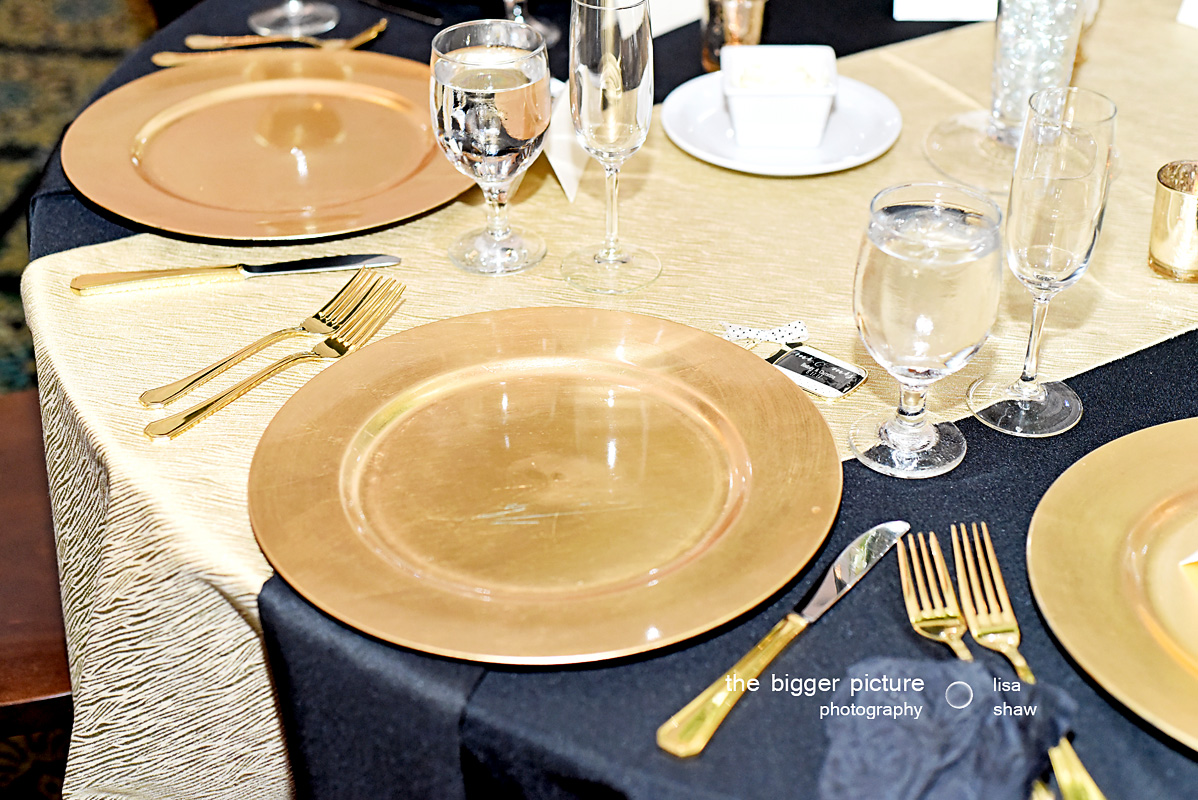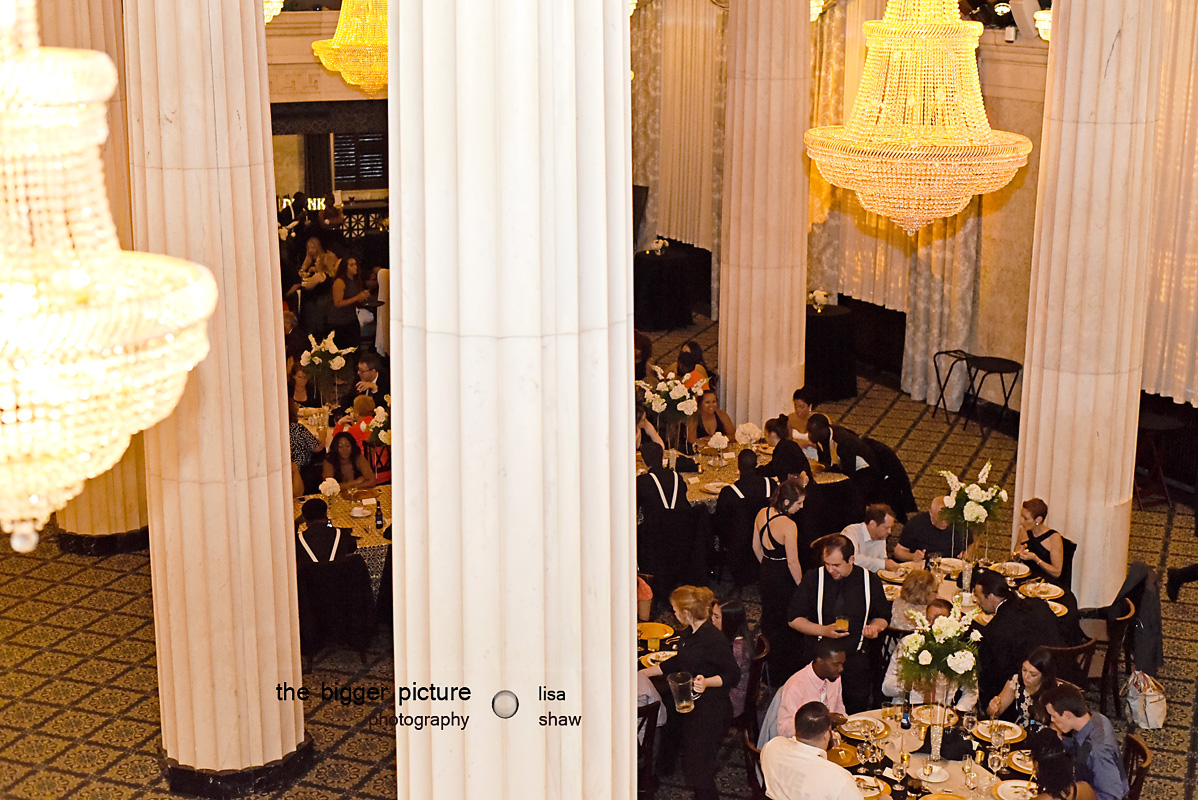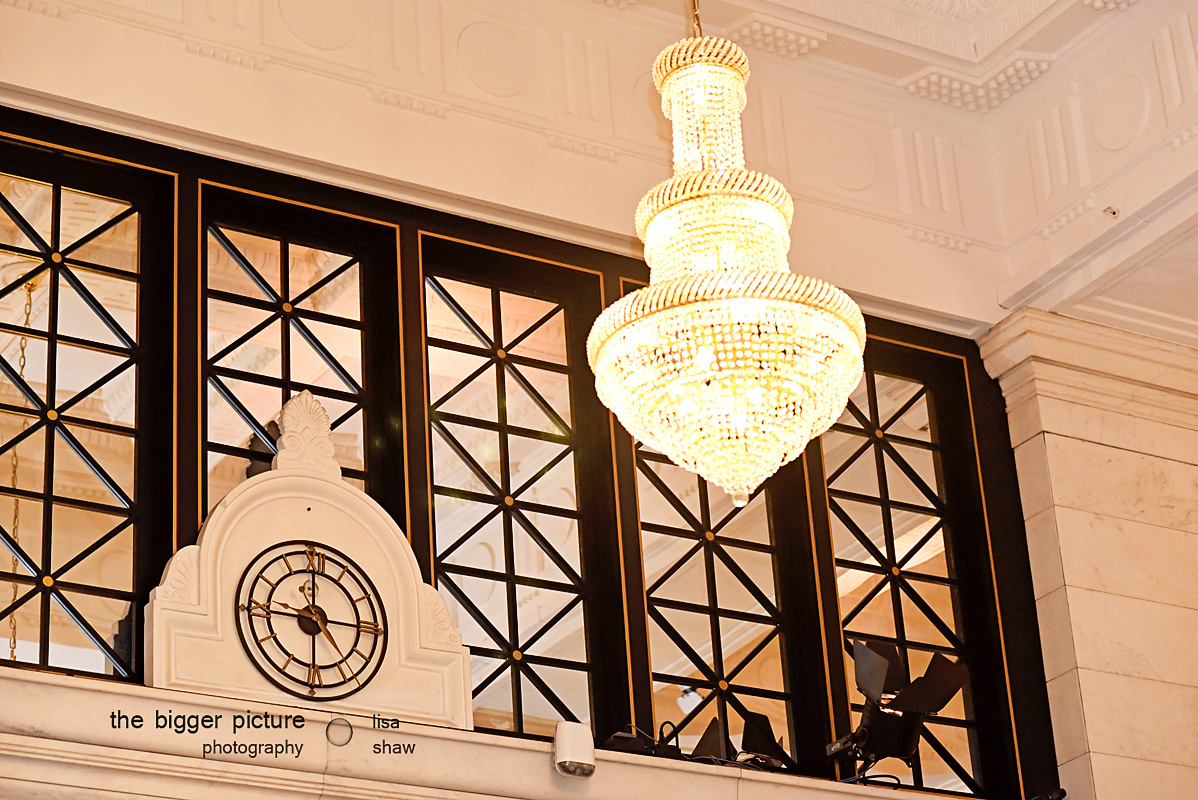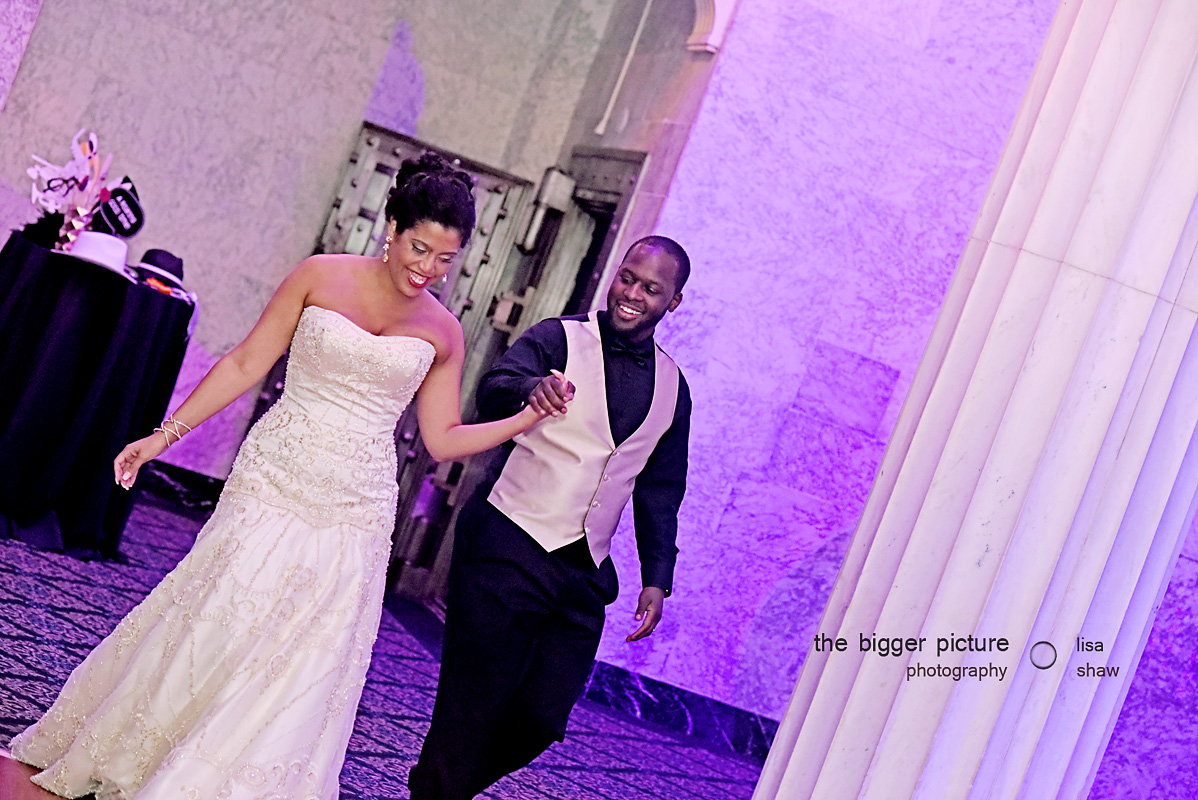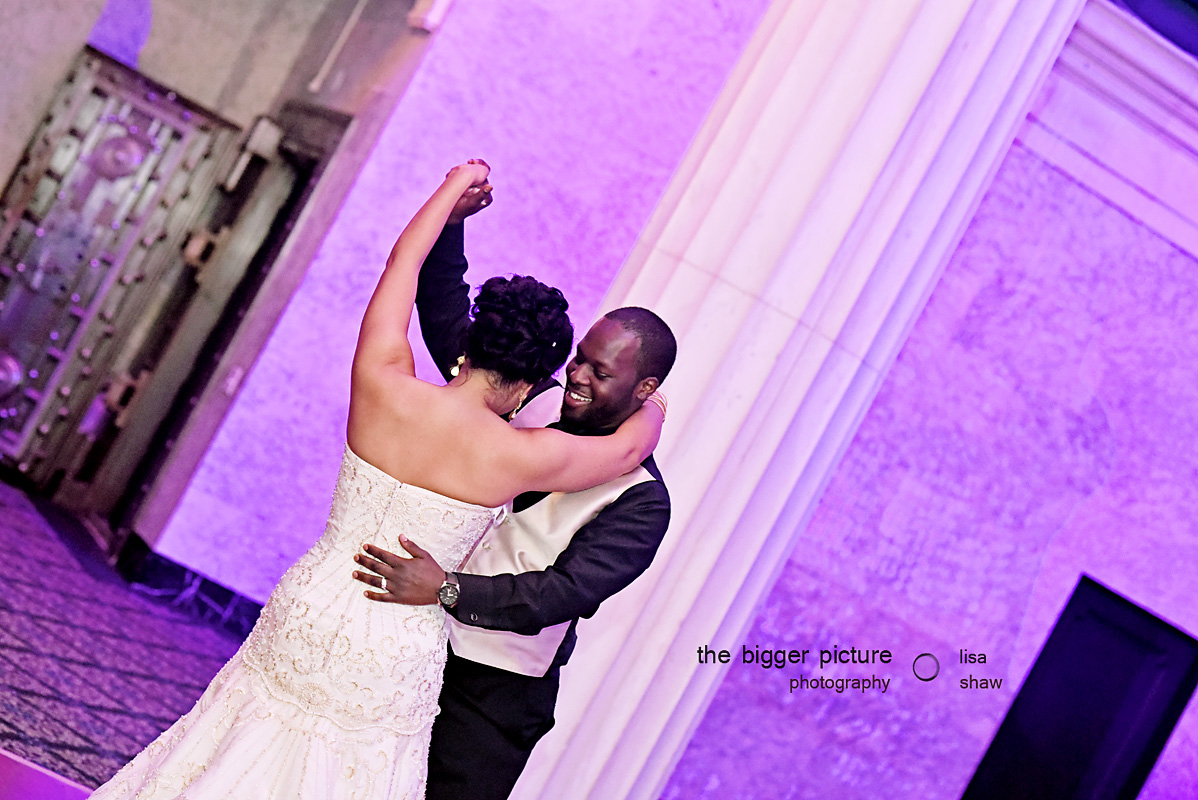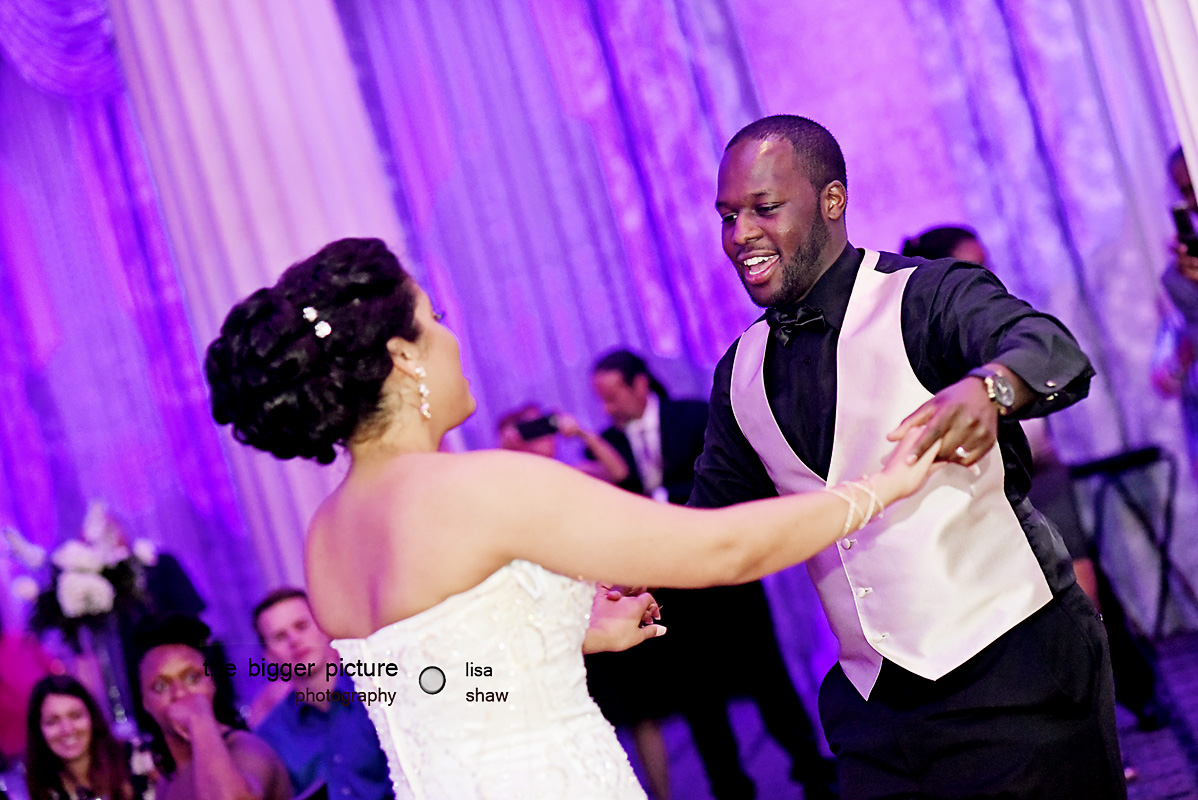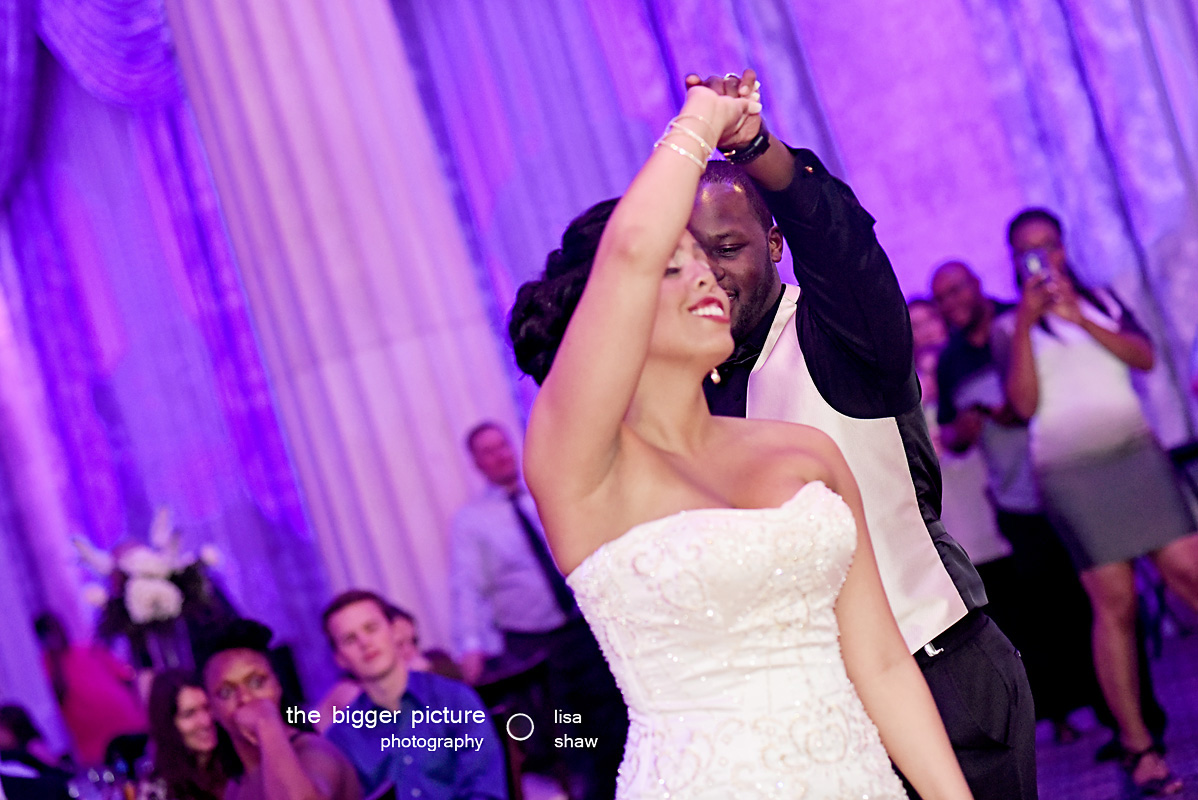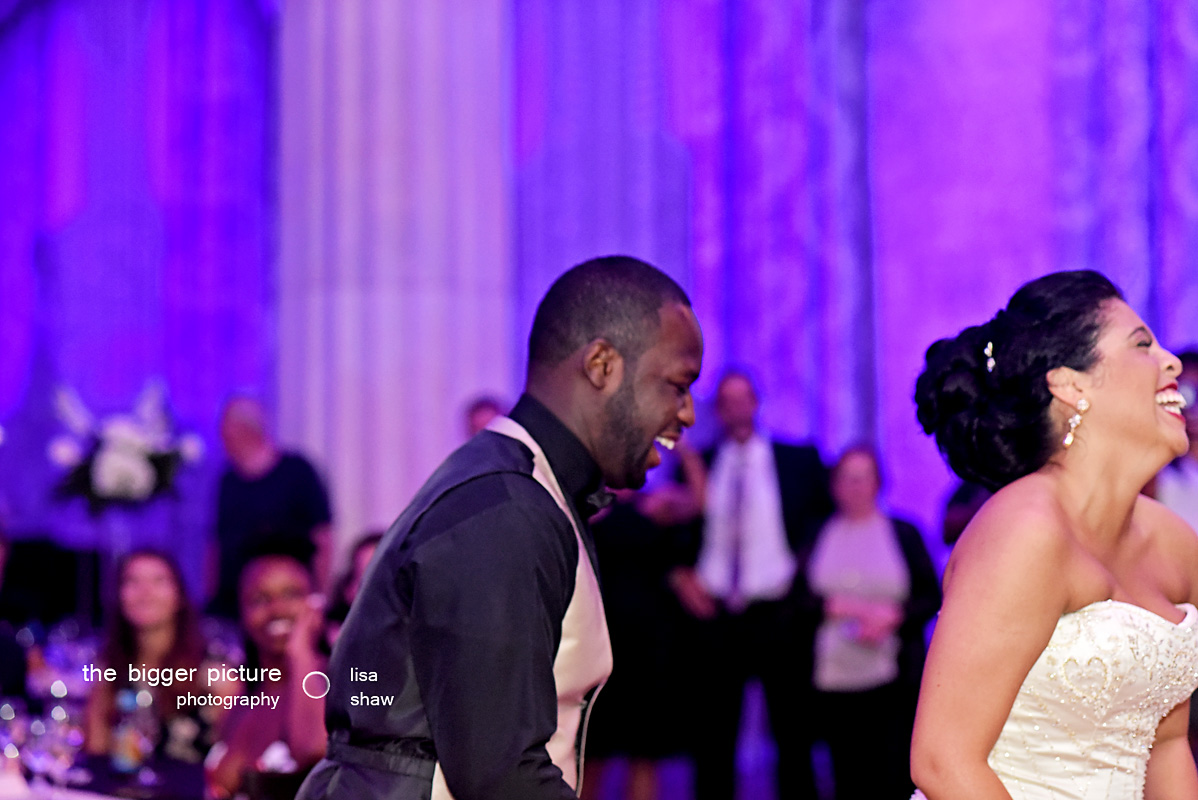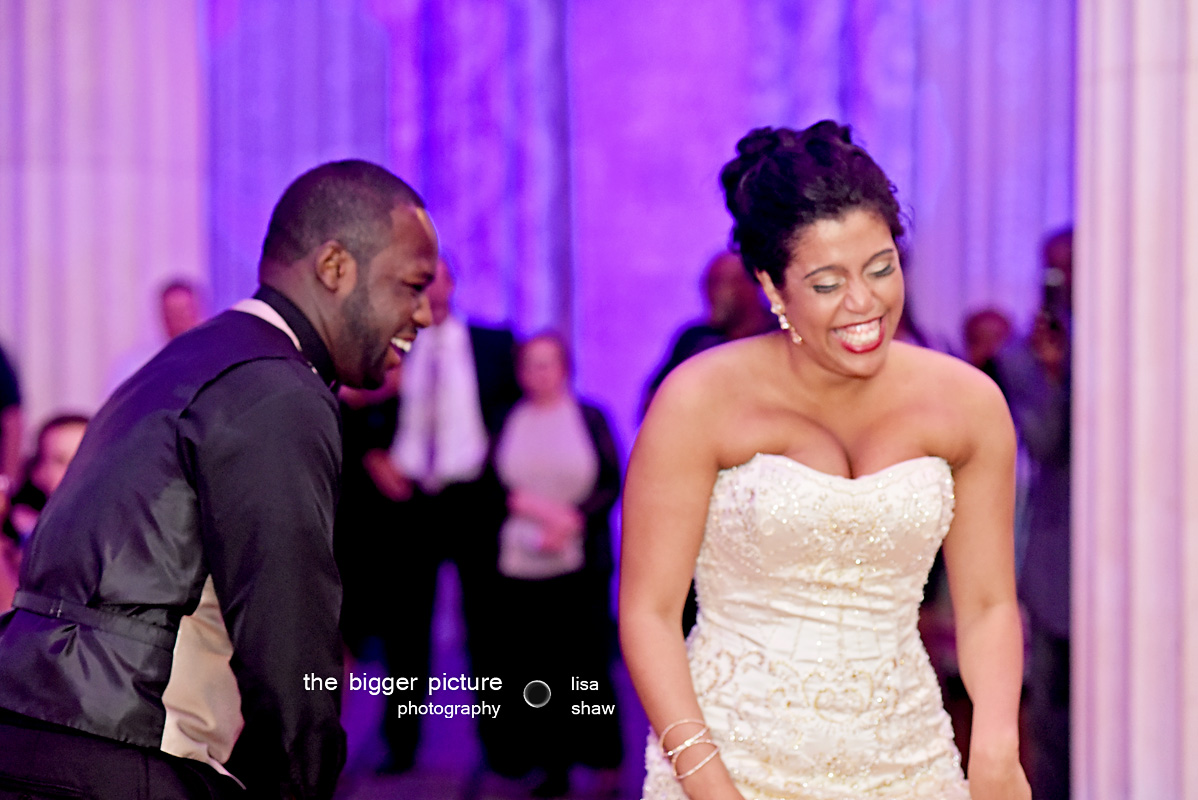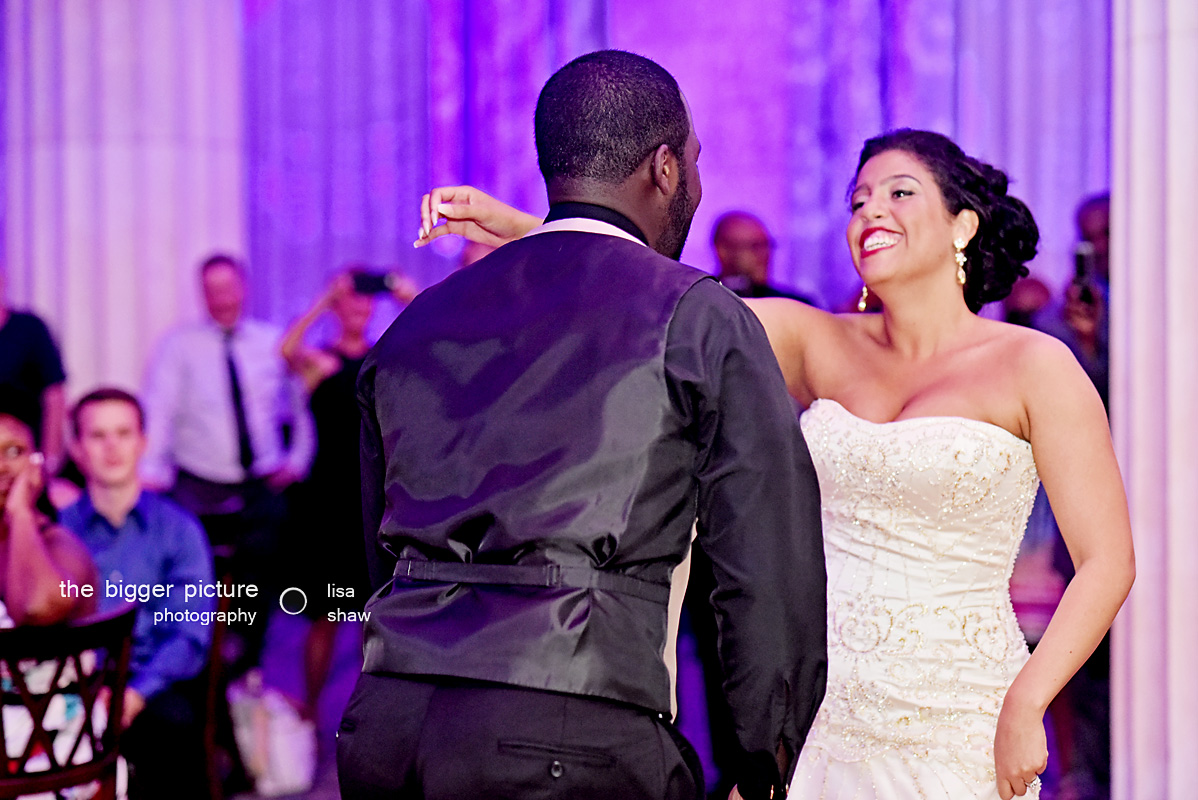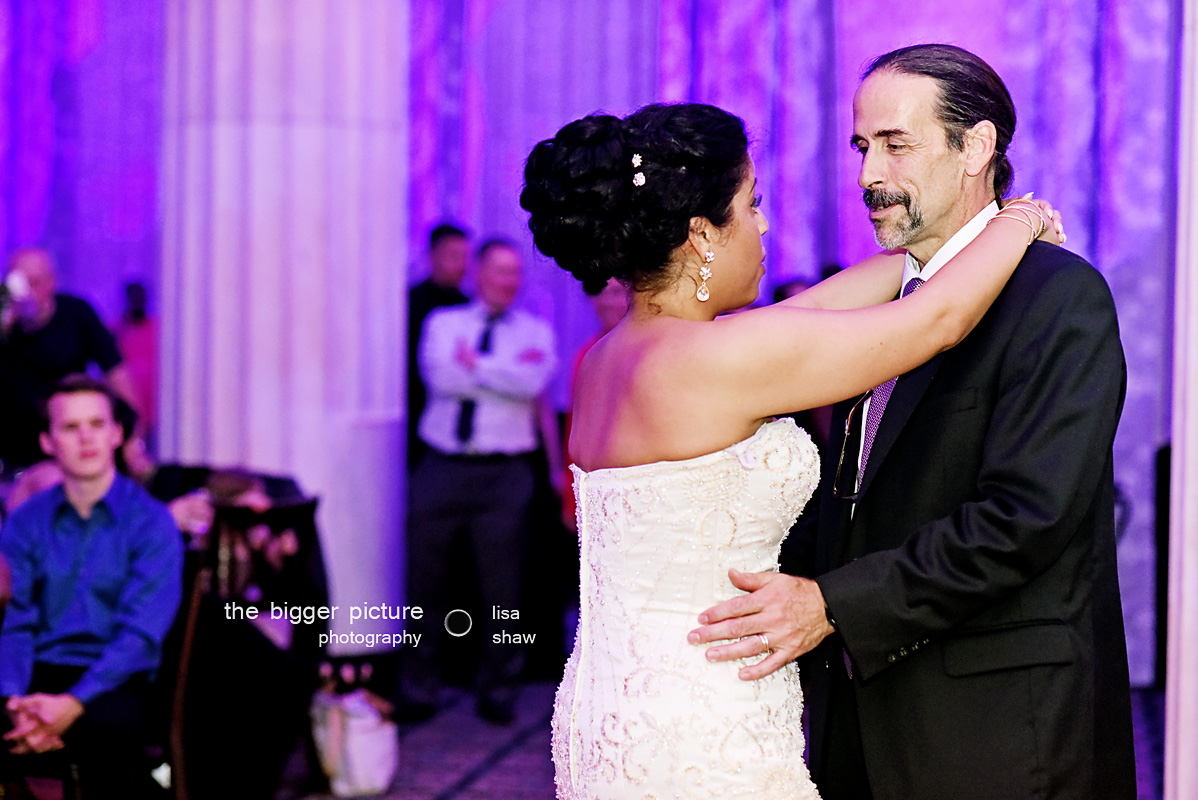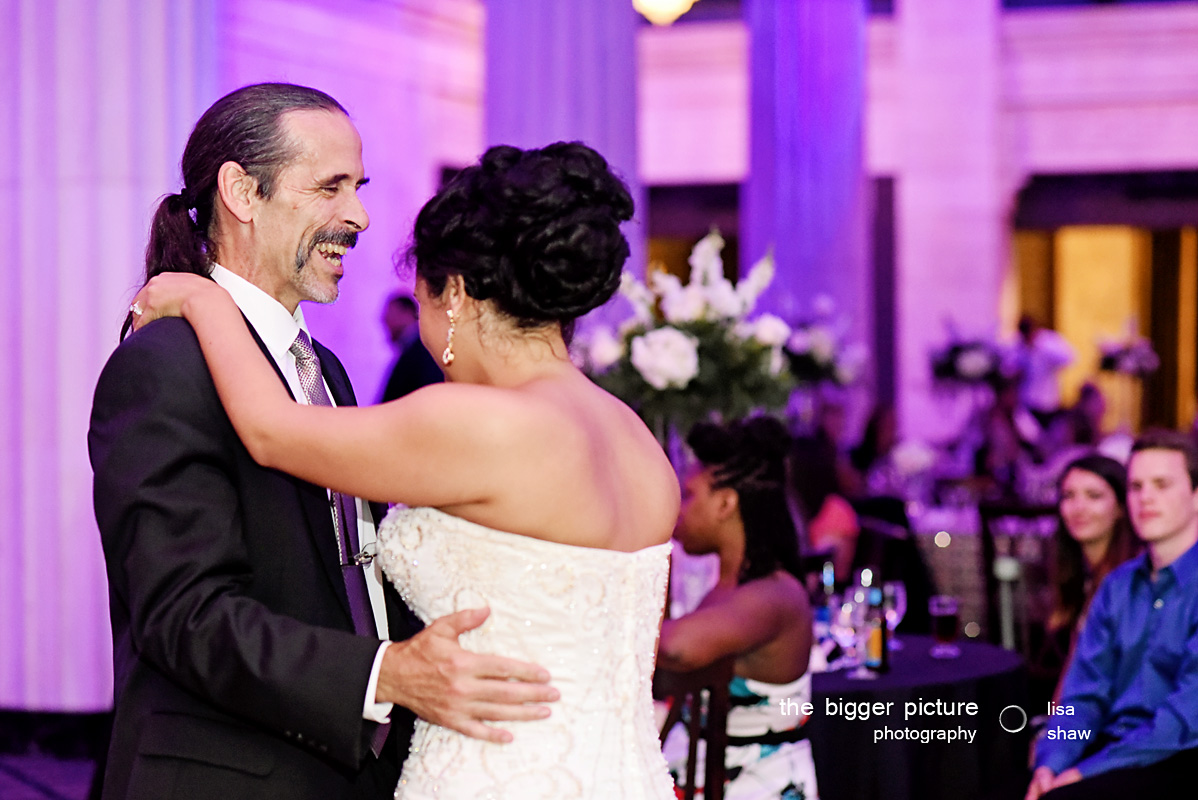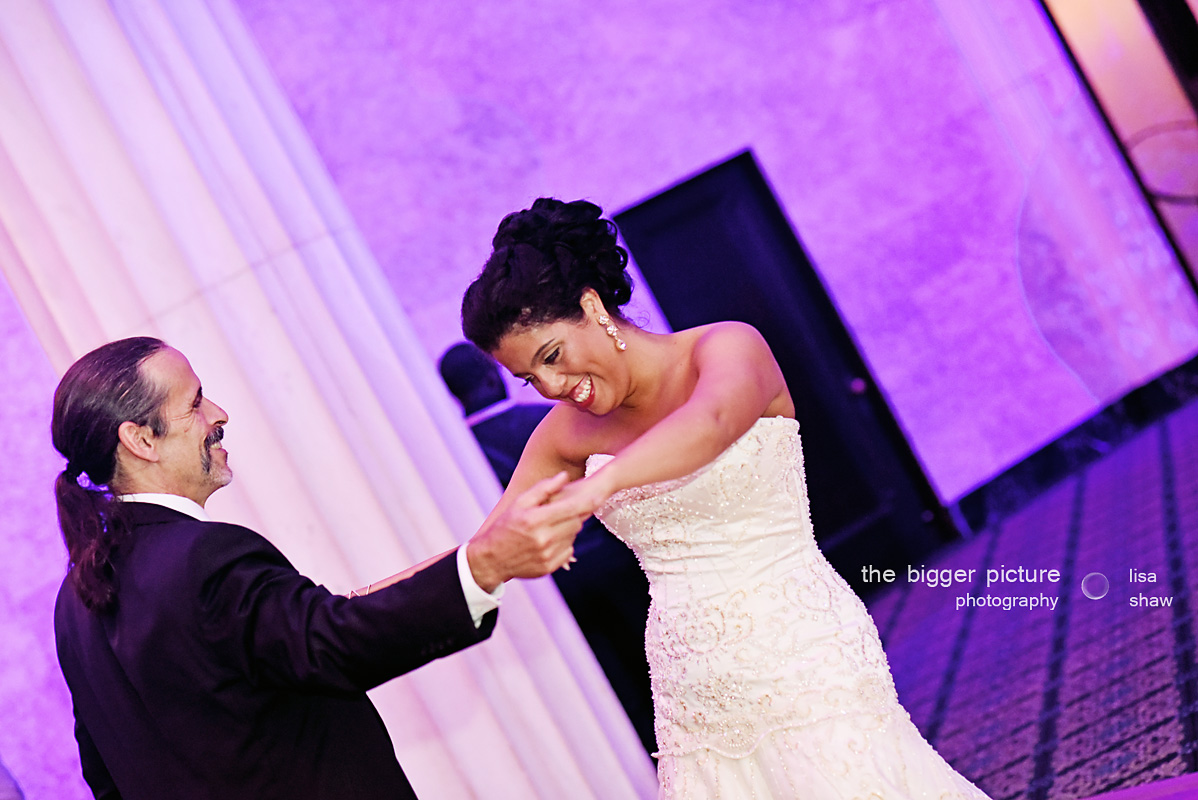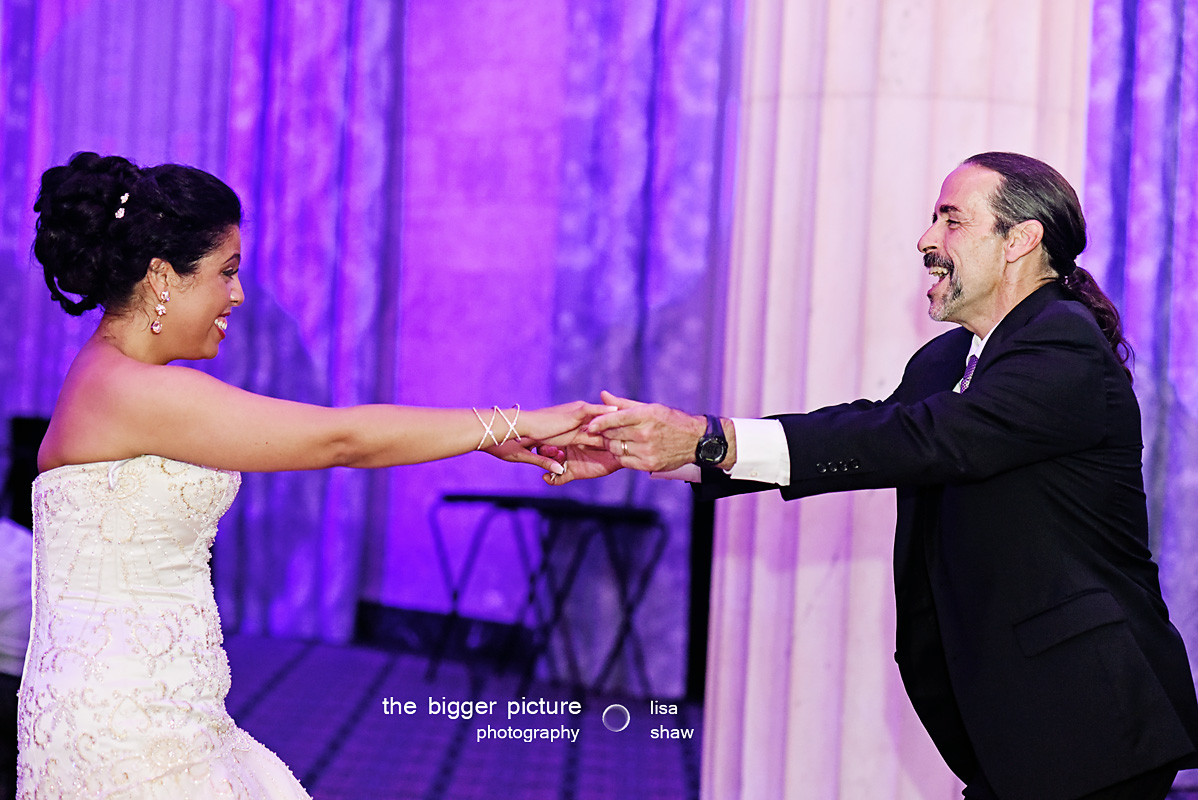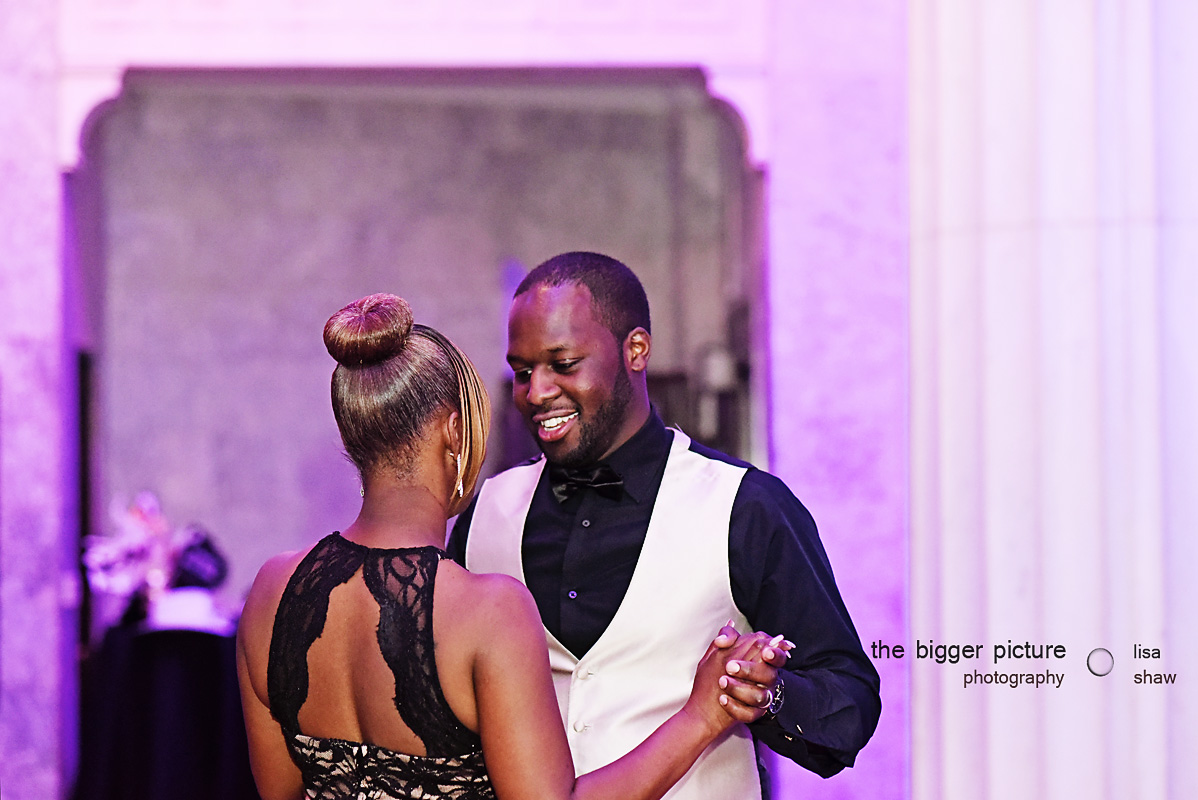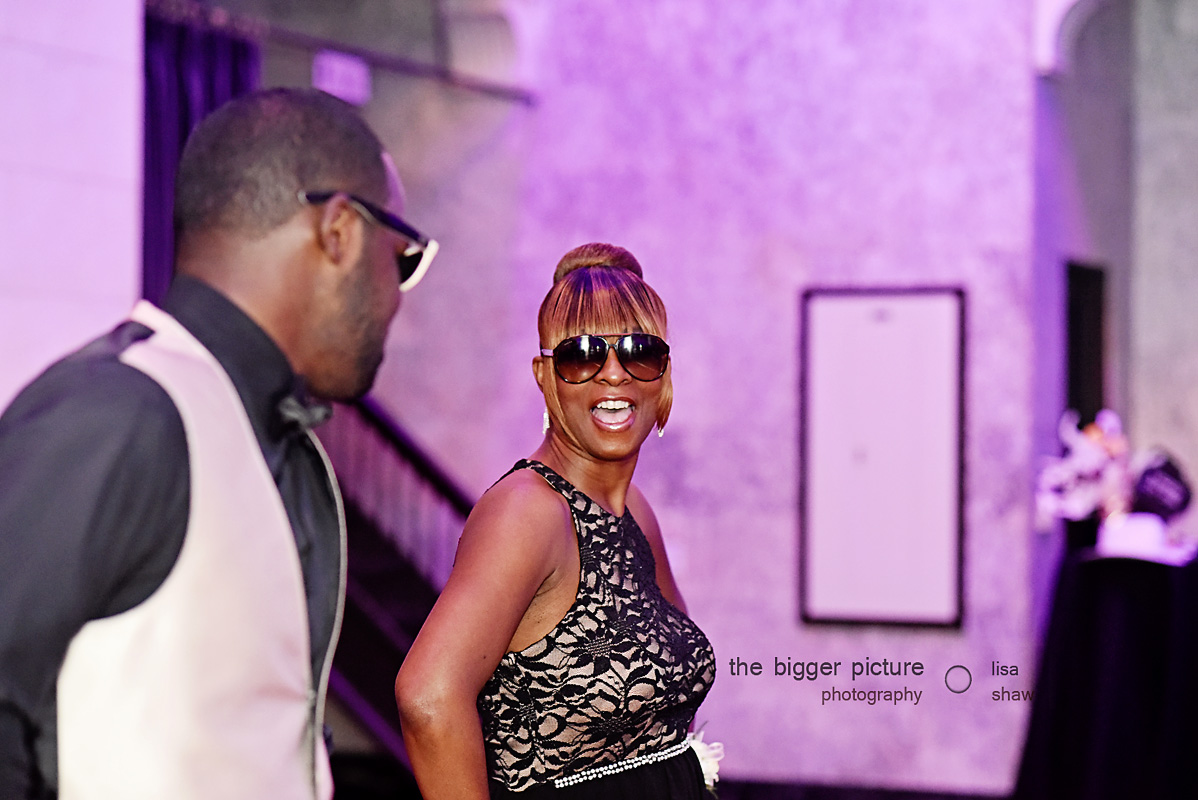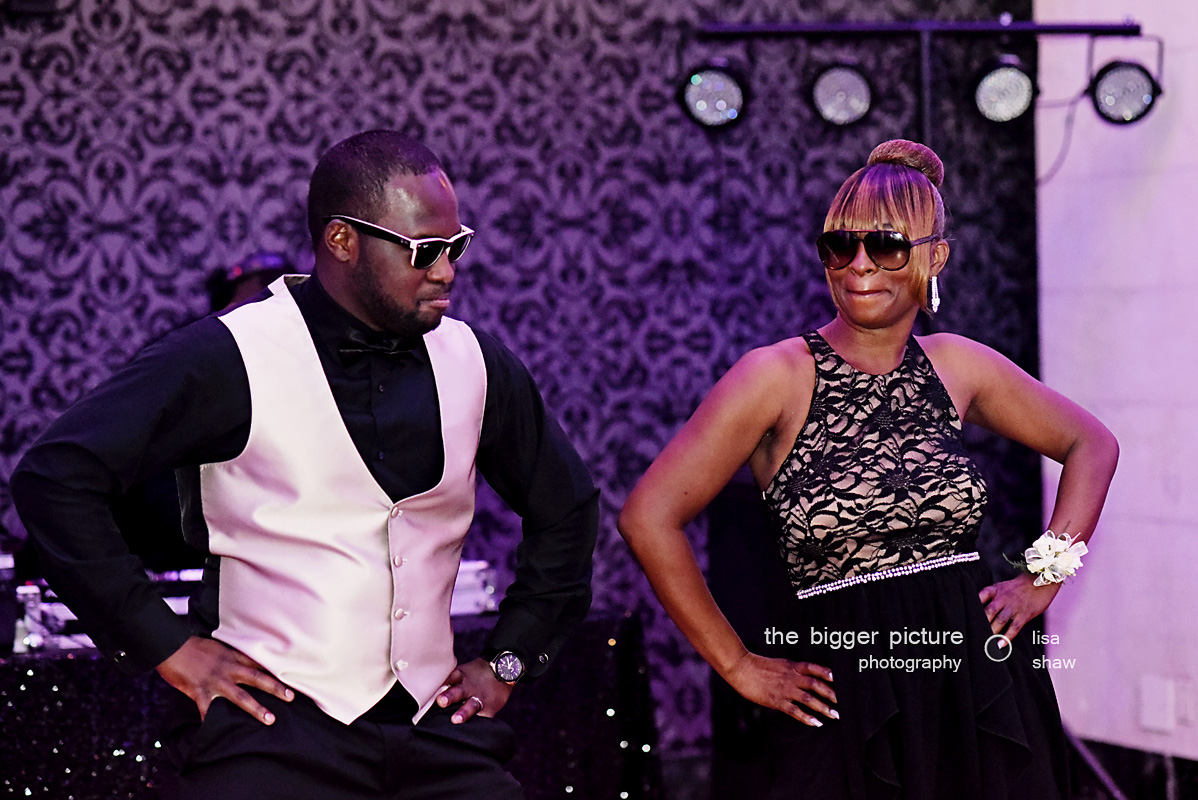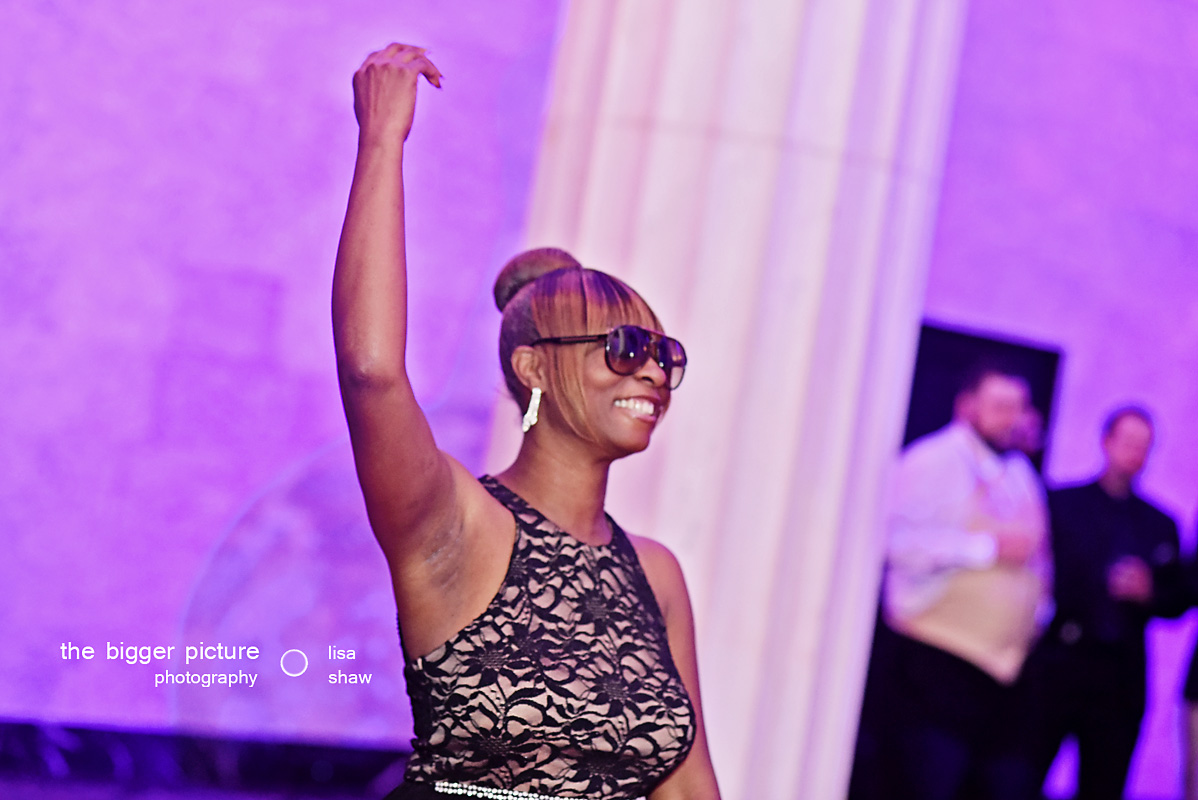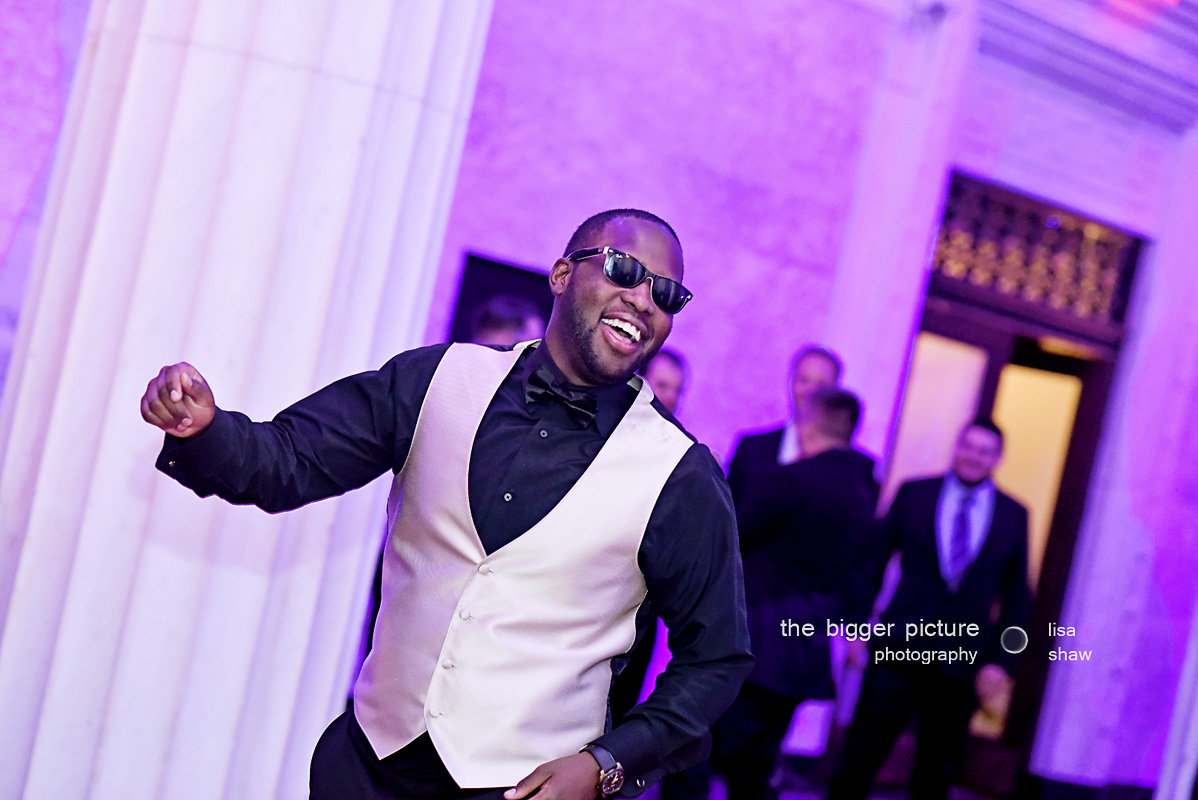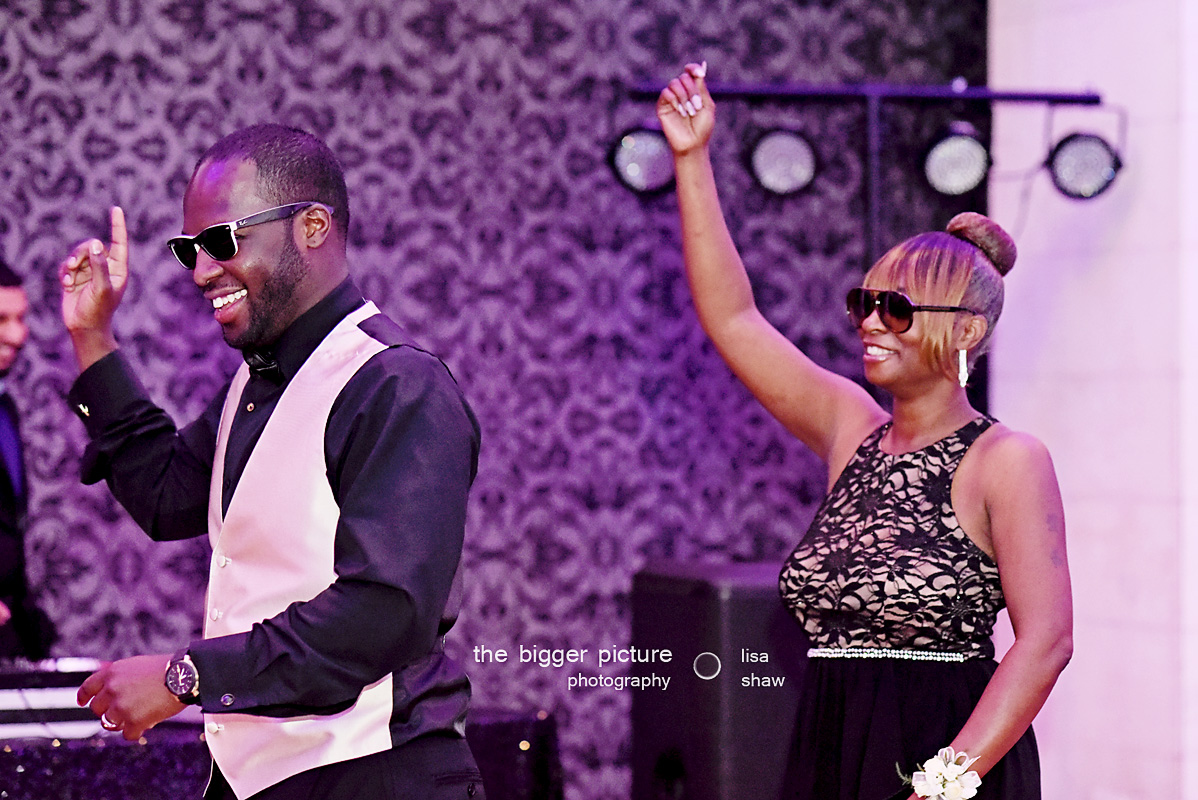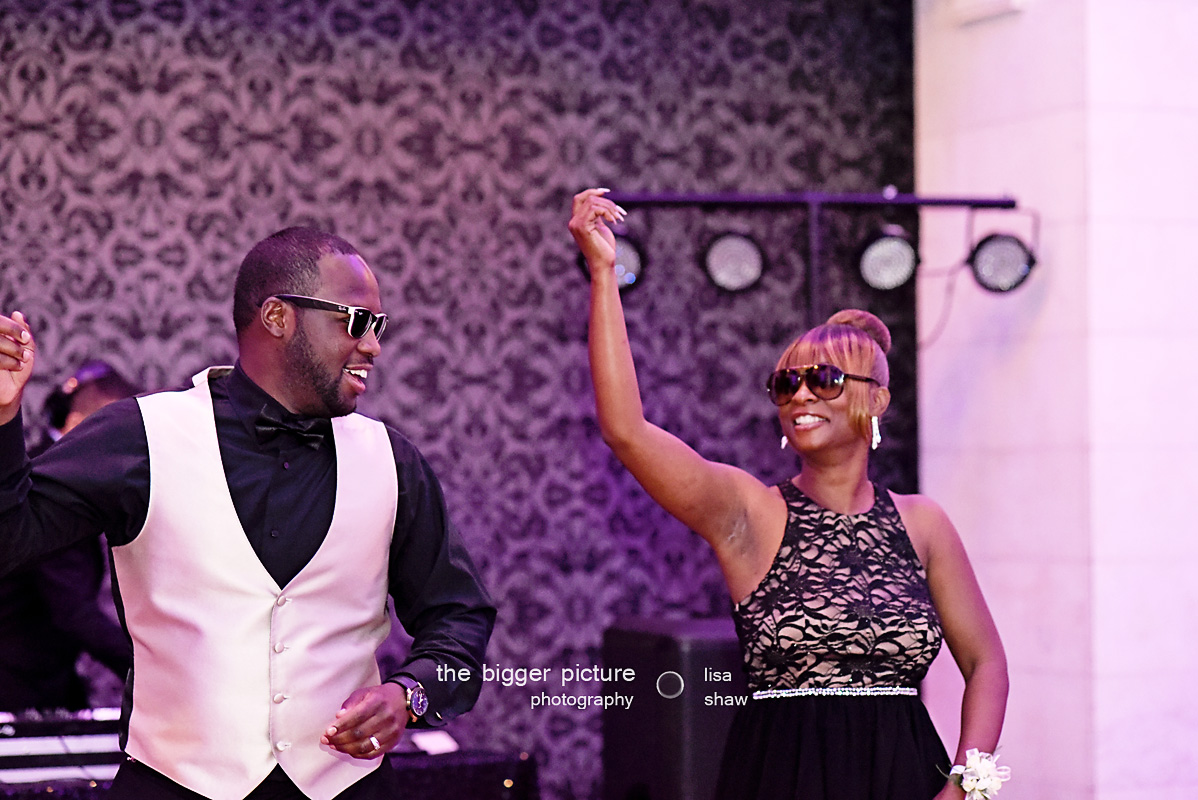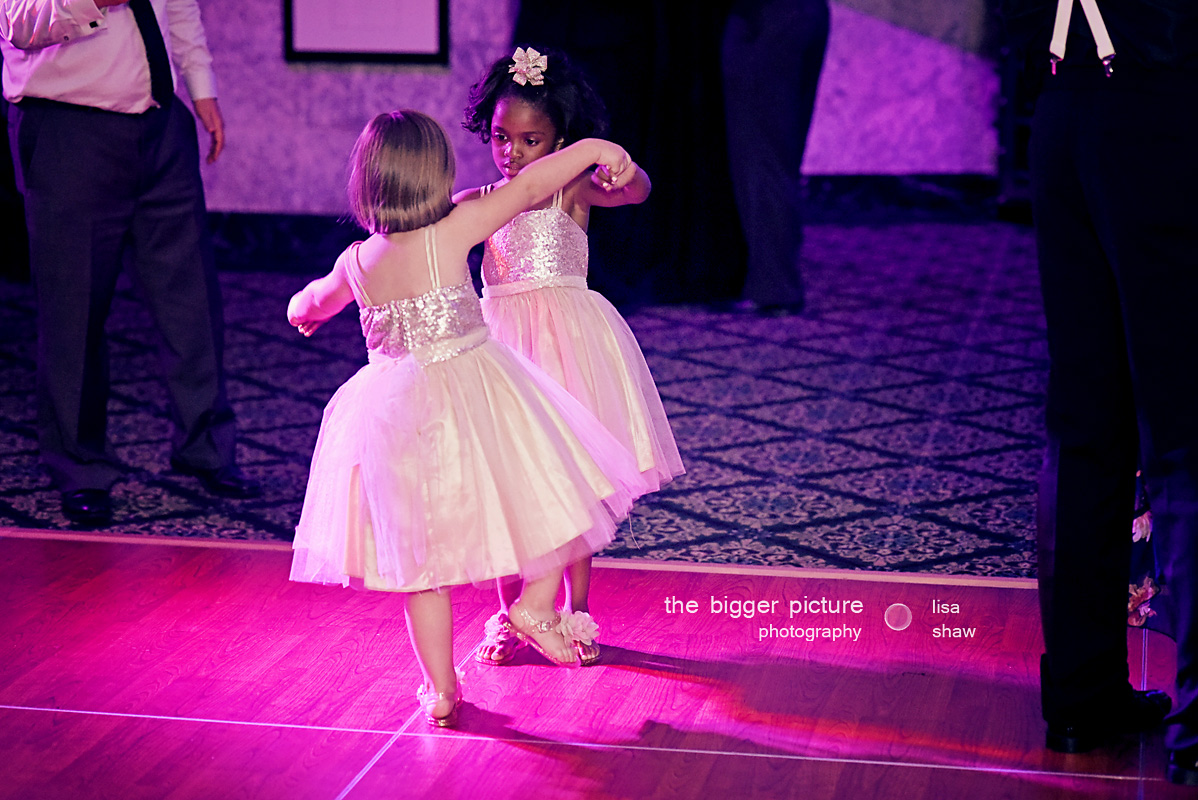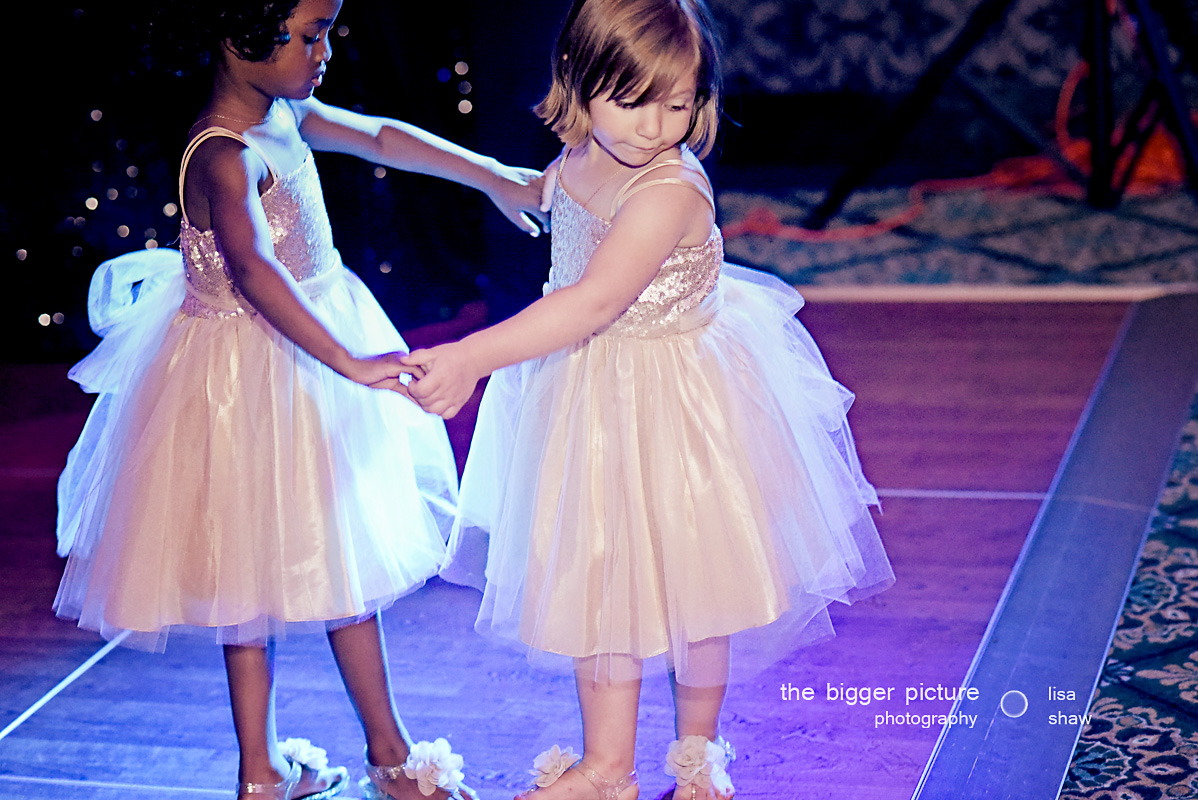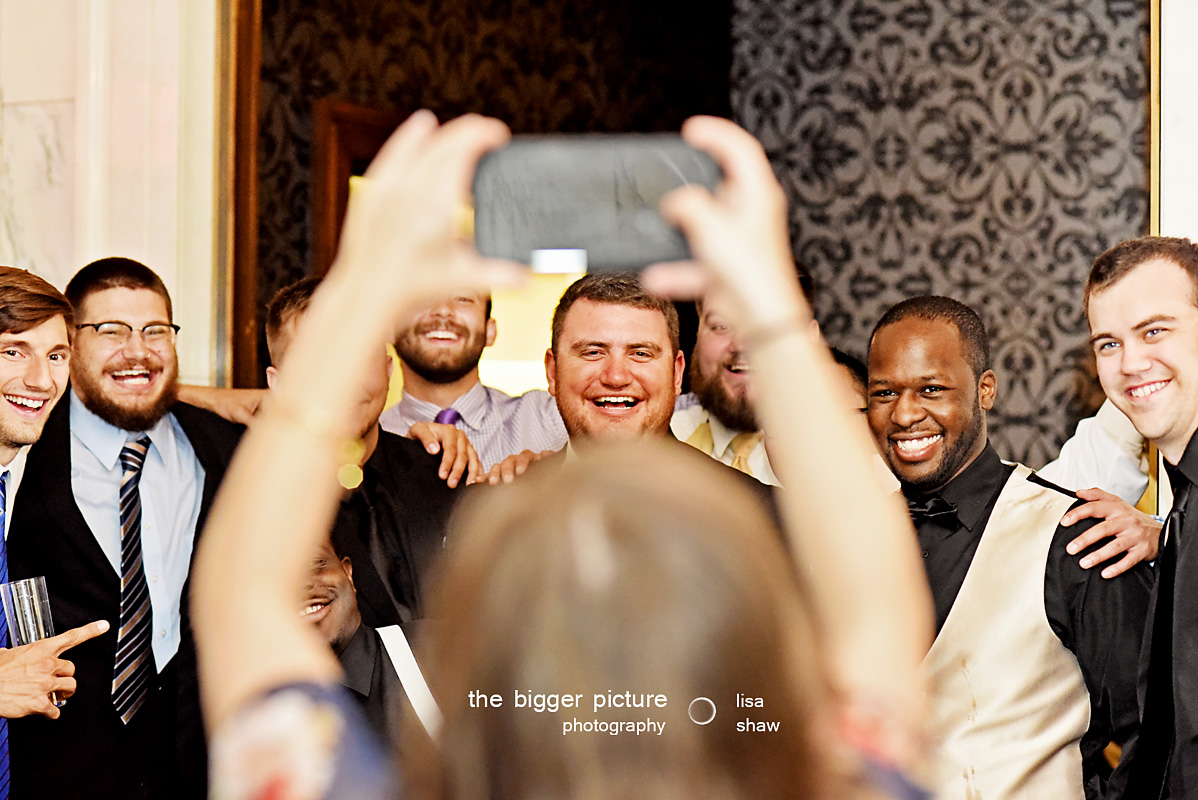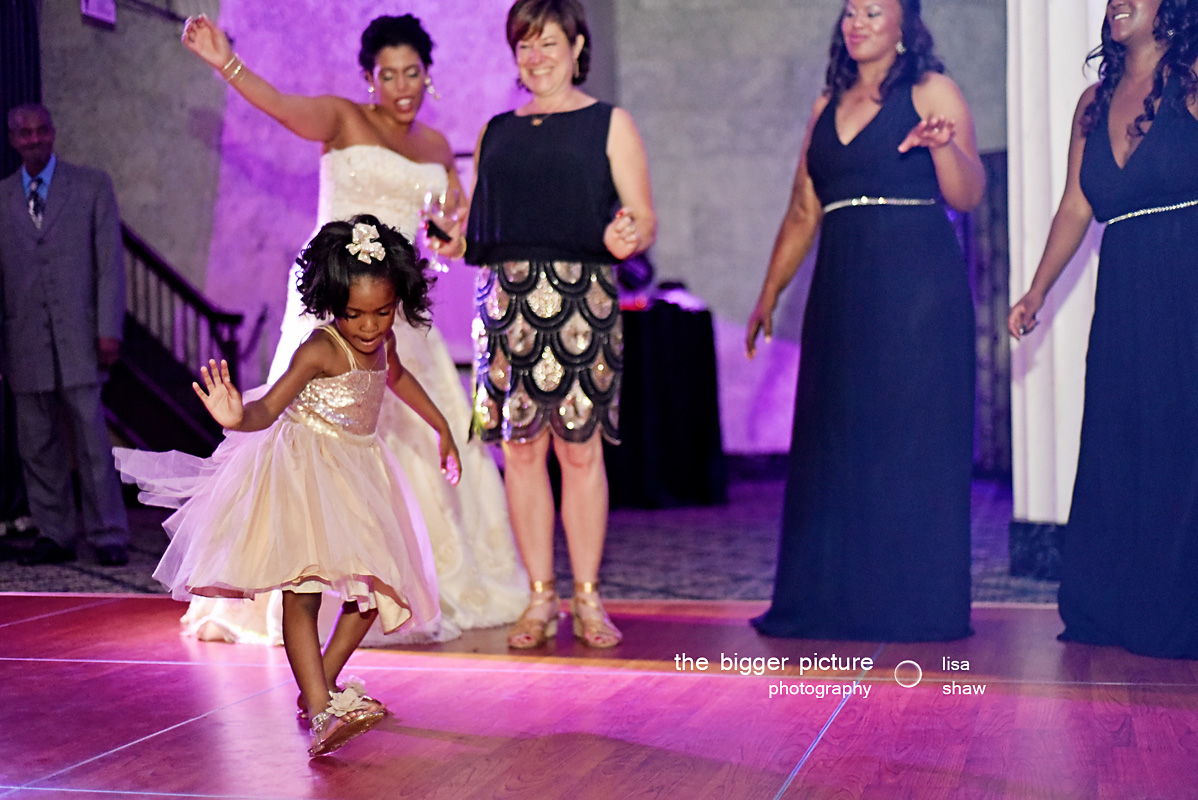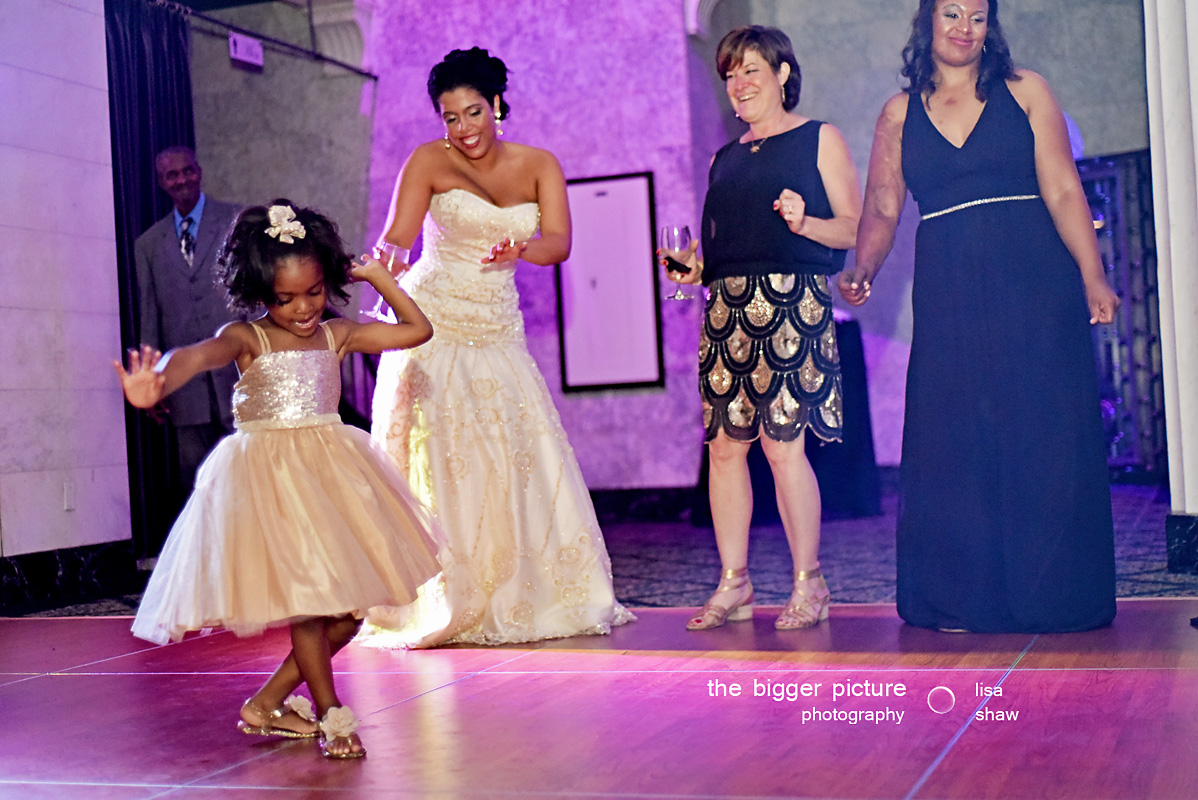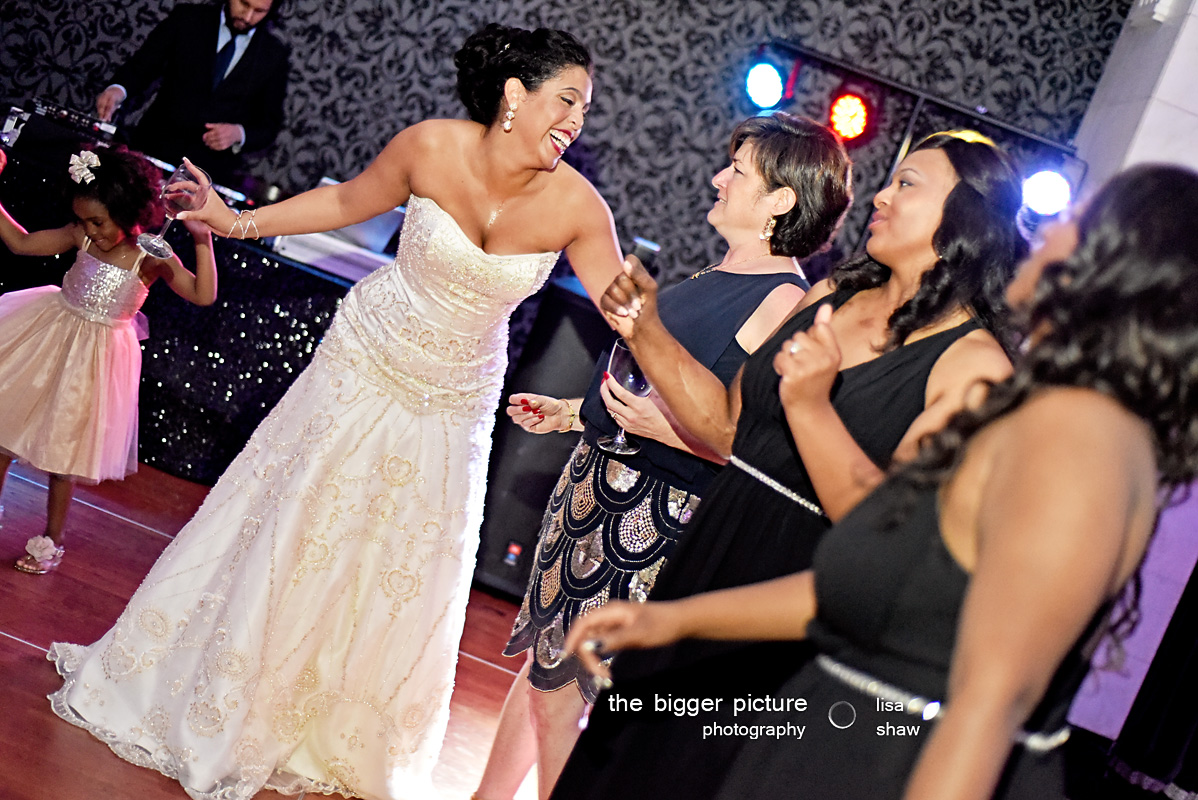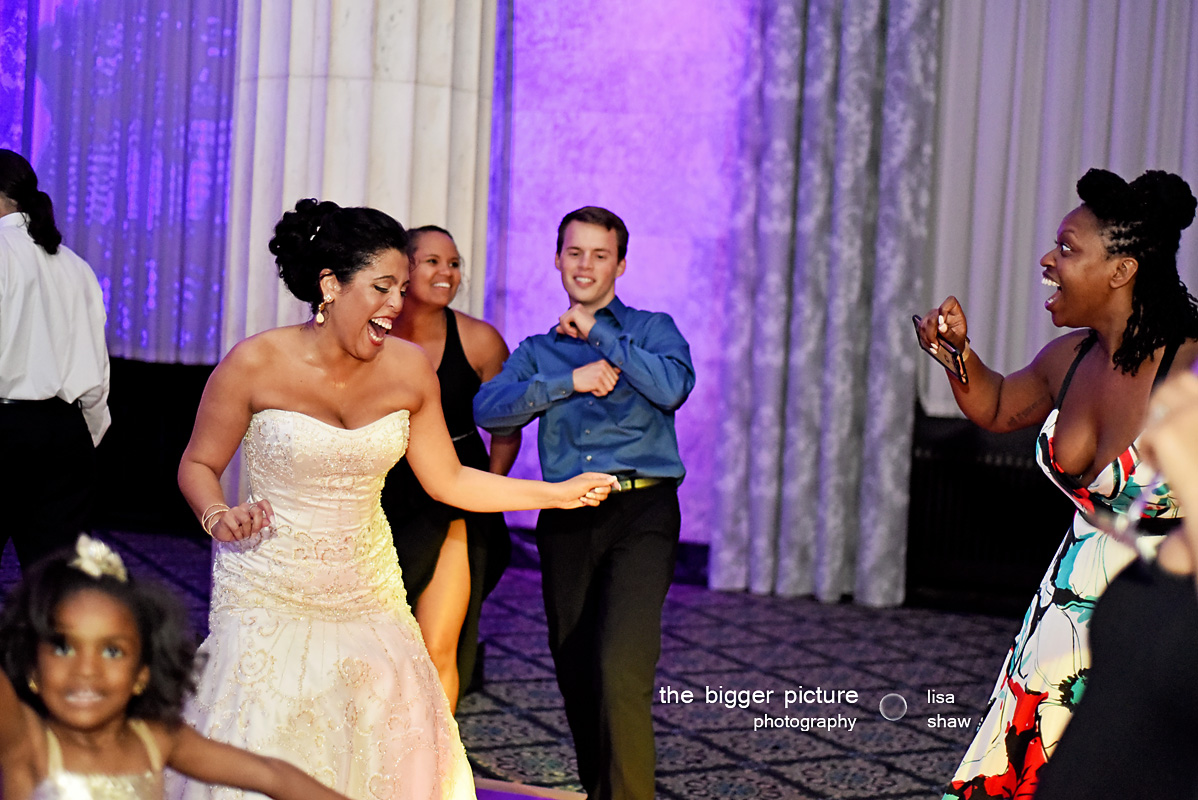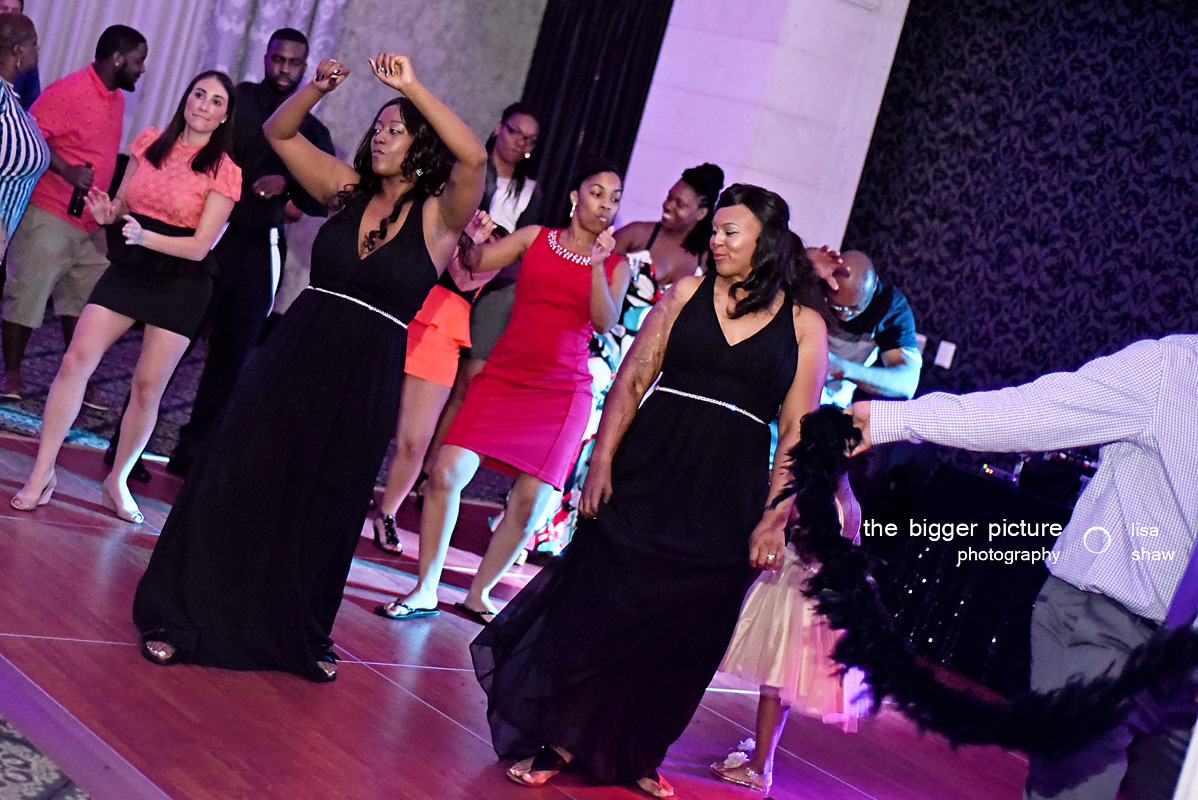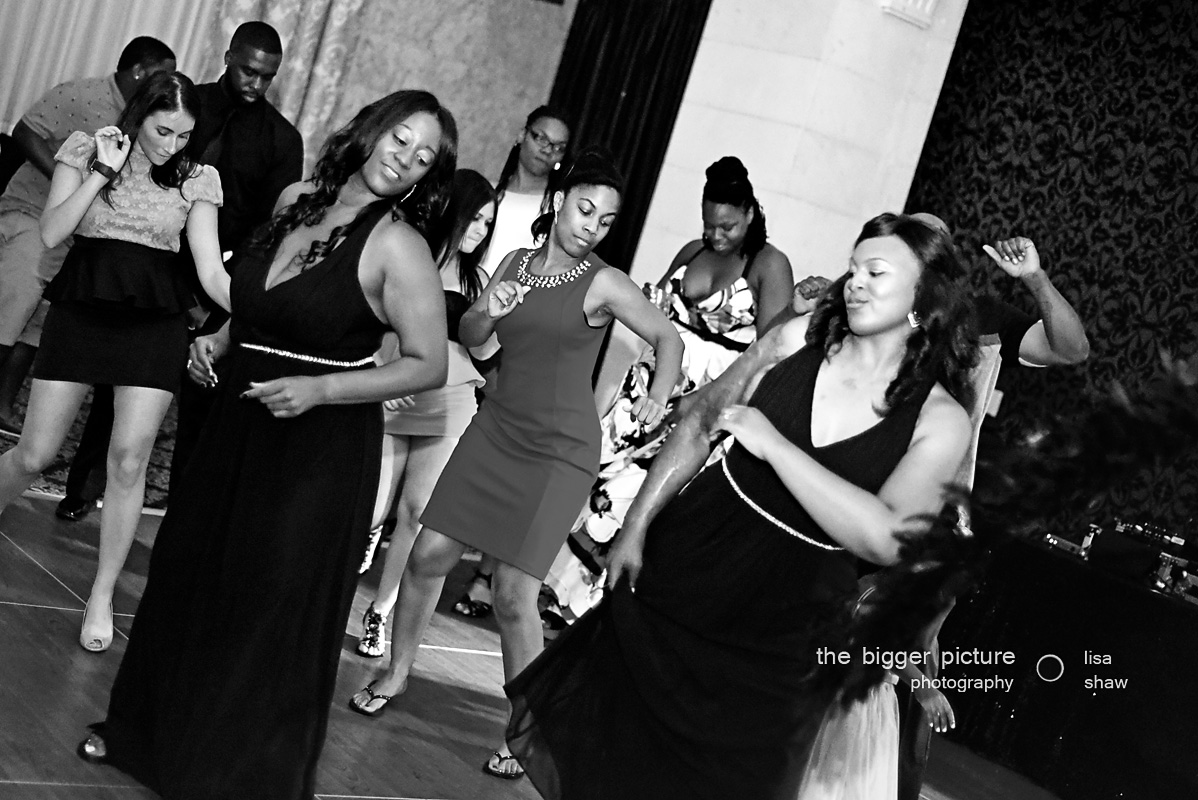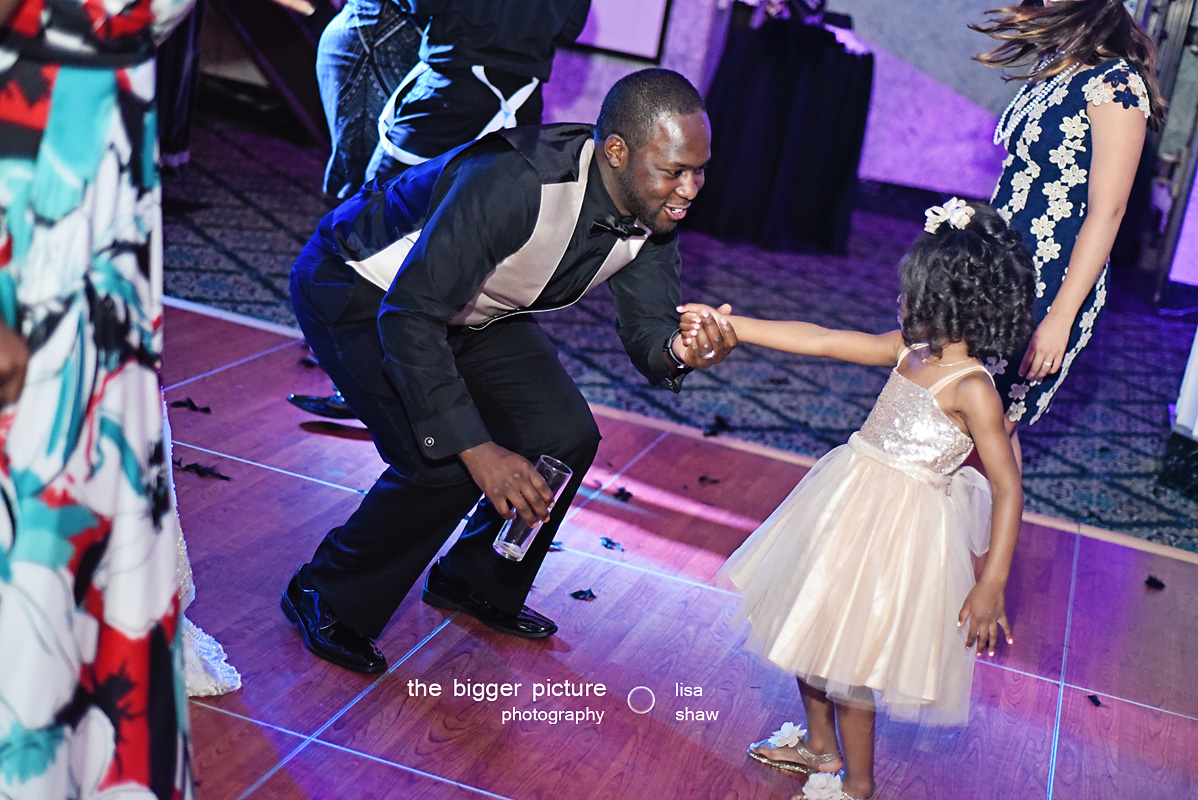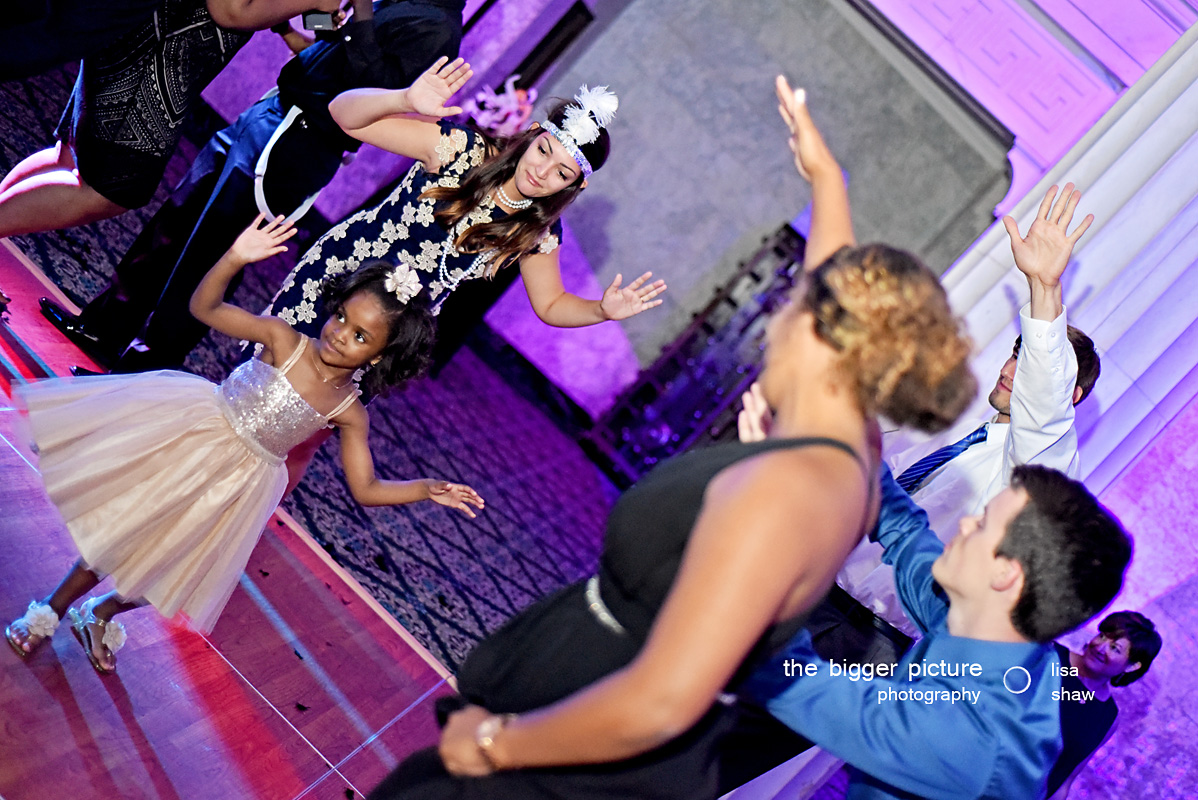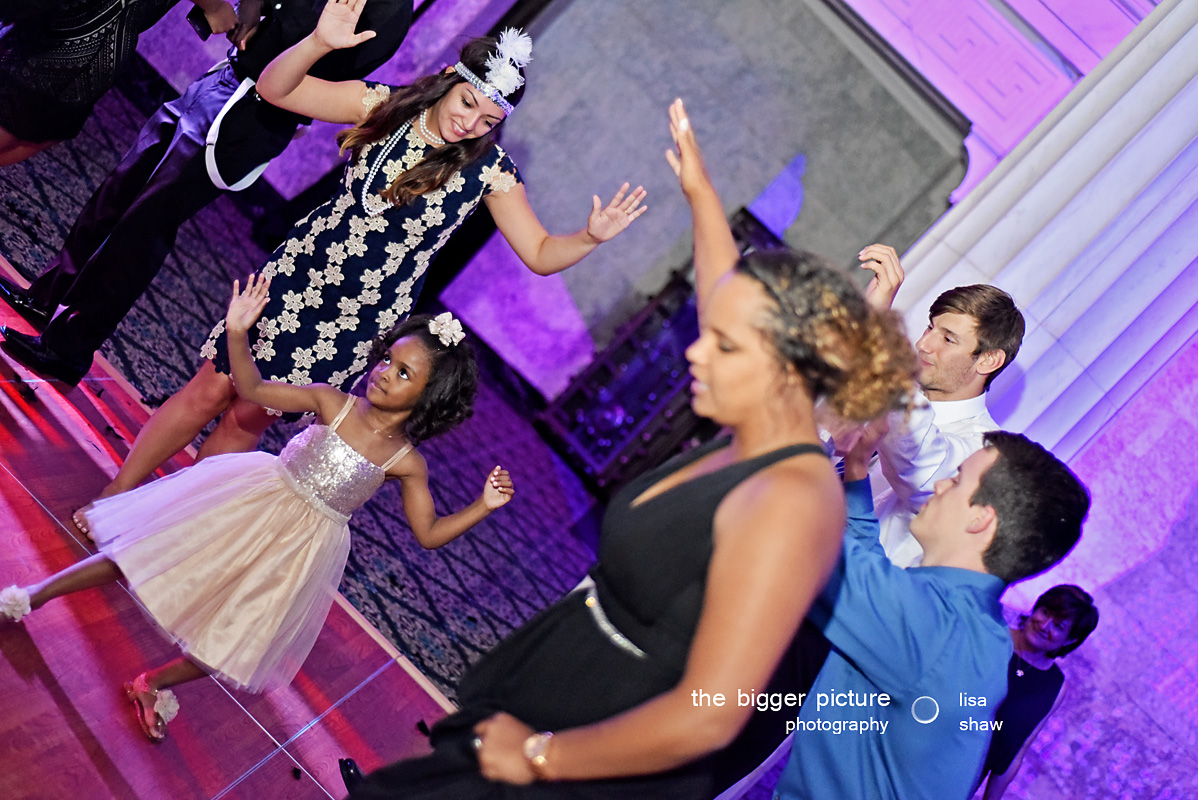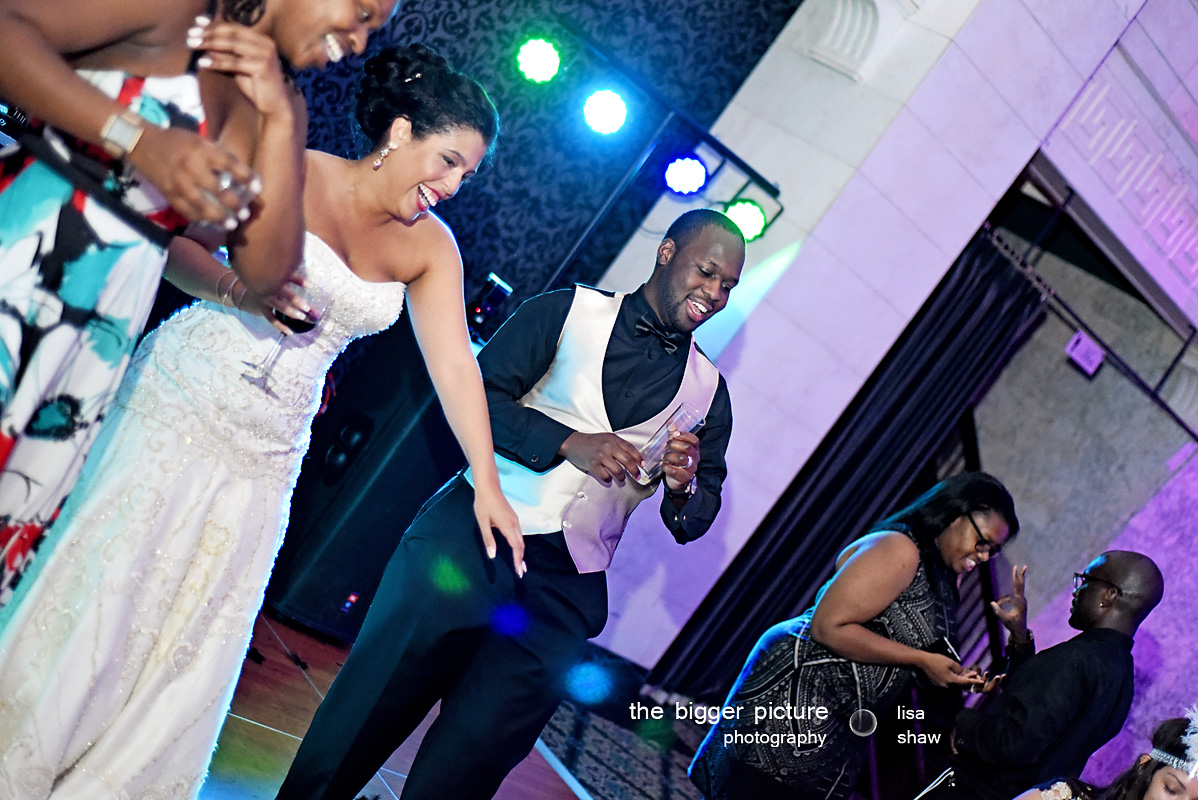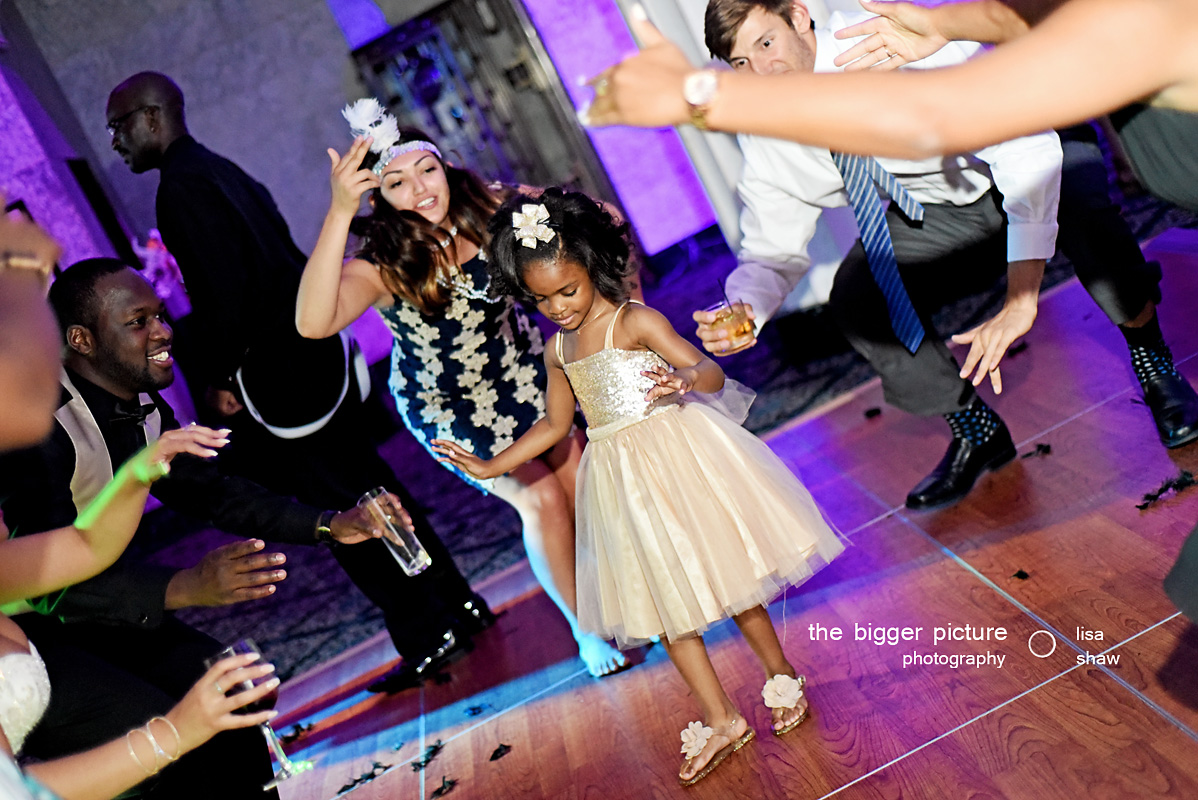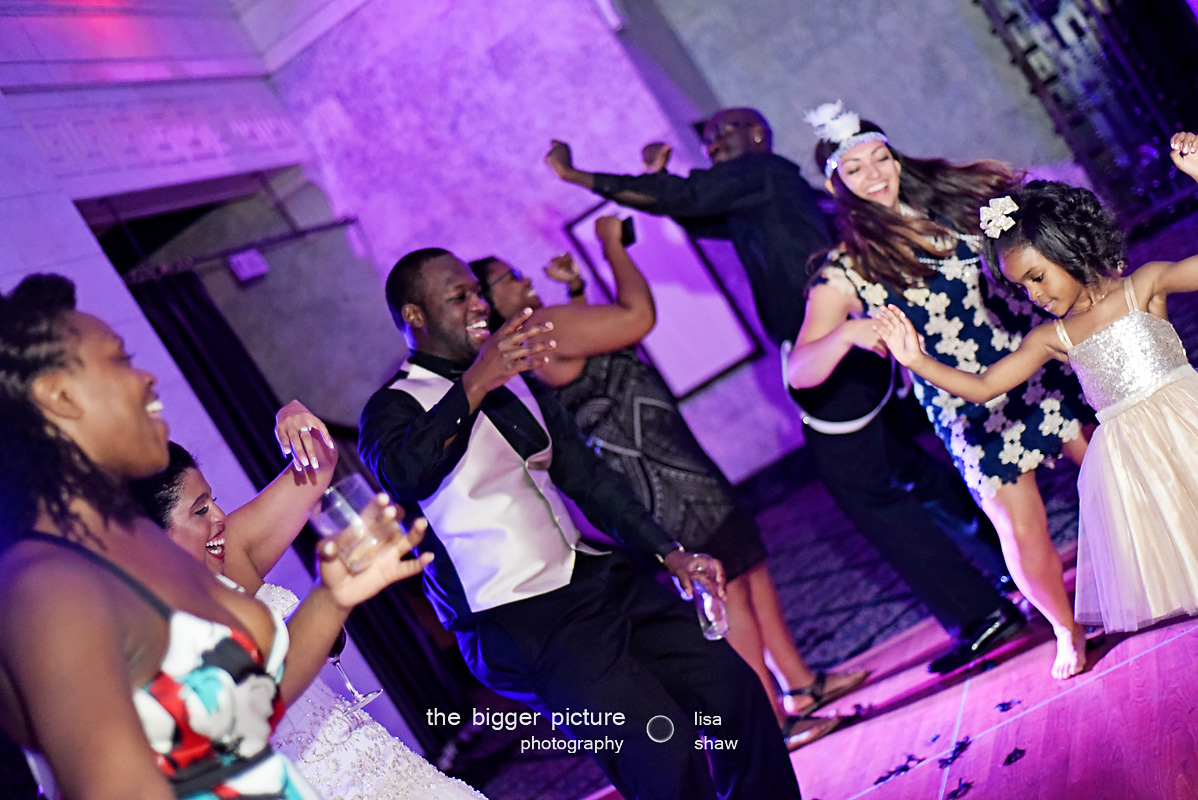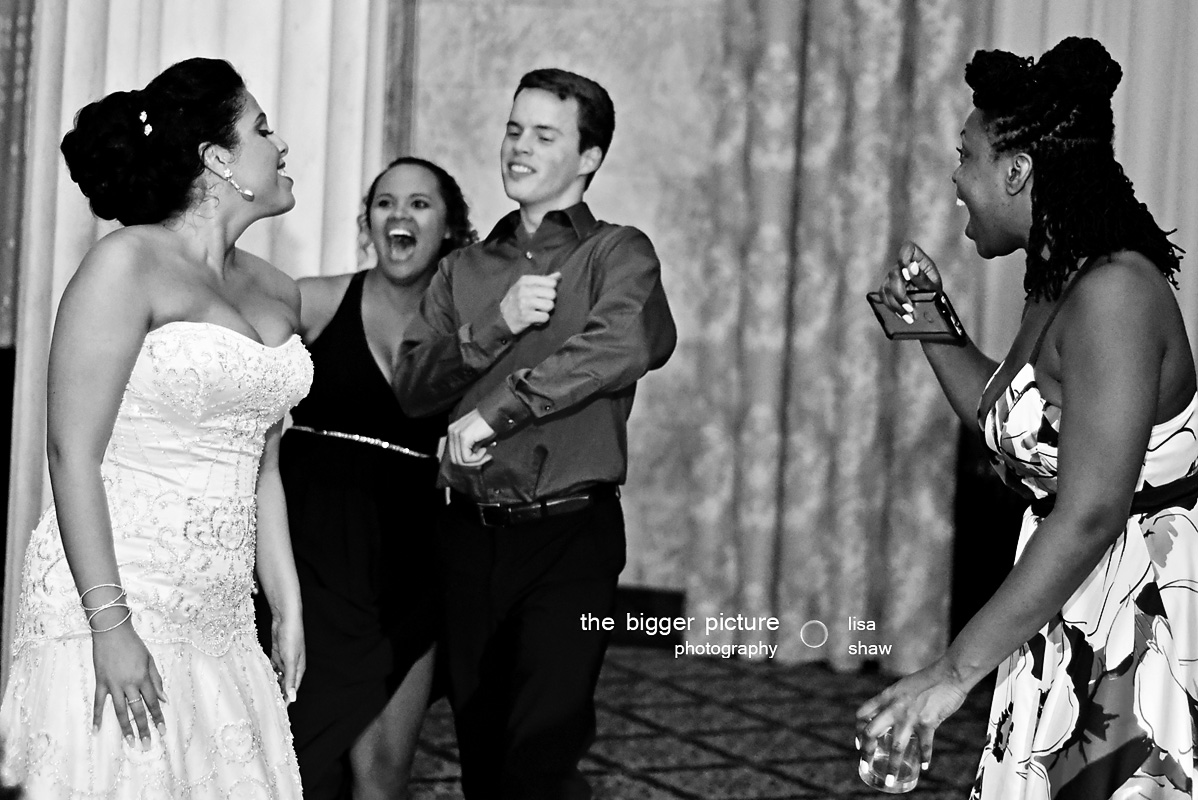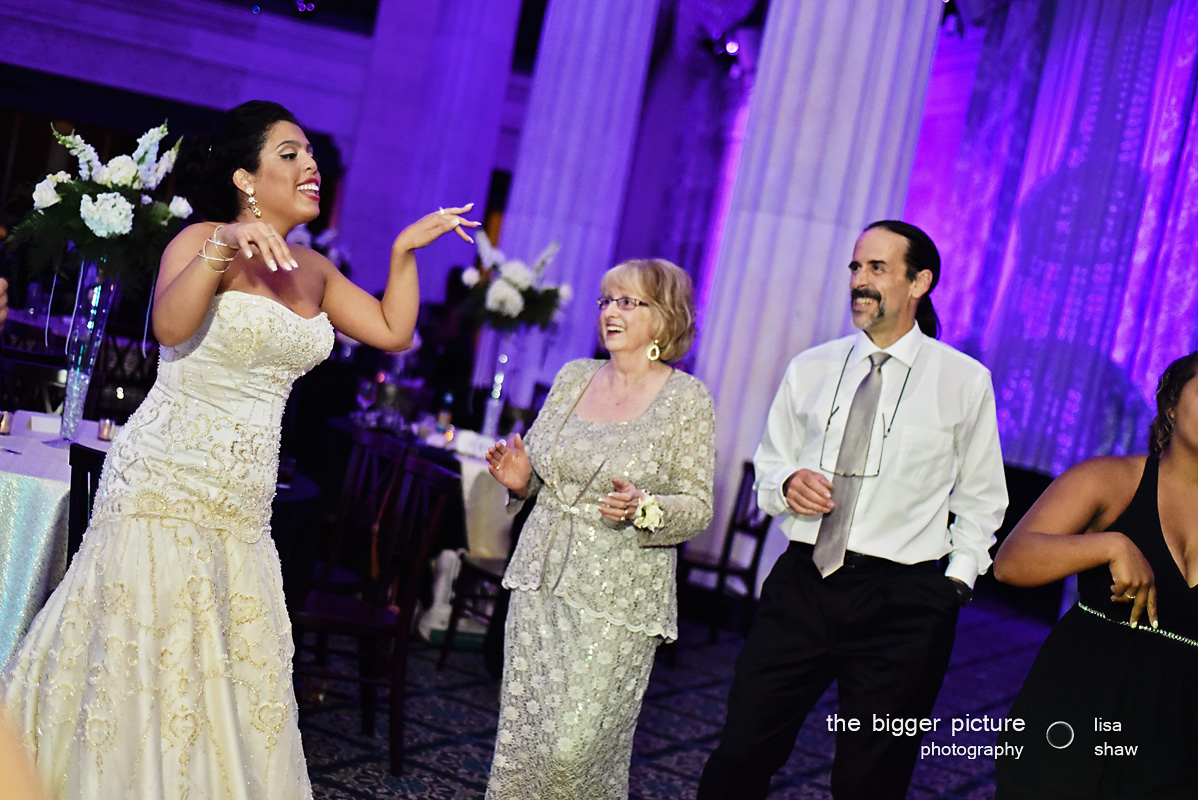 Amway Grand Plaza, Grand Rapids MI
CONGRATULATIONS TO KATHY AND DONNIE!! WHAT A BEAUTIFUL, ELEGANT CELEBRATION OF THEIR STORY, AT THE AMWAY GRAND PLAZA.

THEY MET AT THEIR 1ST CLASS, MONDAY MORNING THEIR FRESHMAN YEAR, AT GRAND VALLEY STATE UNIVERSITY. SEVEN YEARS LATER, DONNIE PROPOSED AT THE FAMILY'S CABIN IN TORCH LAKE. THEY WERE COOKING AND EATING IN THE KITCHEN WHEN DONNIE ASKED KATHY TO GRAB THE CHAMPAGNE OUT OF THE FRIDGE. WHEN SHE TURNED AROUND, HE WAS ON HIS KNEE WITH THE RING. AWWW. I KNOW, RIGHT?!

IN CASE YOU MISSED THEIR FUN ENGAGEMENT SESSION AT THE DEQUINDRE CUT, YOU CAN CHECK IT OUT HERE:
http://lookatthebiggerpicture.com/blog/engagement-session-kathy-and-donnie

THE WEDDING DAY WAS SPECTACULAR. WE STARTED ON THE ROOFTOP FOR THEIR FIRST LOOK, OVERLOOKING THE RIVER AND DOWNTOWN GRAND RAPIDS. SUCH SWEET MOMENTS WITH THIS SWEET COUPLE. THROUGH THE CEREMONY AND THE REST OF THE DAY, YOU COULD FEEL THE LOVE COMING FROM FRIENDS AND FAMILY FOR THESE TWO. JUST GENUINE, WARM AND LOVING PEOPLE ALL AROUND.

KATHY CHOSE TO HONOR HER VIETNAMESE HERITAGE THROUGH HER OUTFIT AT THE RECEPTION AND THE TEA CEREMONY BEFORE THE WEDDING.
ONE OF MY FAVORITE THINGS ON THIS DAY... CATCHING HER DAD NUMEROUS TIMES LOOKING AT HER WITH SUCH CHERISHED LOVE.
ANOTHER FAVORITE WAS DONNIE FIDGETING WITH HIS HANDS THE WHOLE CEREMONY. IT WAS REALLY CUTE.

BEST WISHES TO YOU BOTH ON THE NEW ADVENTURES! THANK YOU SO MUCH FOR CHOOSING ME TO TELL YOUR STORY. ENJOY YOUR PREVIEW: