Grand Rapids wedding, Amway Grand Plaza, Fountain Street Church, Ballroom at McKay Tower. Candid, natural, documentary, photojournalist.
Read More
Amway Grand Plaza, Grand Rapids MI
CONGRATULATIONS TO KATHY AND DONNIE!! WHAT A BEAUTIFUL, ELEGANT CELEBRATION OF THEIR STORY, AT THE AMWAY GRAND PLAZA.

THEY MET AT THEIR 1ST CLASS, MONDAY MORNING THEIR FRESHMAN YEAR, AT GRAND VALLEY STATE UNIVERSITY. SEVEN YEARS LATER, DONNIE PROPOSED AT THE FAMILY'S CABIN IN TORCH LAKE. THEY WERE COOKING AND EATING IN THE KITCHEN WHEN DONNIE ASKED KATHY TO GRAB THE CHAMPAGNE OUT OF THE FRIDGE. WHEN SHE TURNED AROUND, HE WAS ON HIS KNEE WITH THE RING. AWWW. I KNOW, RIGHT?!

IN CASE YOU MISSED THEIR FUN ENGAGEMENT SESSION AT THE DEQUINDRE CUT, YOU CAN CHECK IT OUT HERE:
http://lookatthebiggerpicture.com/blog/engagement-session-kathy-and-donnie

THE WEDDING DAY WAS SPECTACULAR. WE STARTED ON THE ROOFTOP FOR THEIR FIRST LOOK, OVERLOOKING THE RIVER AND DOWNTOWN GRAND RAPIDS. SUCH SWEET MOMENTS WITH THIS SWEET COUPLE. THROUGH THE CEREMONY AND THE REST OF THE DAY, YOU COULD FEEL THE LOVE COMING FROM FRIENDS AND FAMILY FOR THESE TWO. JUST GENUINE, WARM AND LOVING PEOPLE ALL AROUND.

KATHY CHOSE TO HONOR HER VIETNAMESE HERITAGE THROUGH HER OUTFIT AT THE RECEPTION AND THE TEA CEREMONY BEFORE THE WEDDING.
ONE OF MY FAVORITE THINGS ON THIS DAY... CATCHING HER DAD NUMEROUS TIMES LOOKING AT HER WITH SUCH CHERISHED LOVE.
ANOTHER FAVORITE WAS DONNIE FIDGETING WITH HIS HANDS THE WHOLE CEREMONY. IT WAS REALLY CUTE.

BEST WISHES TO YOU BOTH ON THE NEW ADVENTURES! THANK YOU SO MUCH FOR CHOOSING ME TO TELL YOUR STORY. ENJOY YOUR PREVIEW: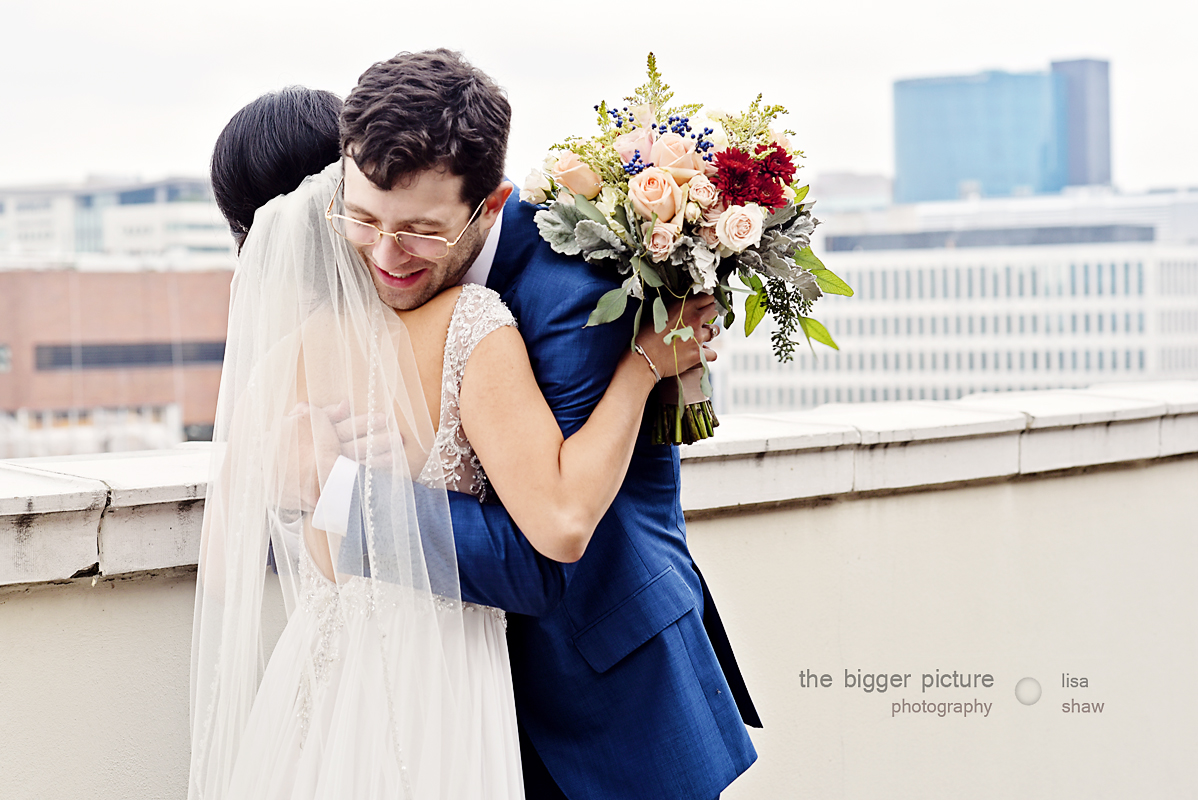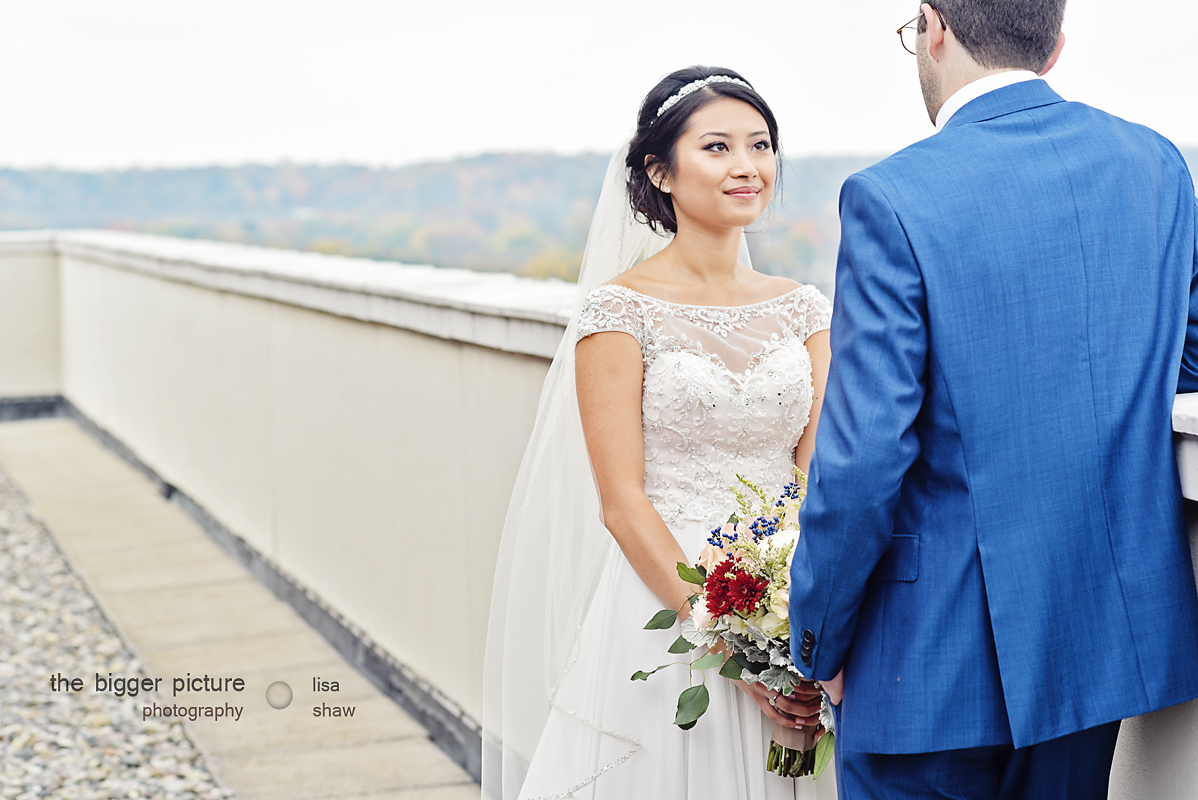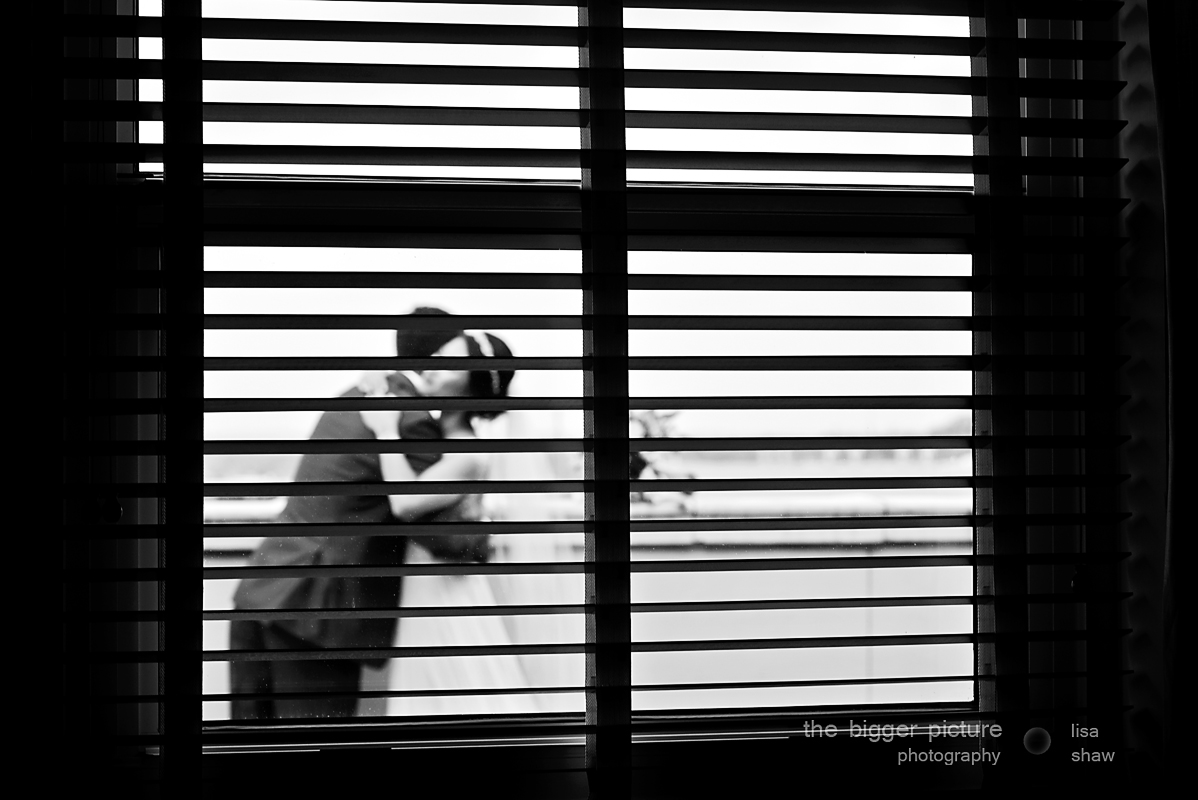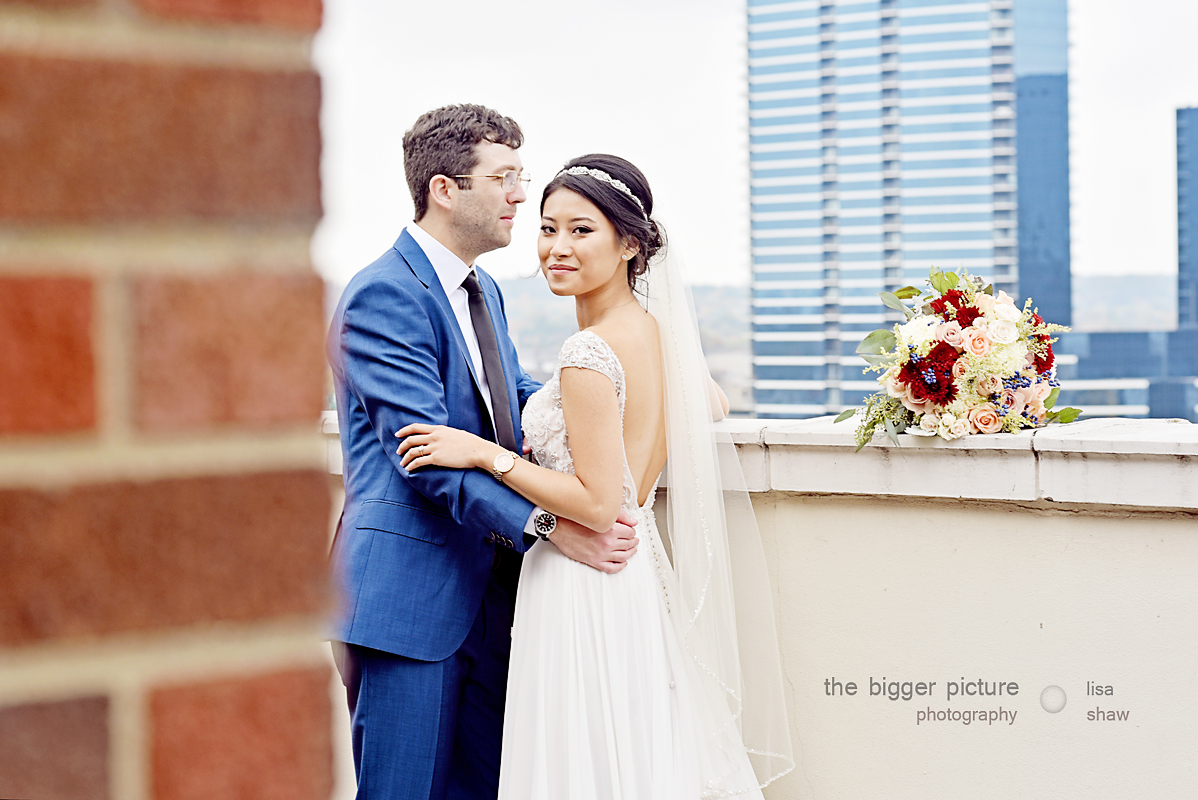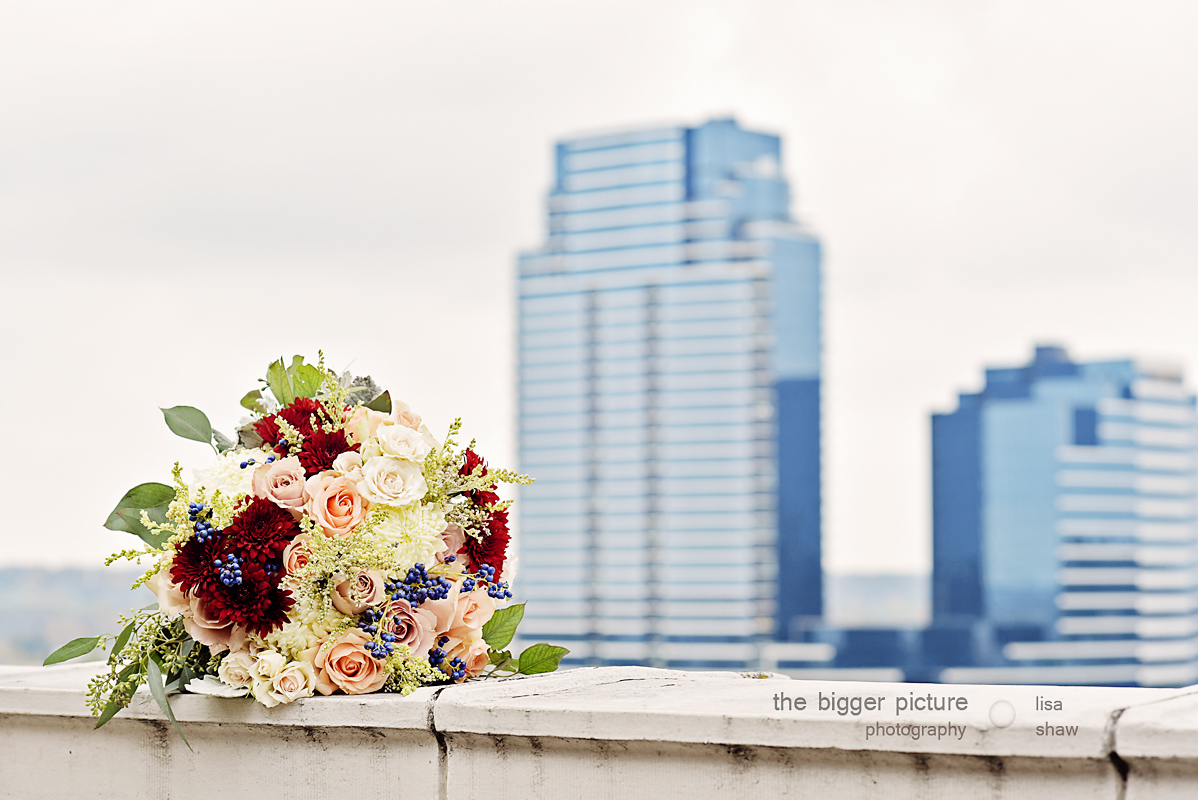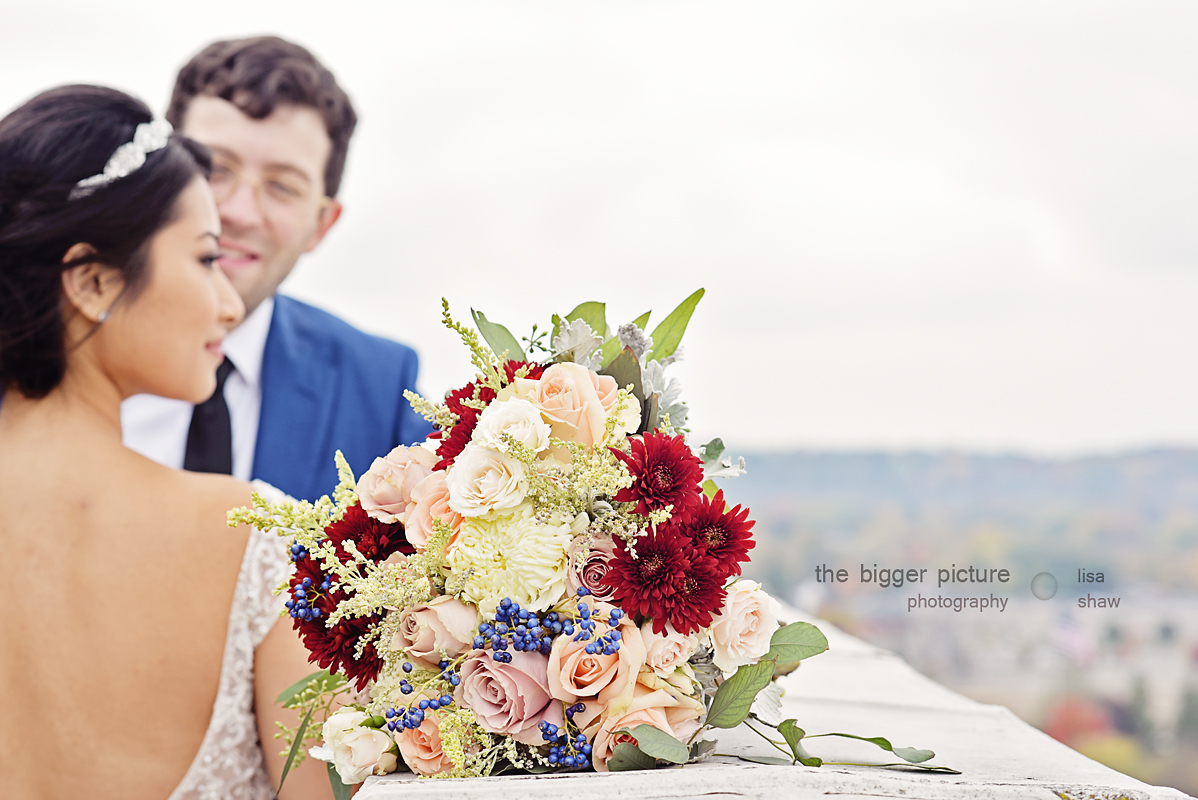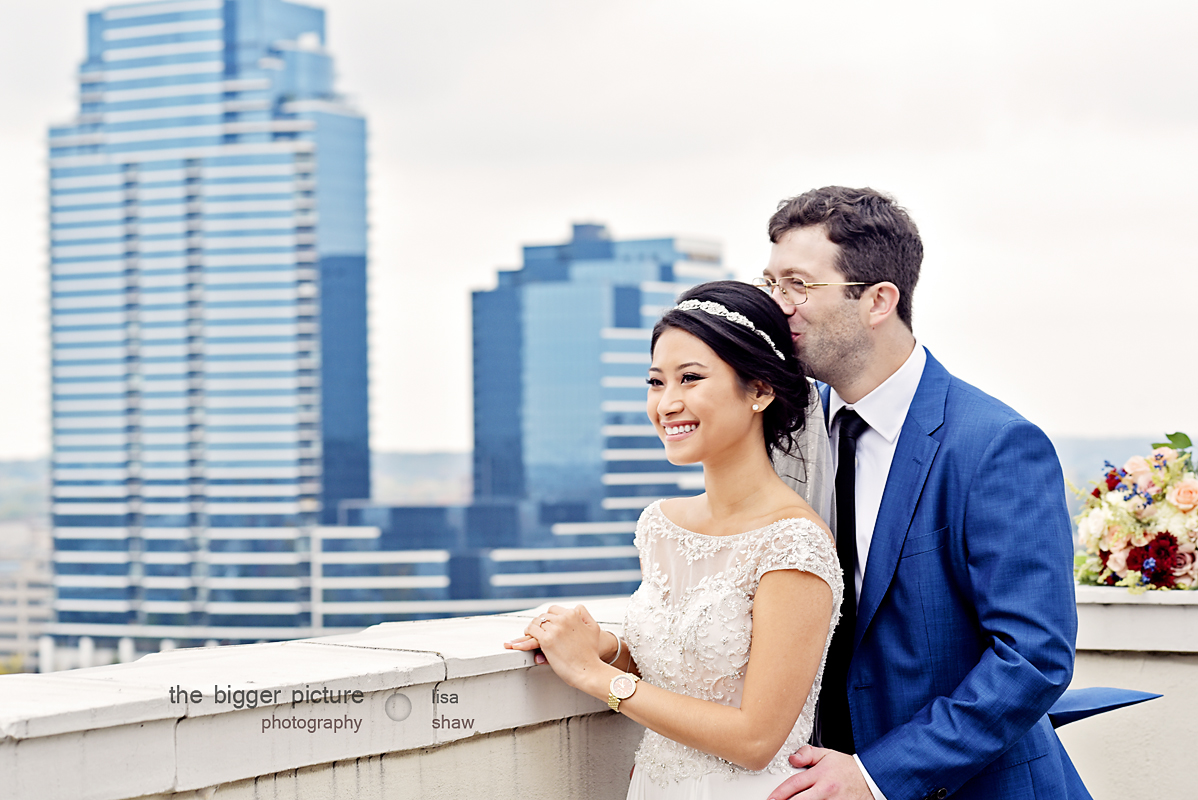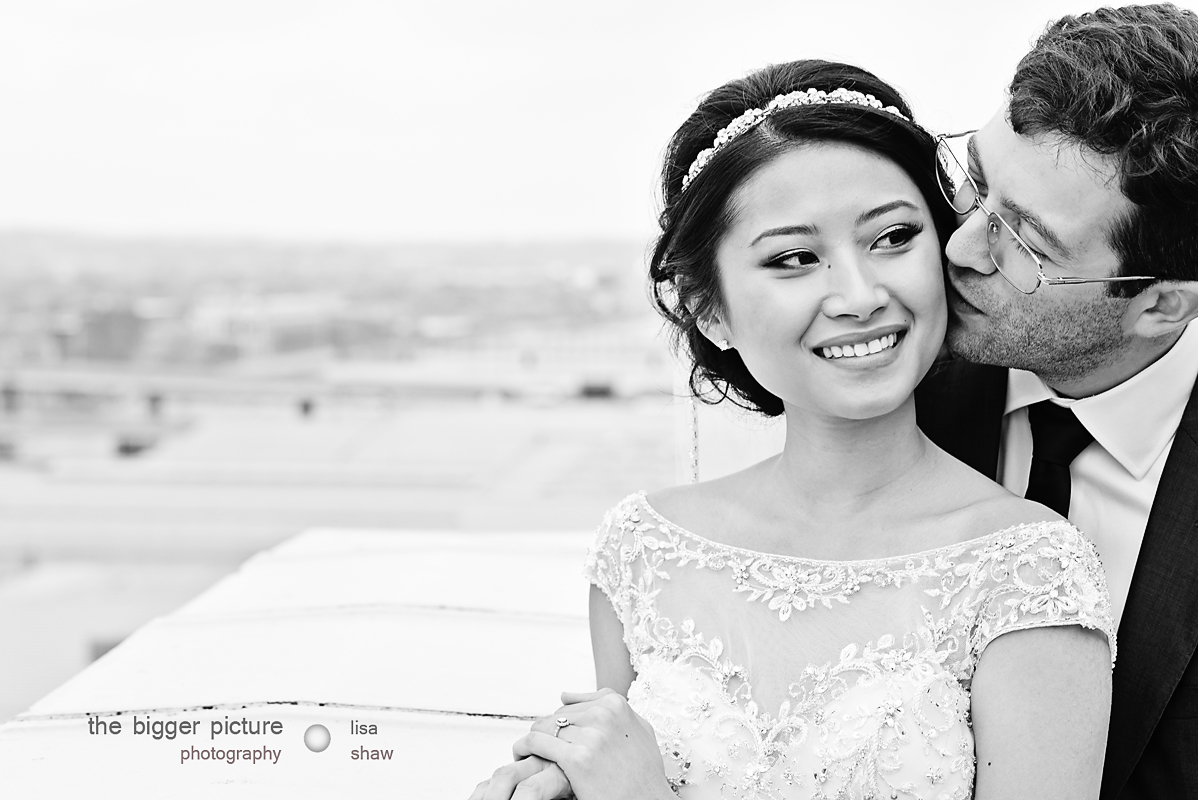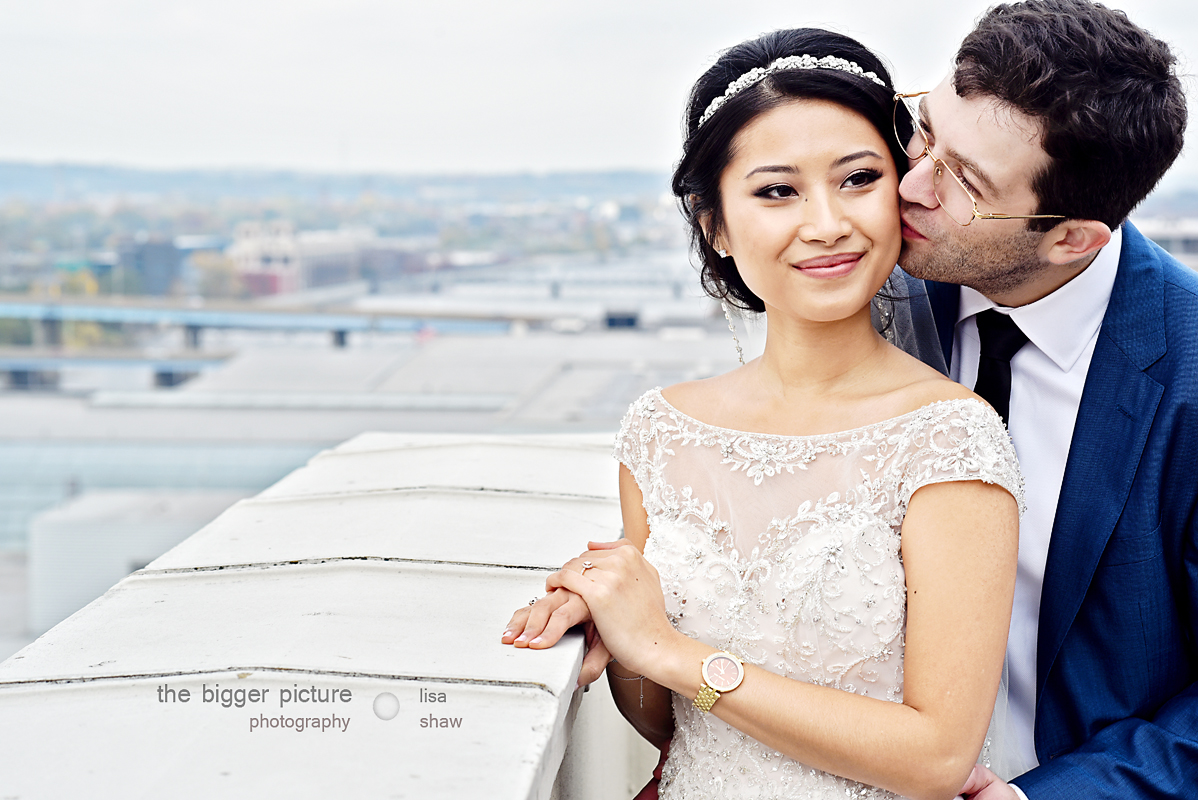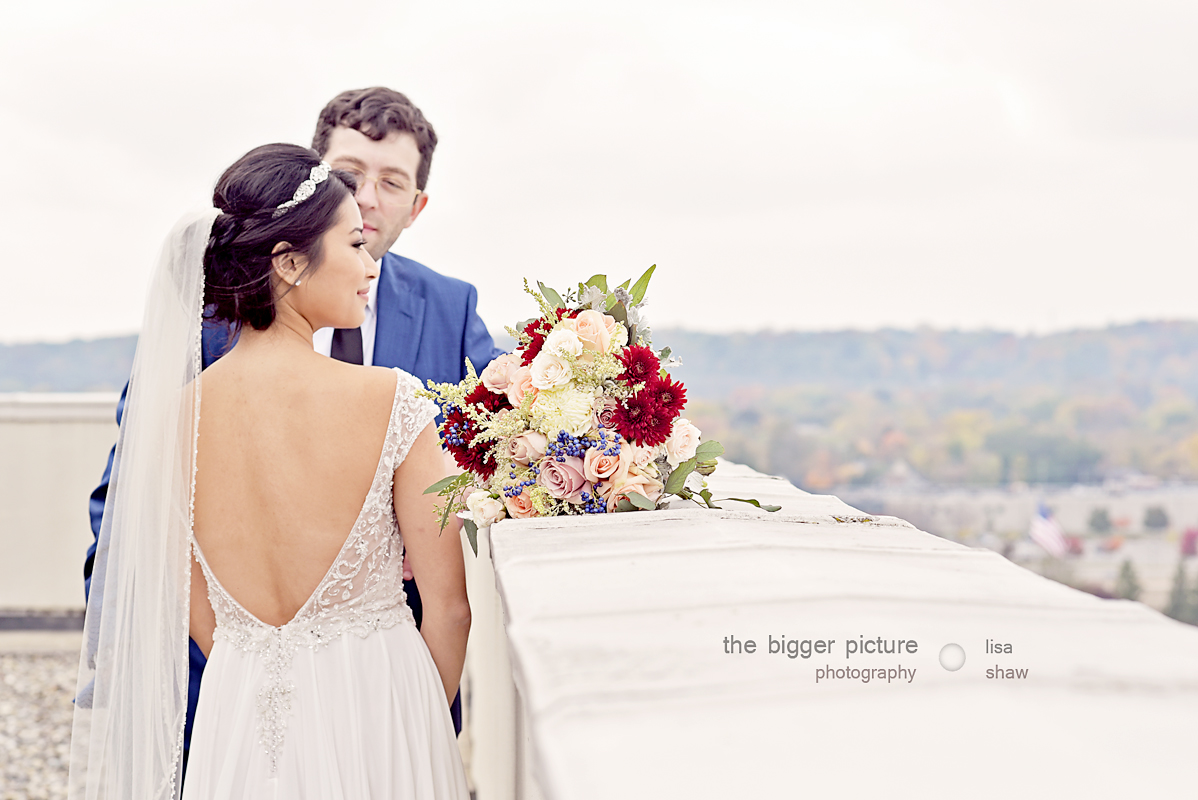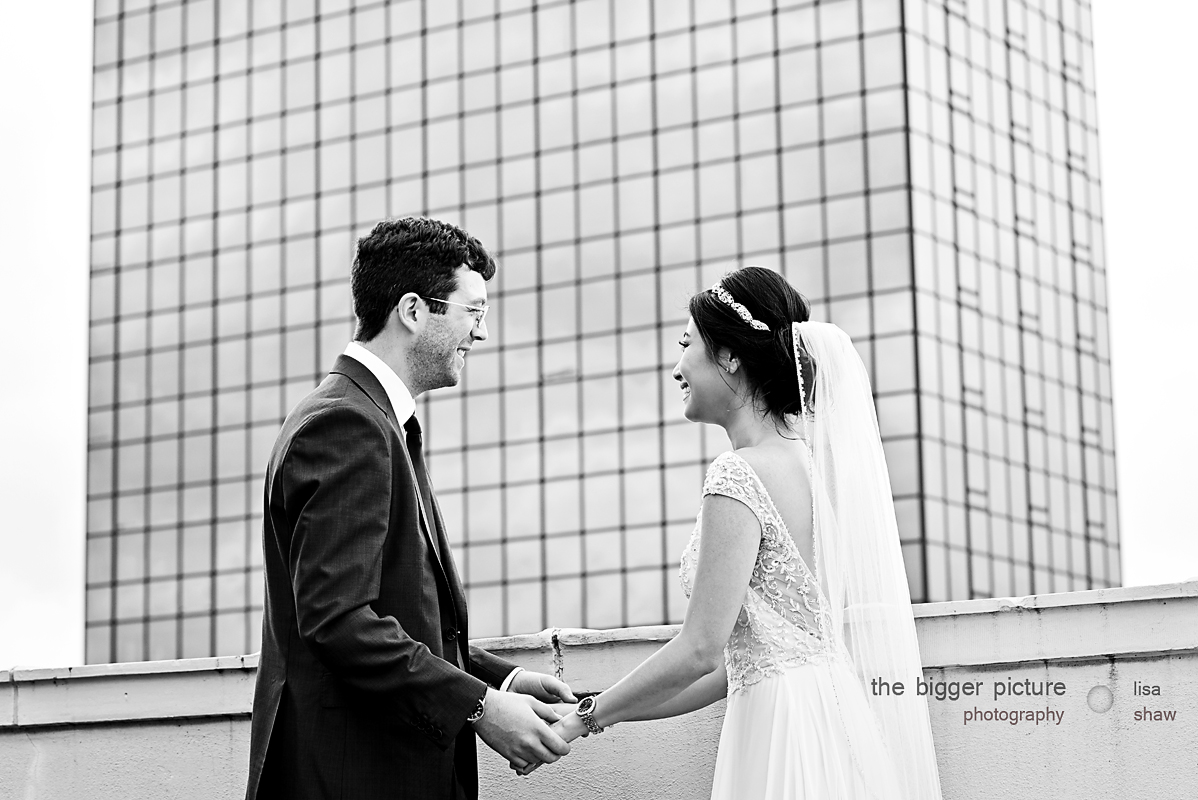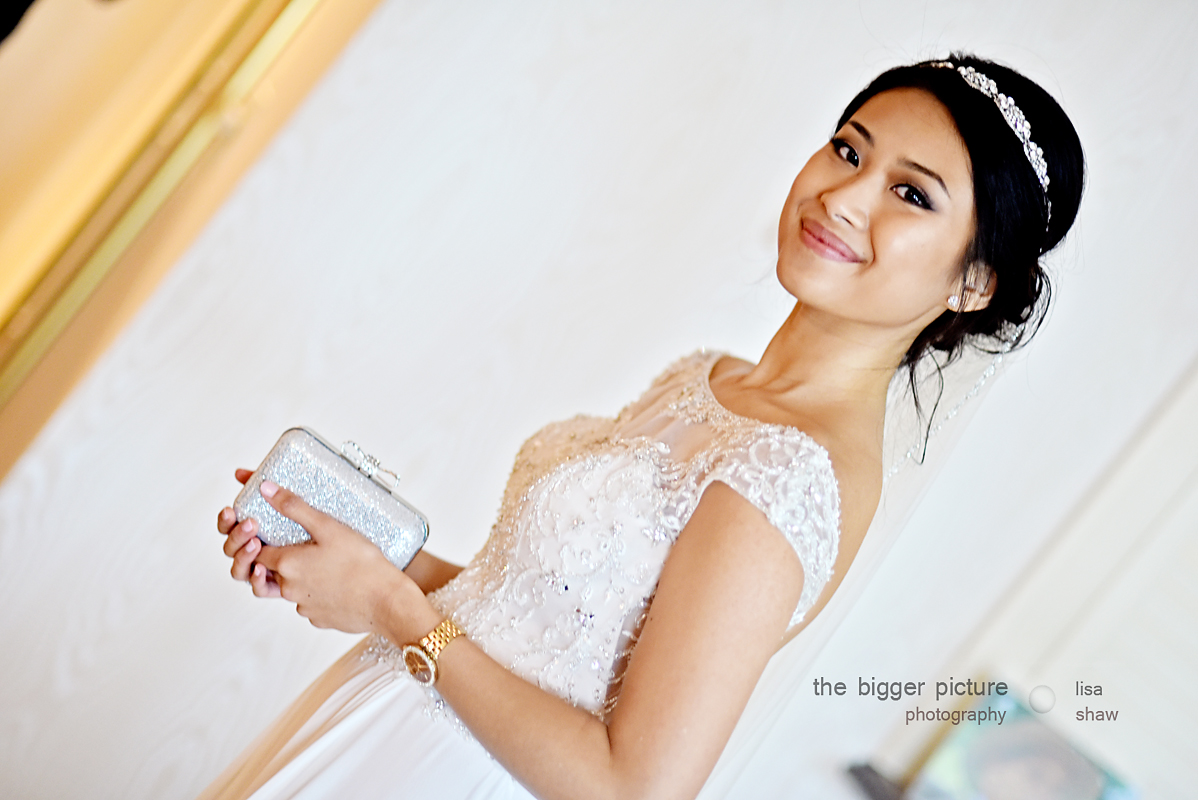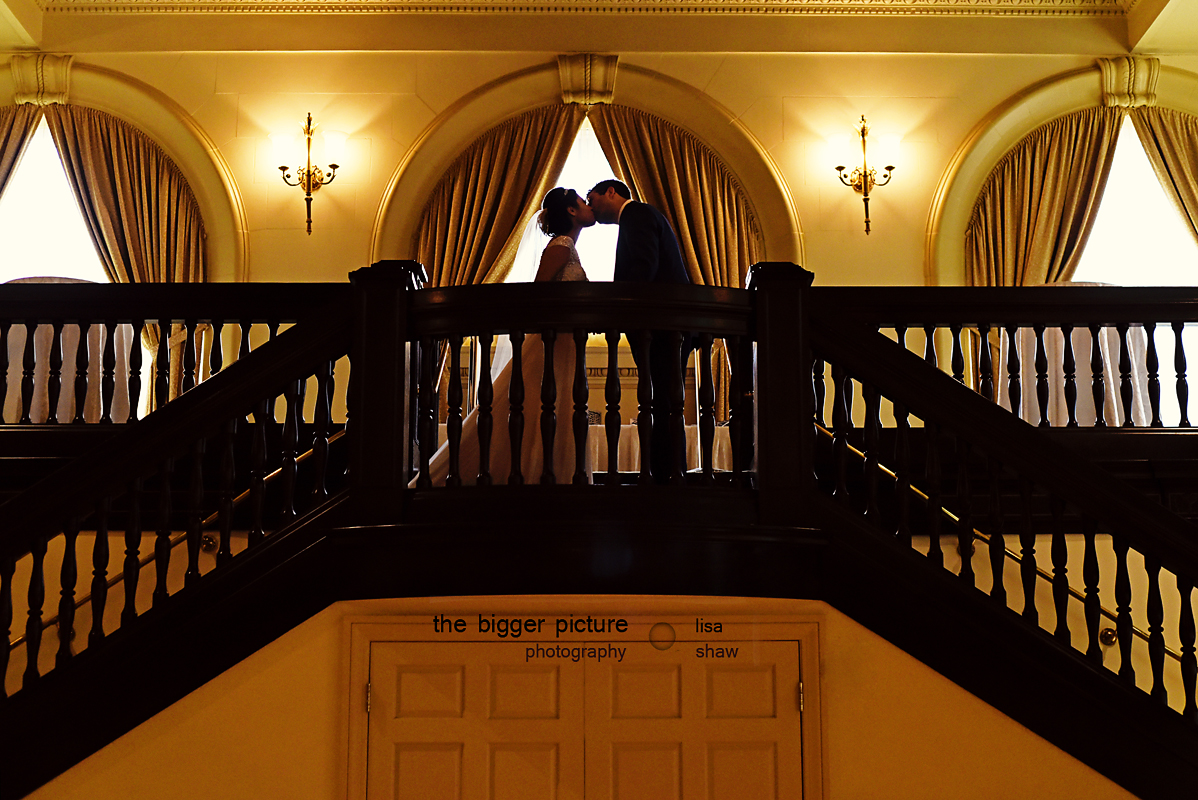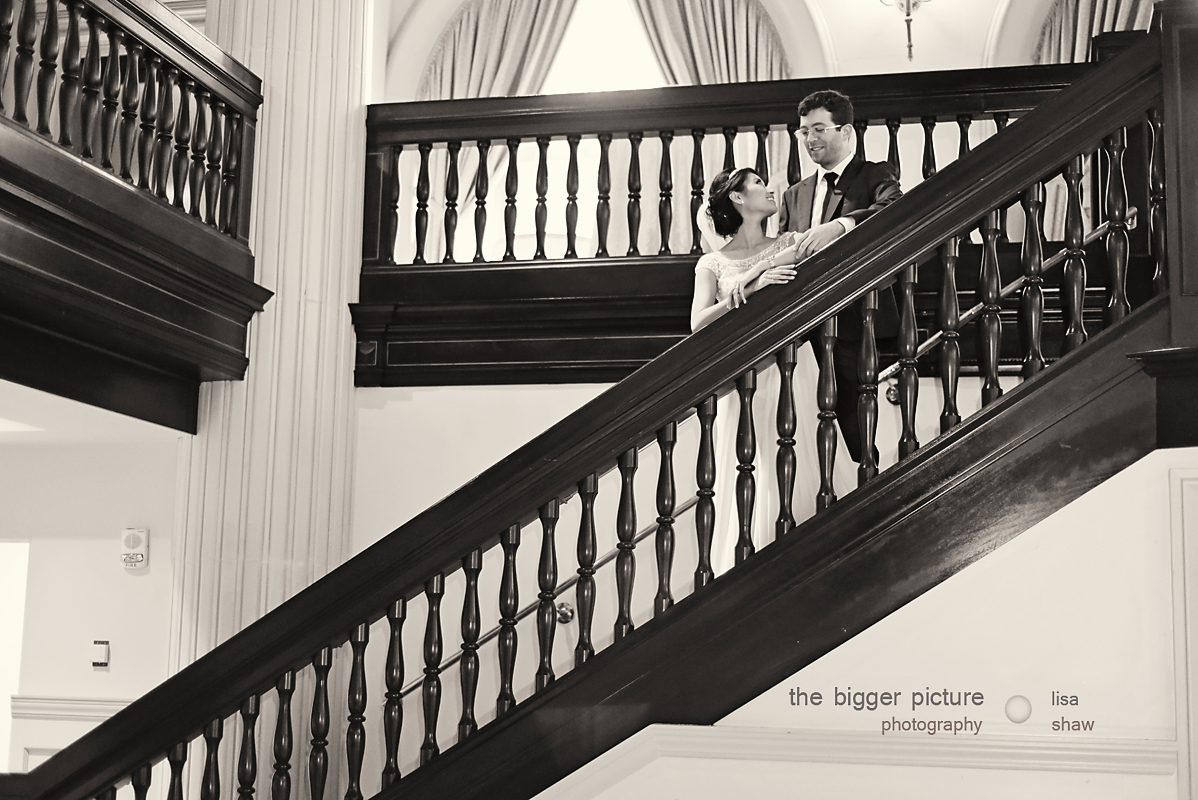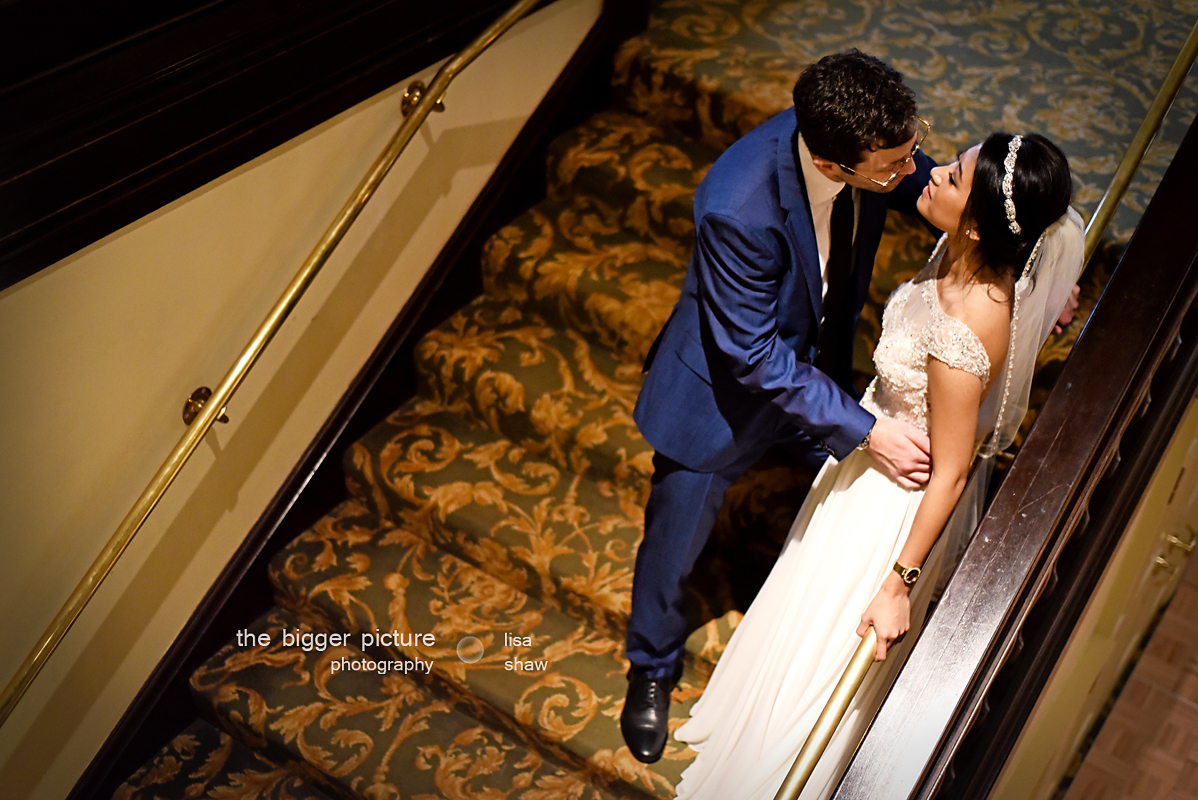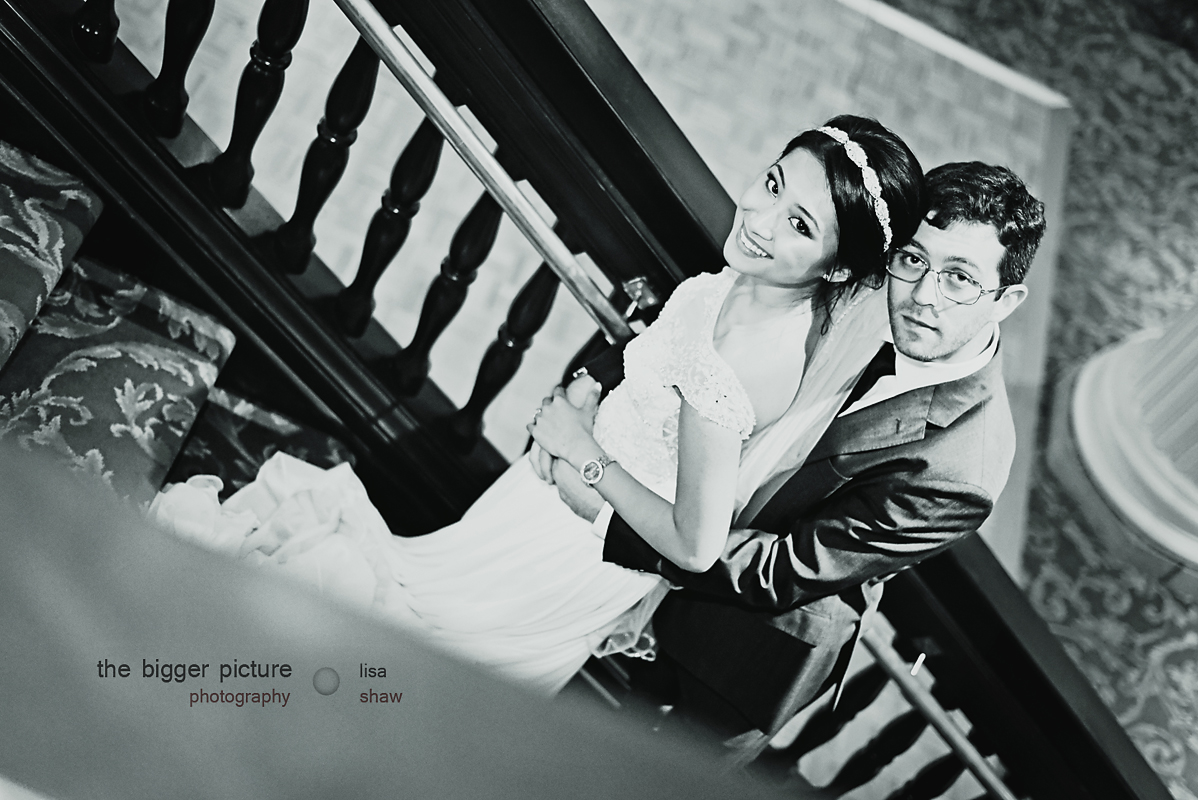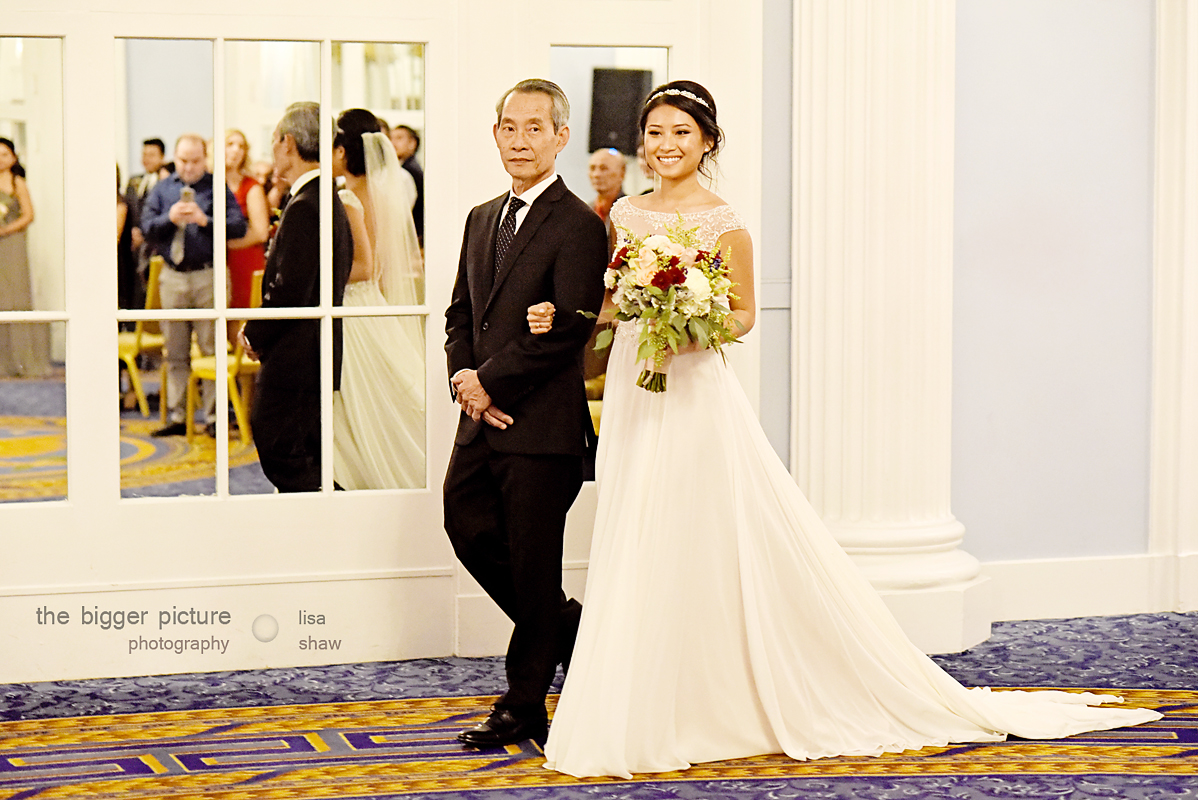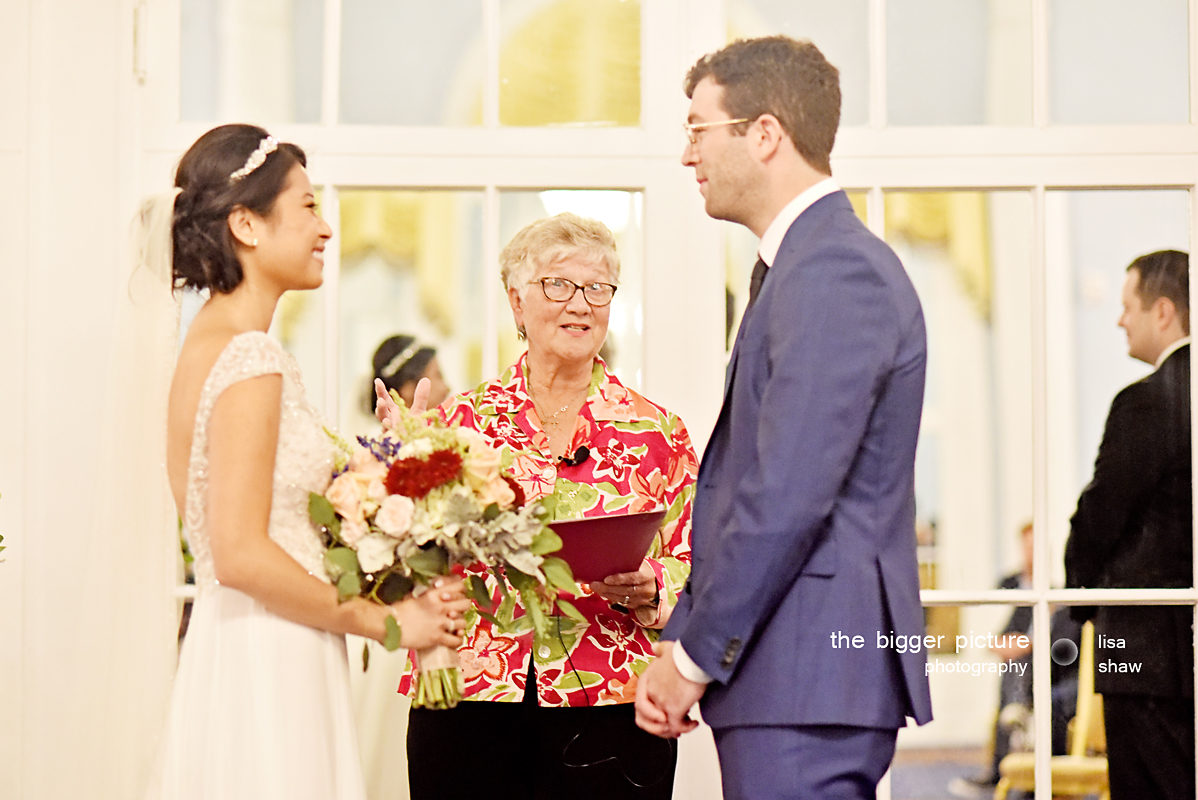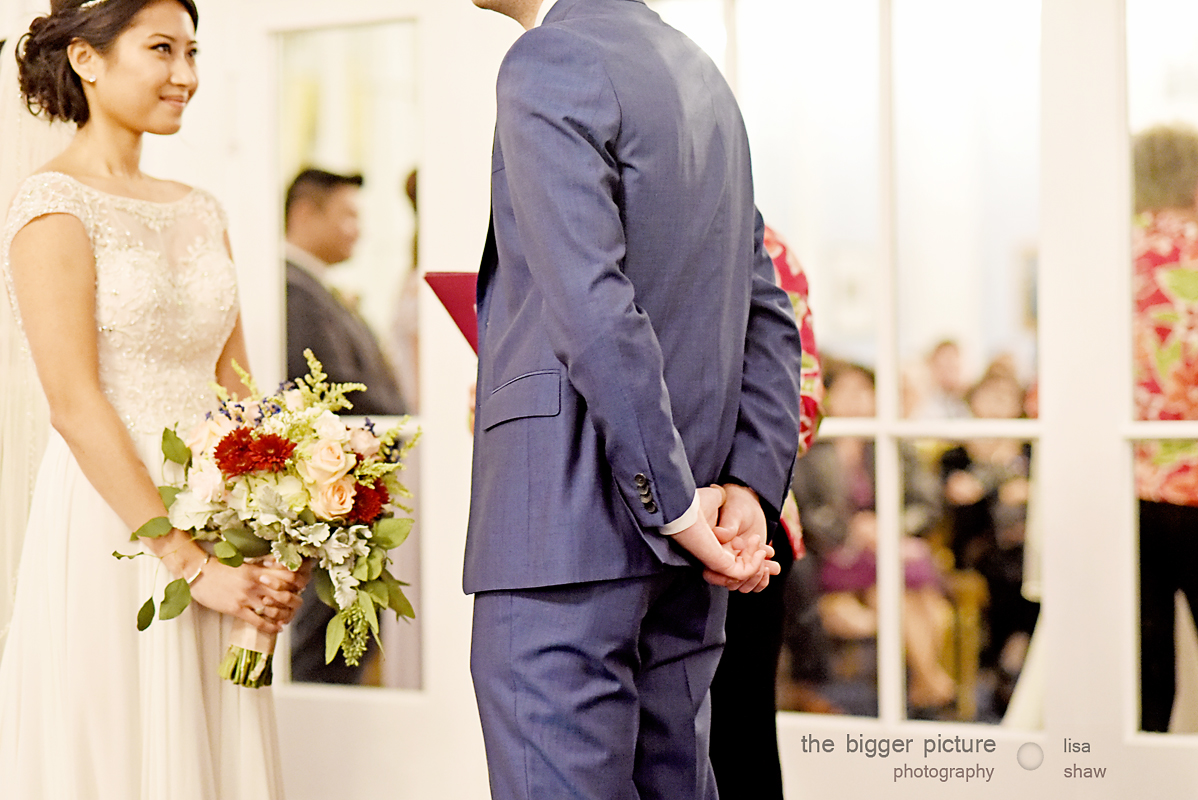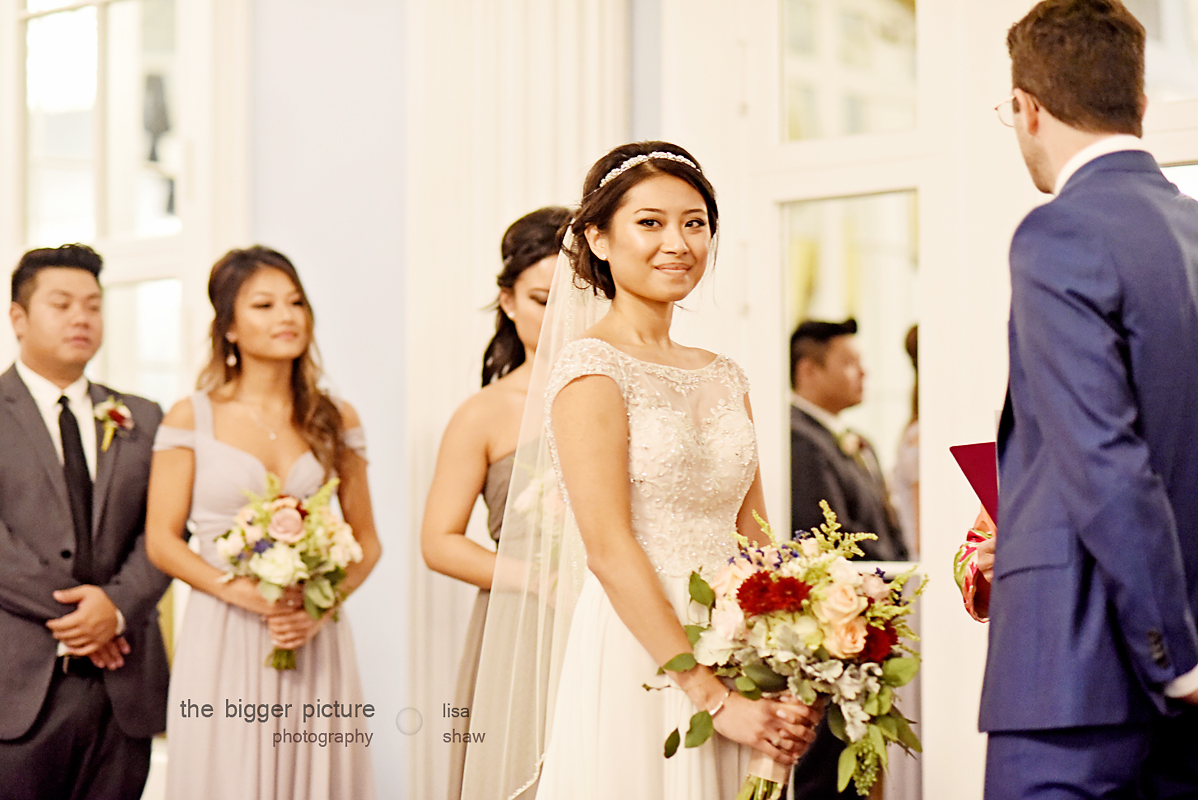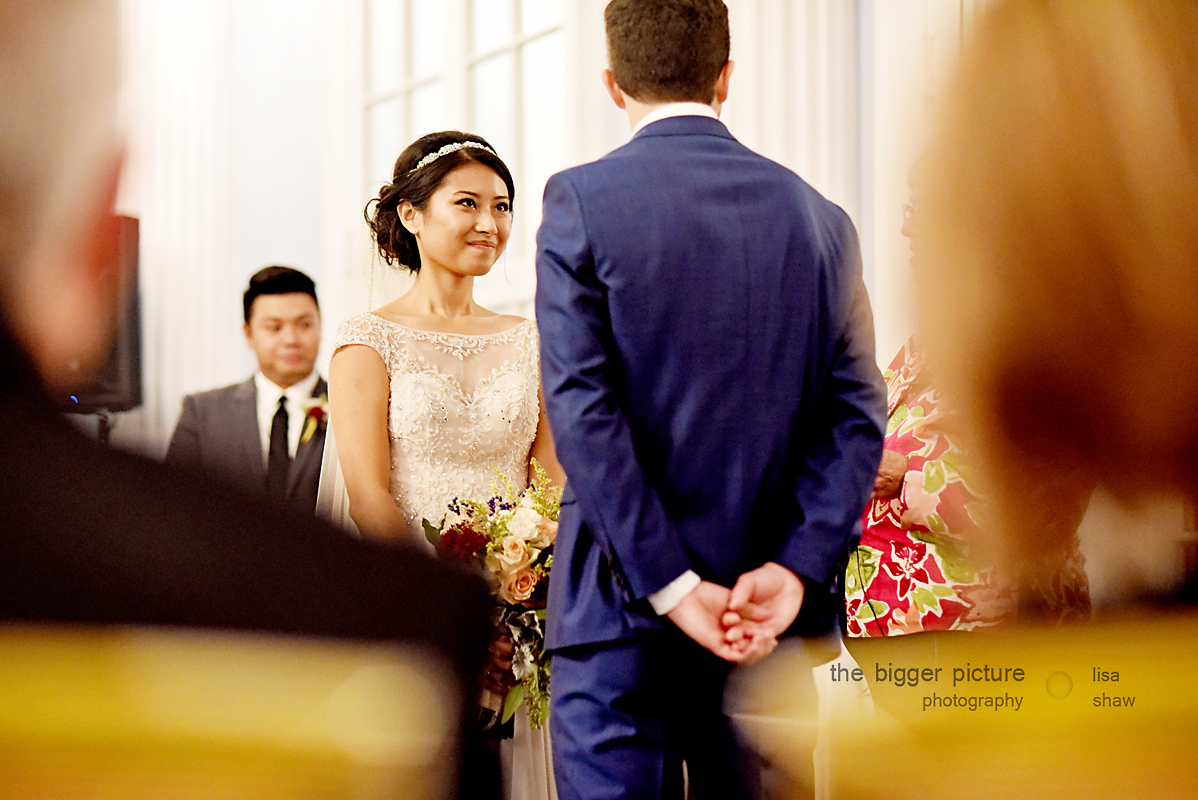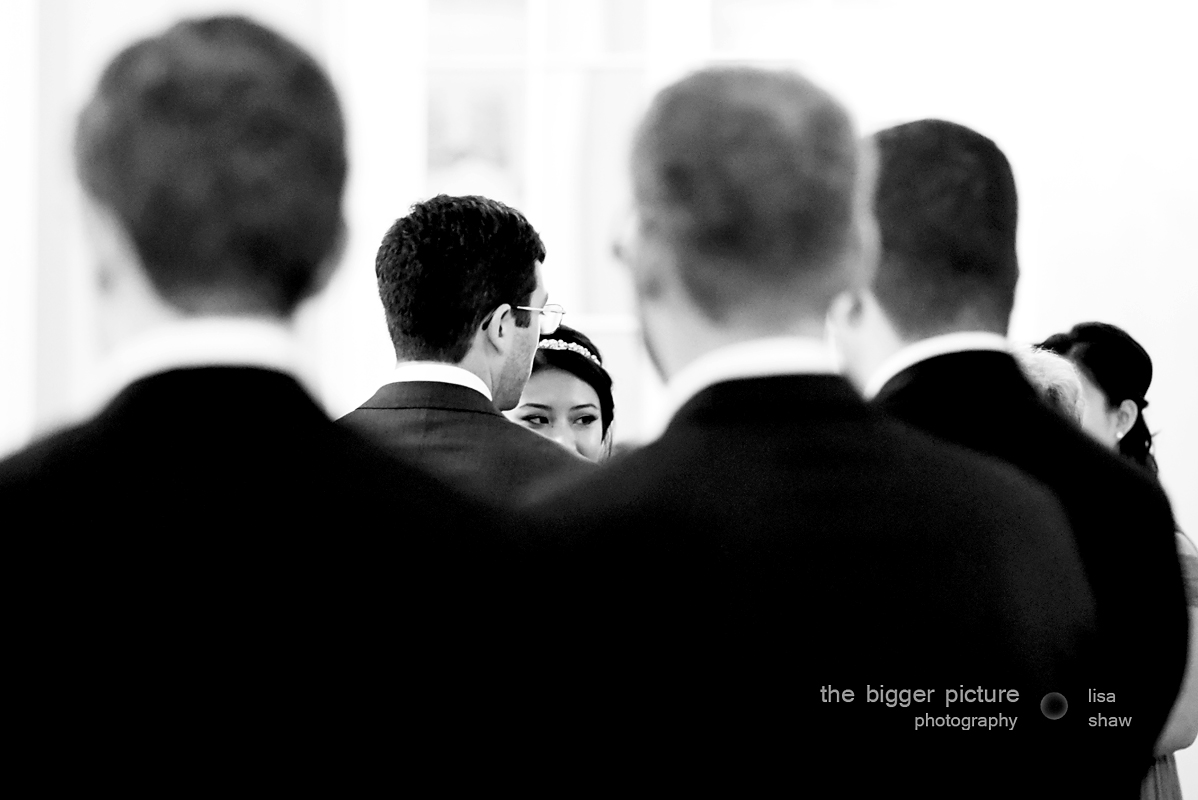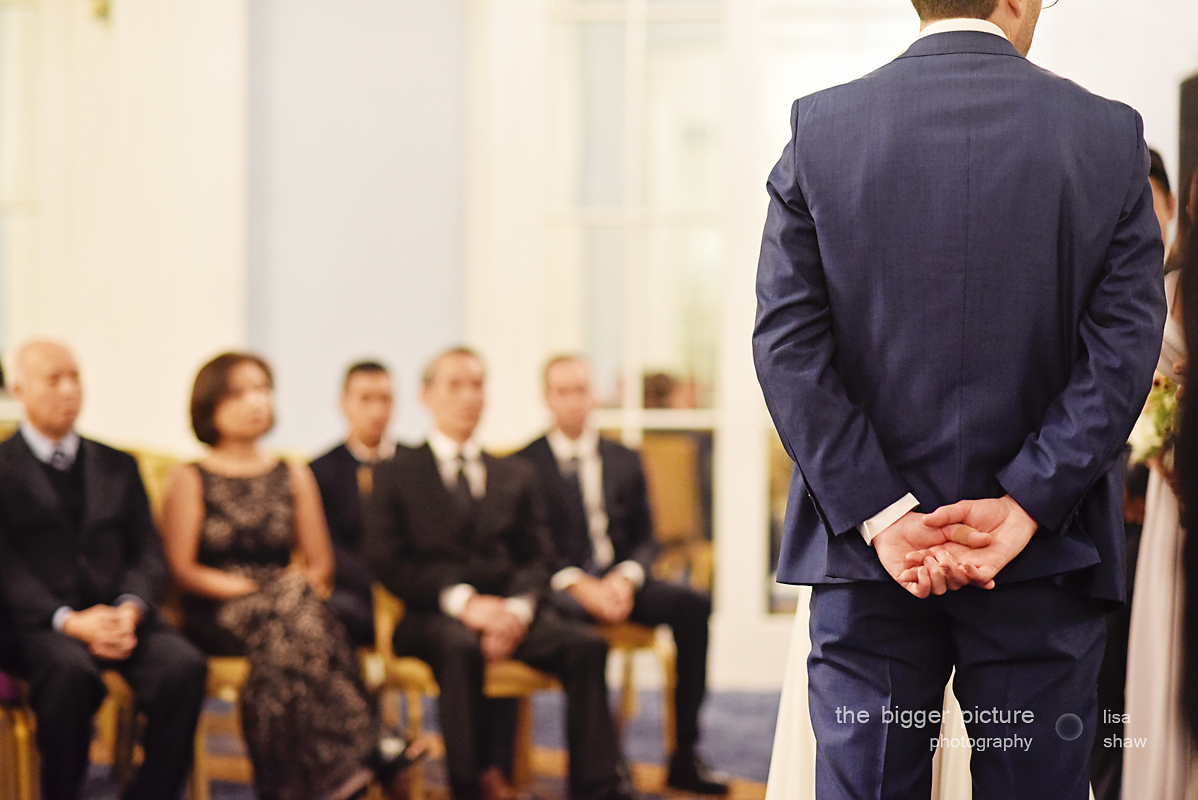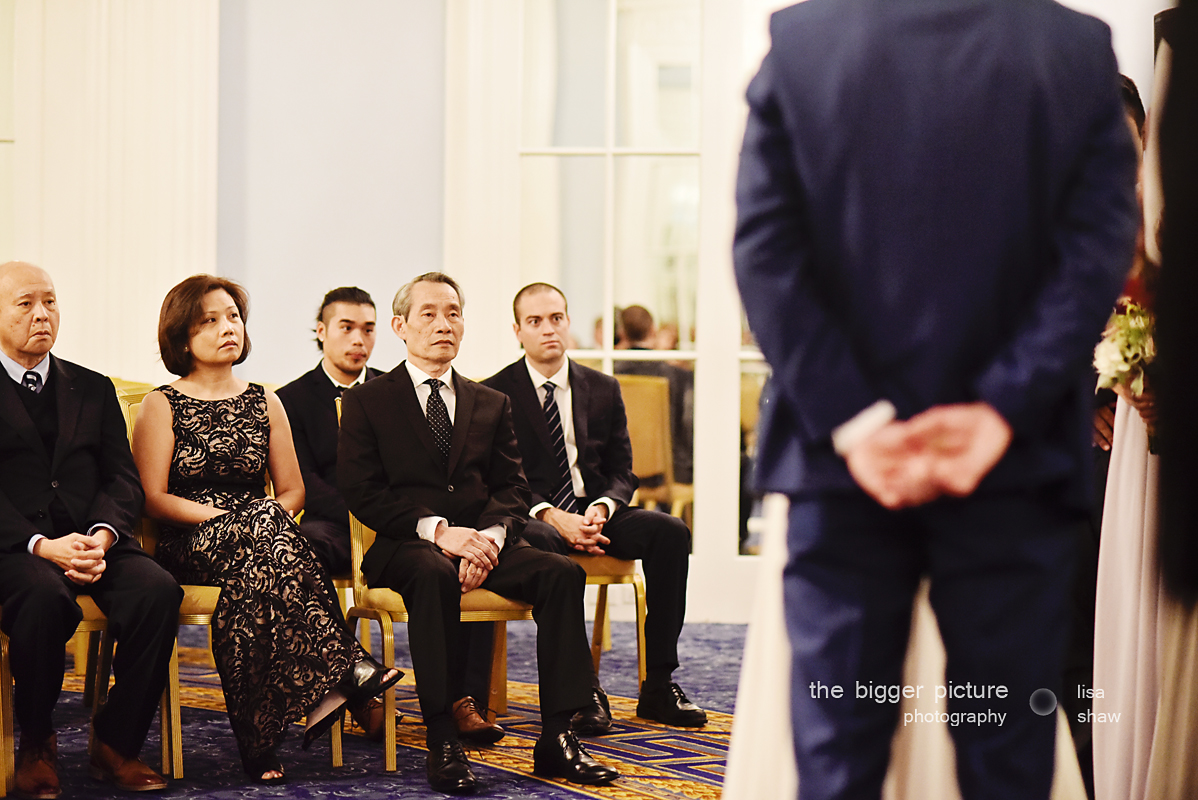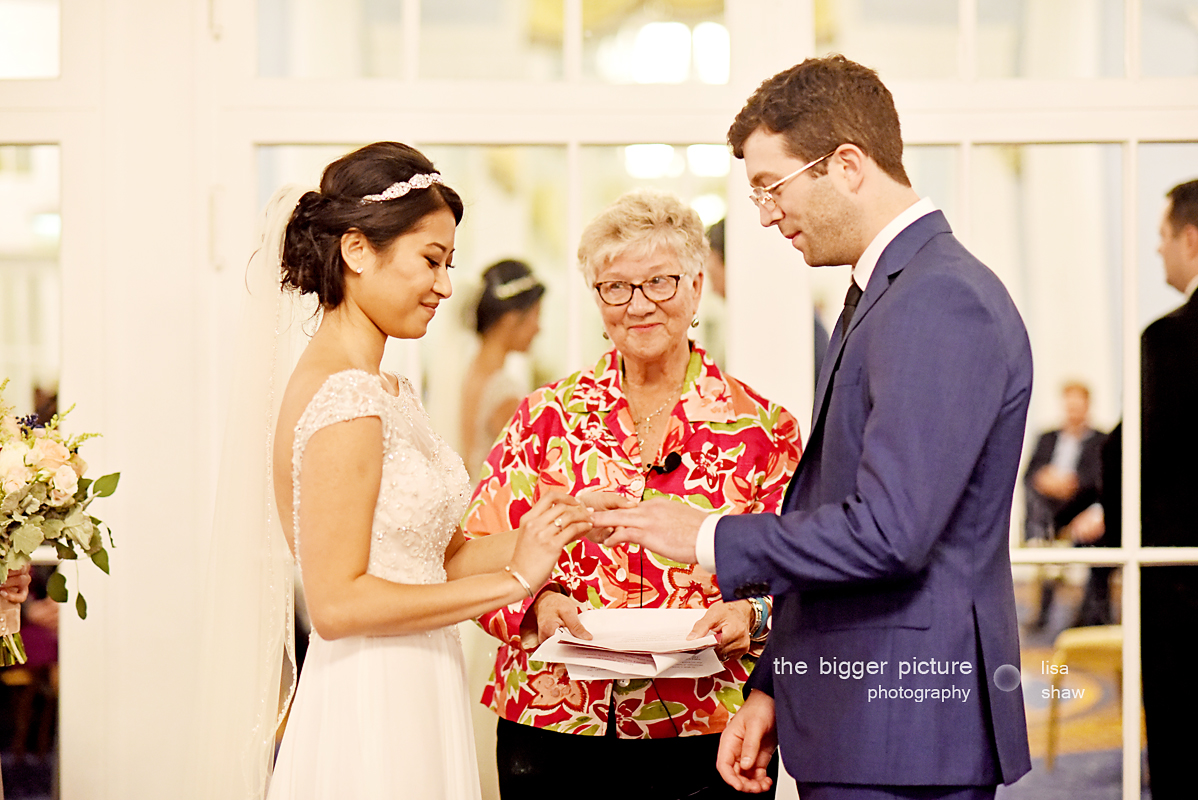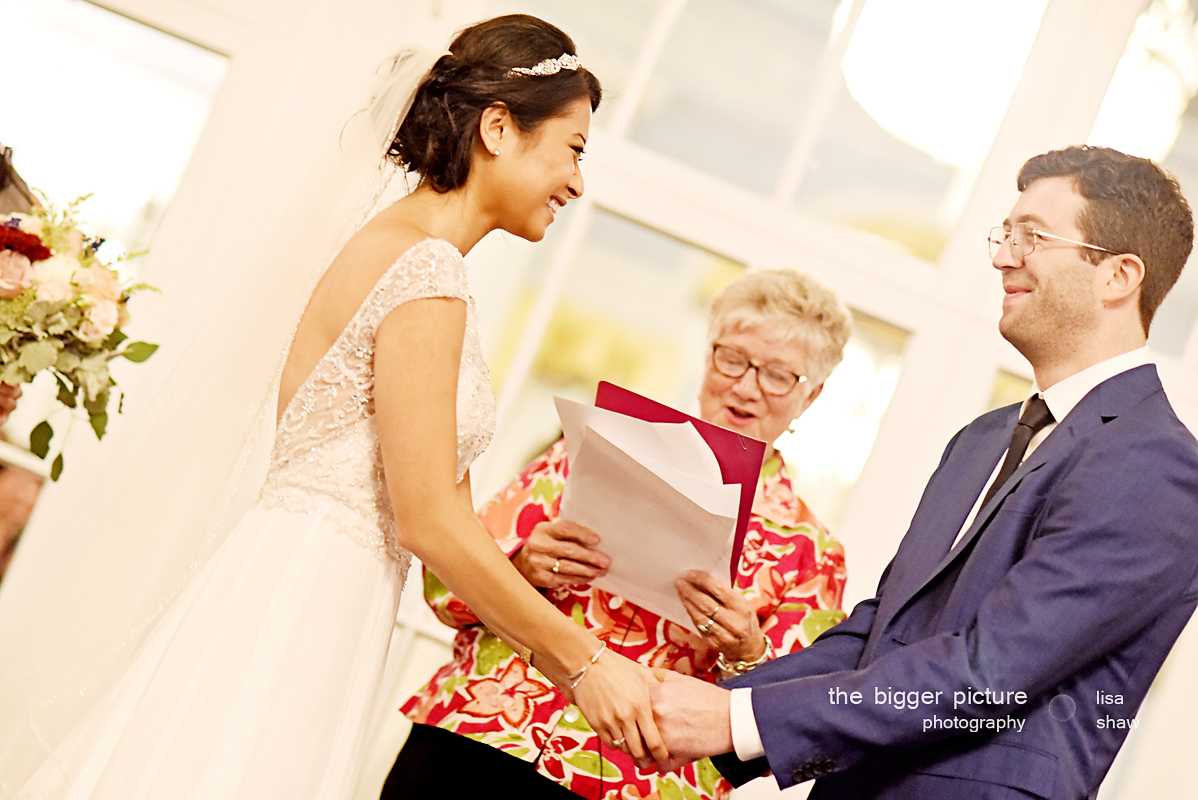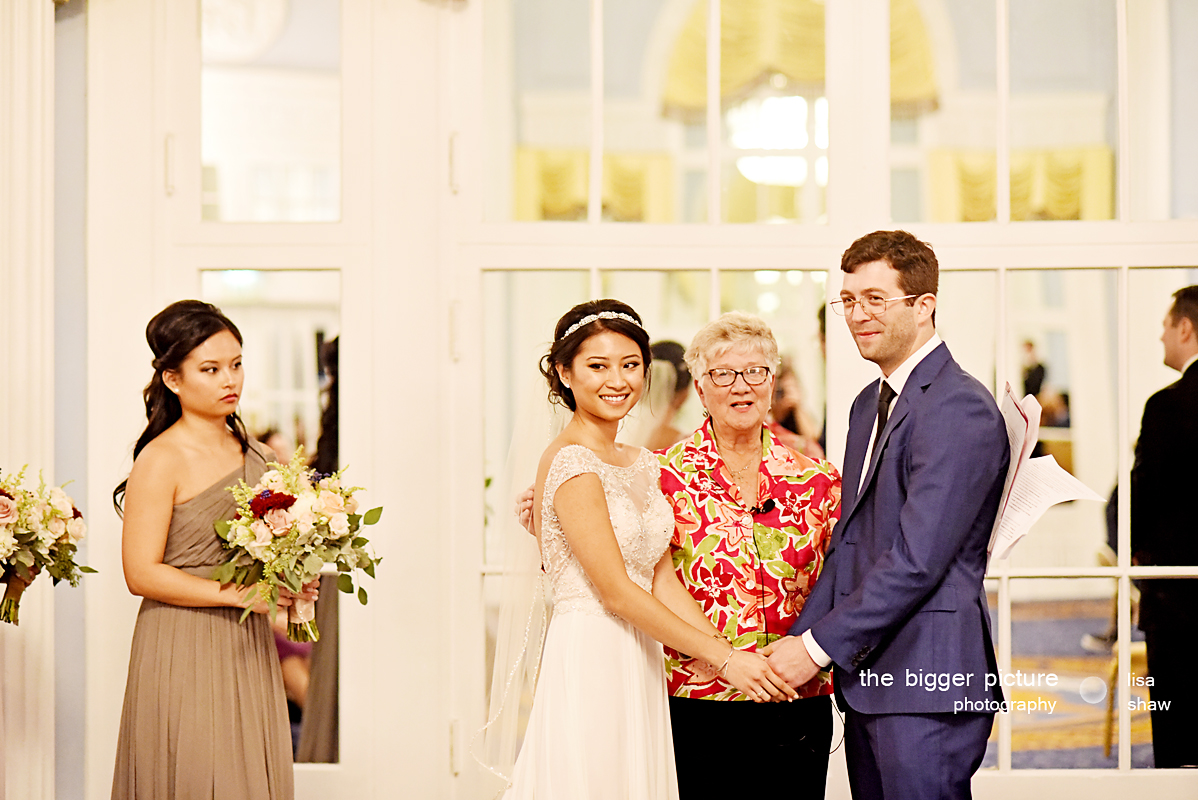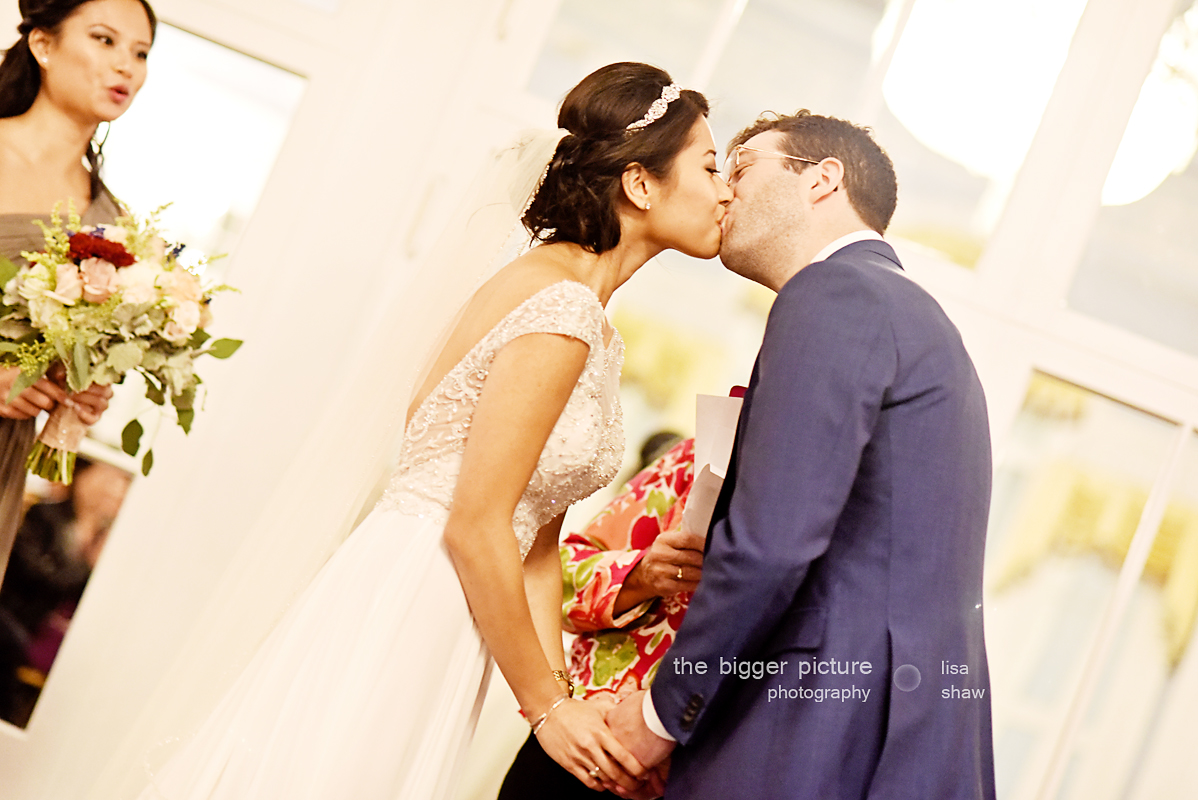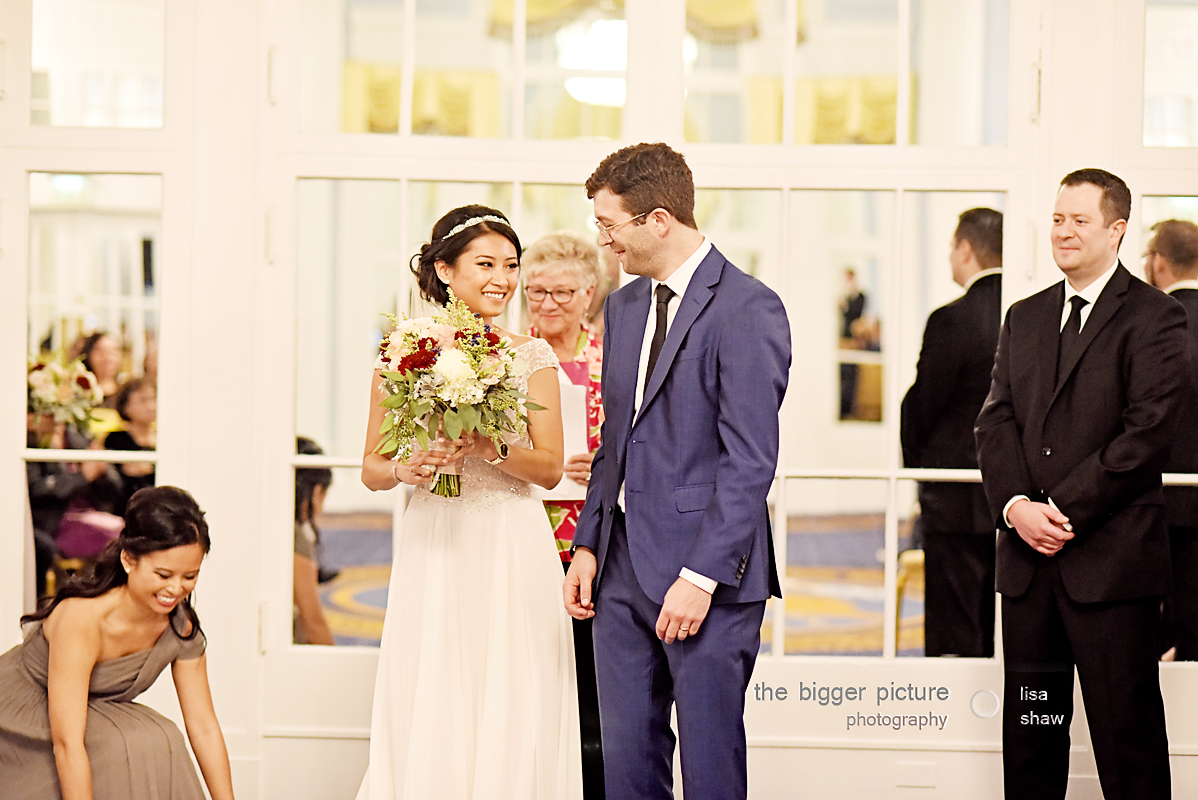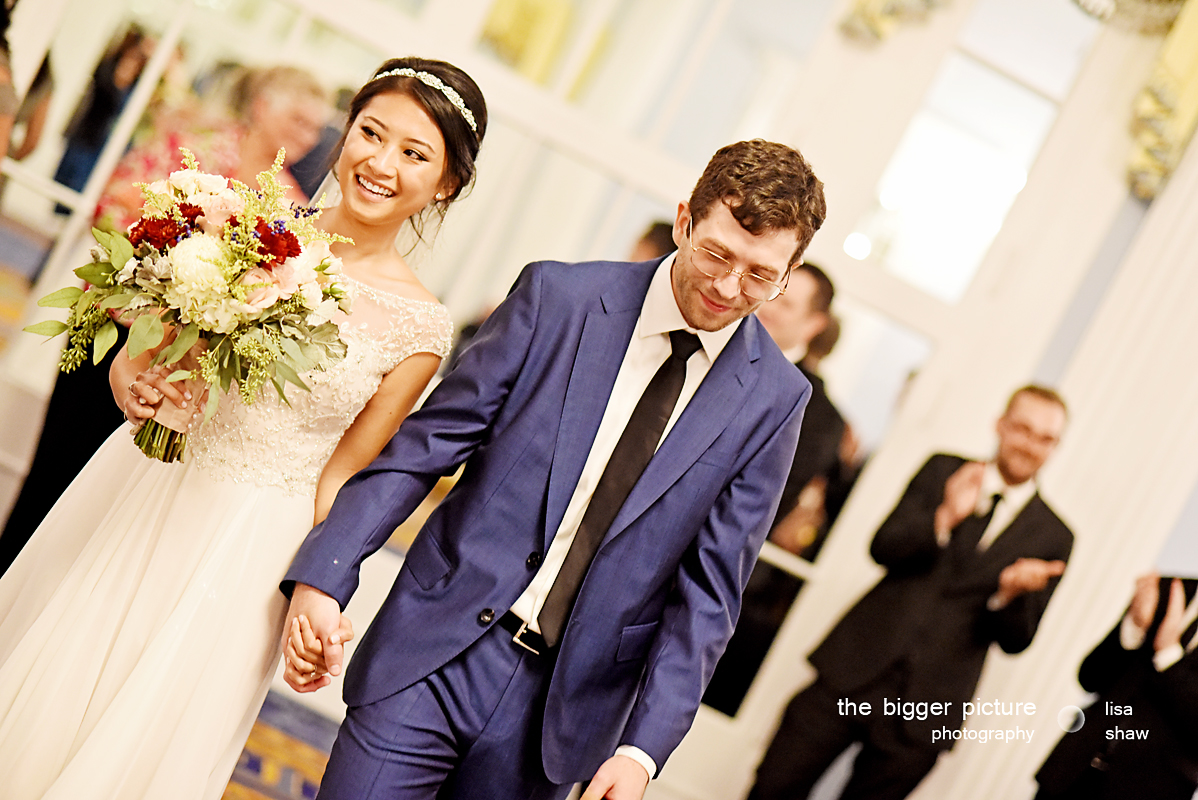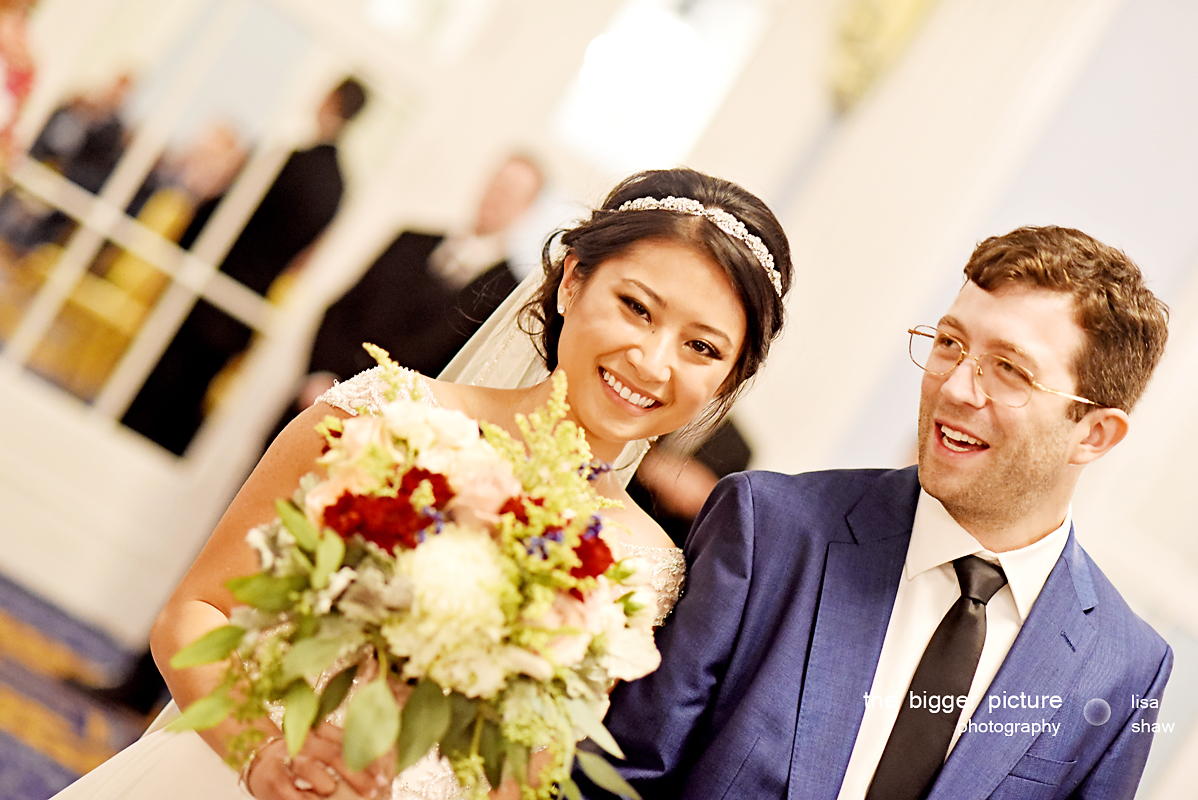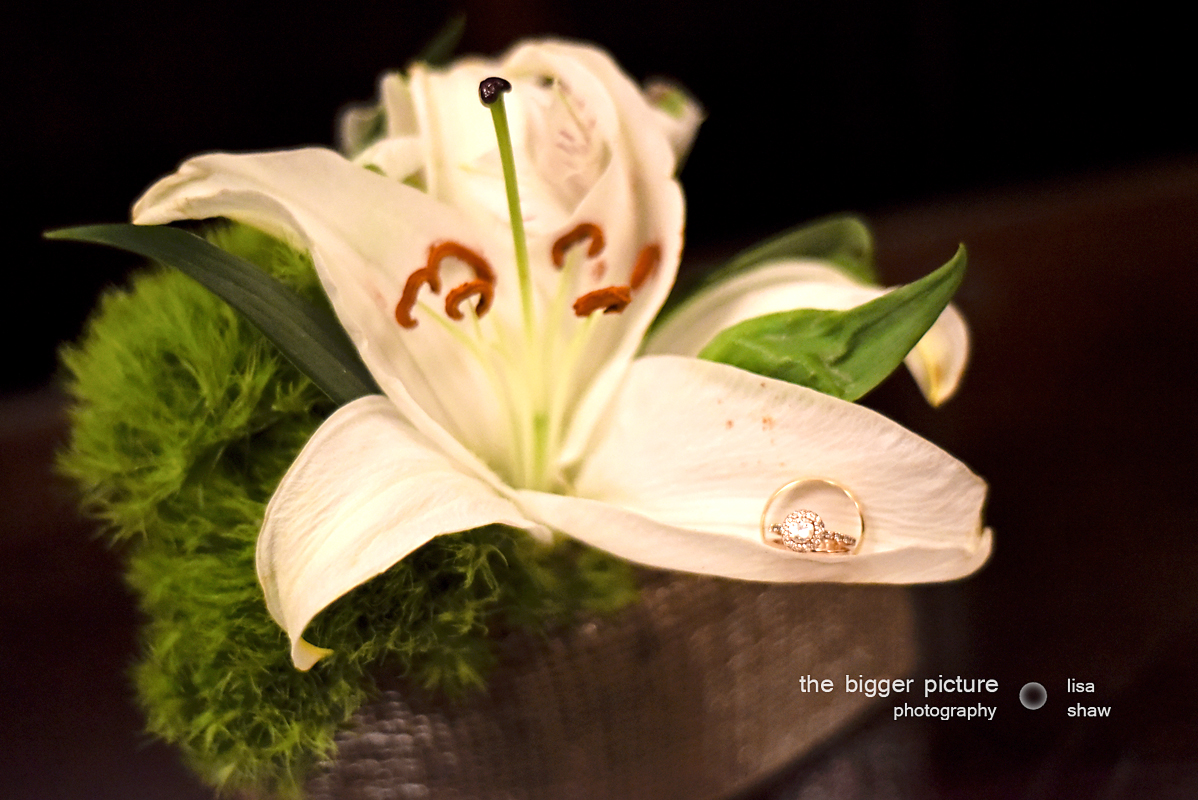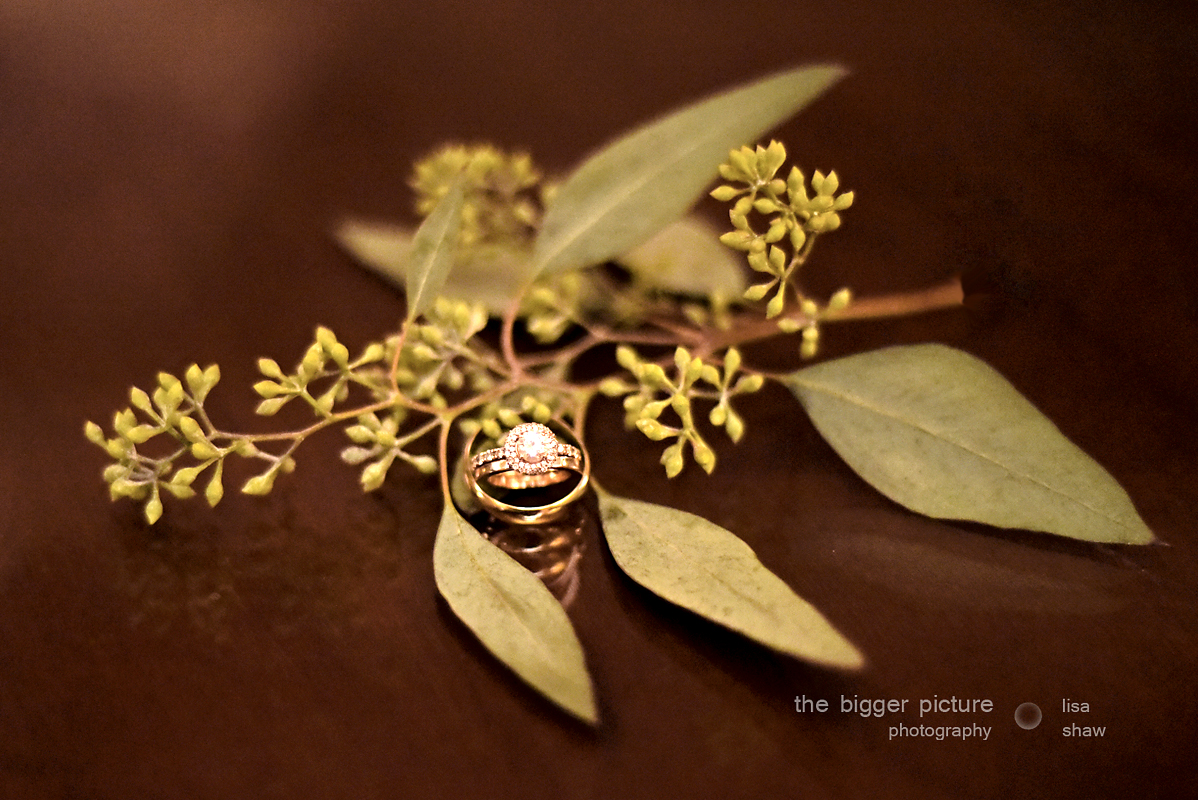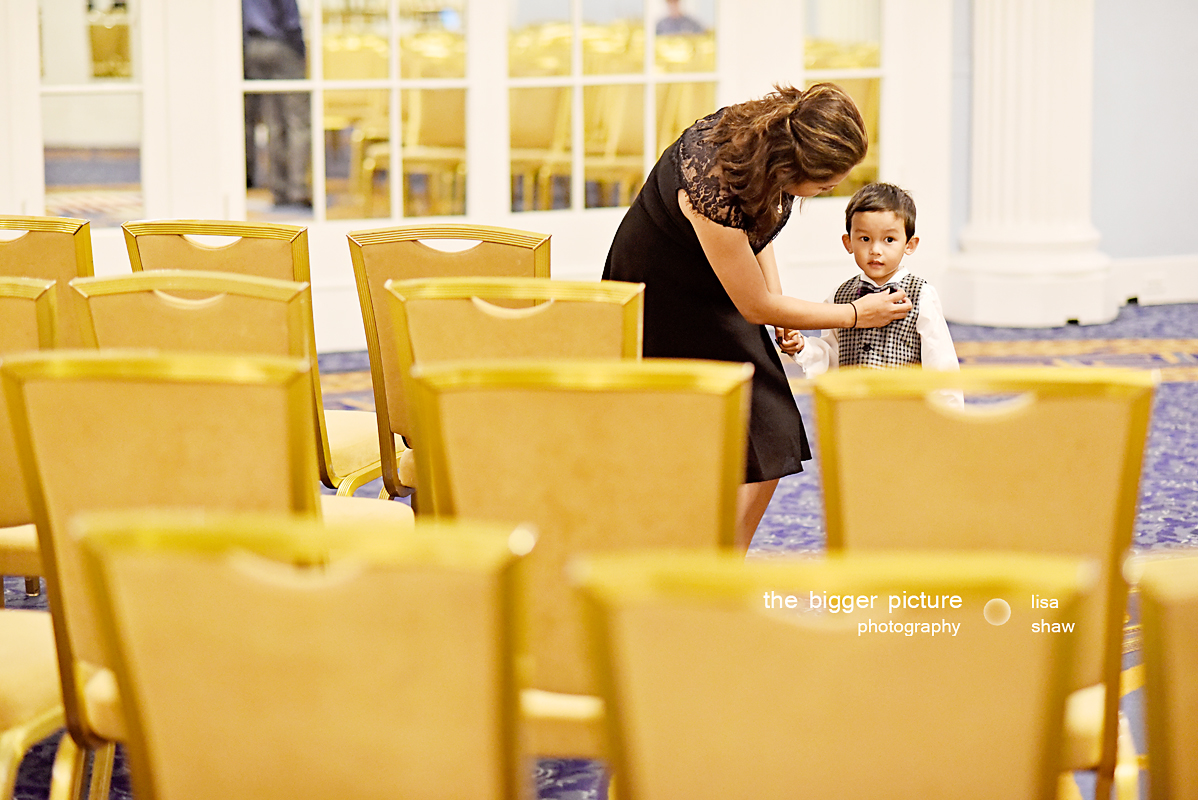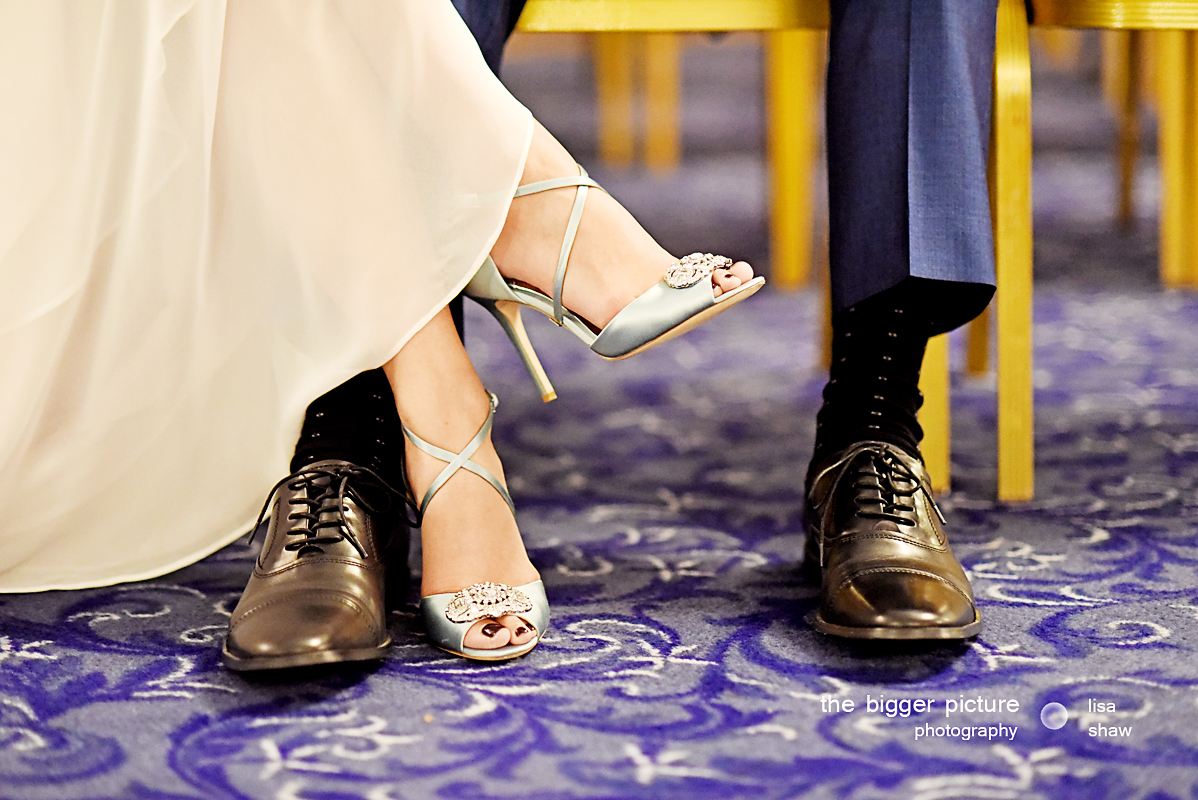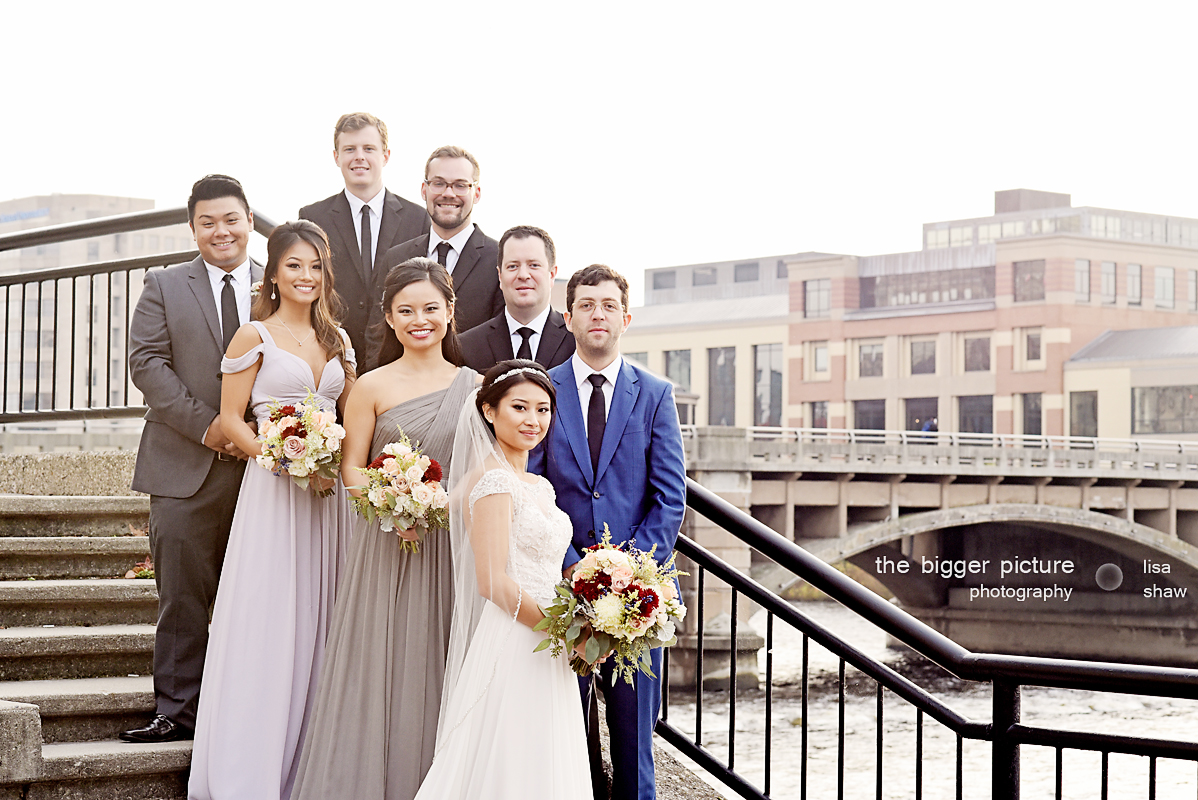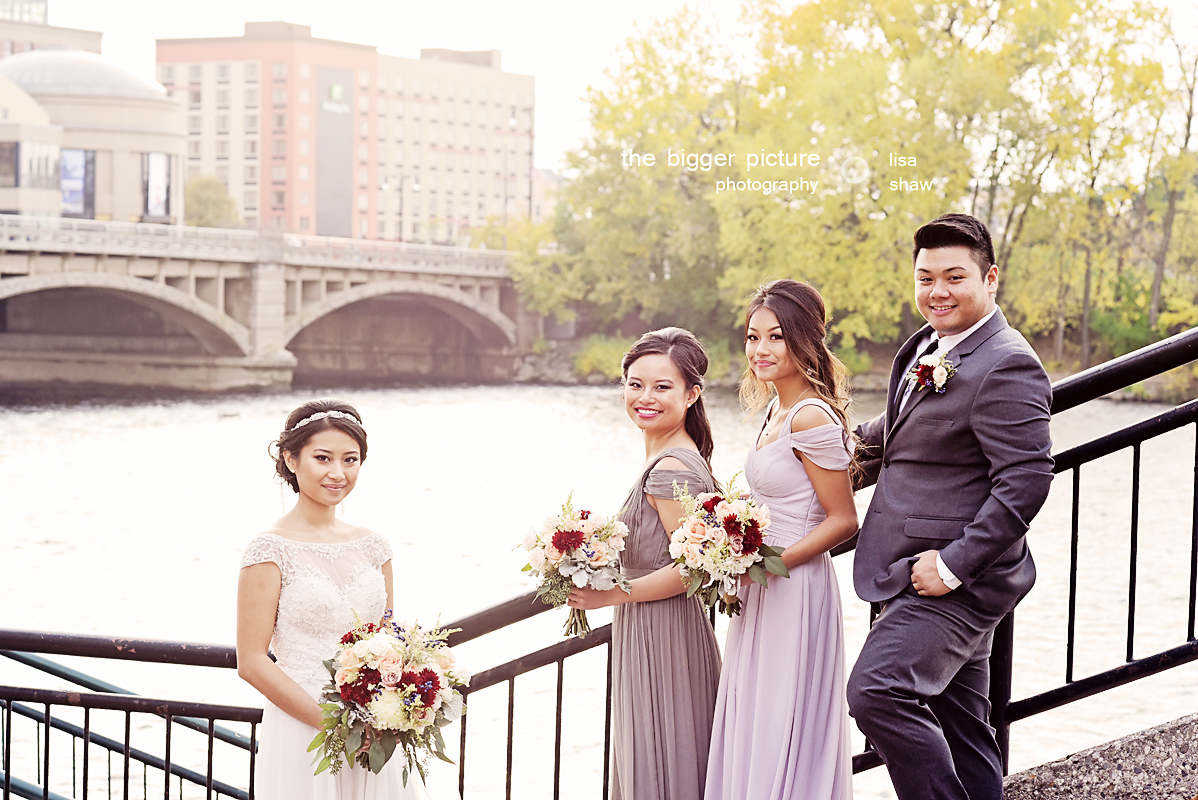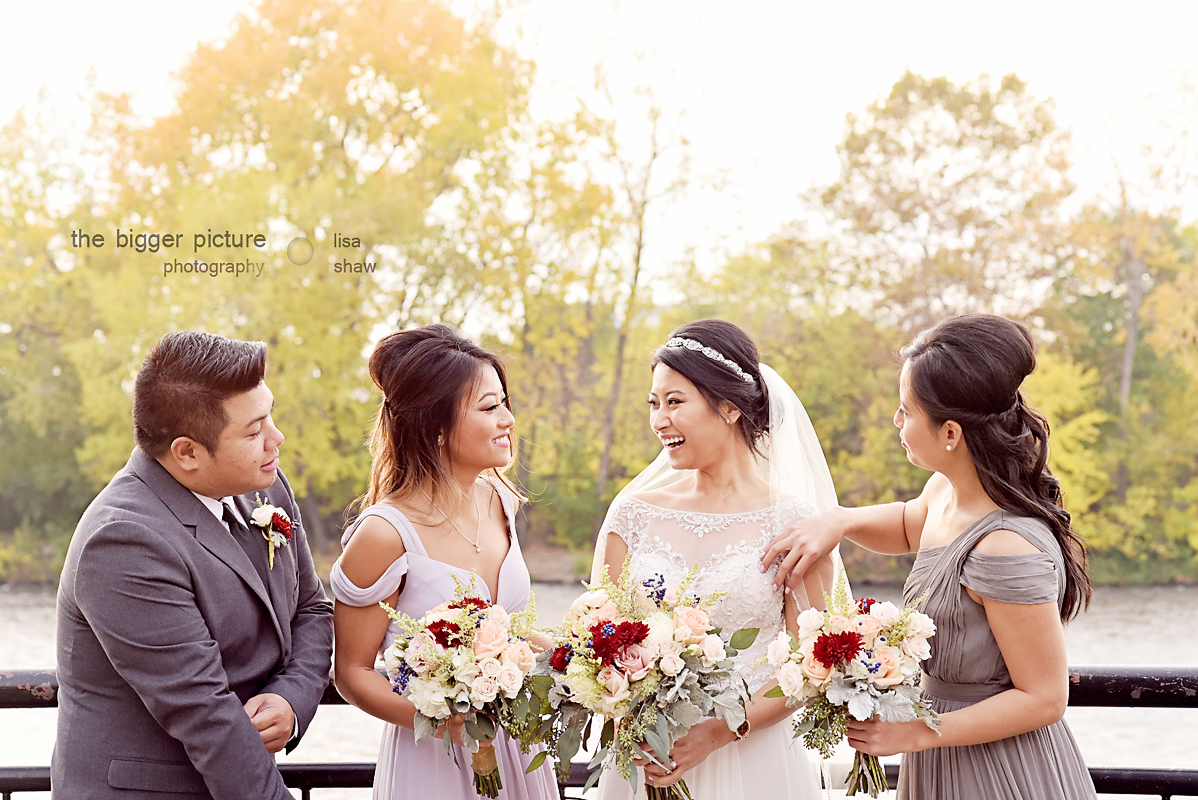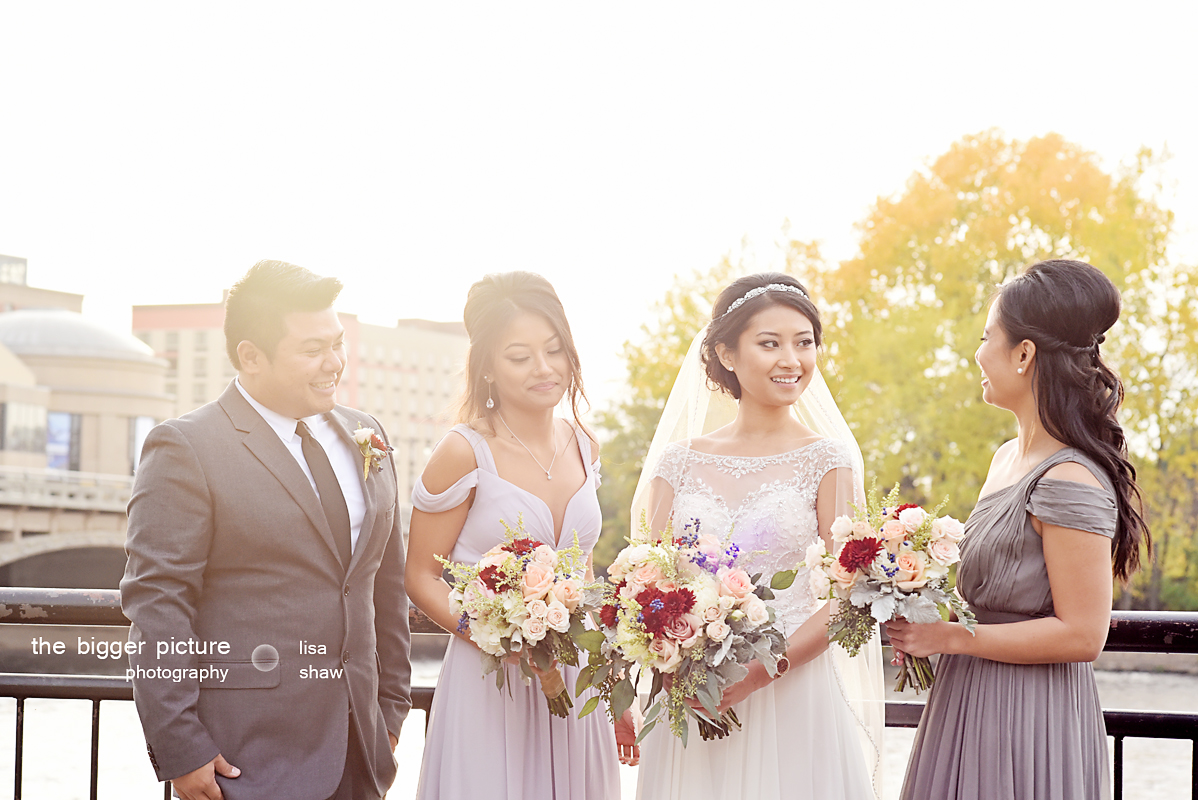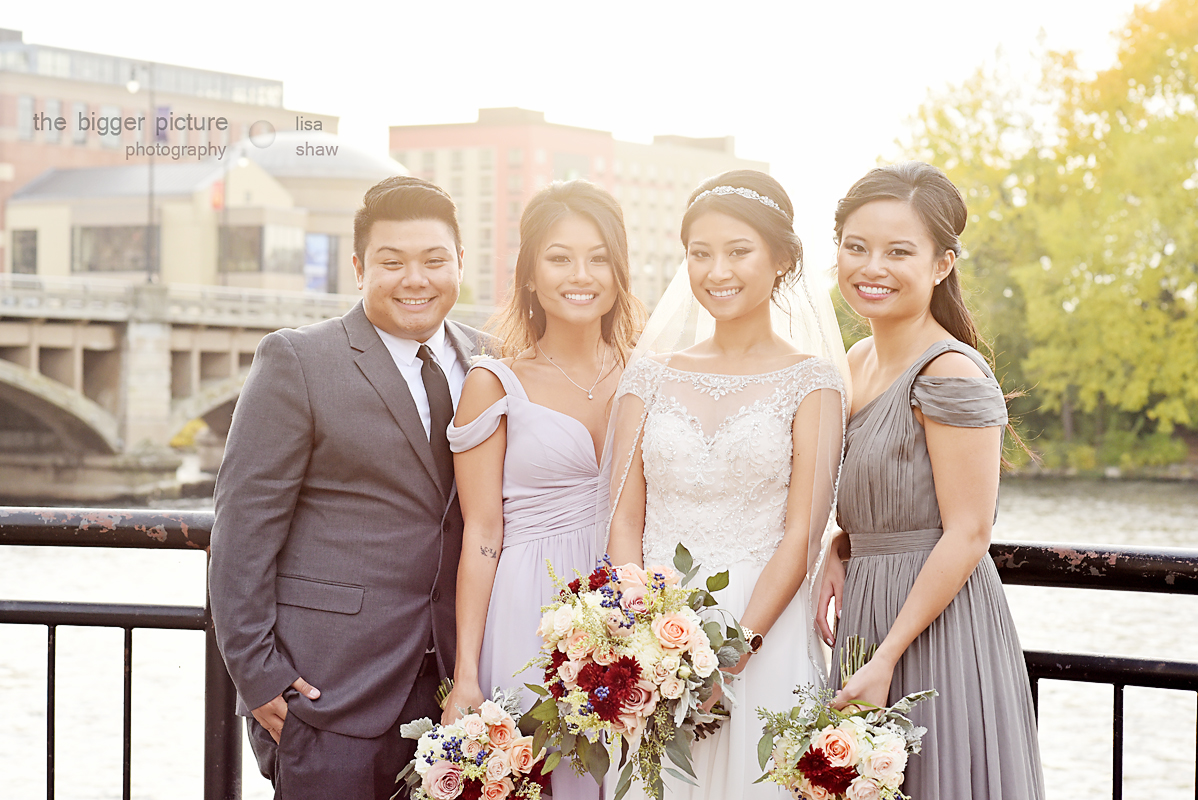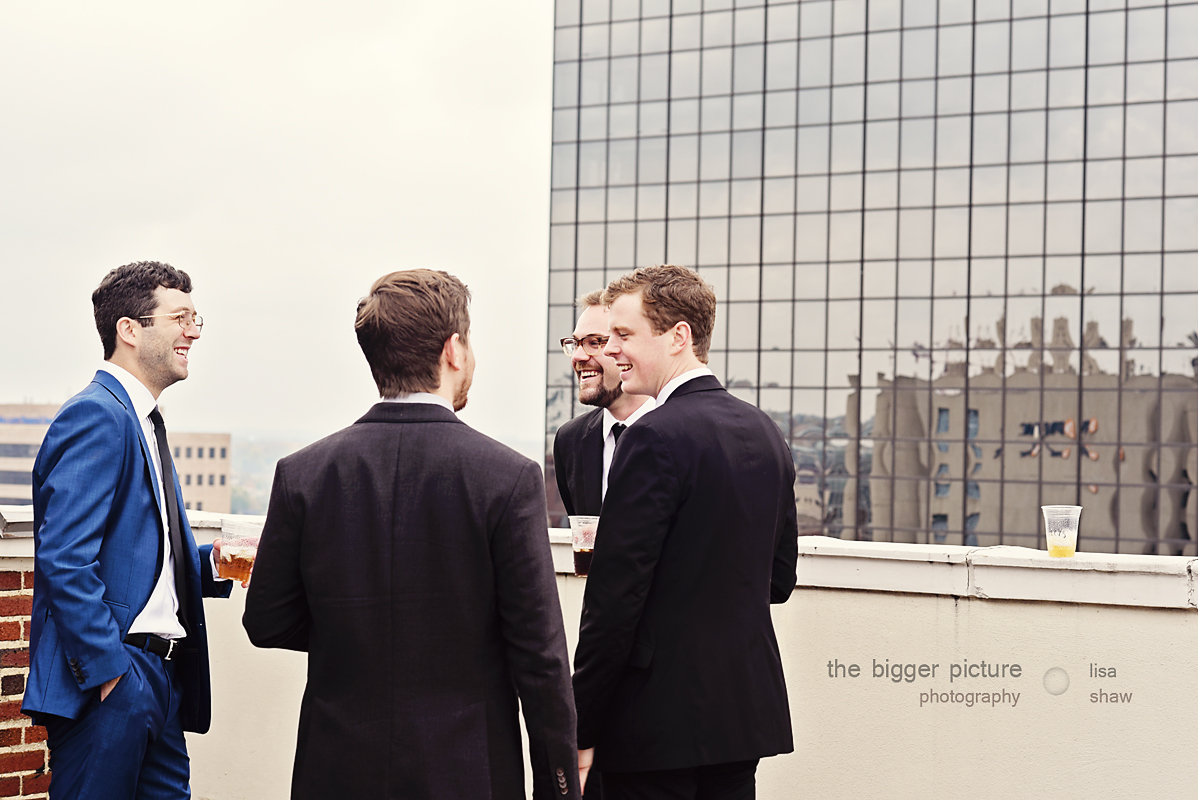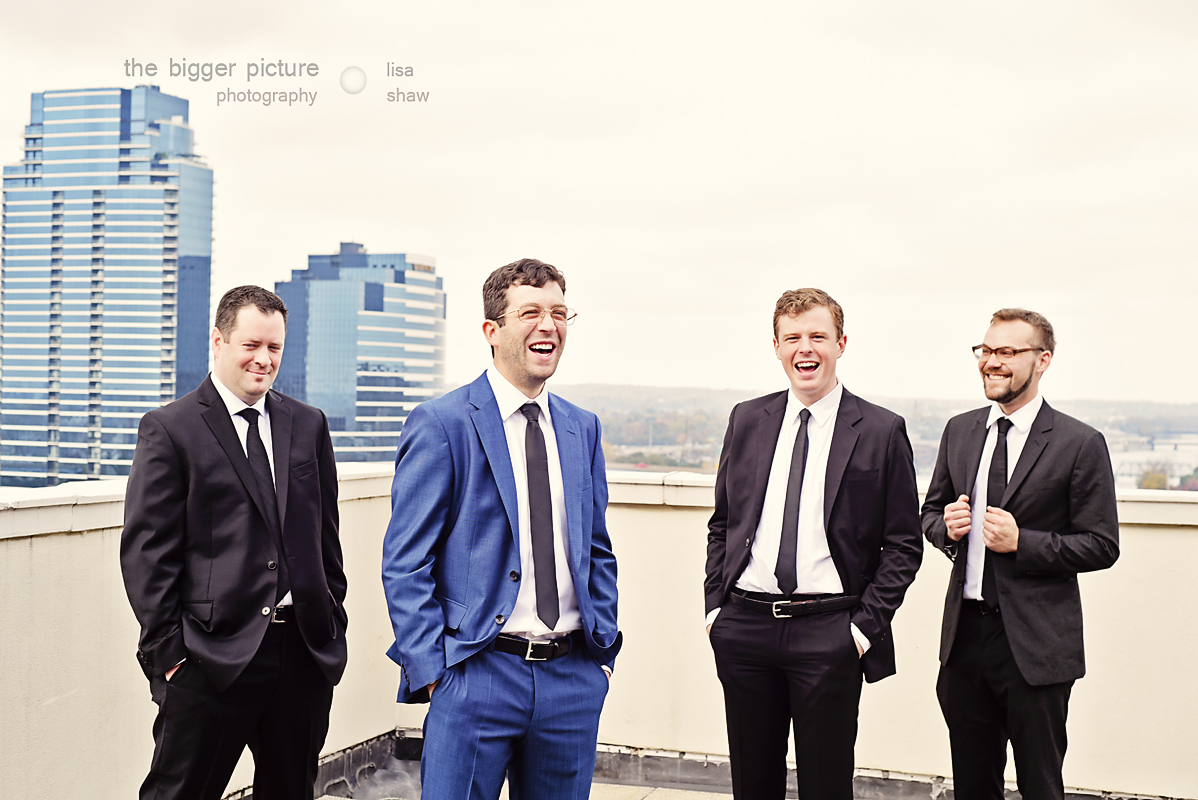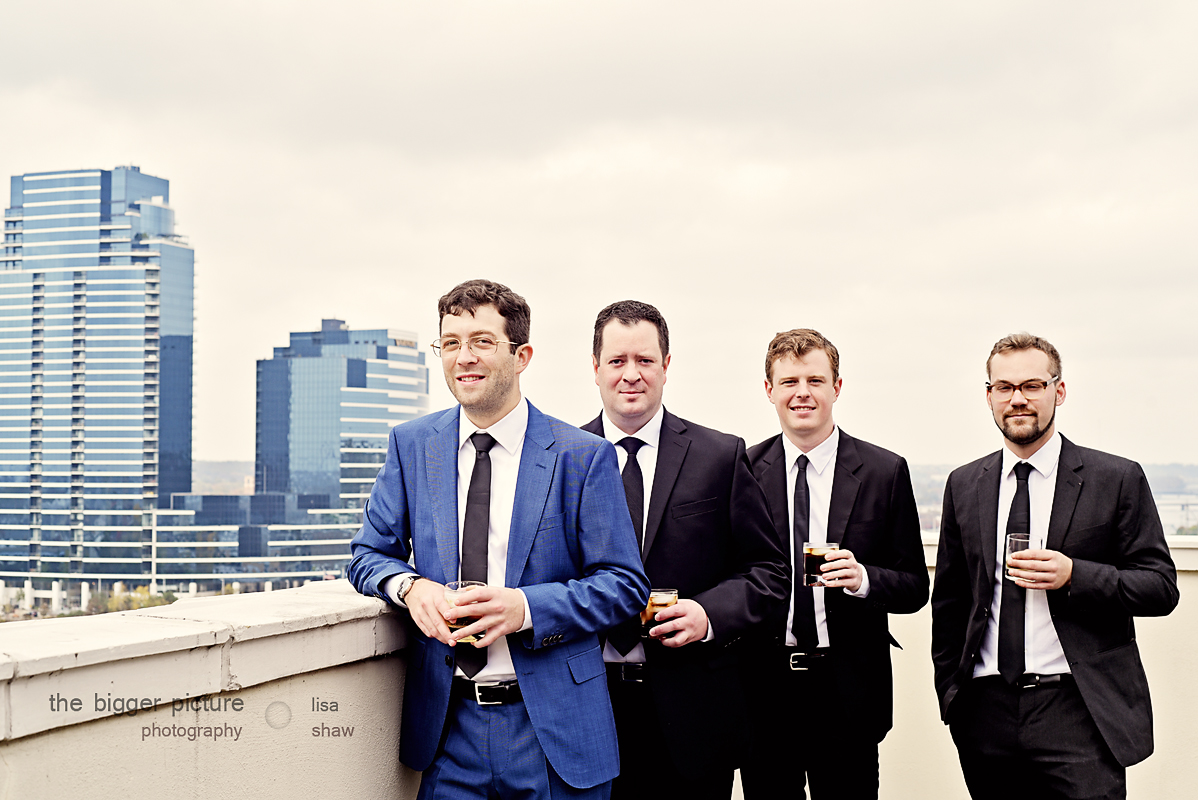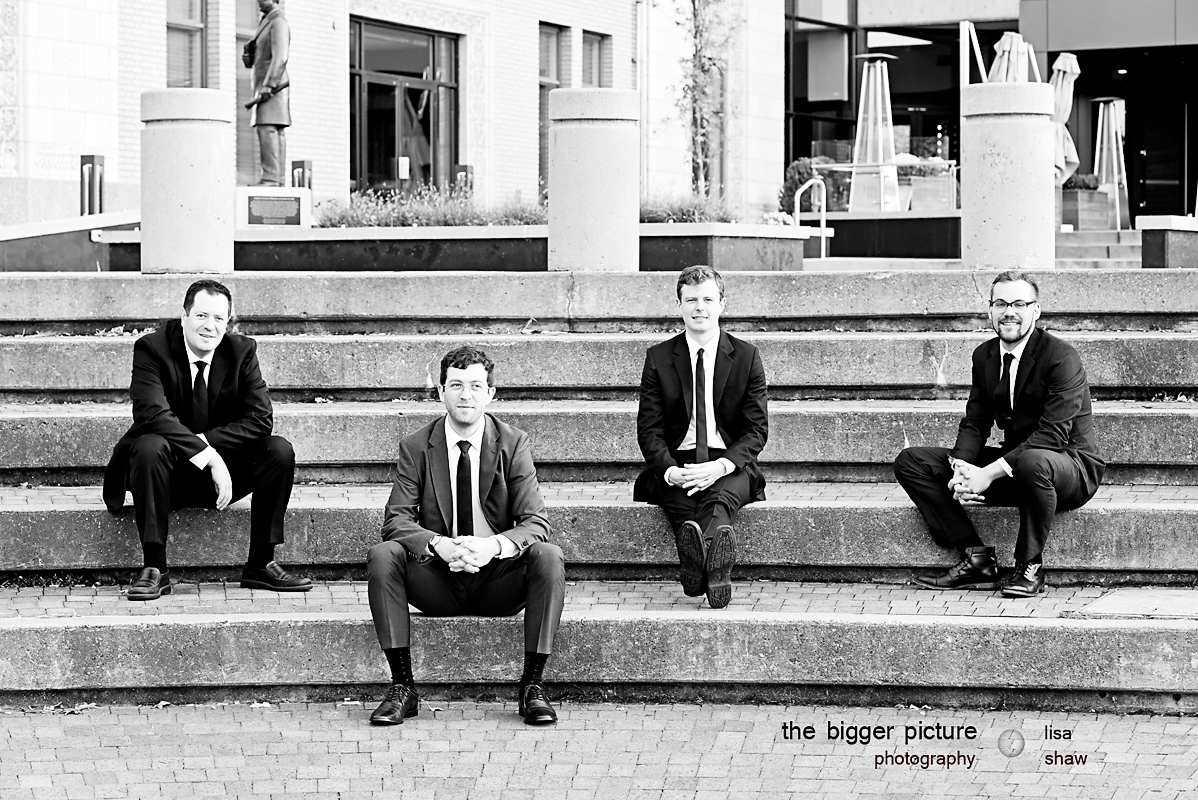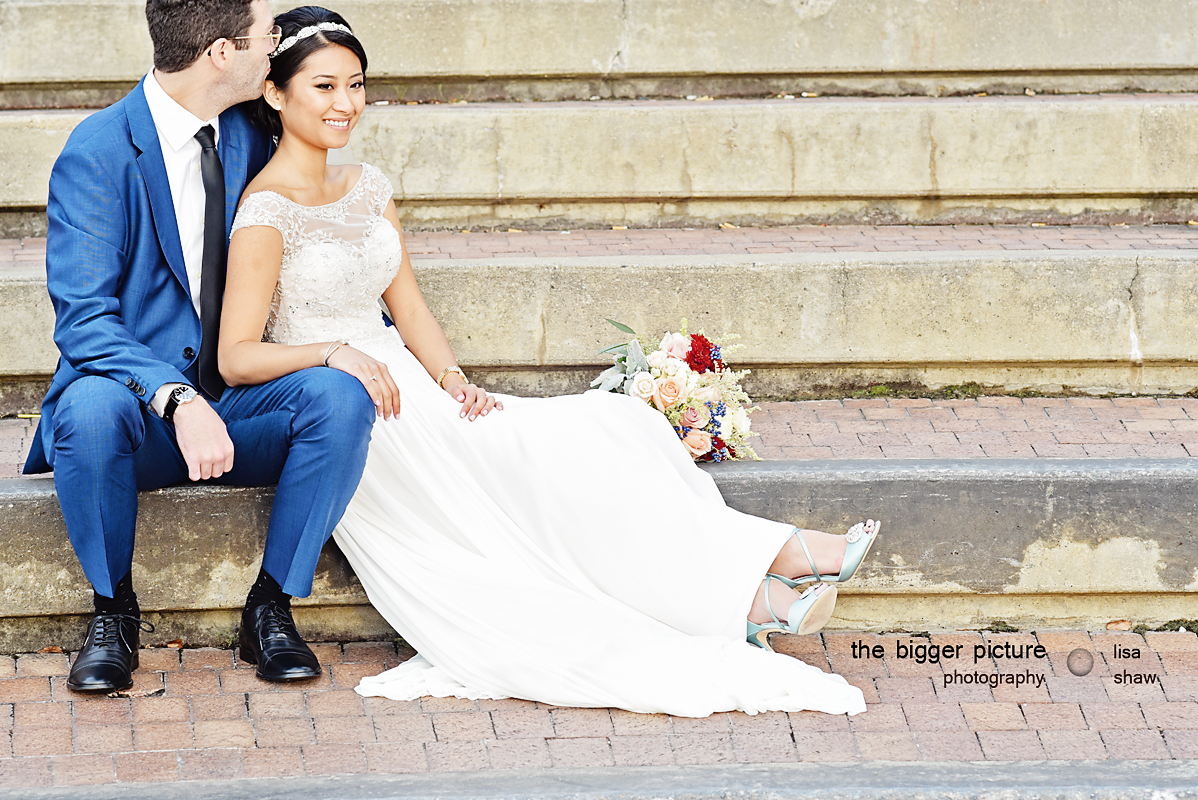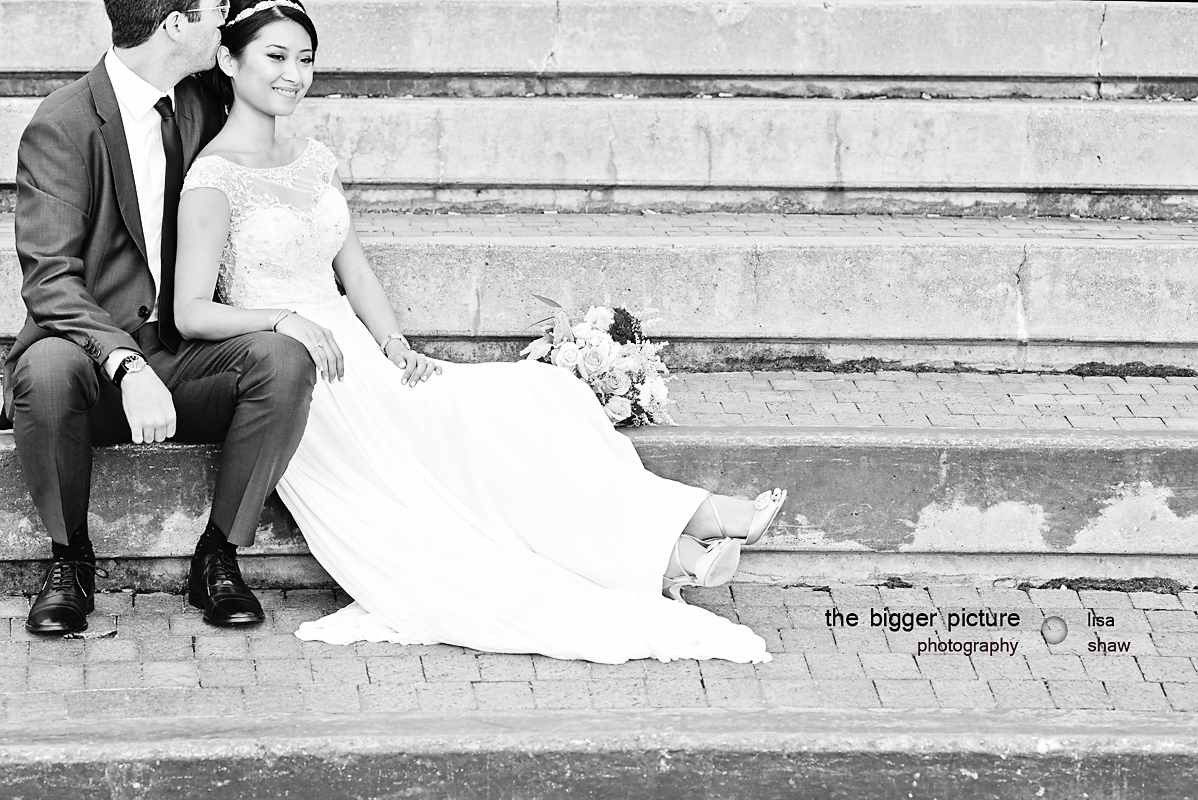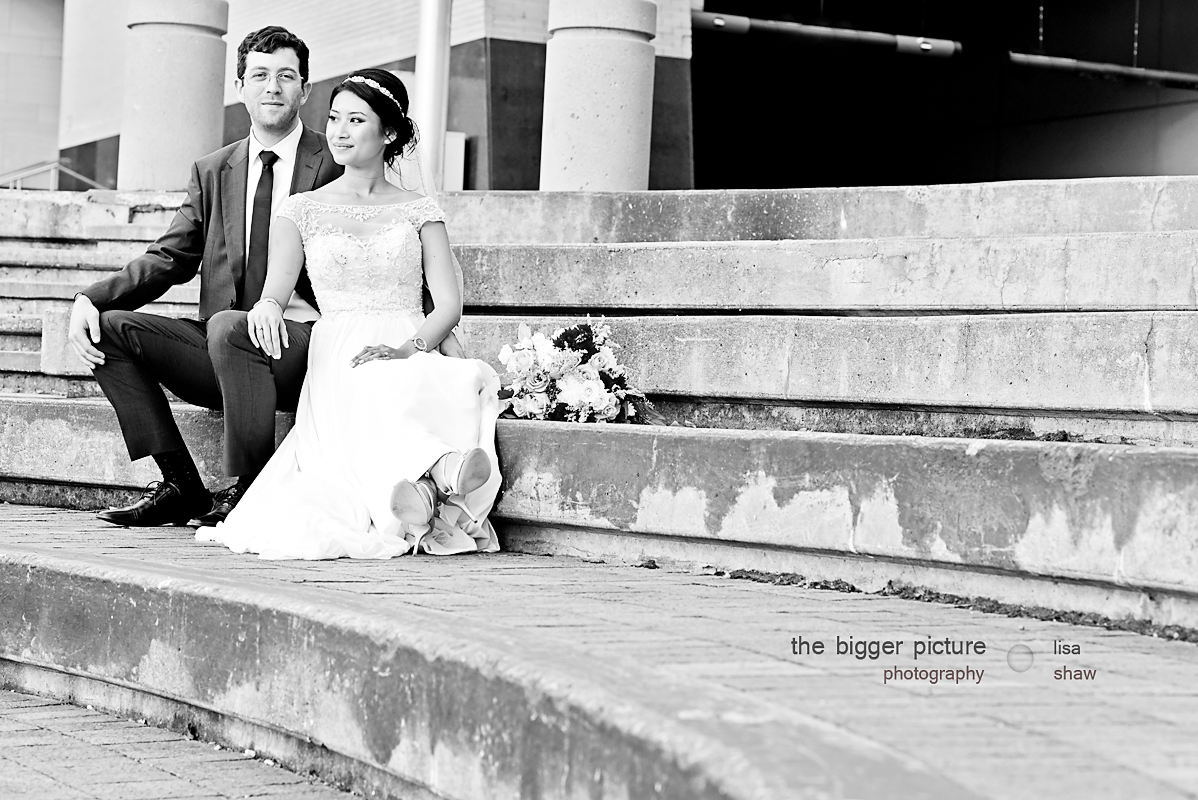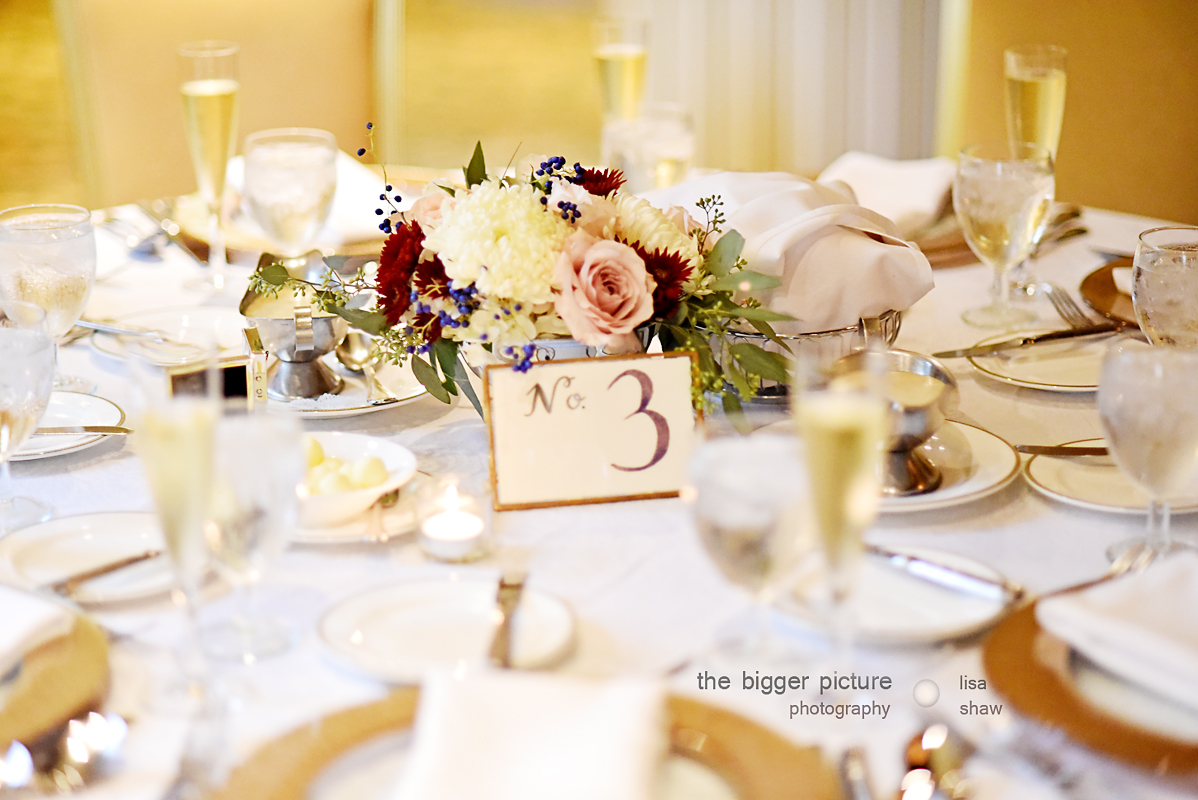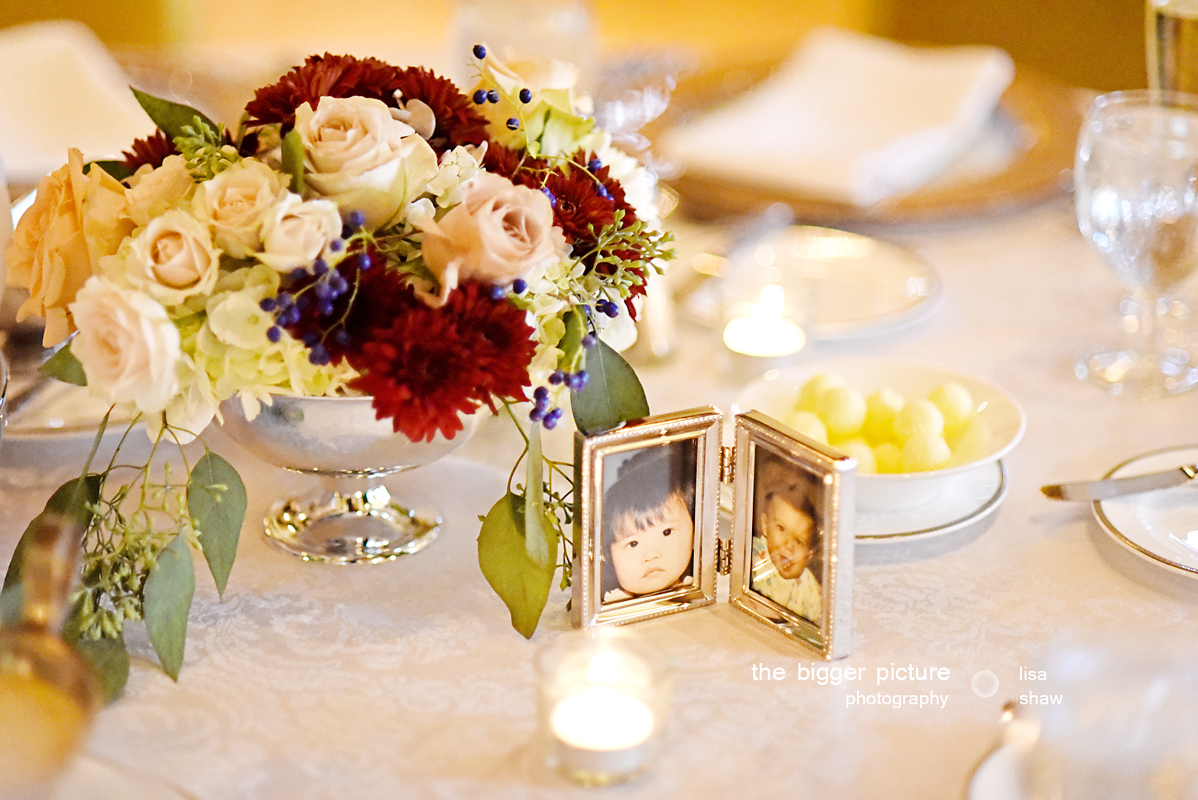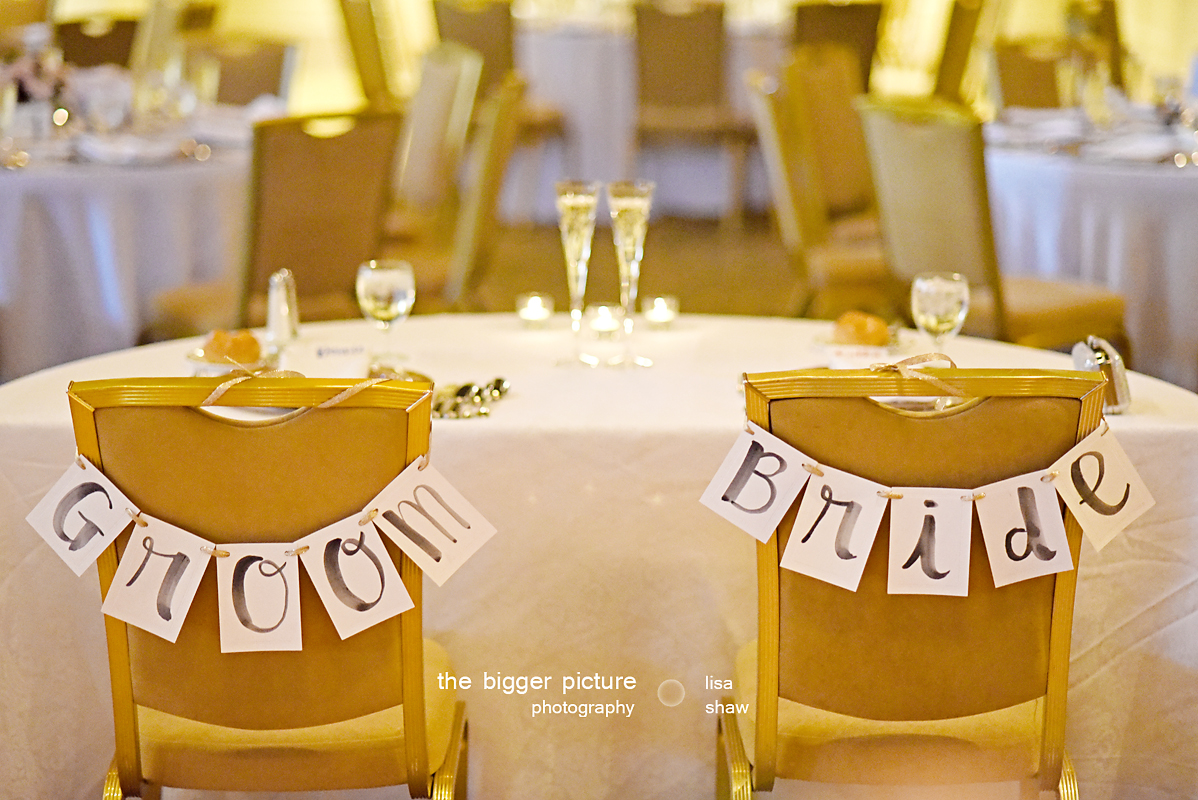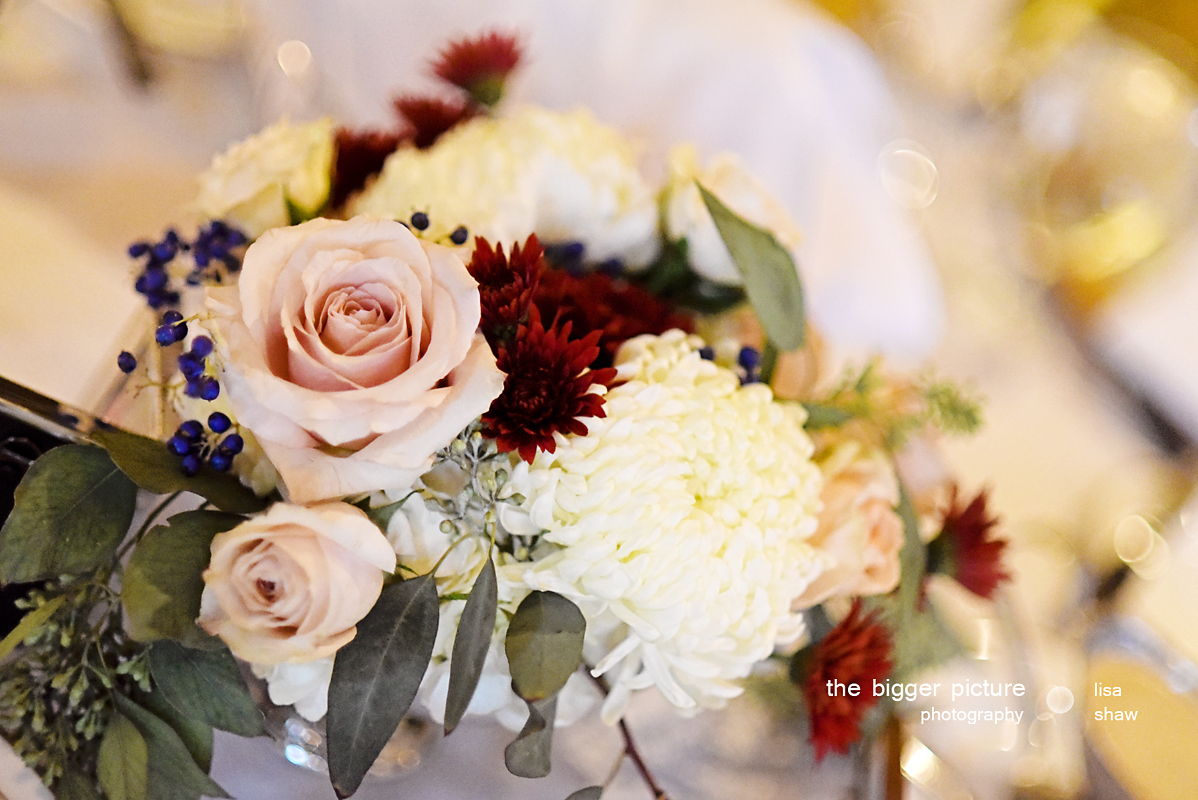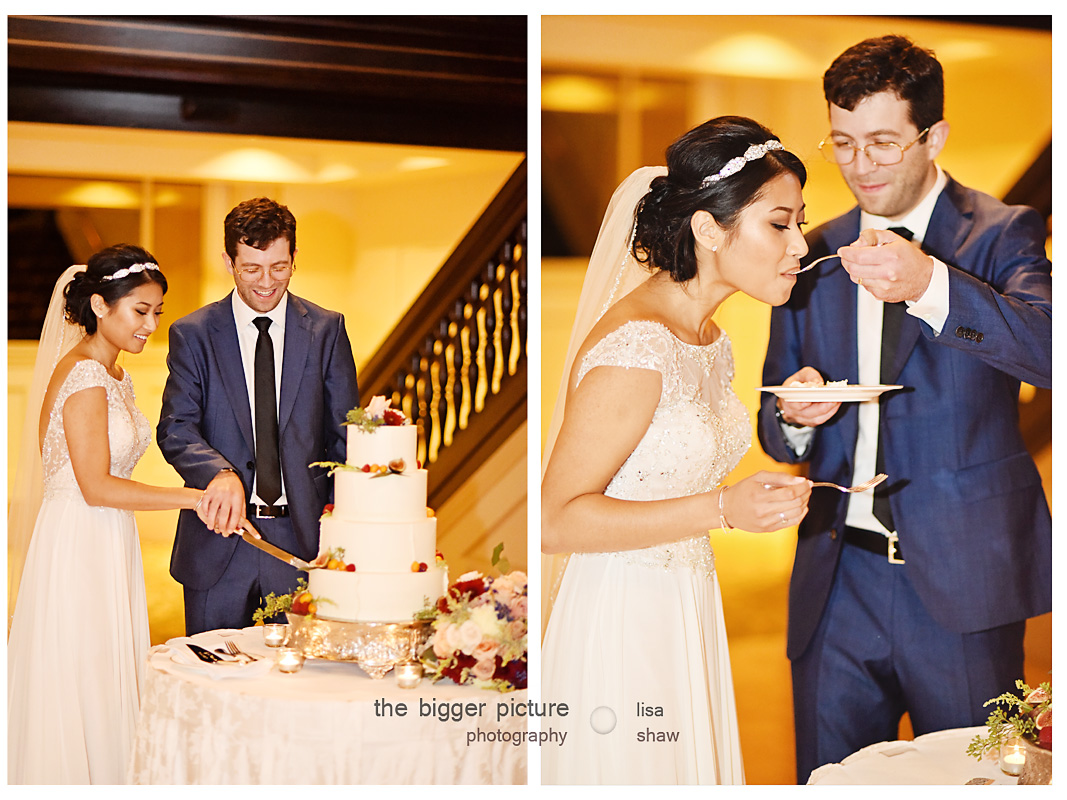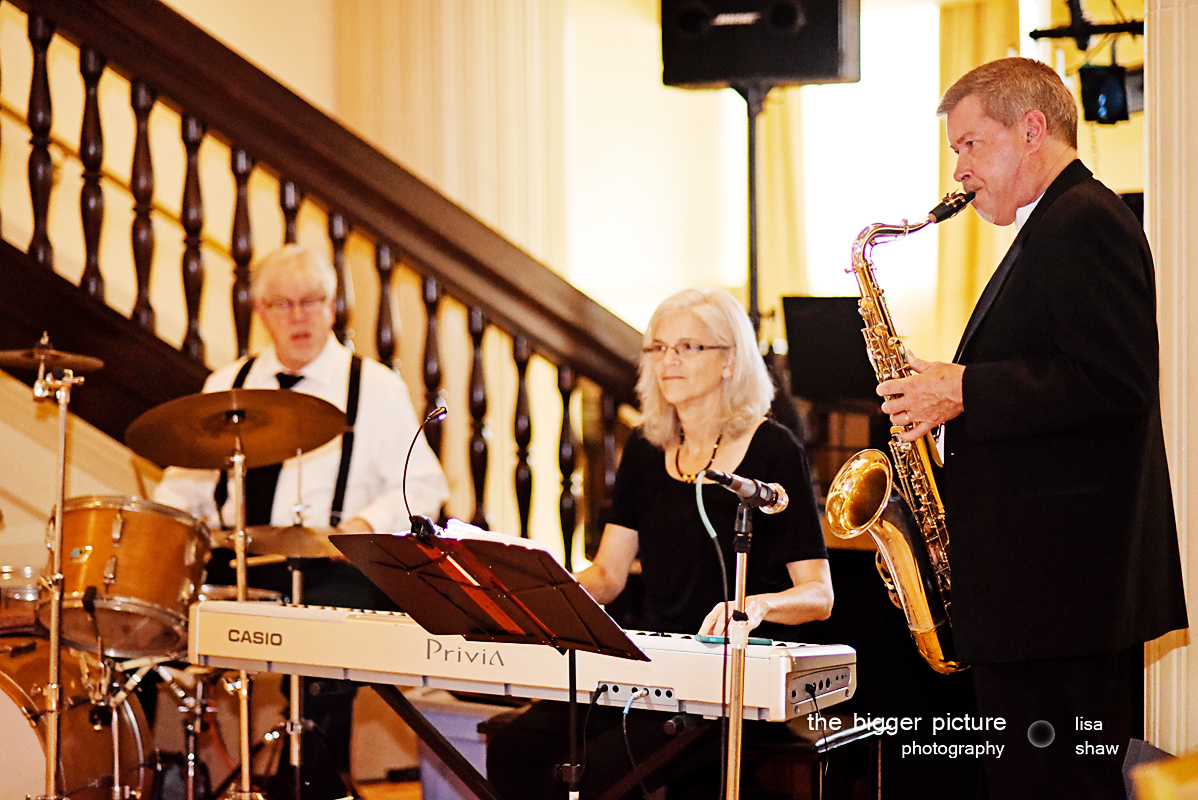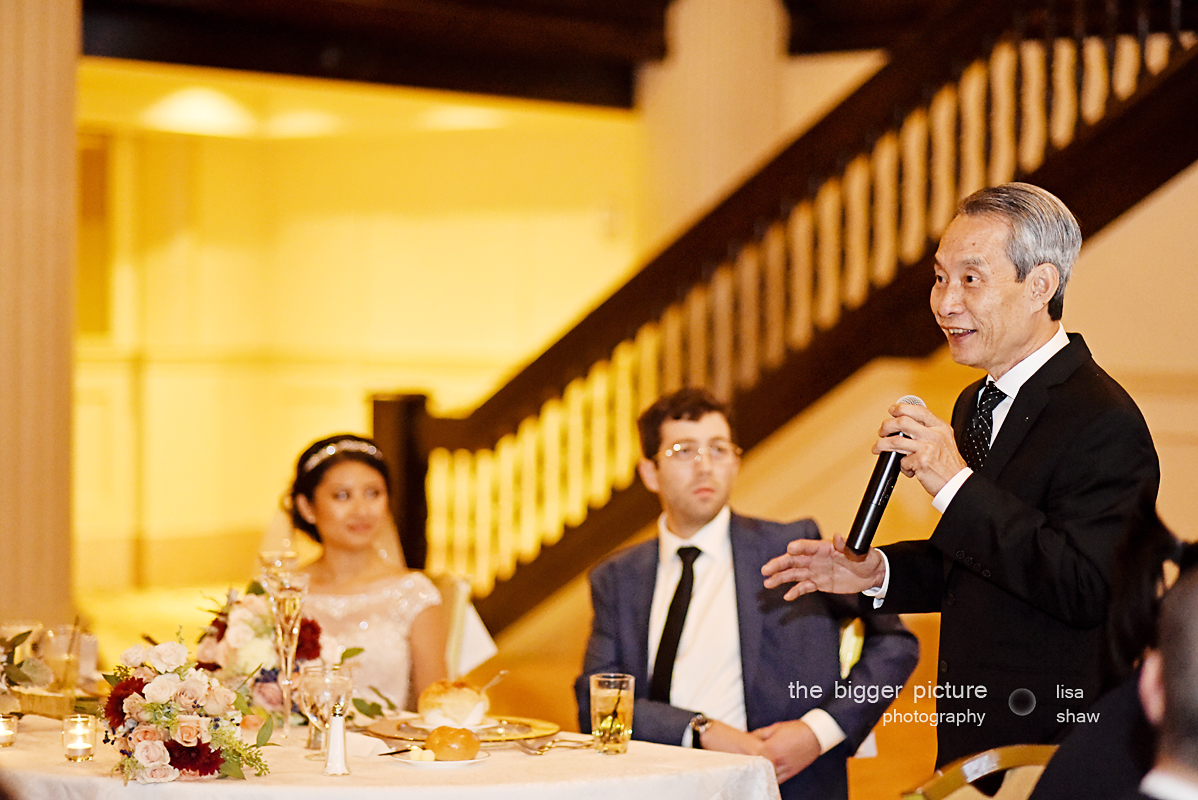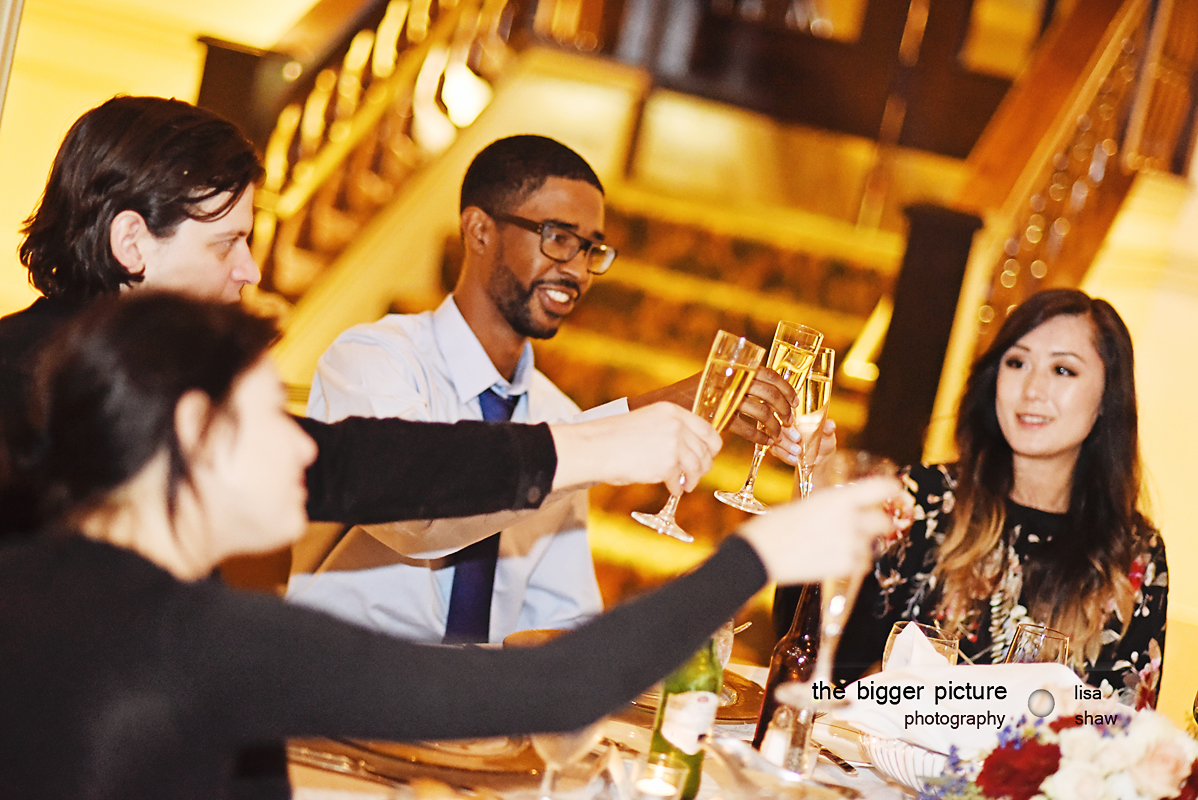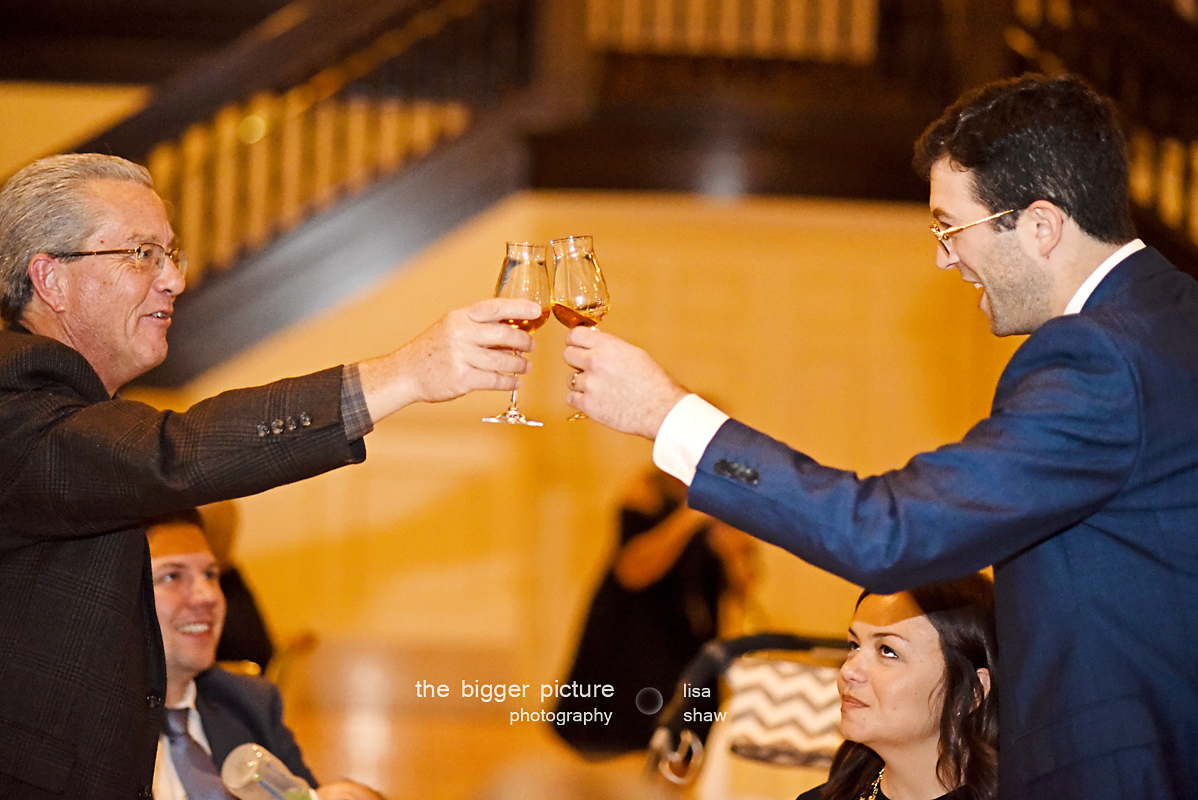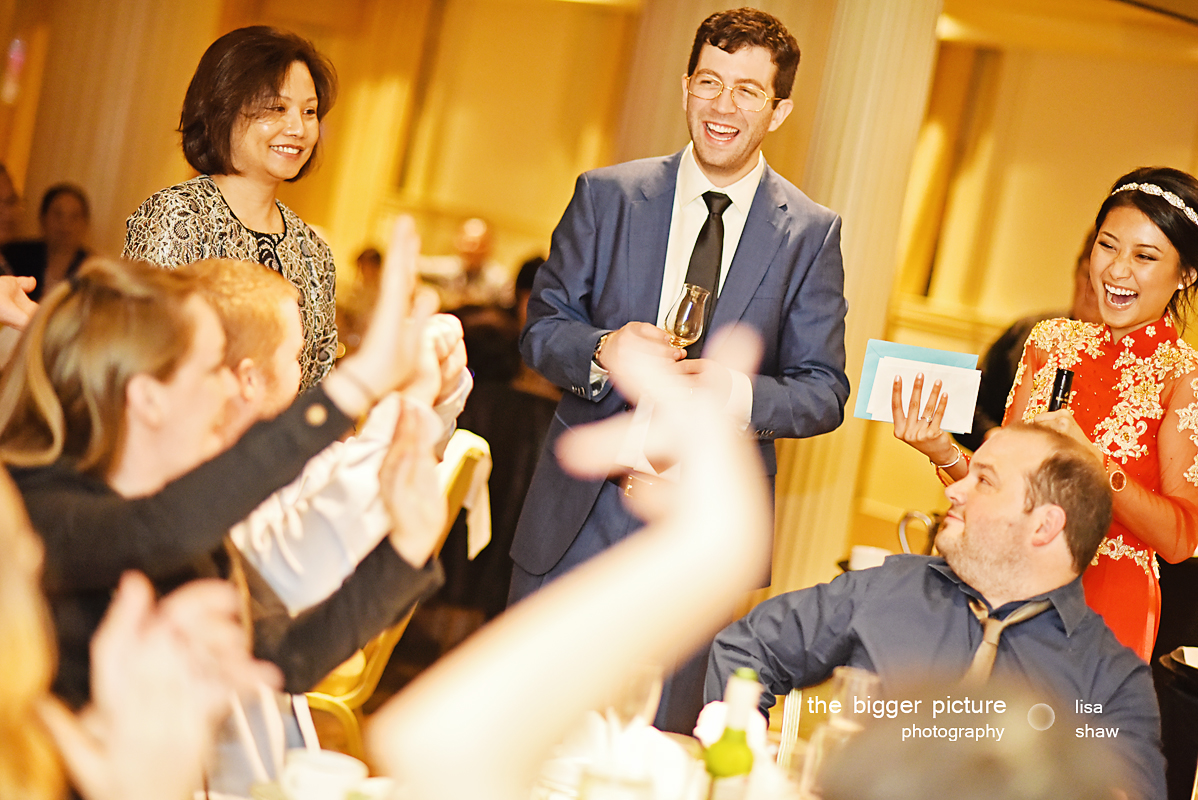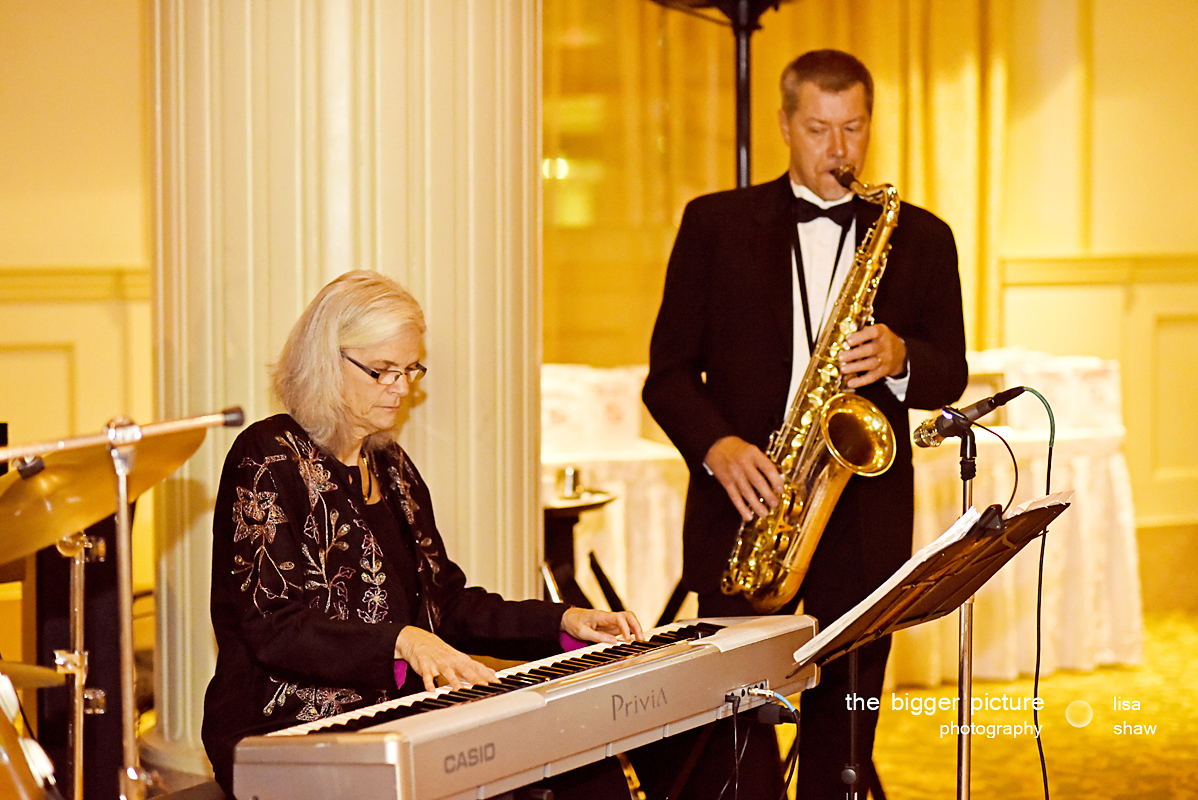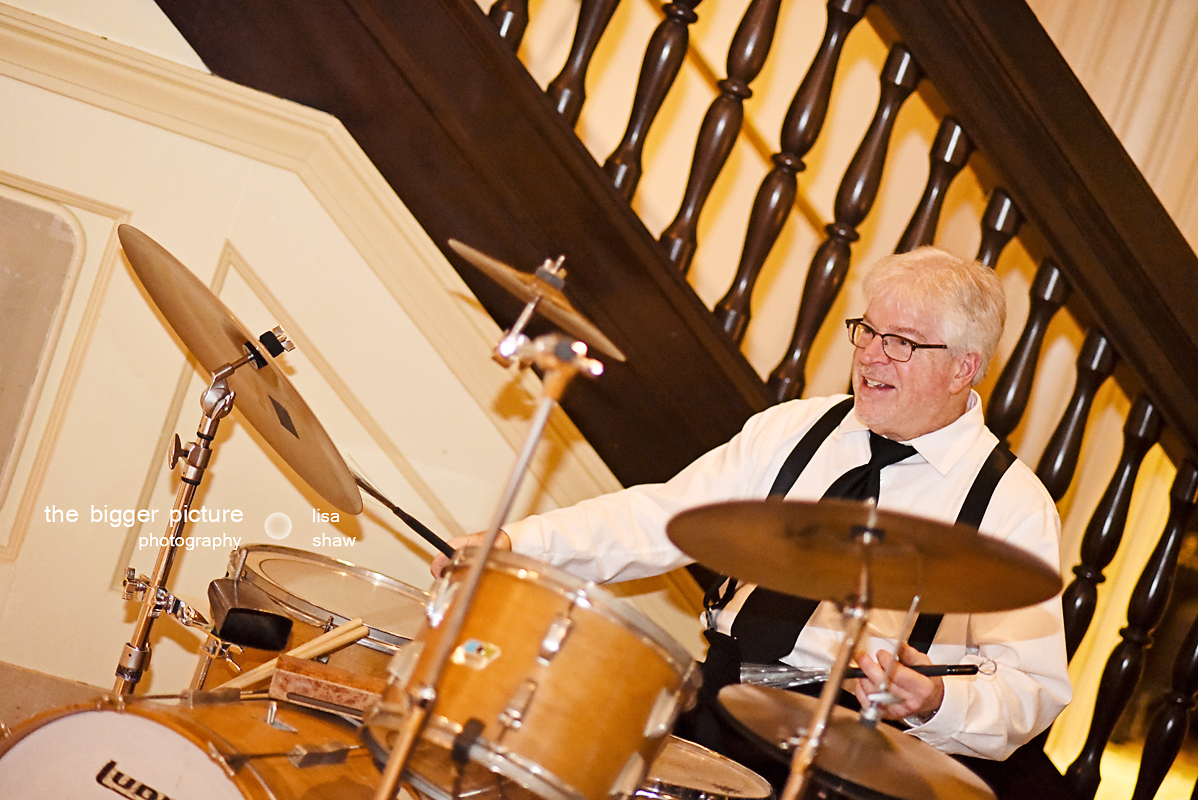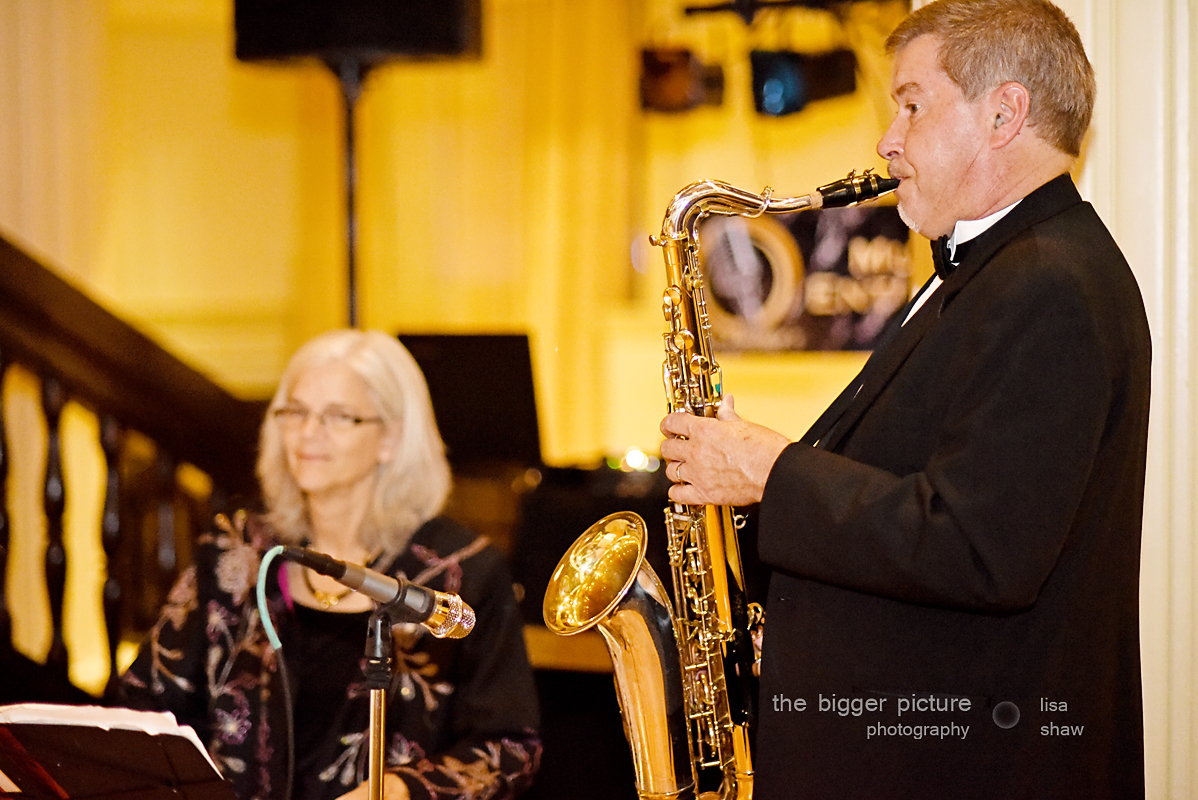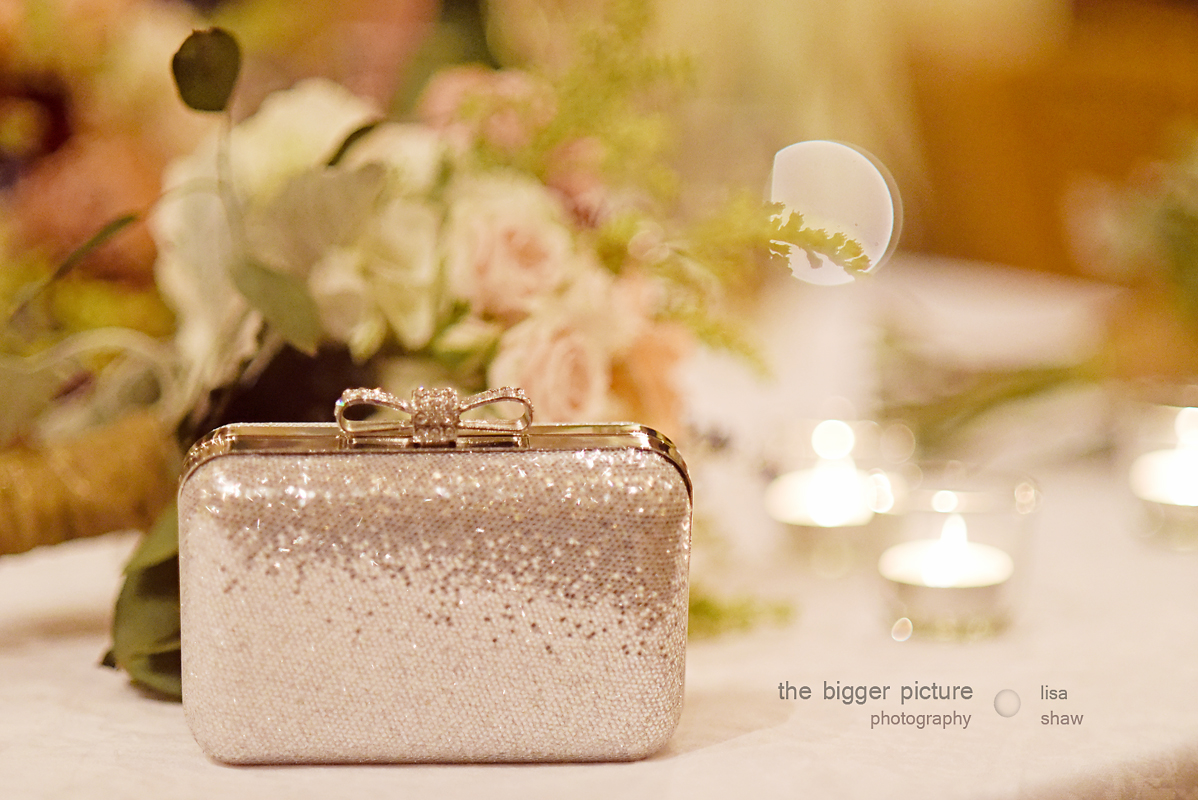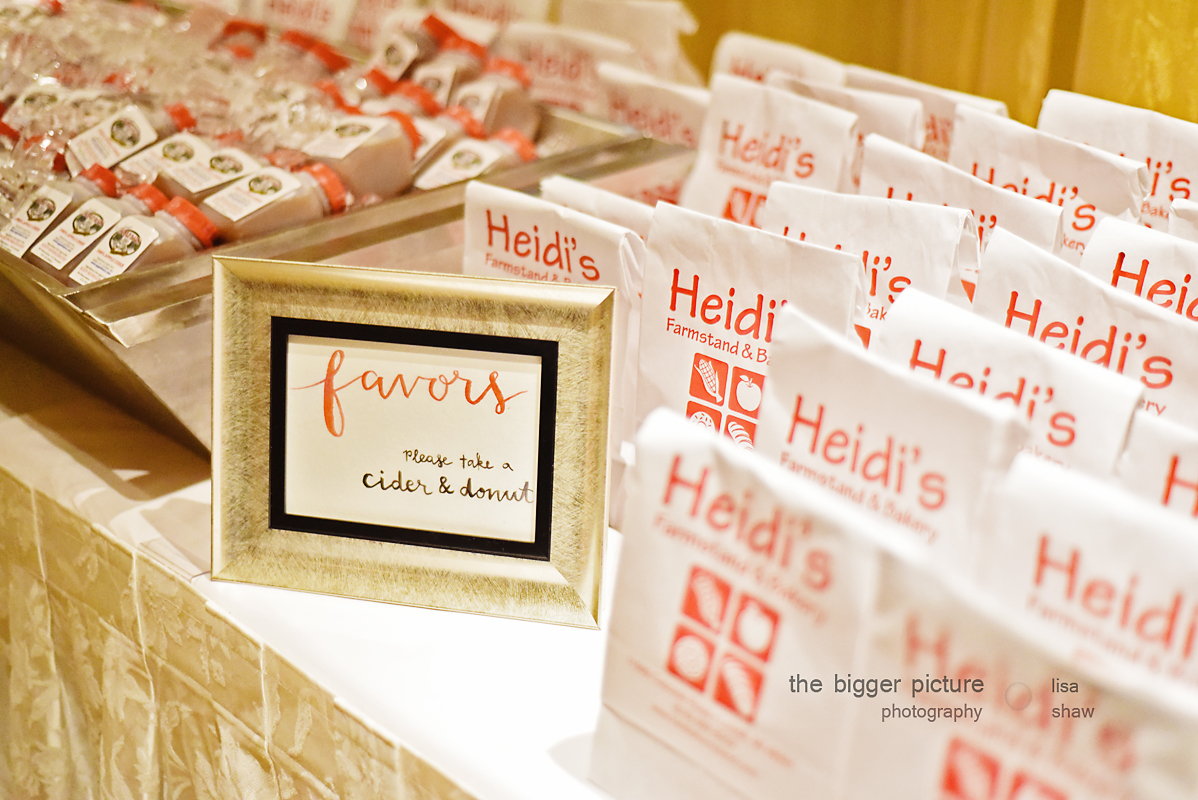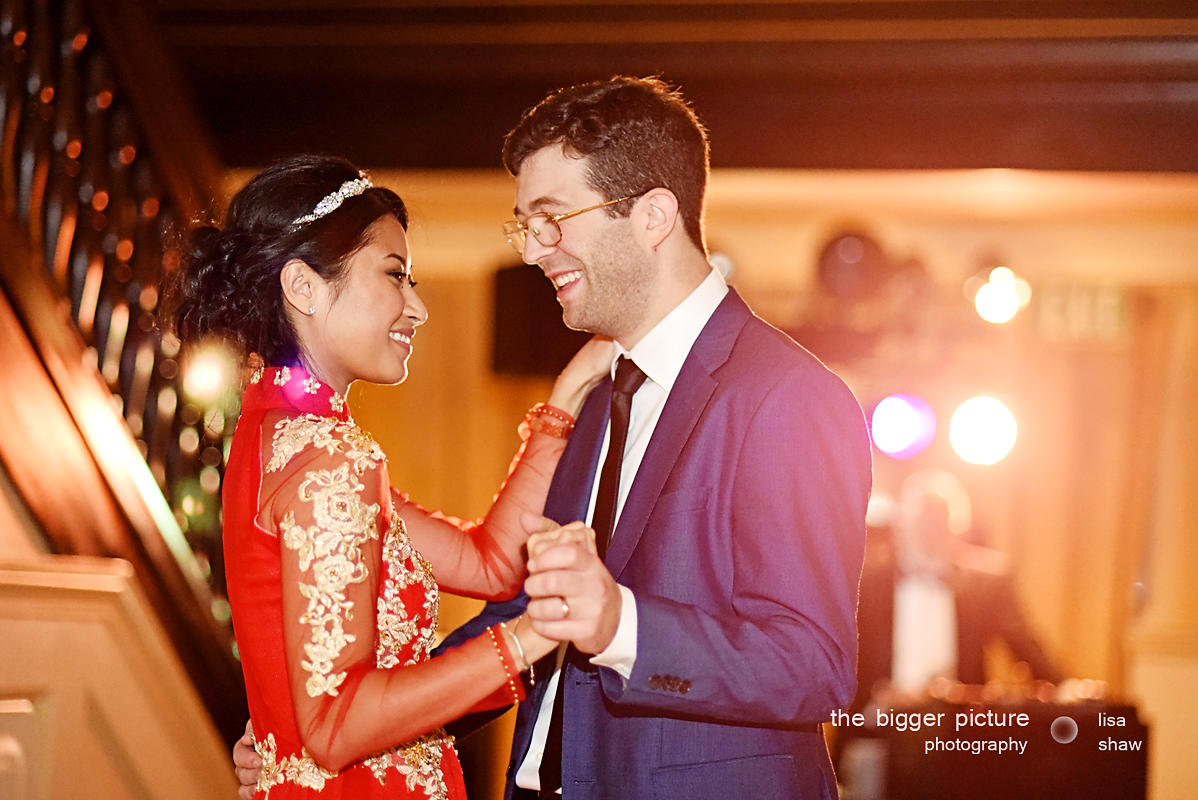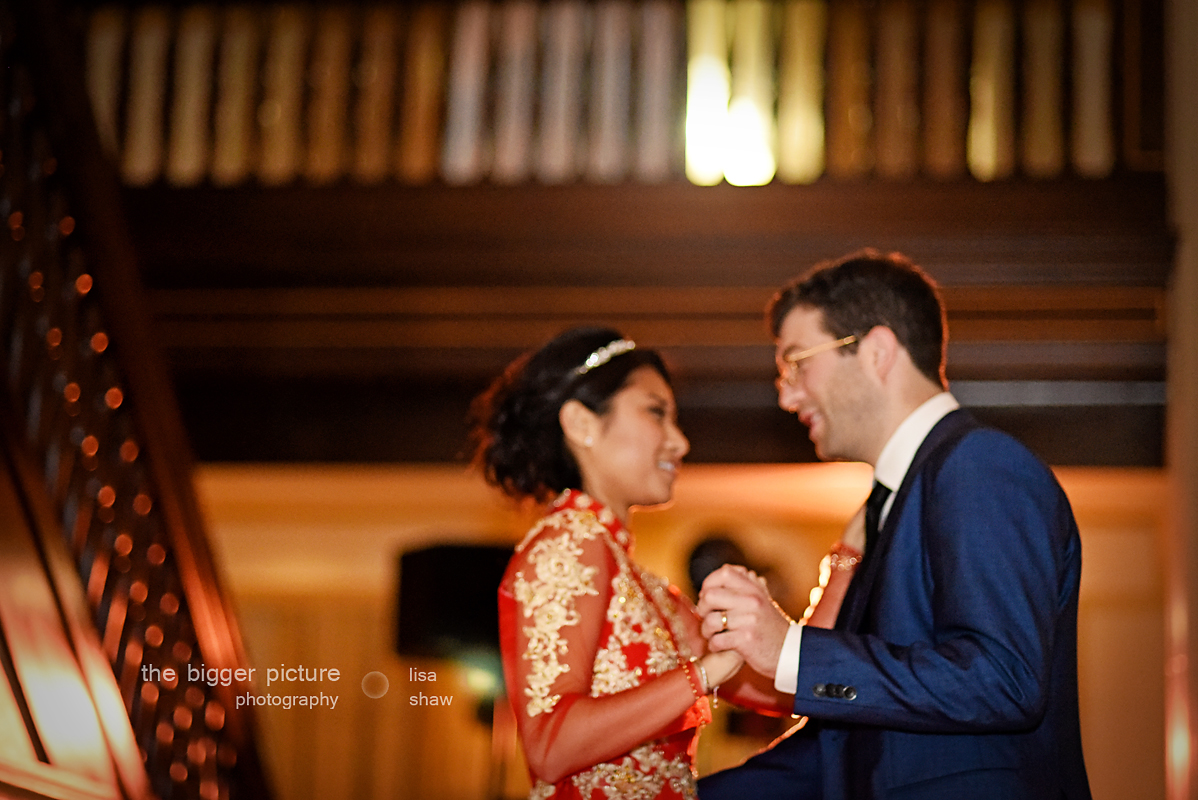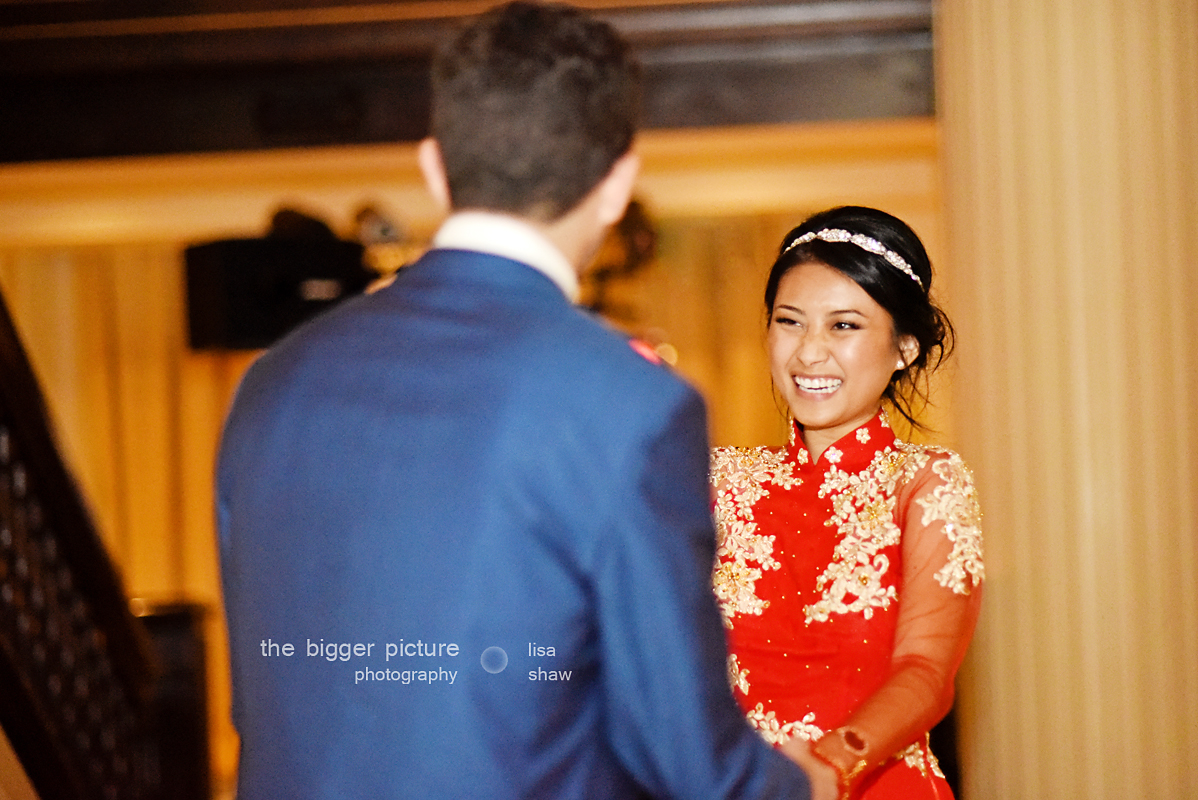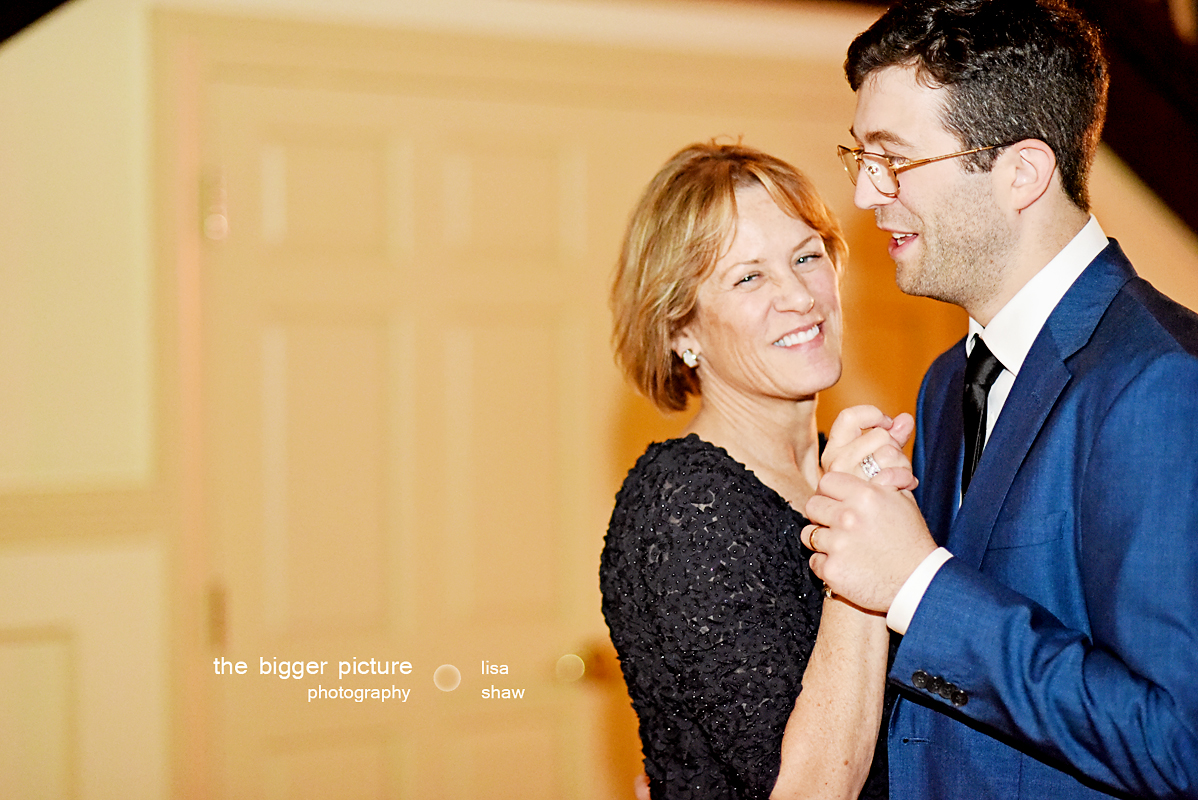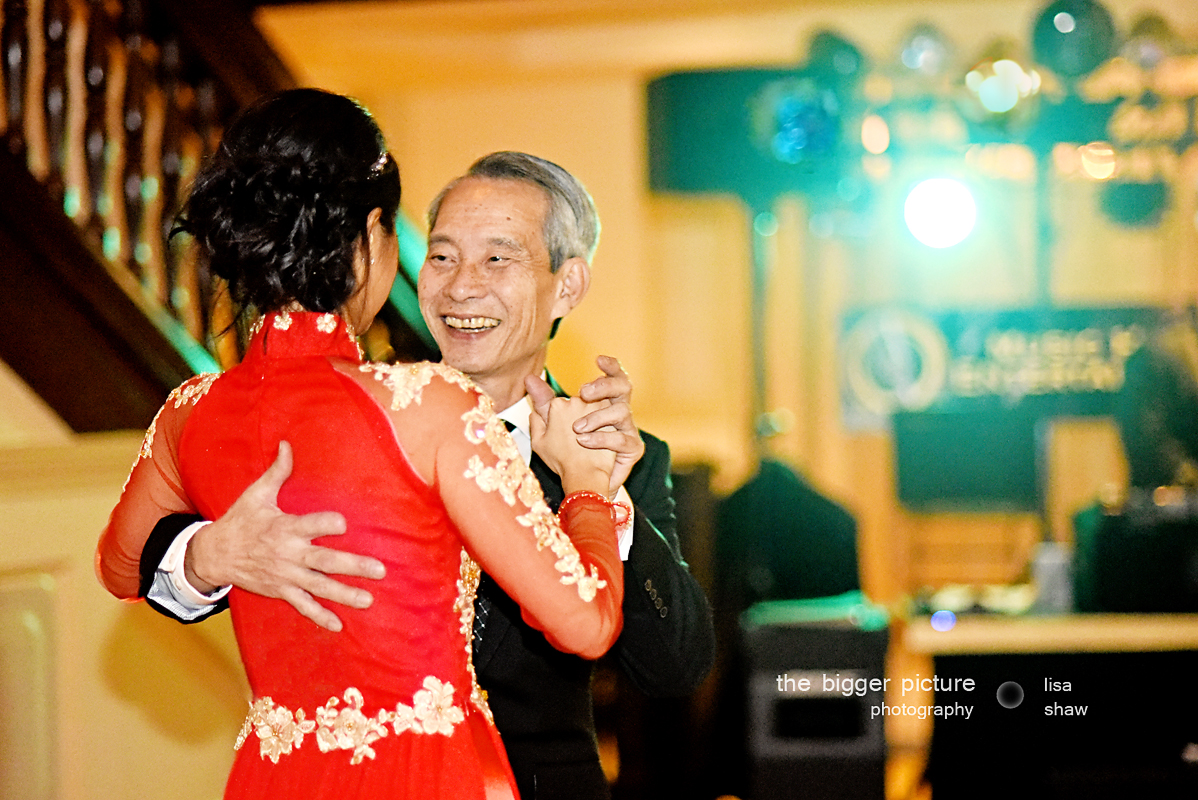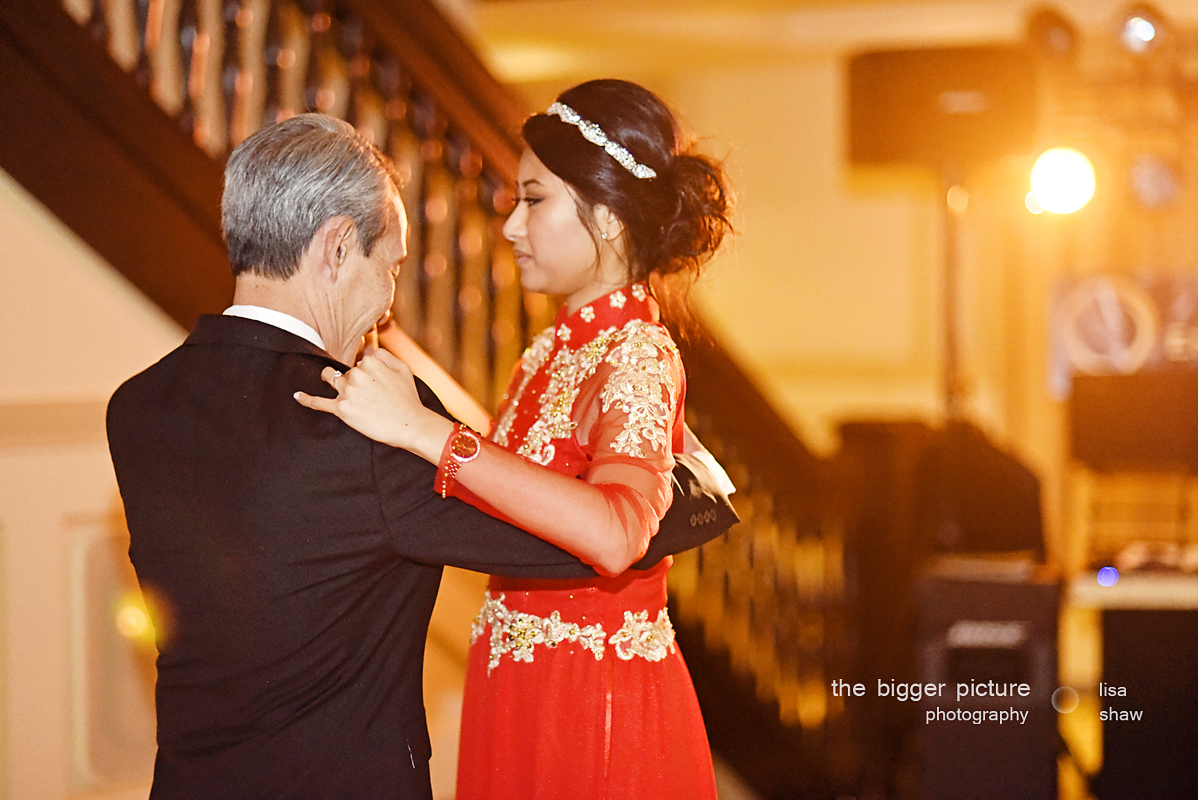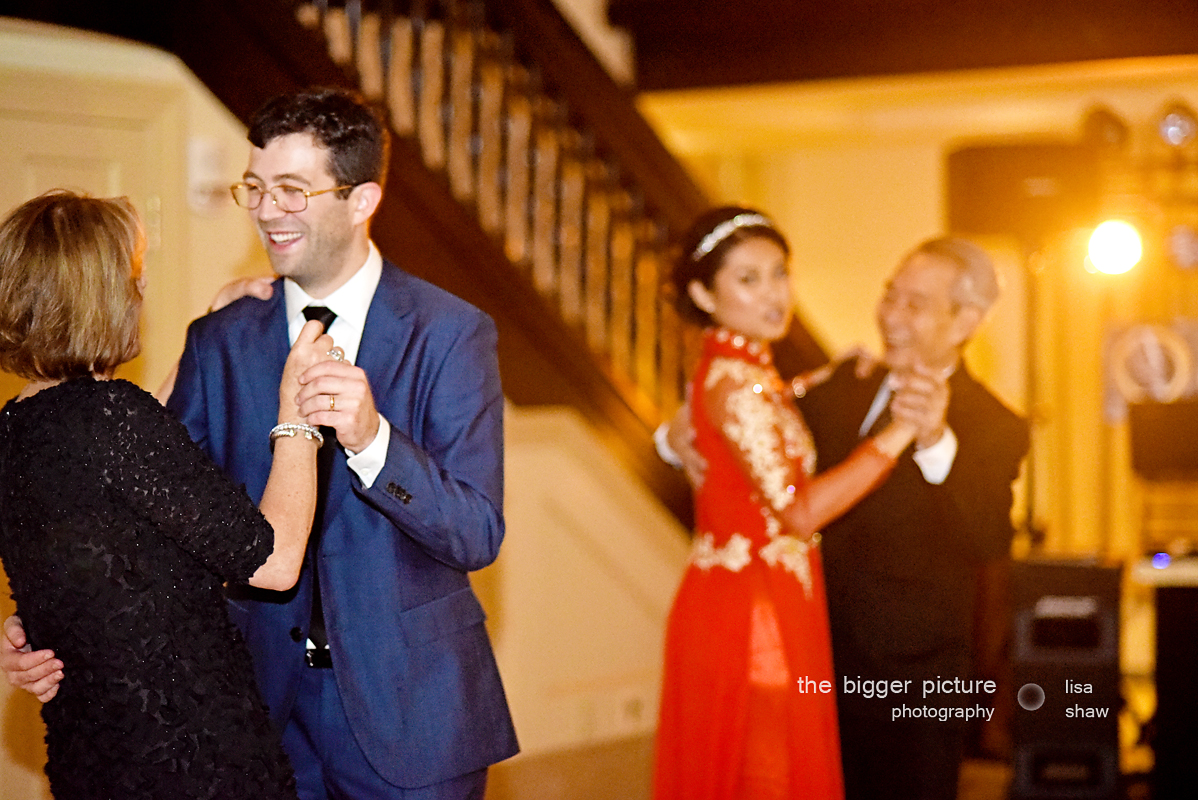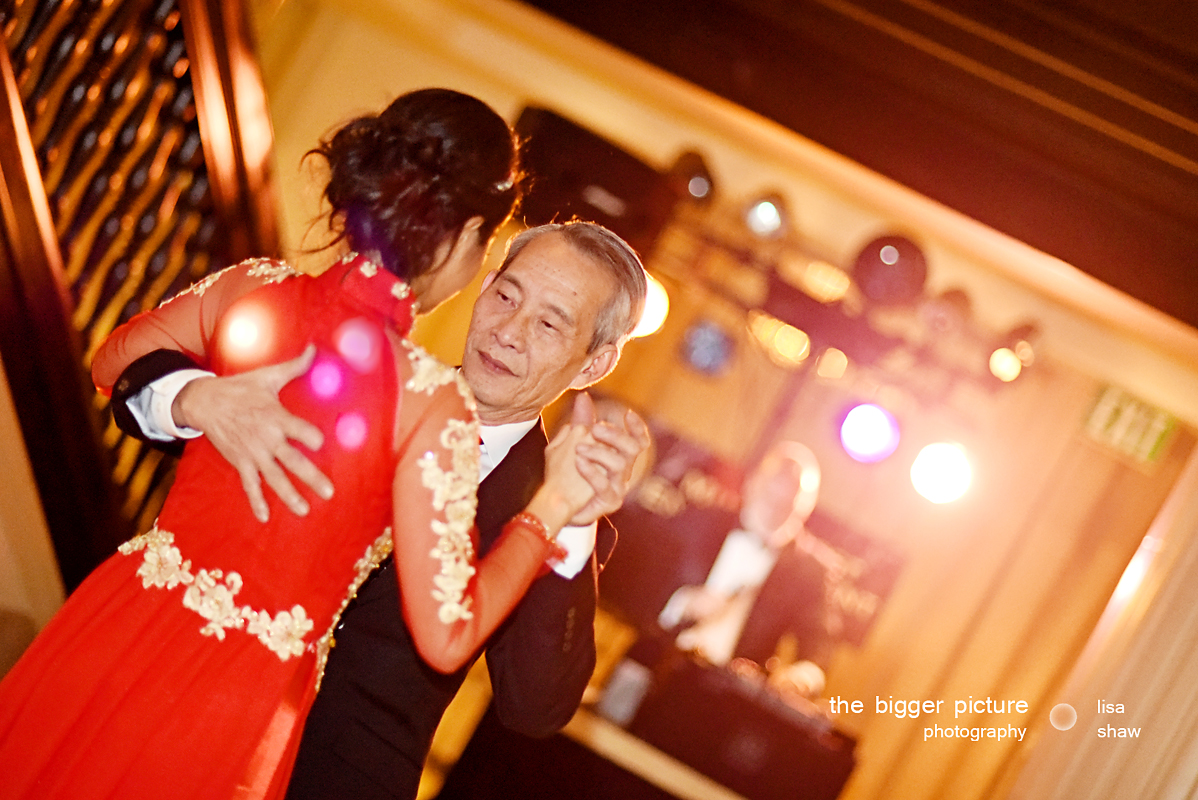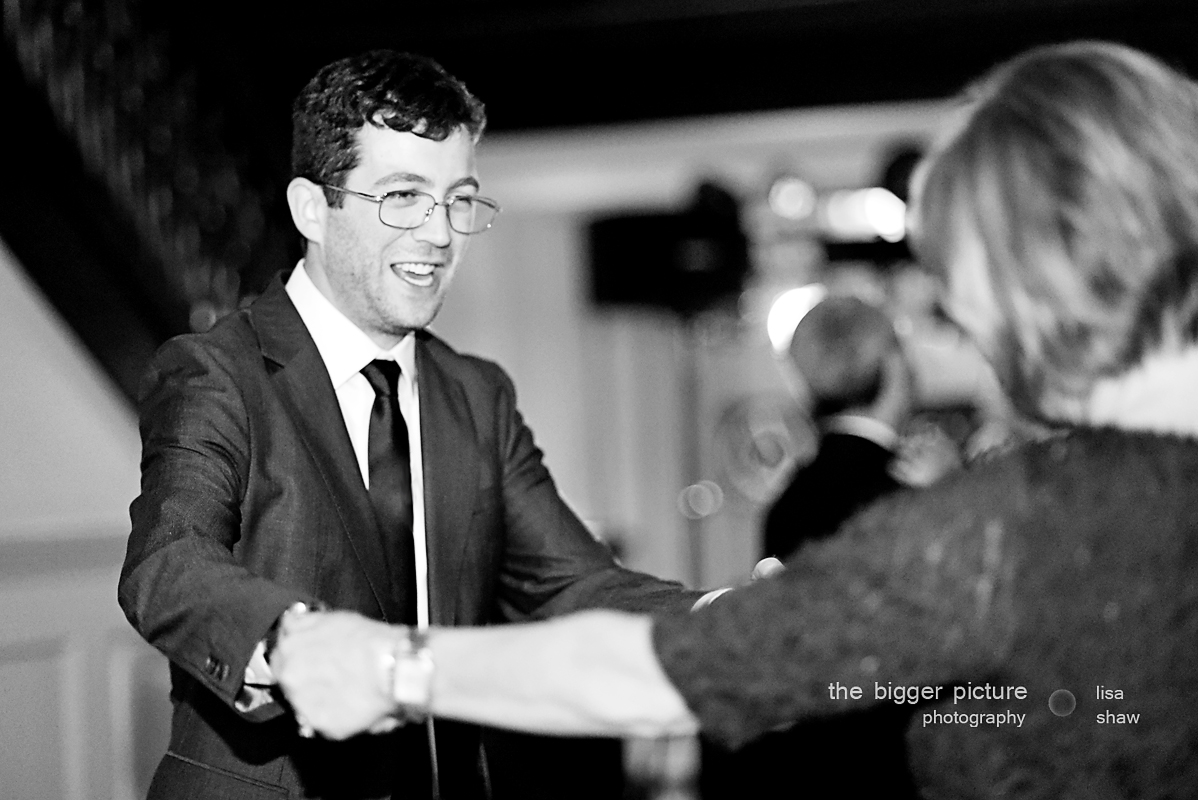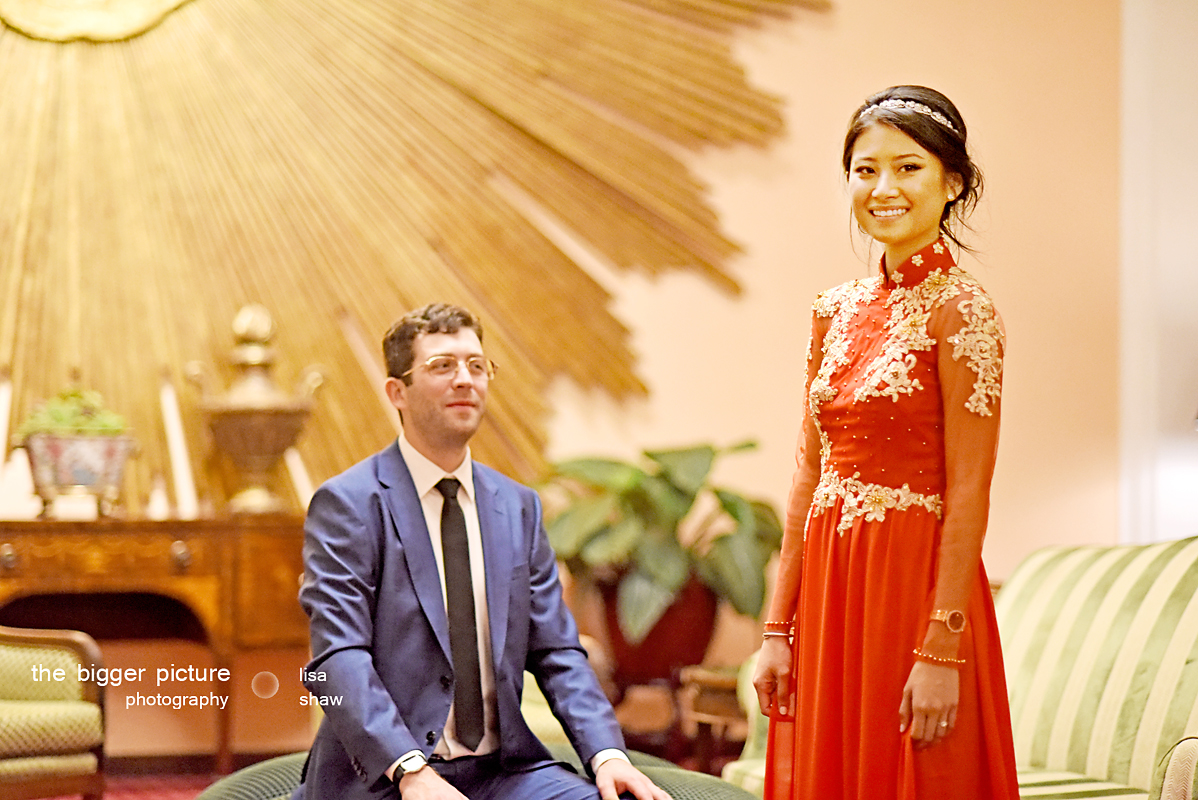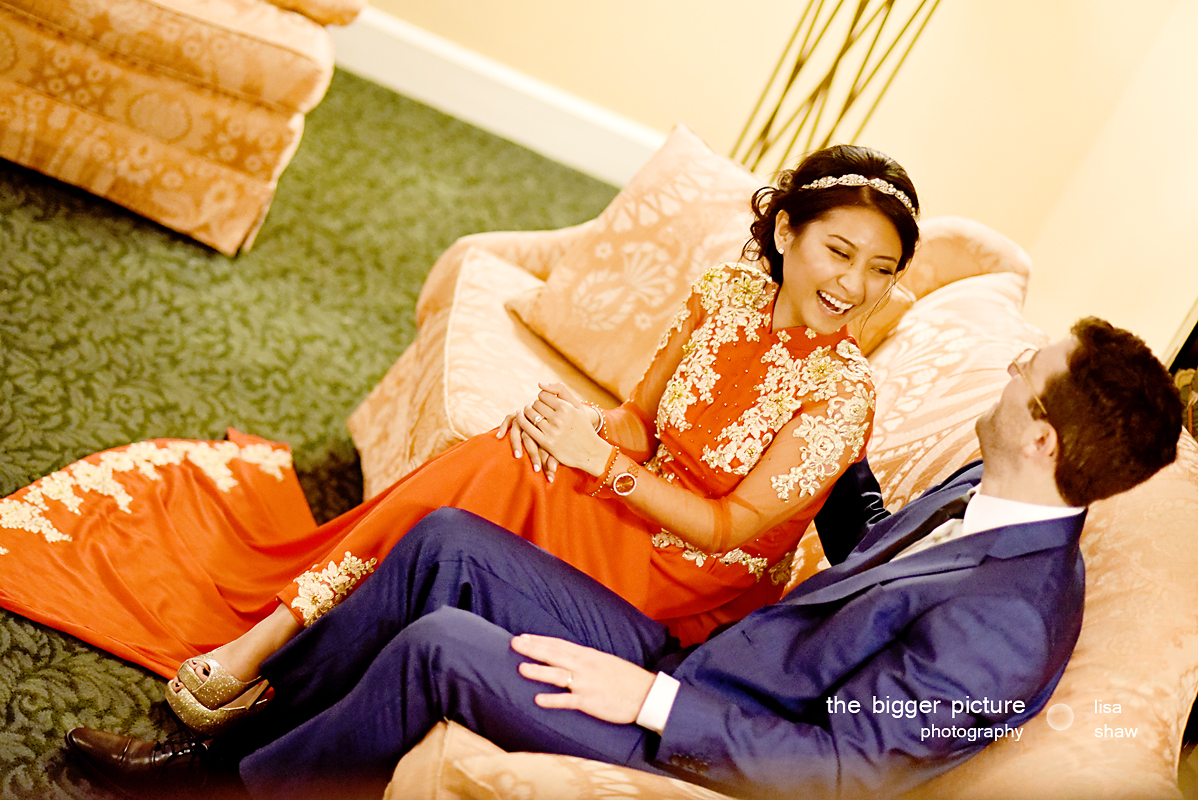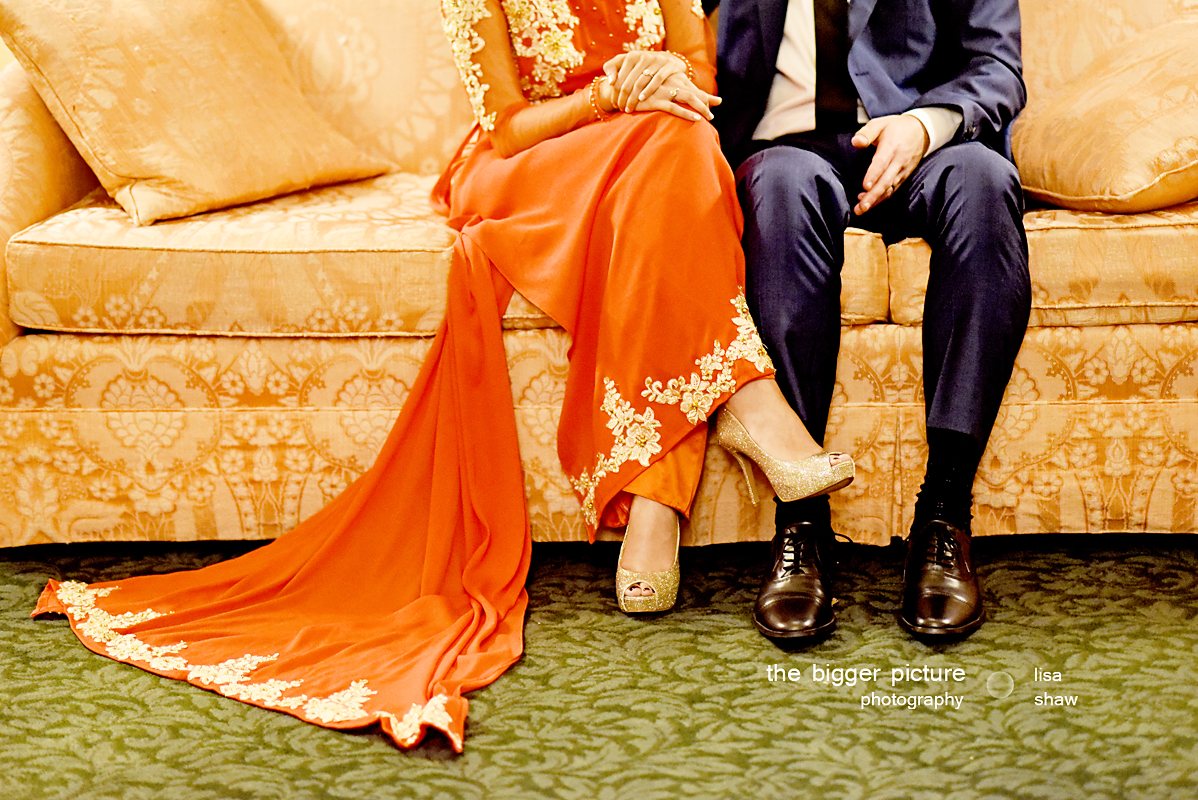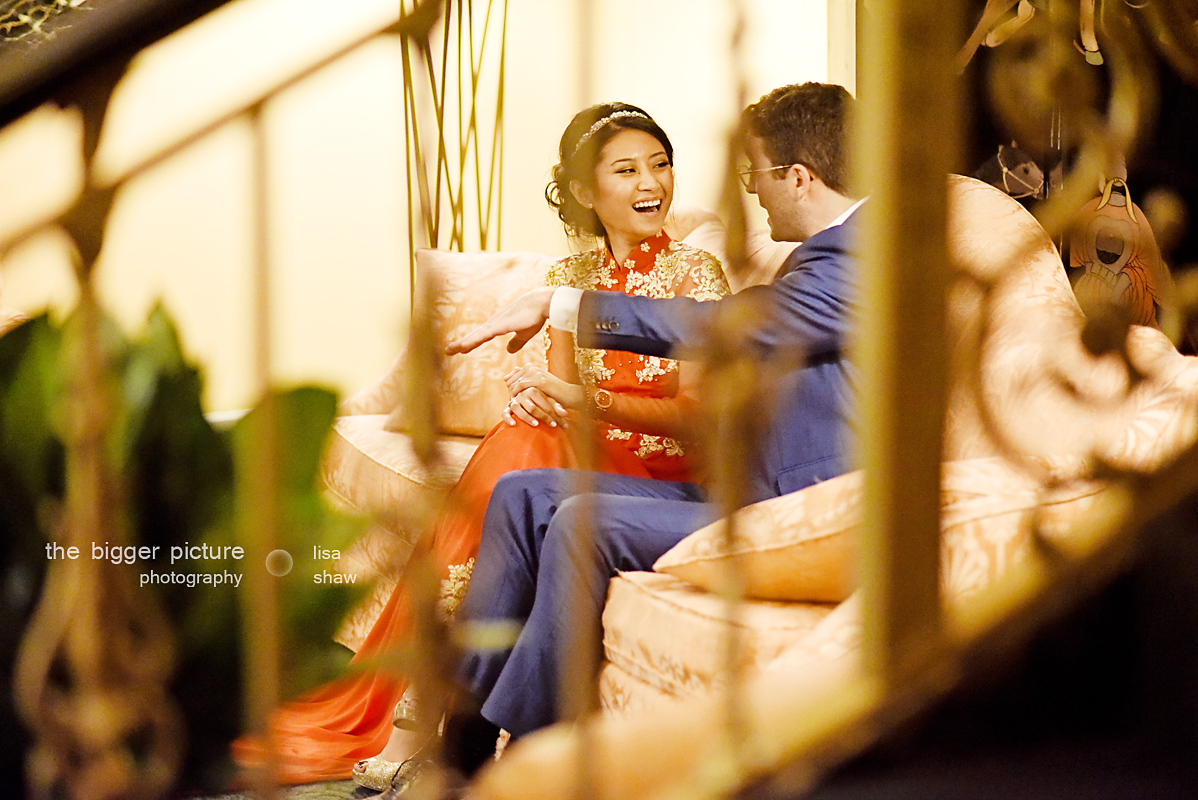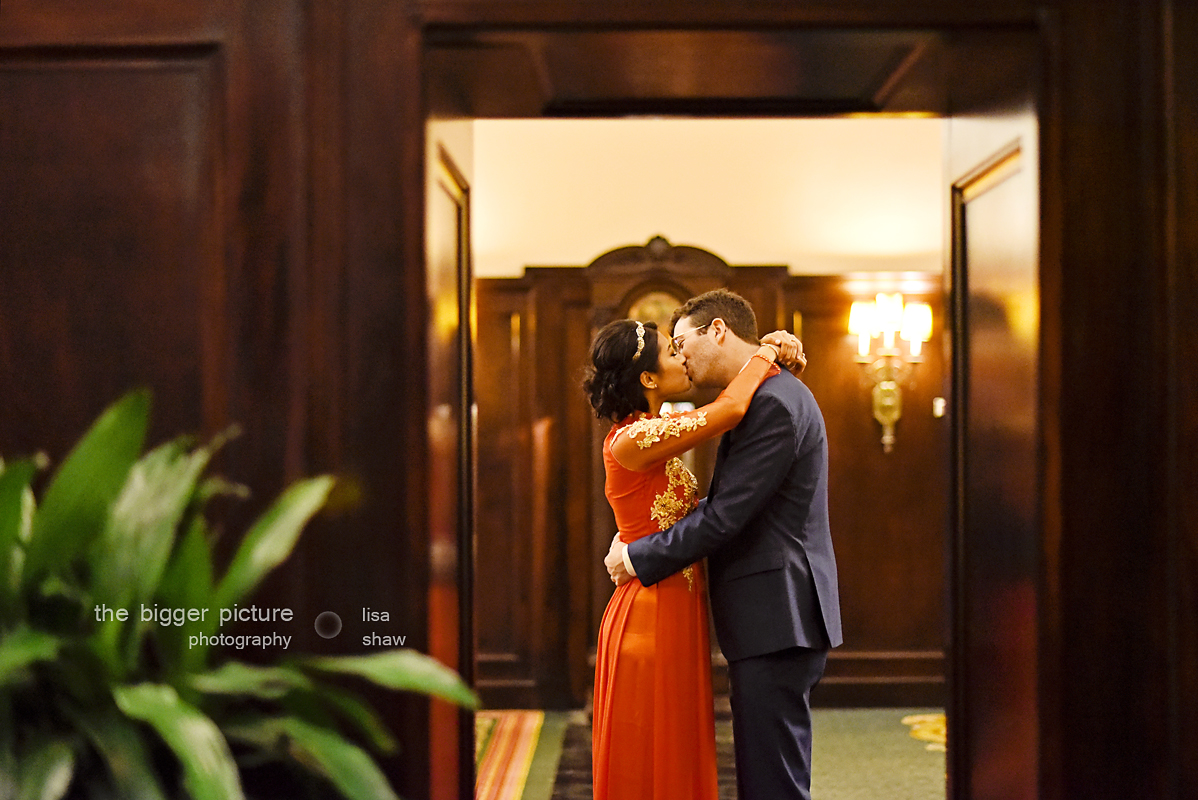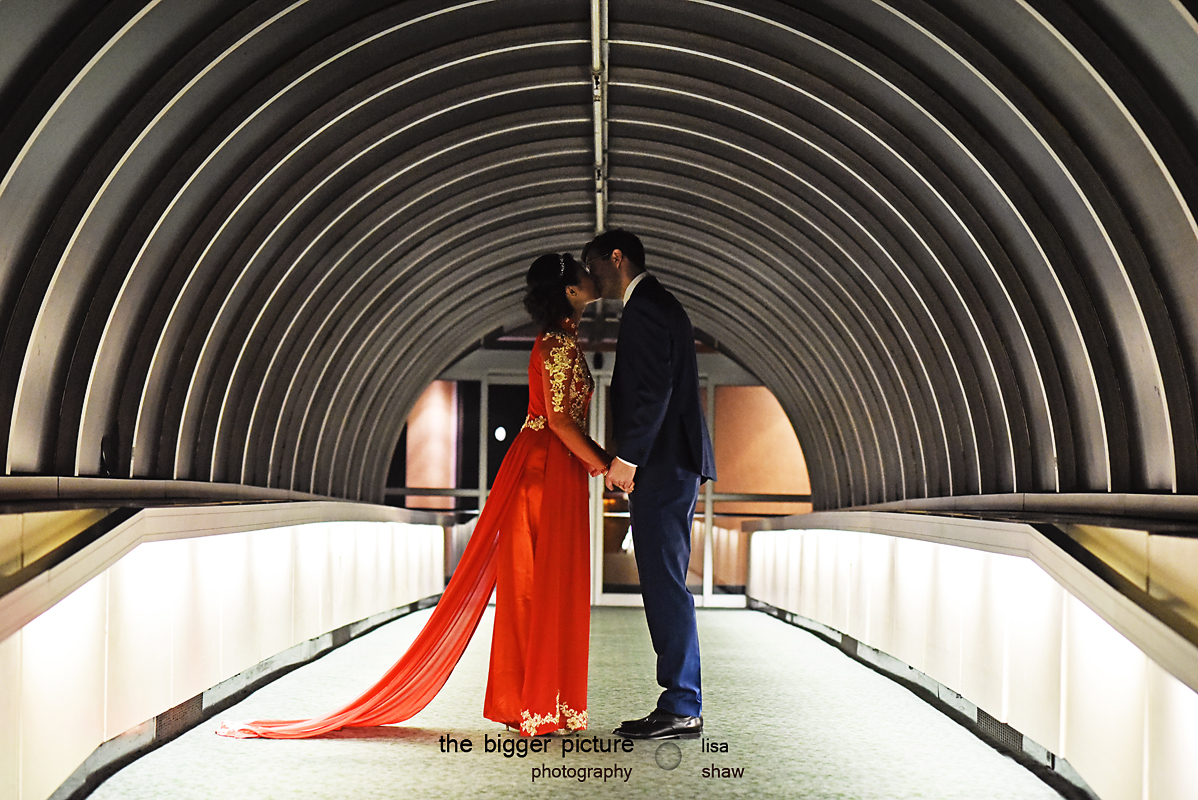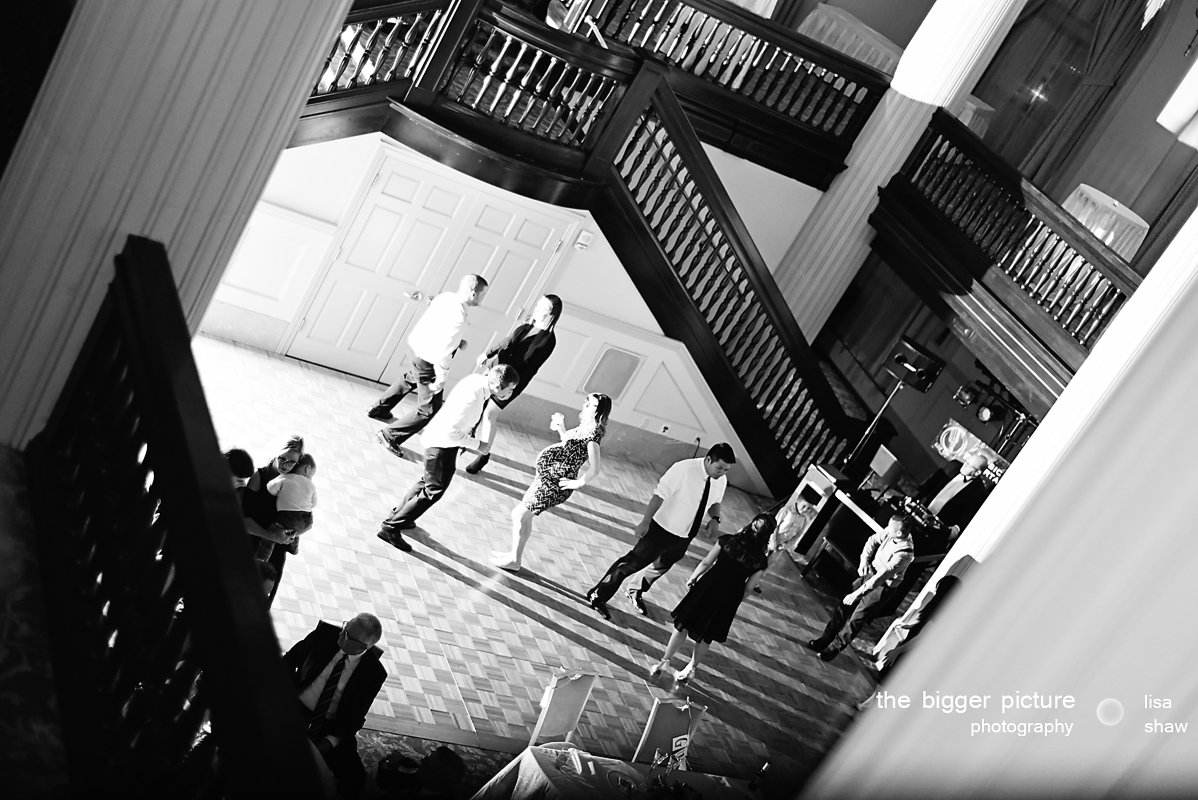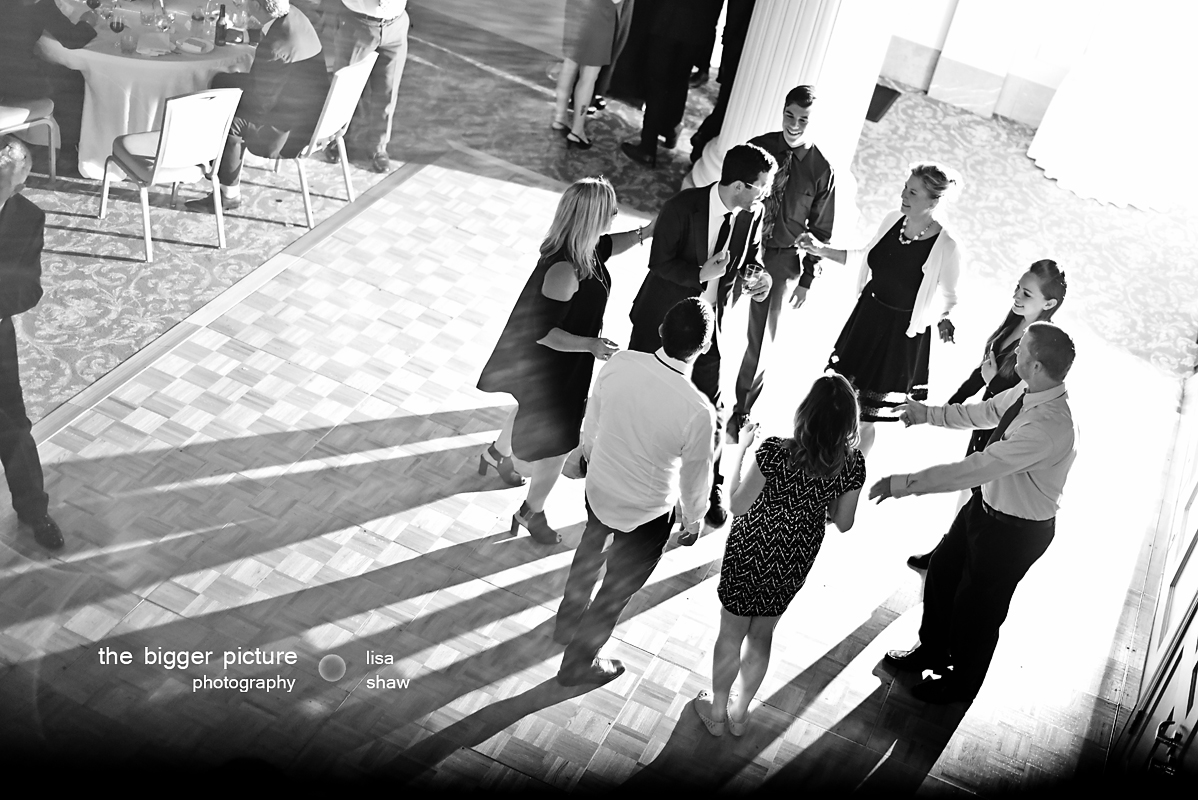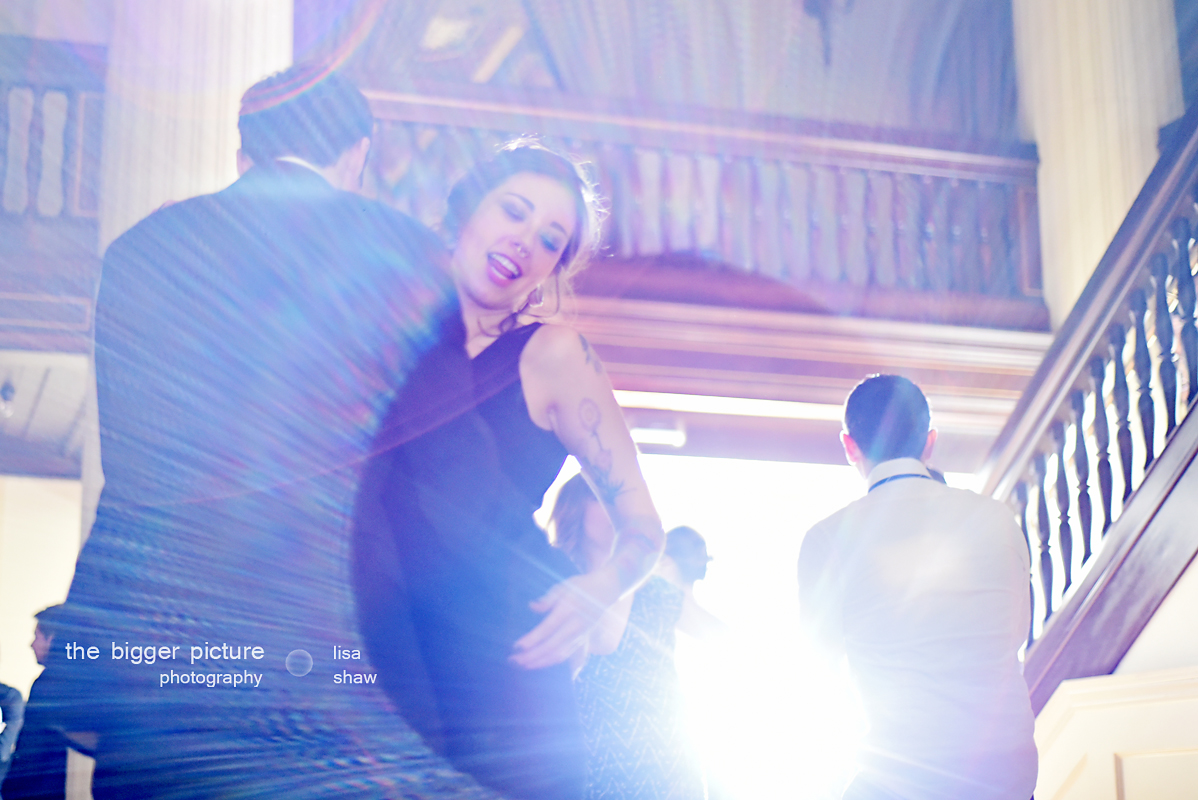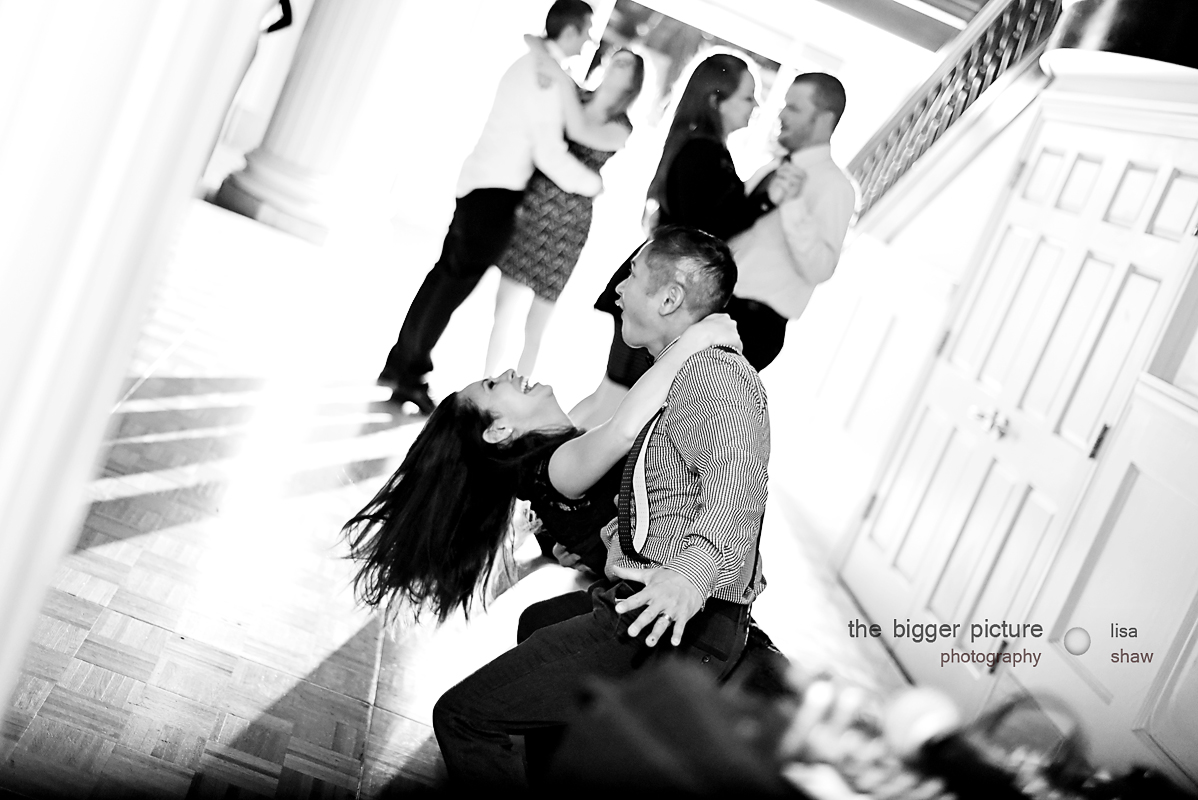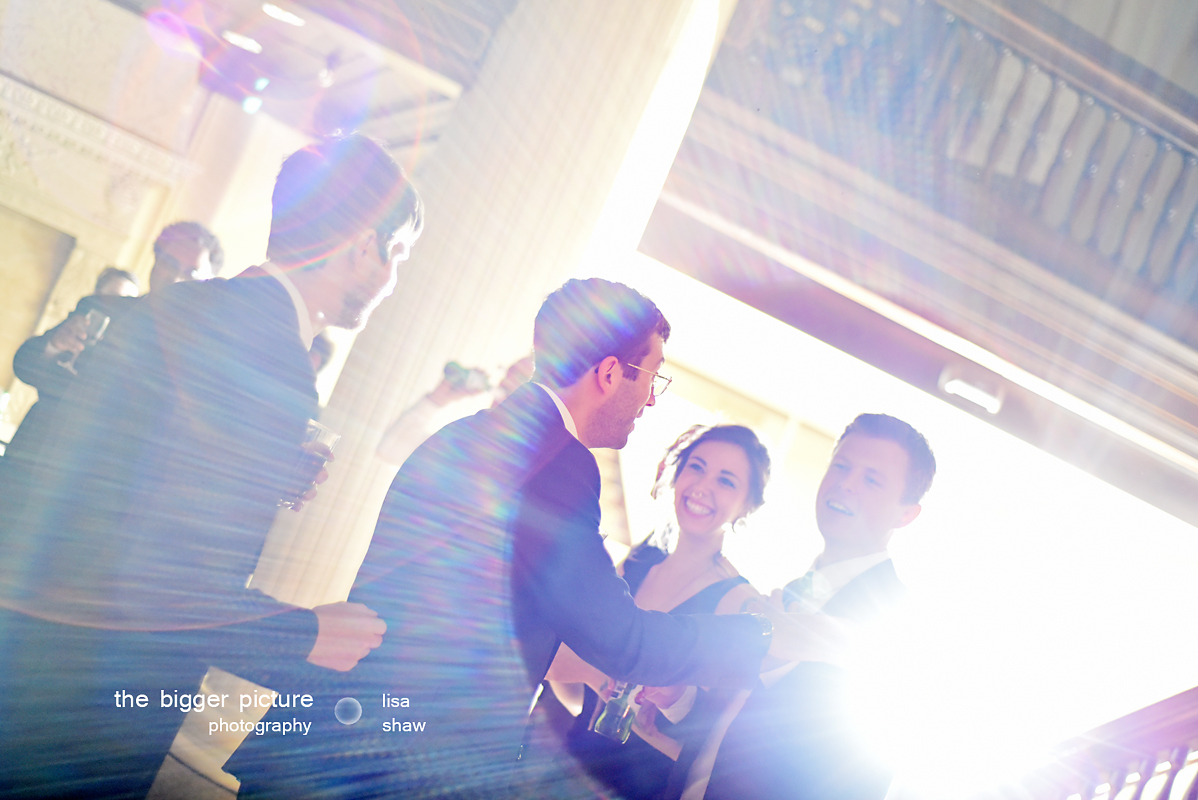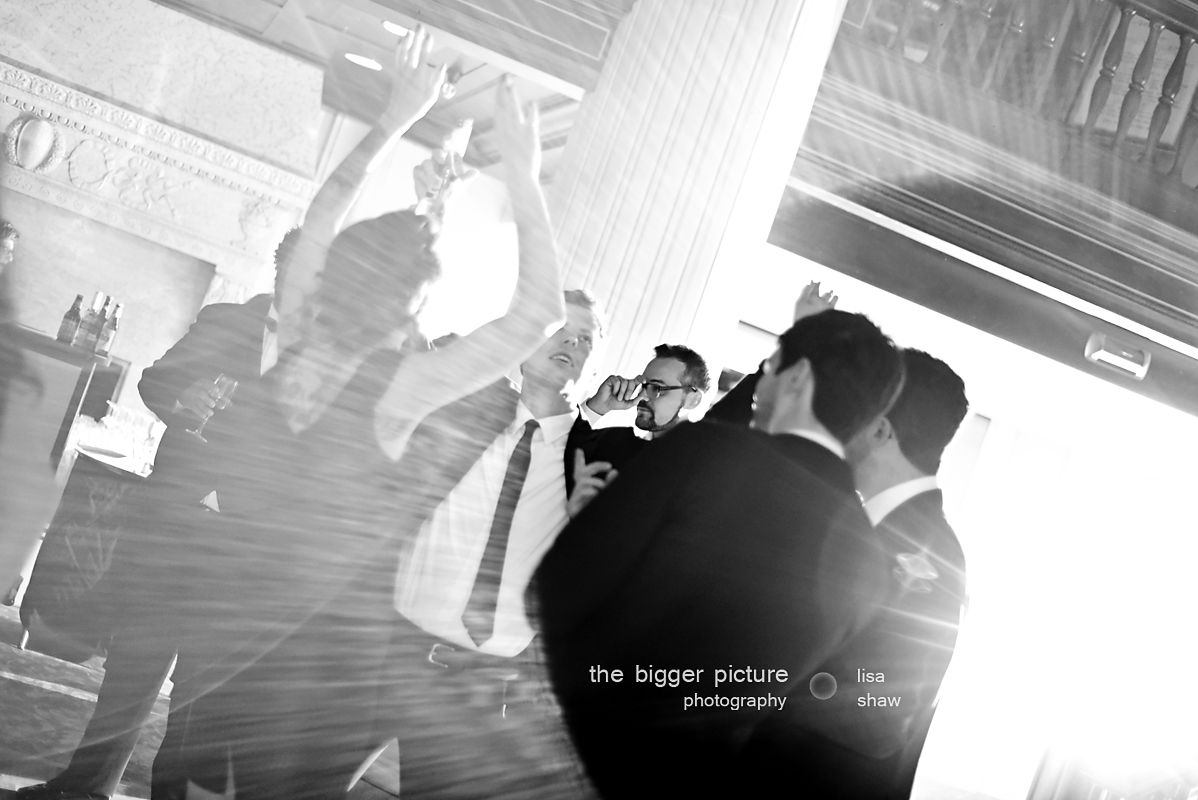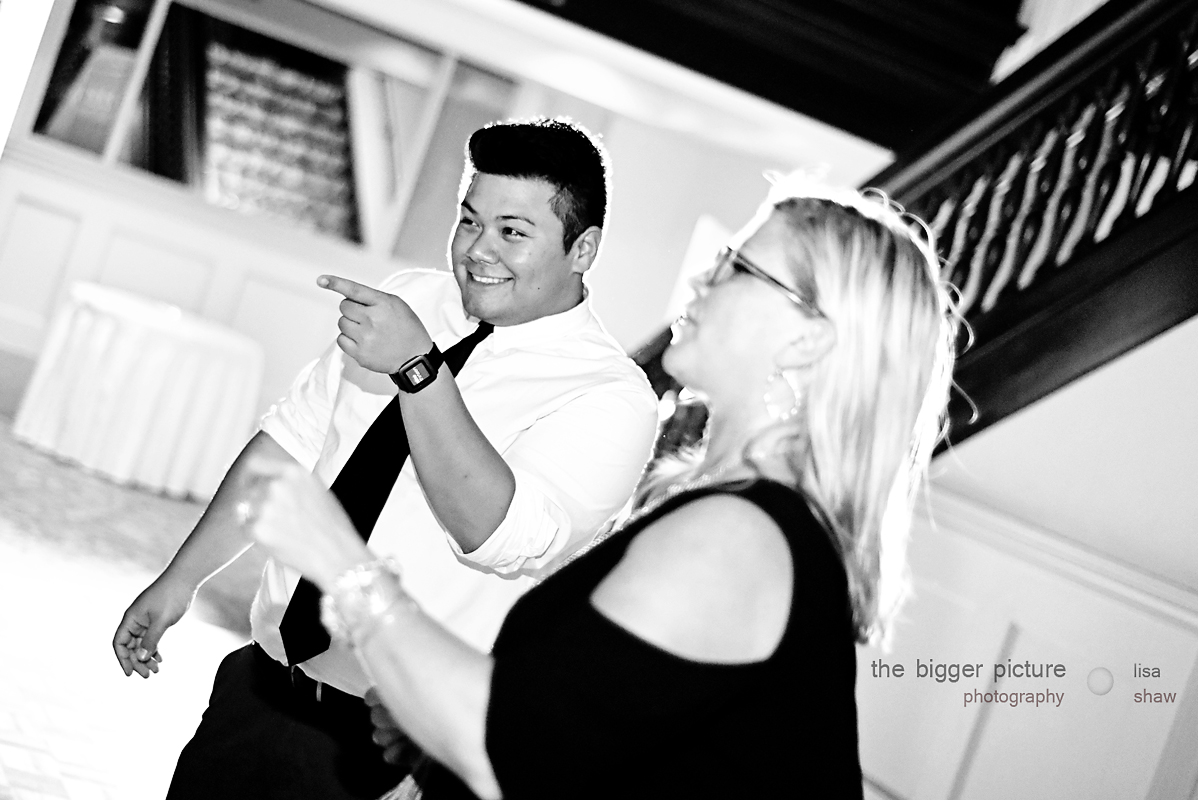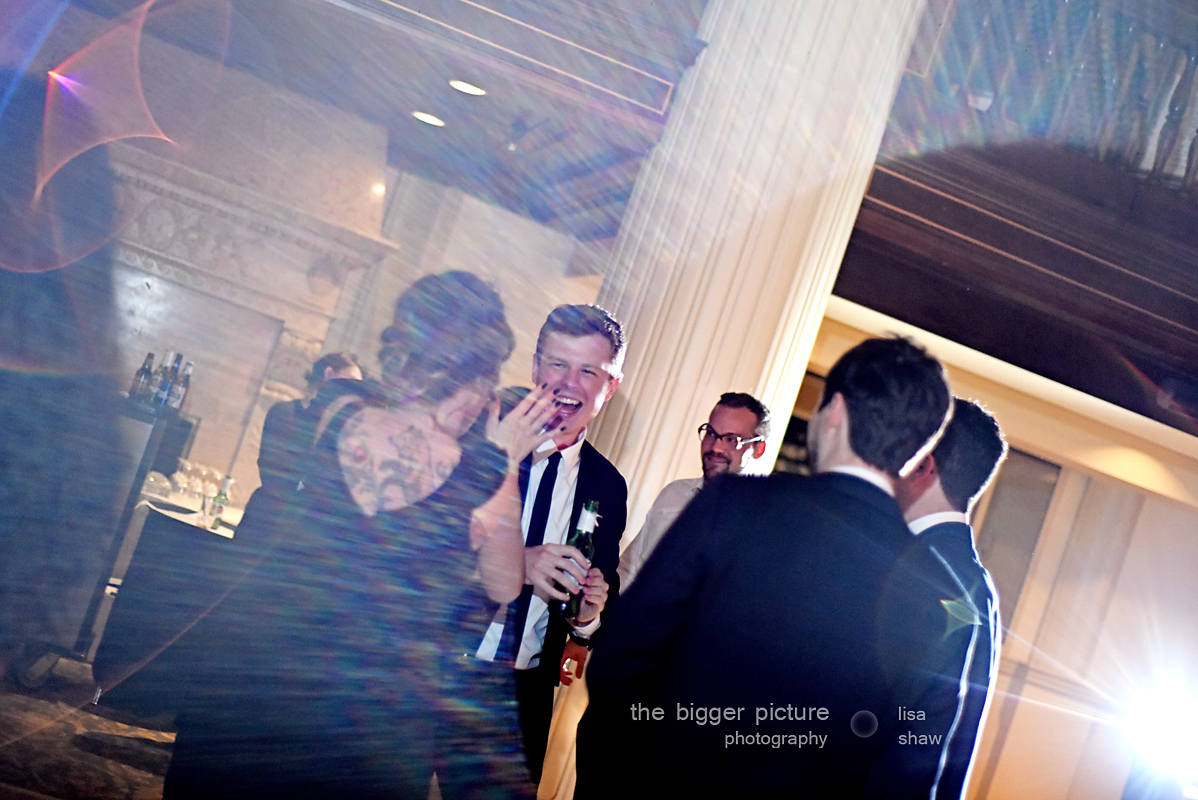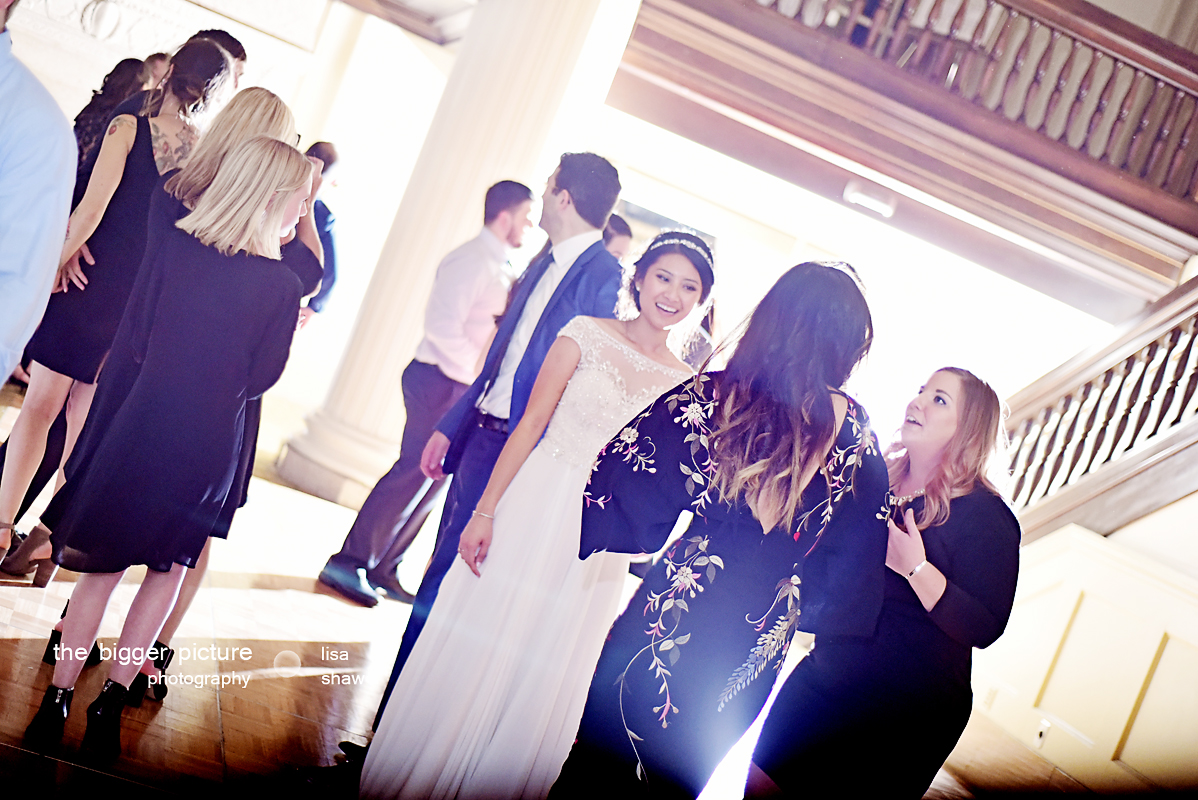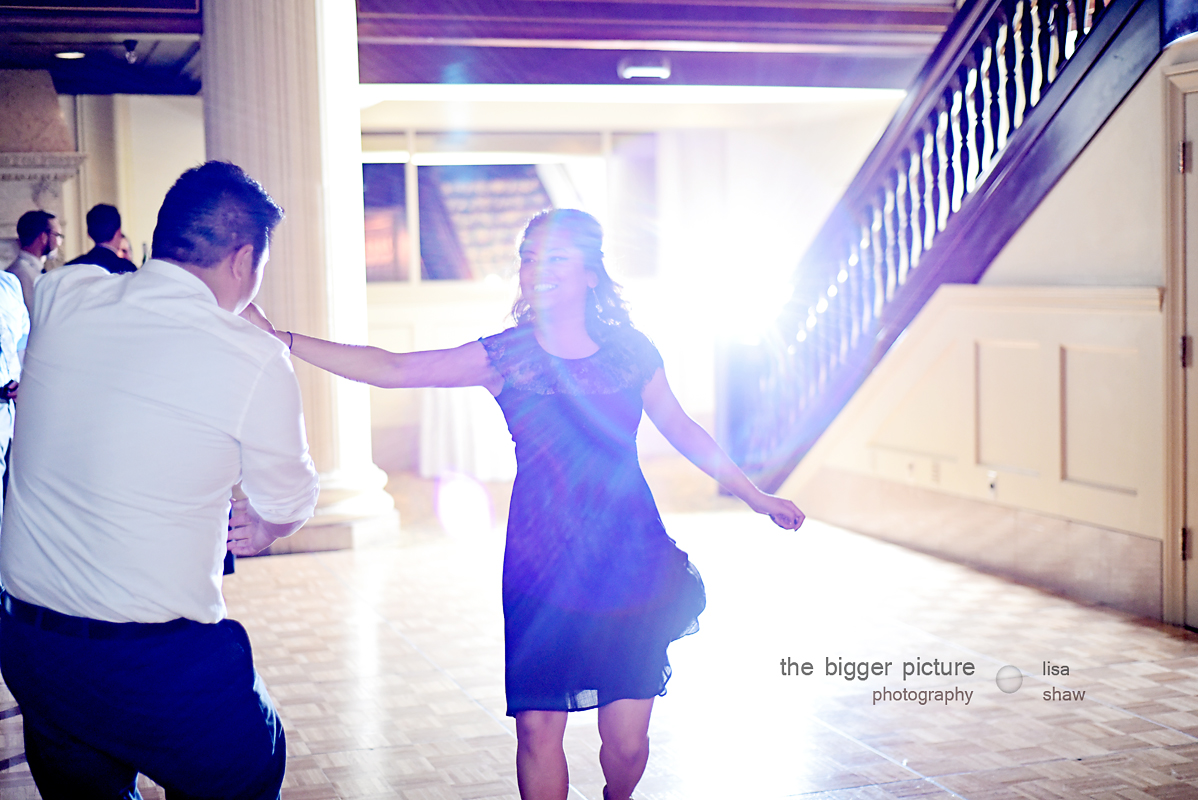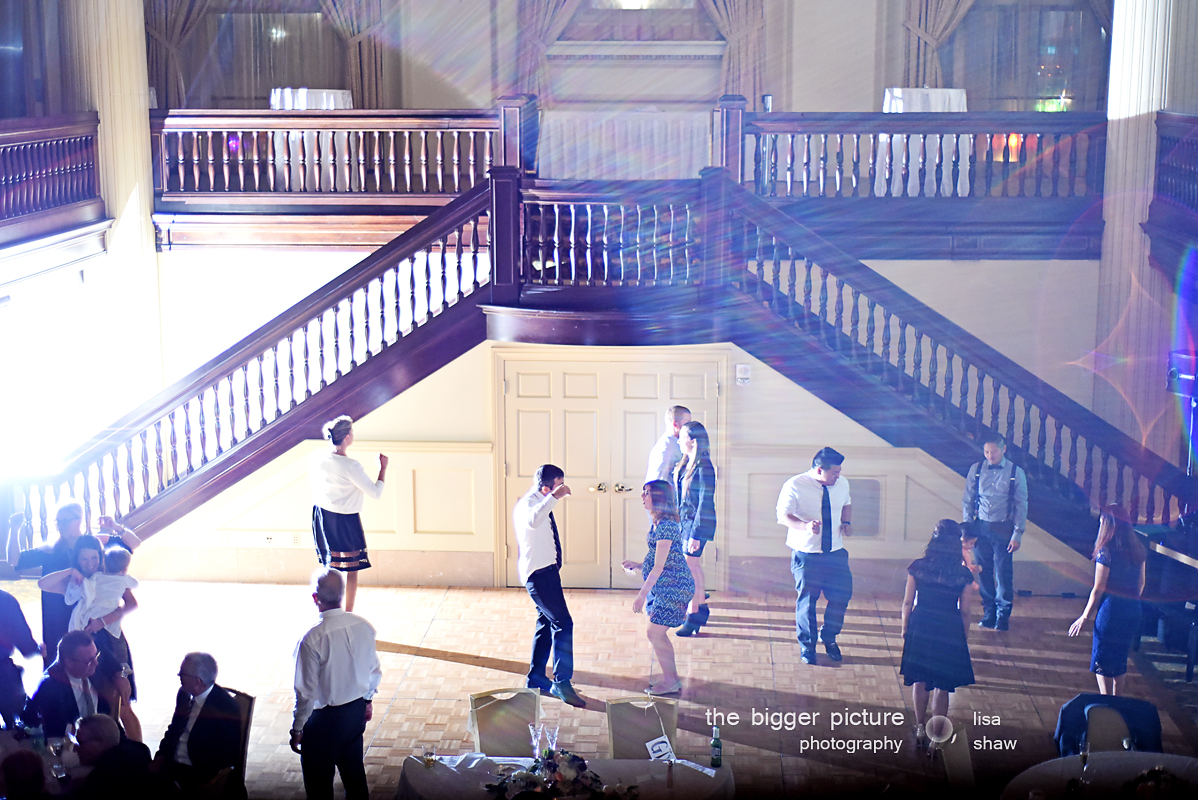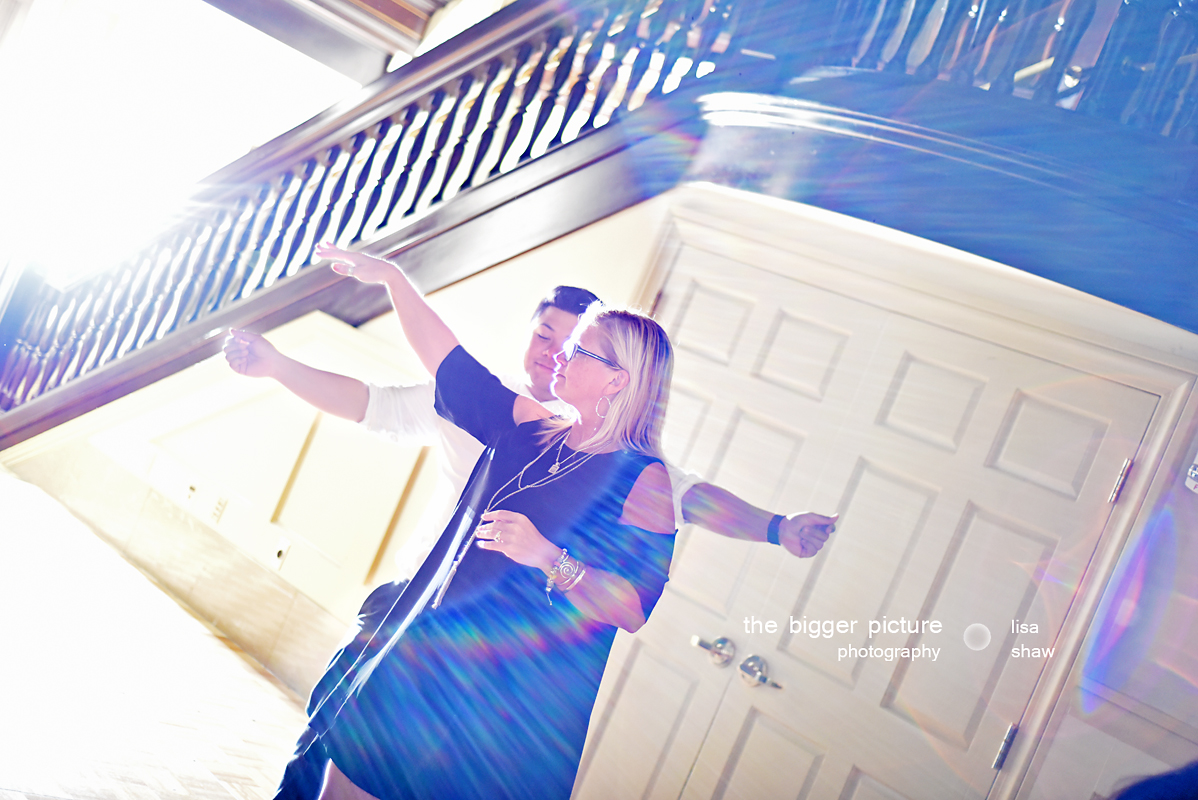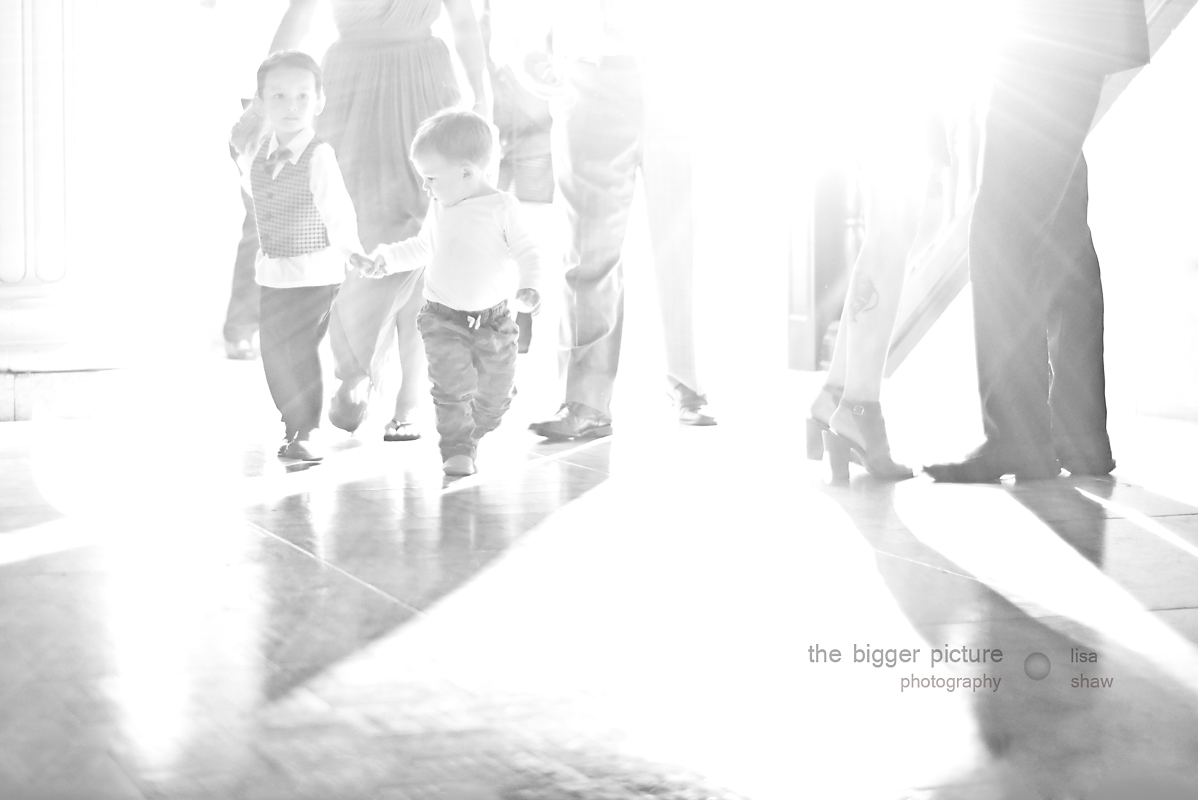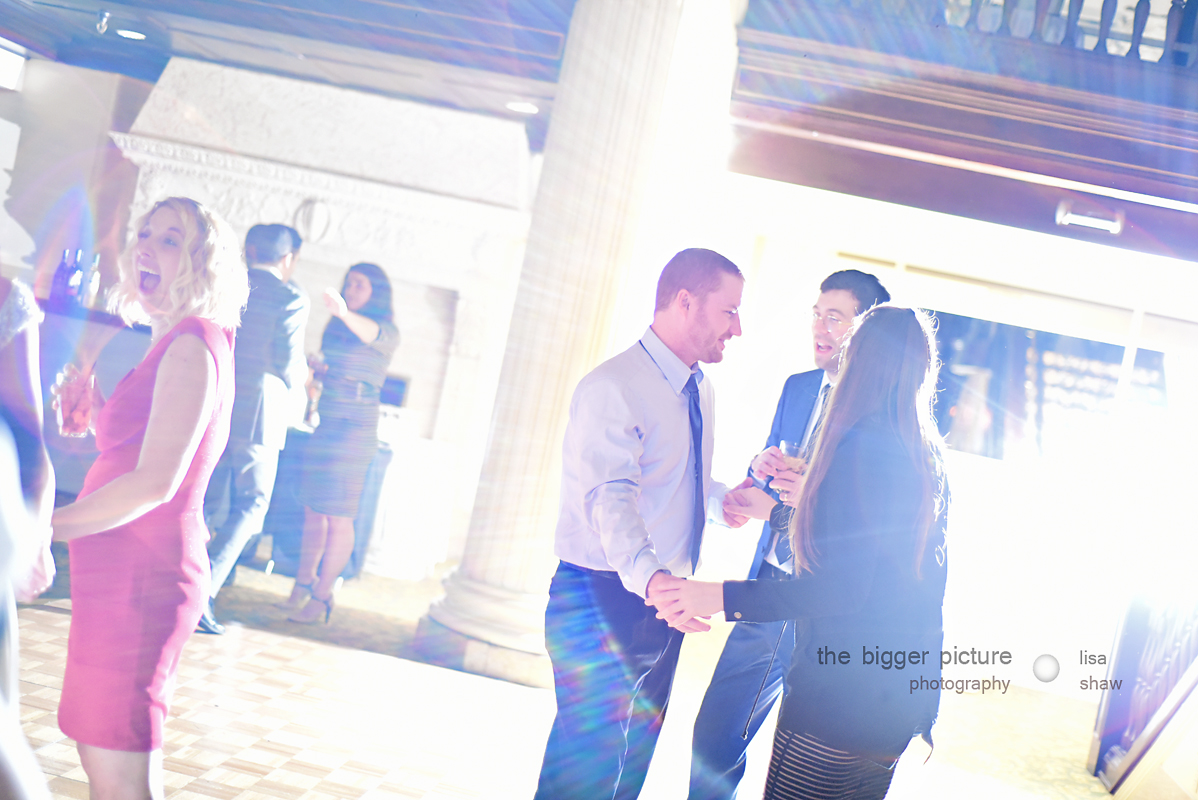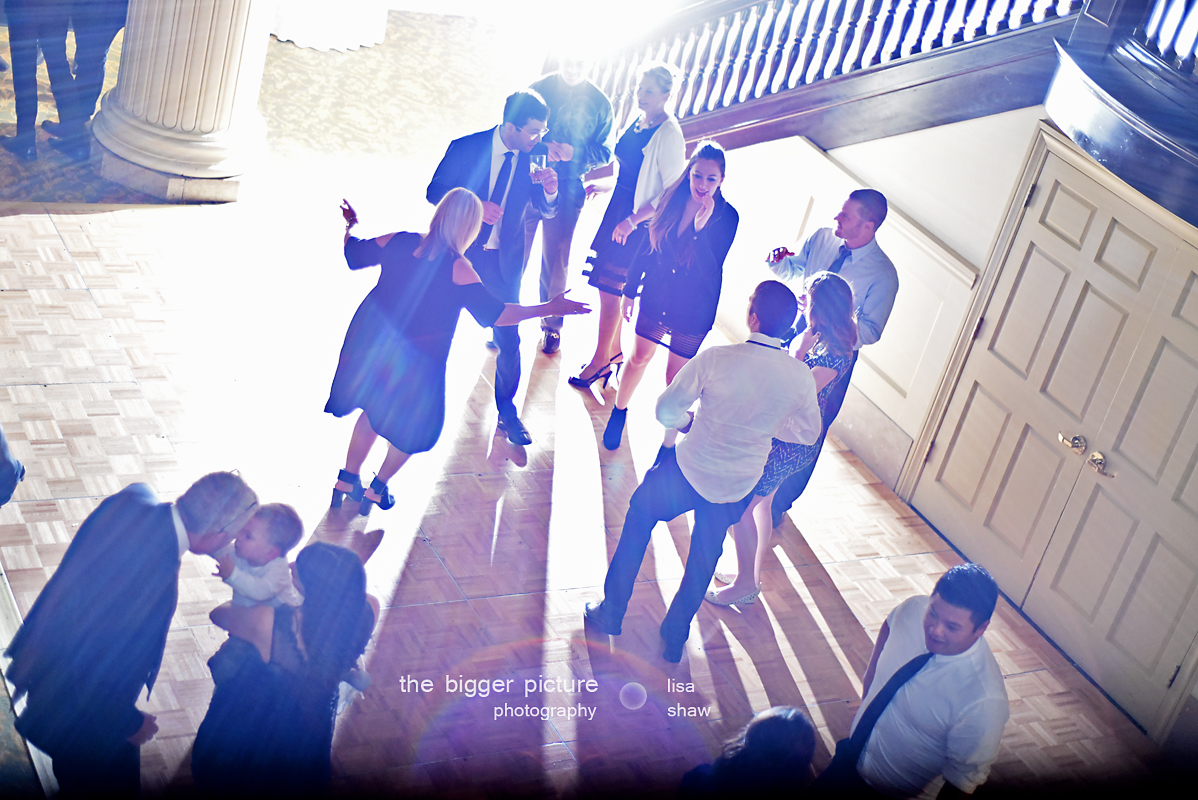 Grand Rapids, MI Amway Grand Plaza McKay Tower
Congratulations to Jessica and Shane!! What an elegant, extravagant celebration!
Grand Rapids, MI
Amway Grand Plaza McKay Tower
Congratulations to Jessica and Shane!! What an elegant, extravagant celebration! These two are so fun and connected to each other. I love getting to photograph them because they easily forget the camera and are just tuned into each other.
The two met as co-workers years ago. They had to keep their relationship a secret because they were working together- even from best friends. It all sounds very sneaky and romantic. Years later, Jess and Shane found themselves building a house in Muskegon. They were on a walk by the lake one day, when Shane stopped at a gazebo and proposed. The proposal was caught on film, by someone working on the house with them. Sneaky sneaky.
In case you missed their romantic winter engagement session, you may view it here: https://lookatthebiggerpicture.com/blog/winter-engagement-session-jessica-and-shane

ArtPrize happened to be our backdrop in the city for the wedding day, which worked out perfectly, as the couple are attached to Grand Rapids and all its main sights. We played around the blue bridge, the river, Rosa Parks Circle... The city really is a beautiful background.
I loved the fact that Jessica kept twirling like a giddy little girl. It was adorable.
Thank you so much for choosing me to capture your story. Enjoy the preview!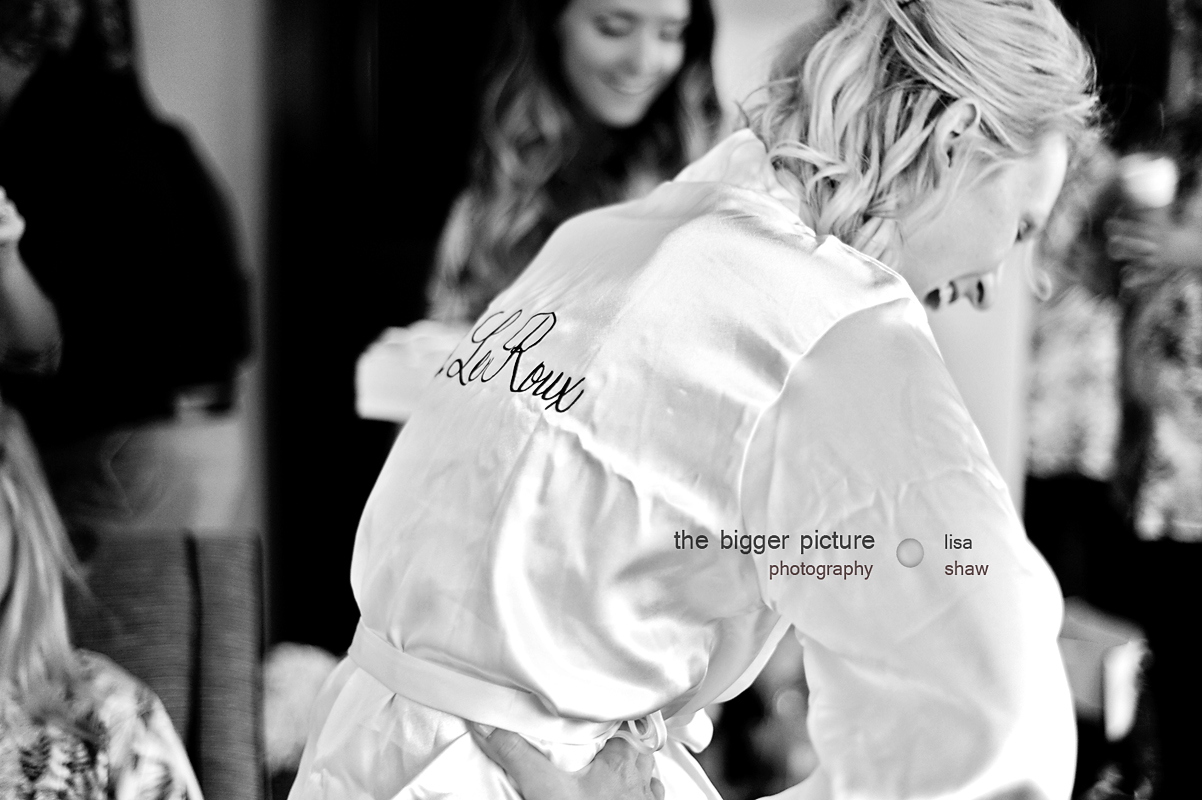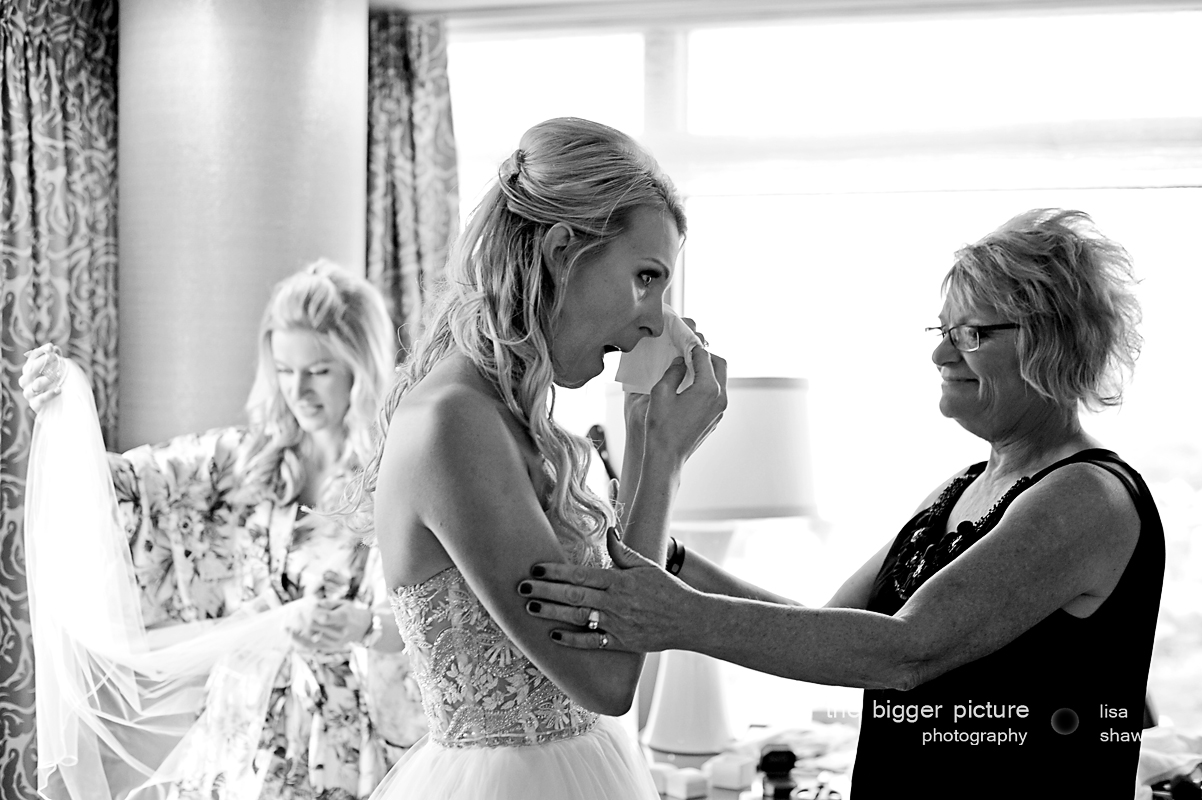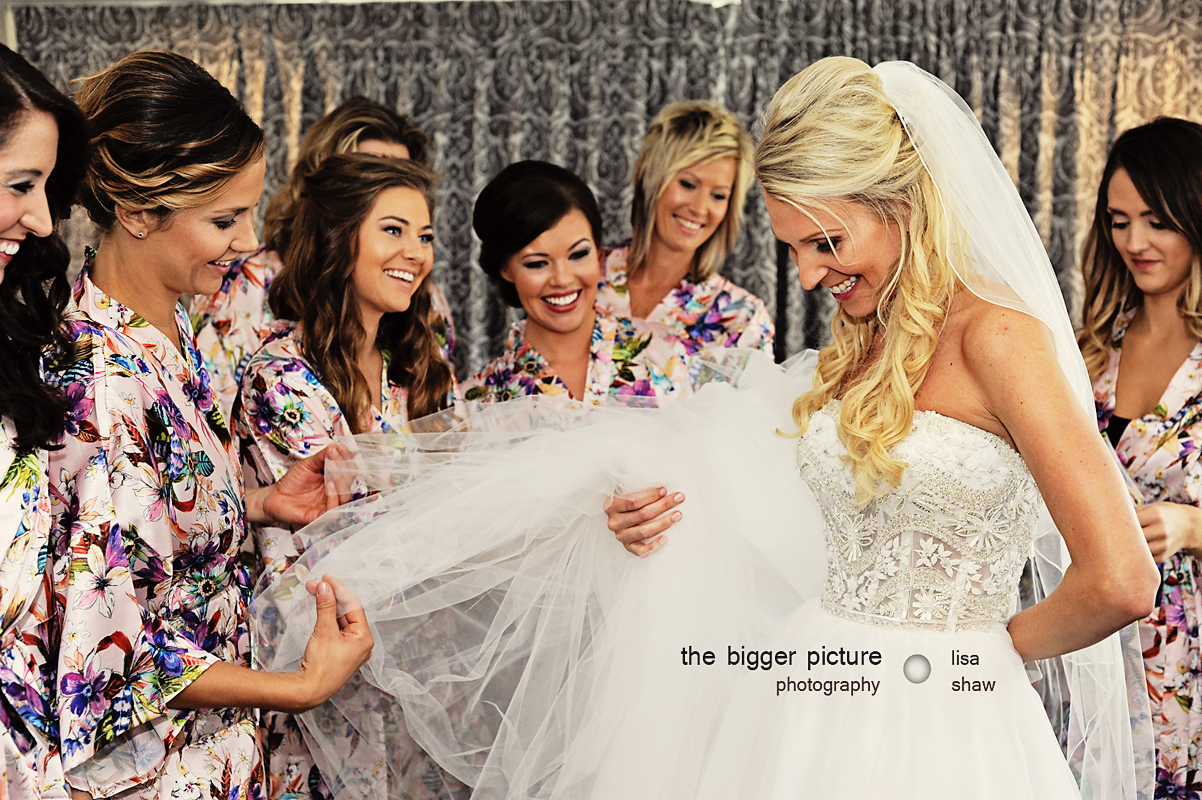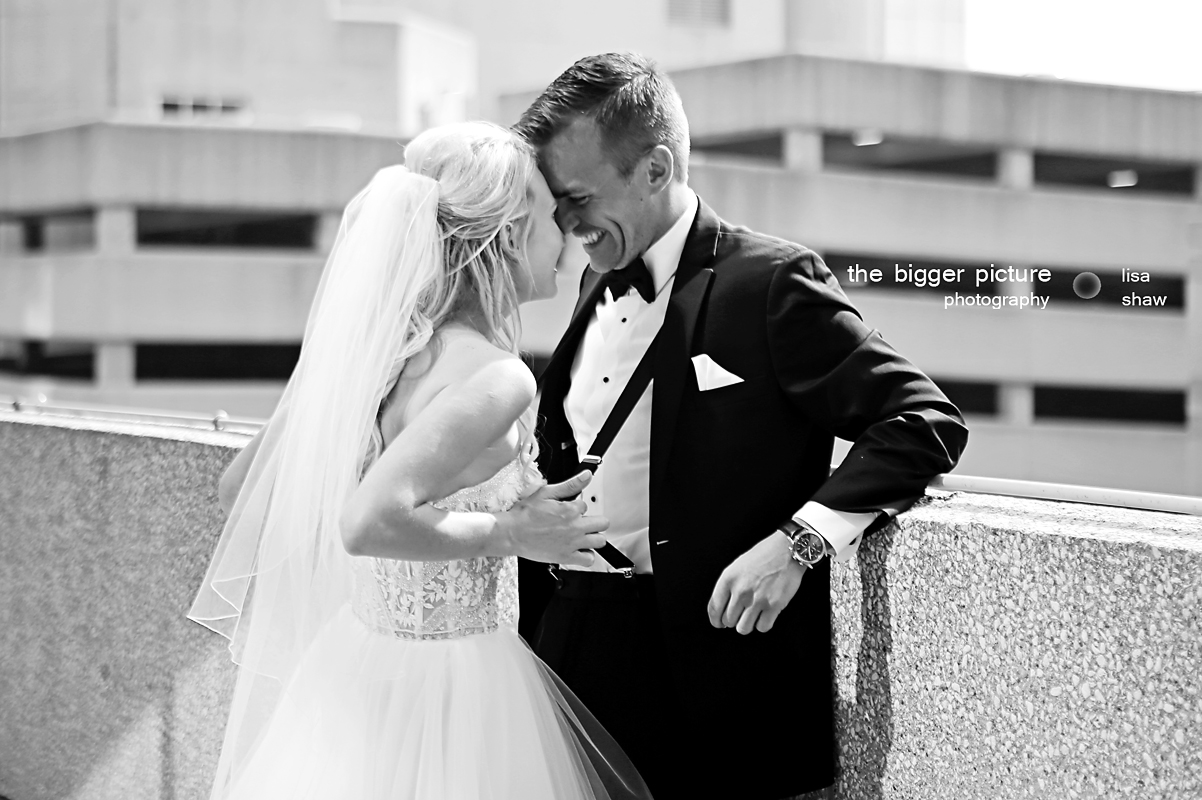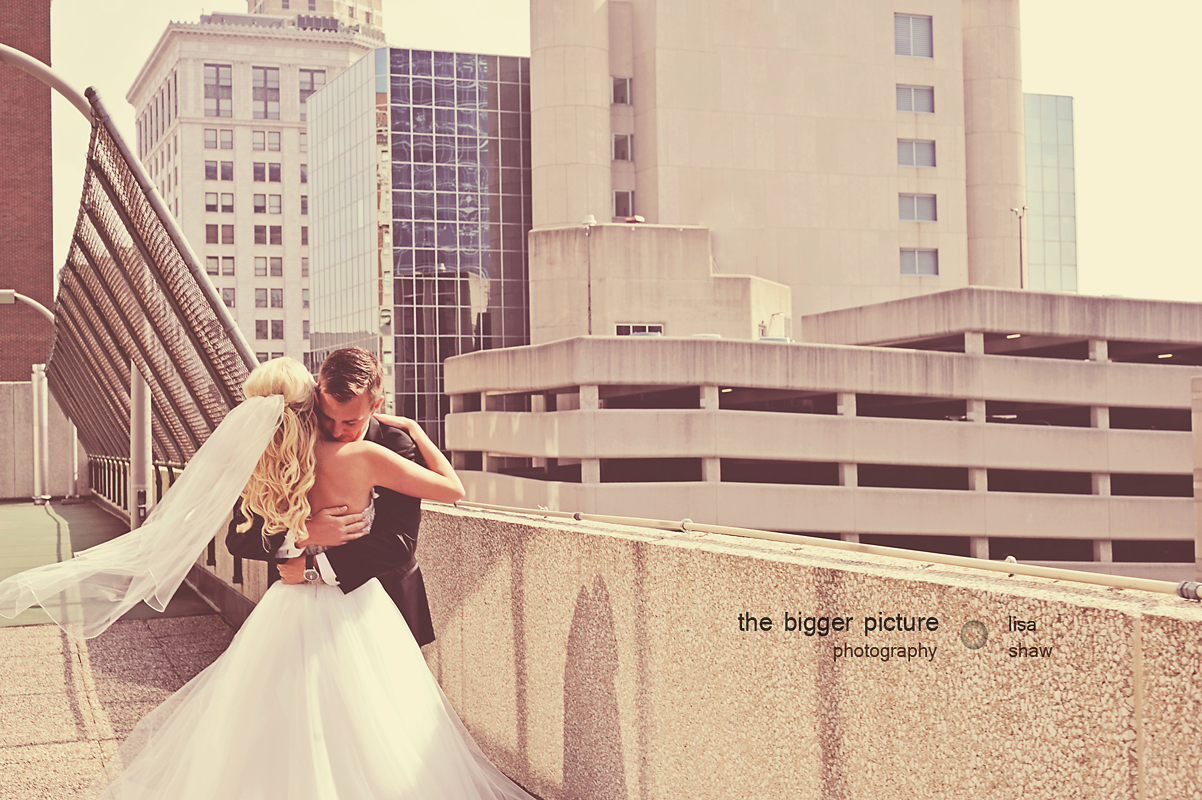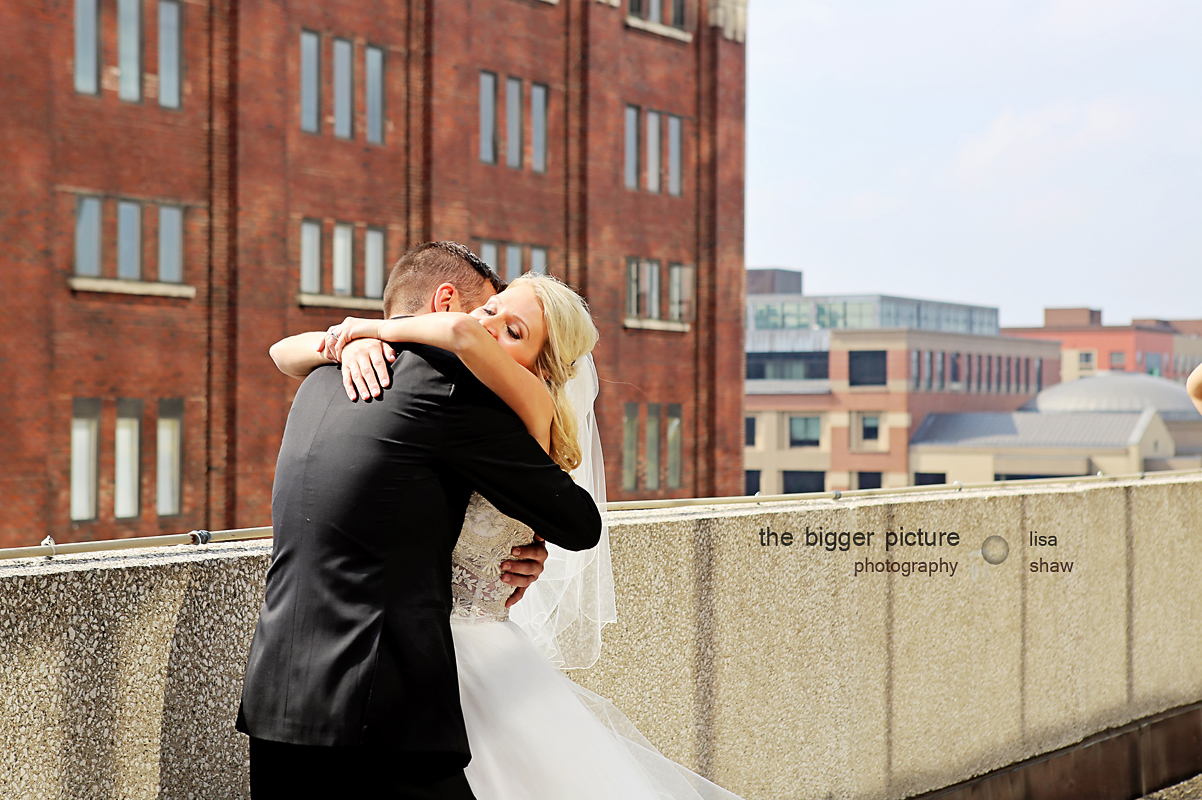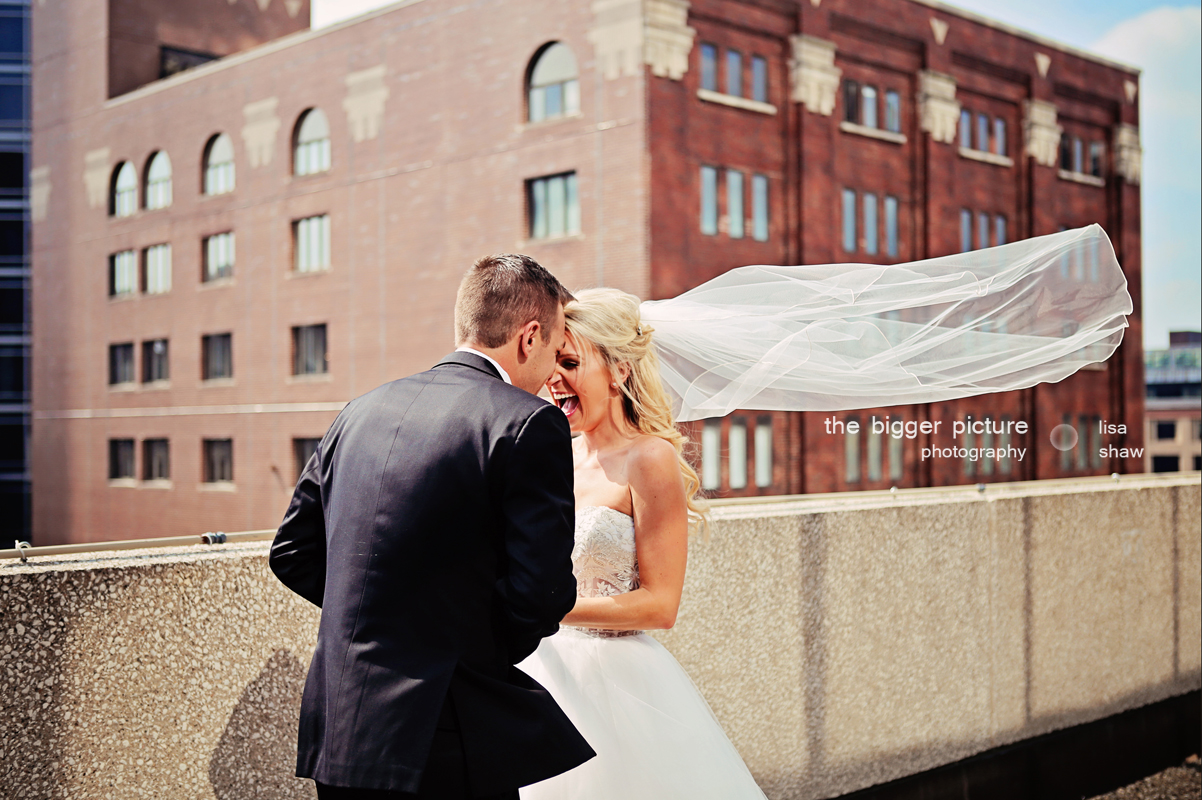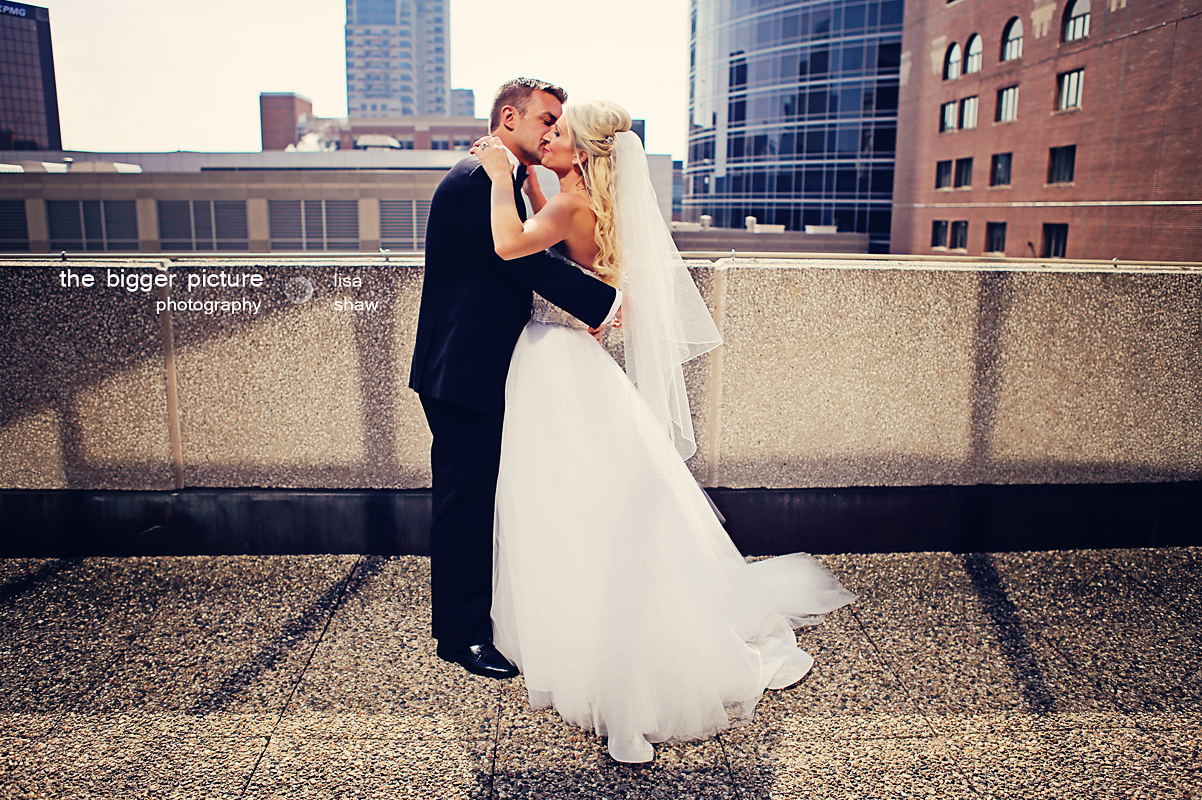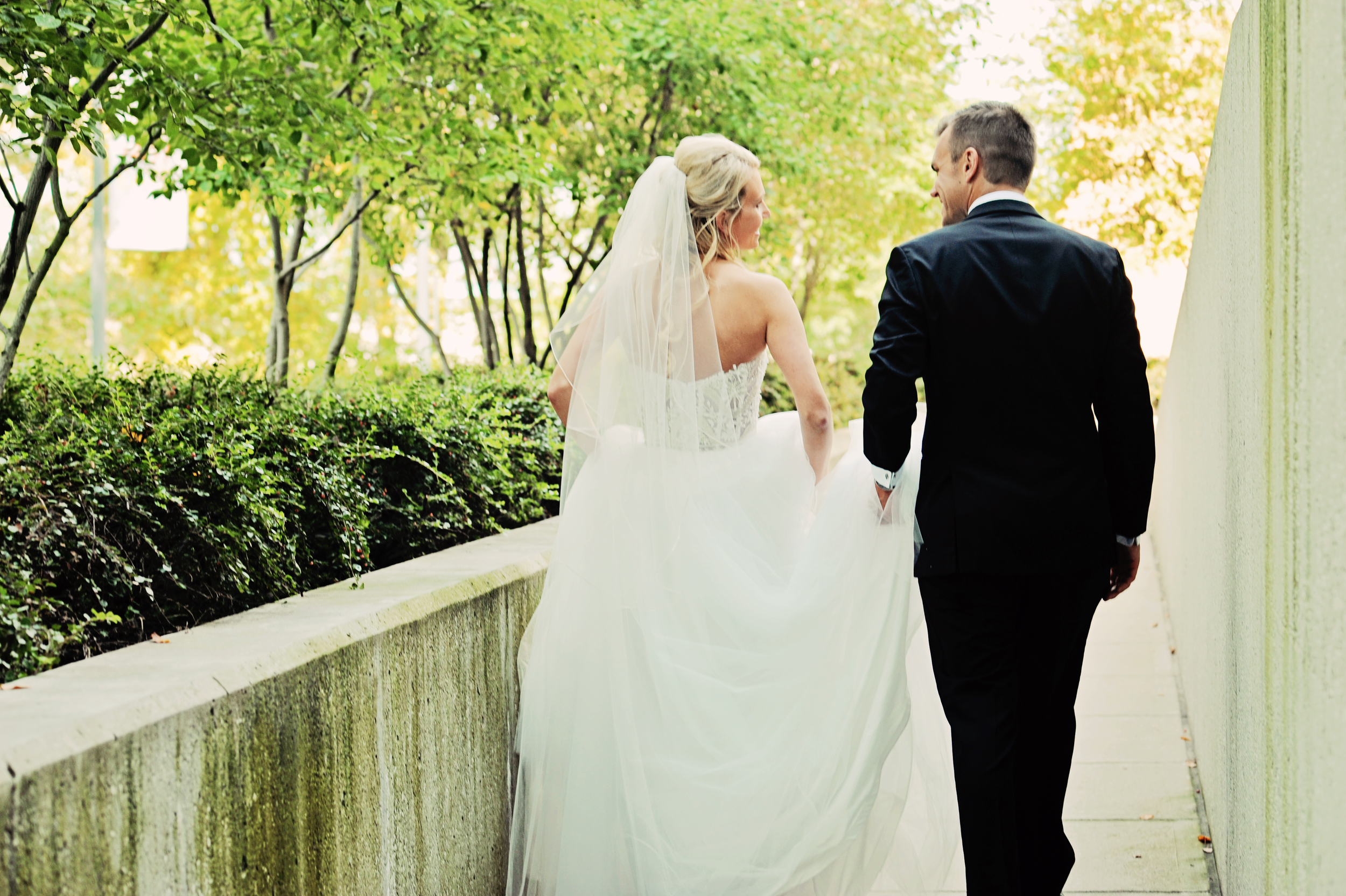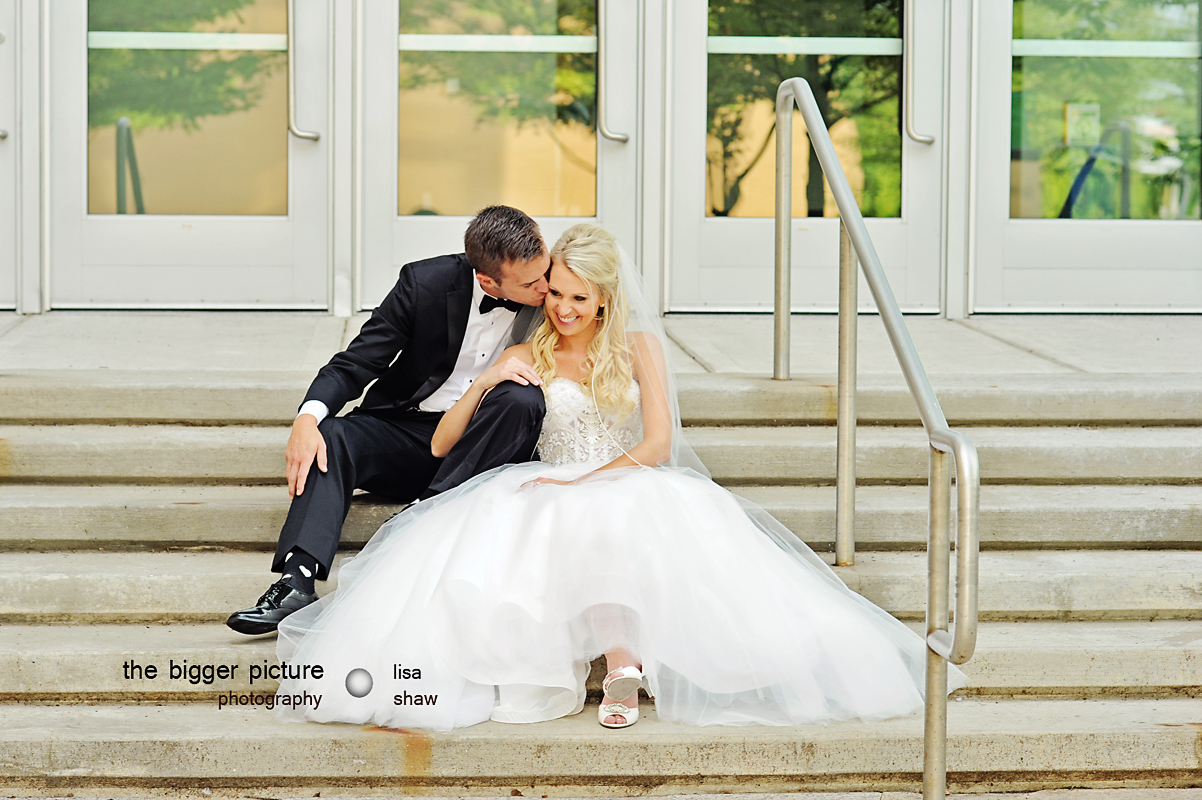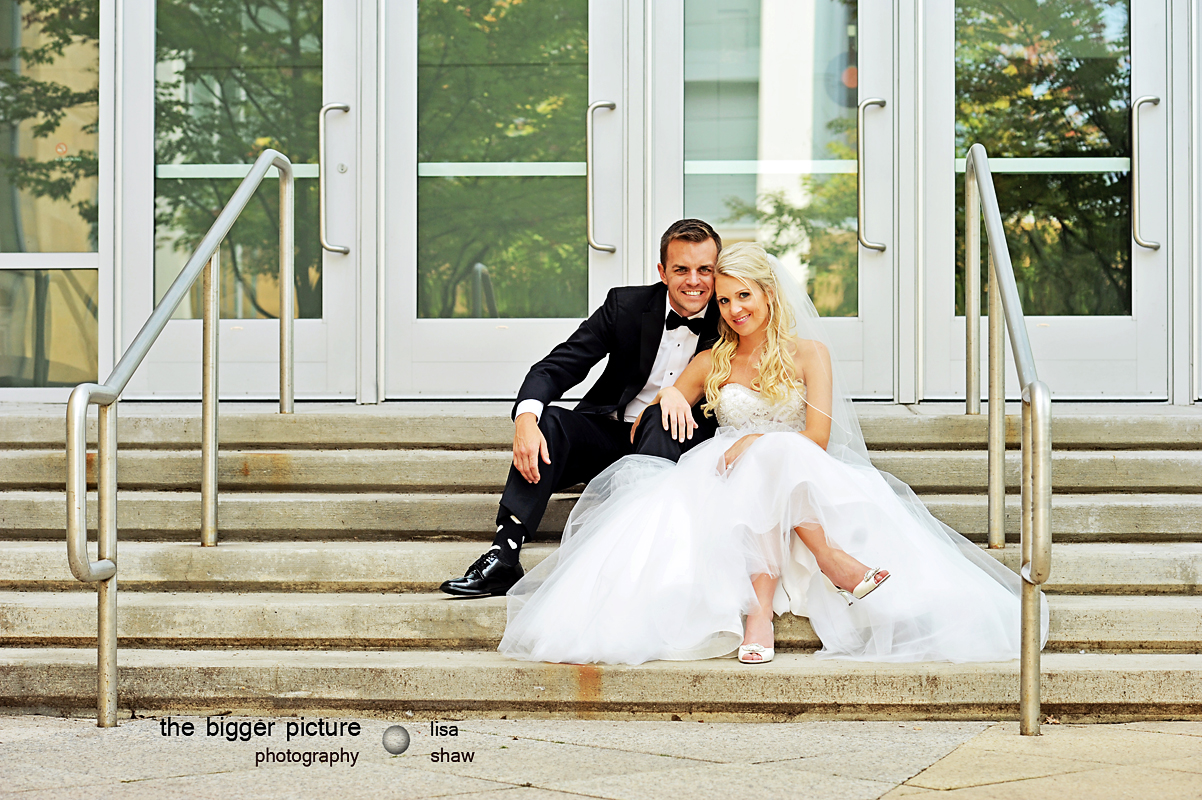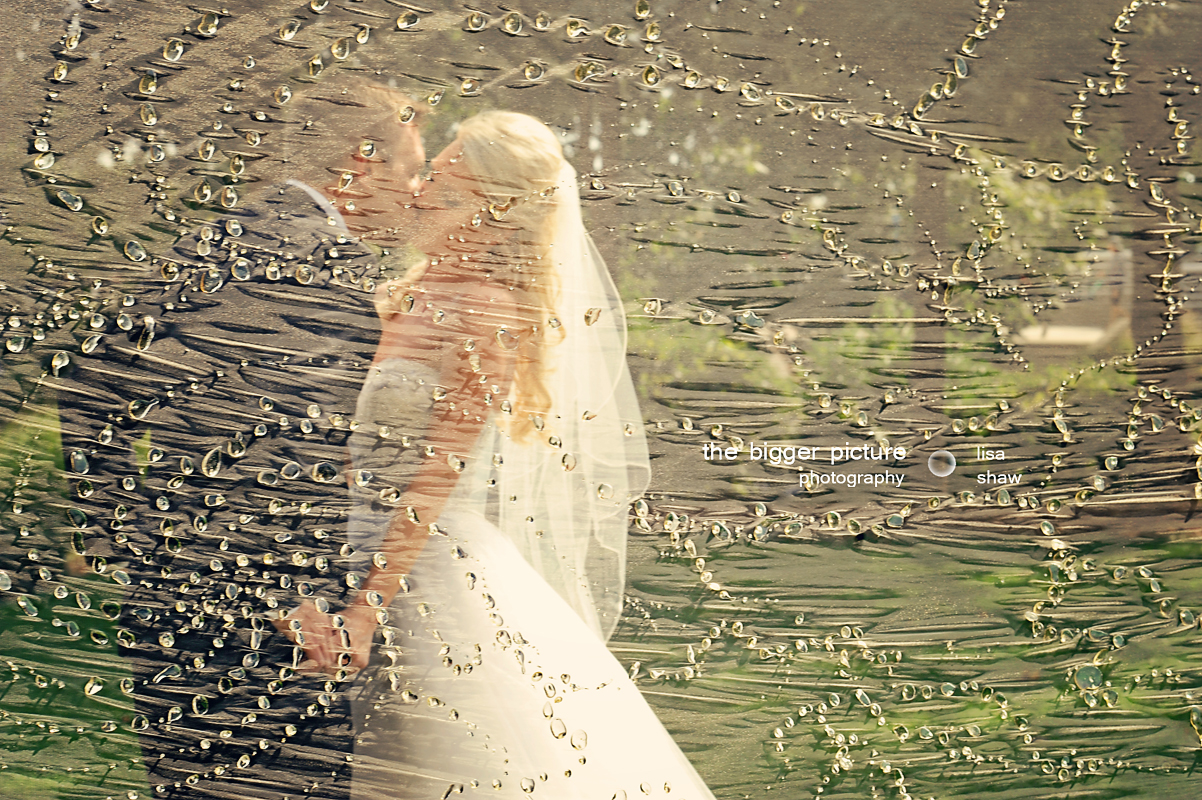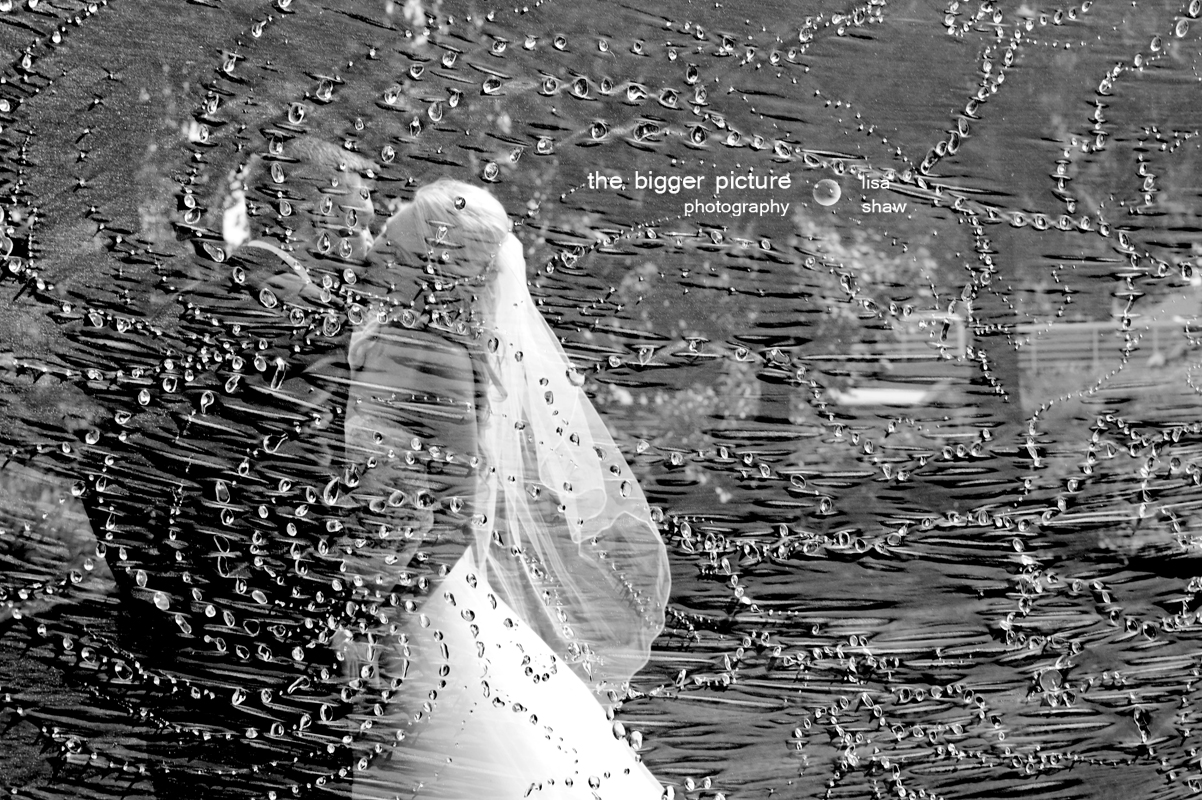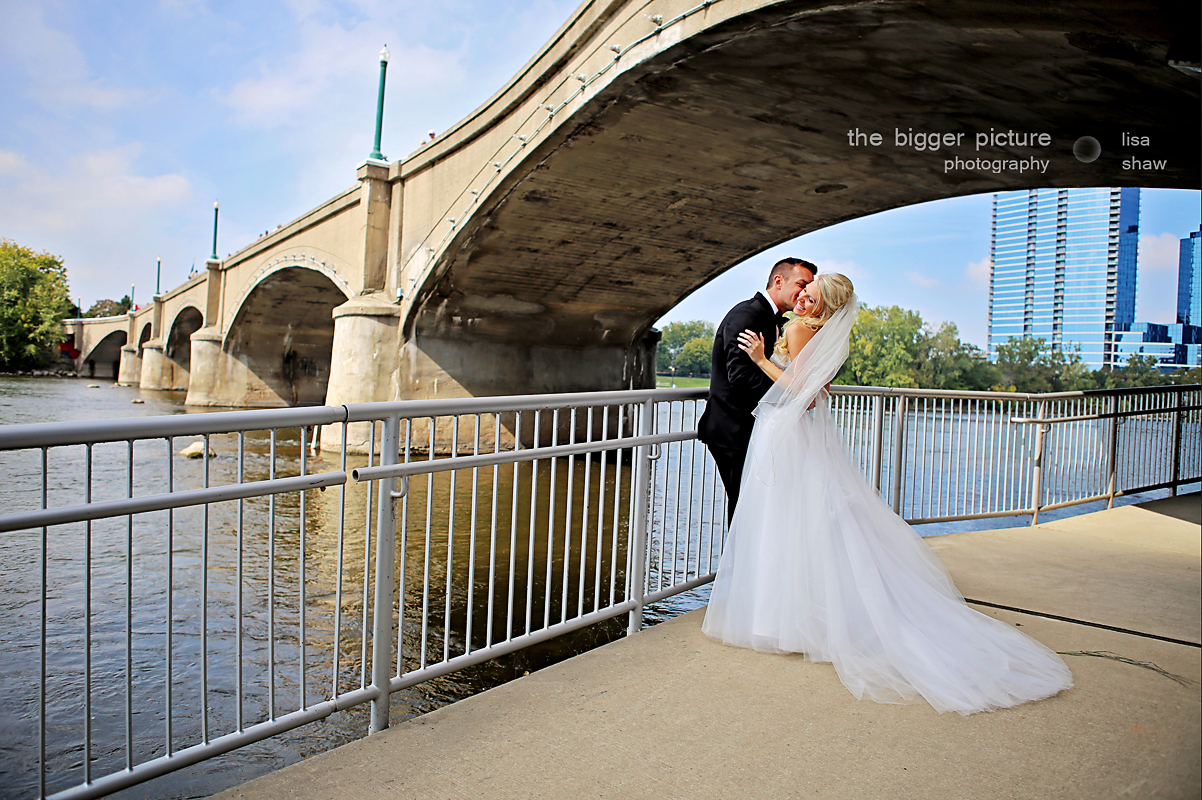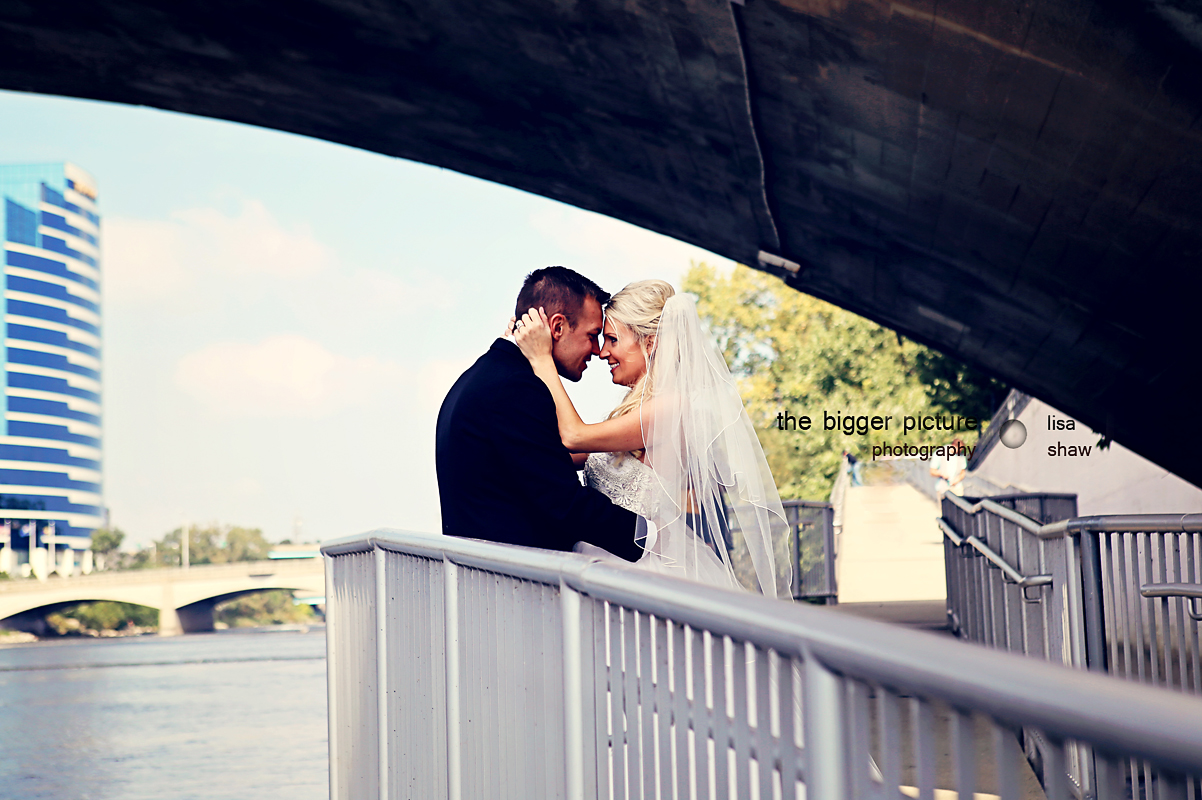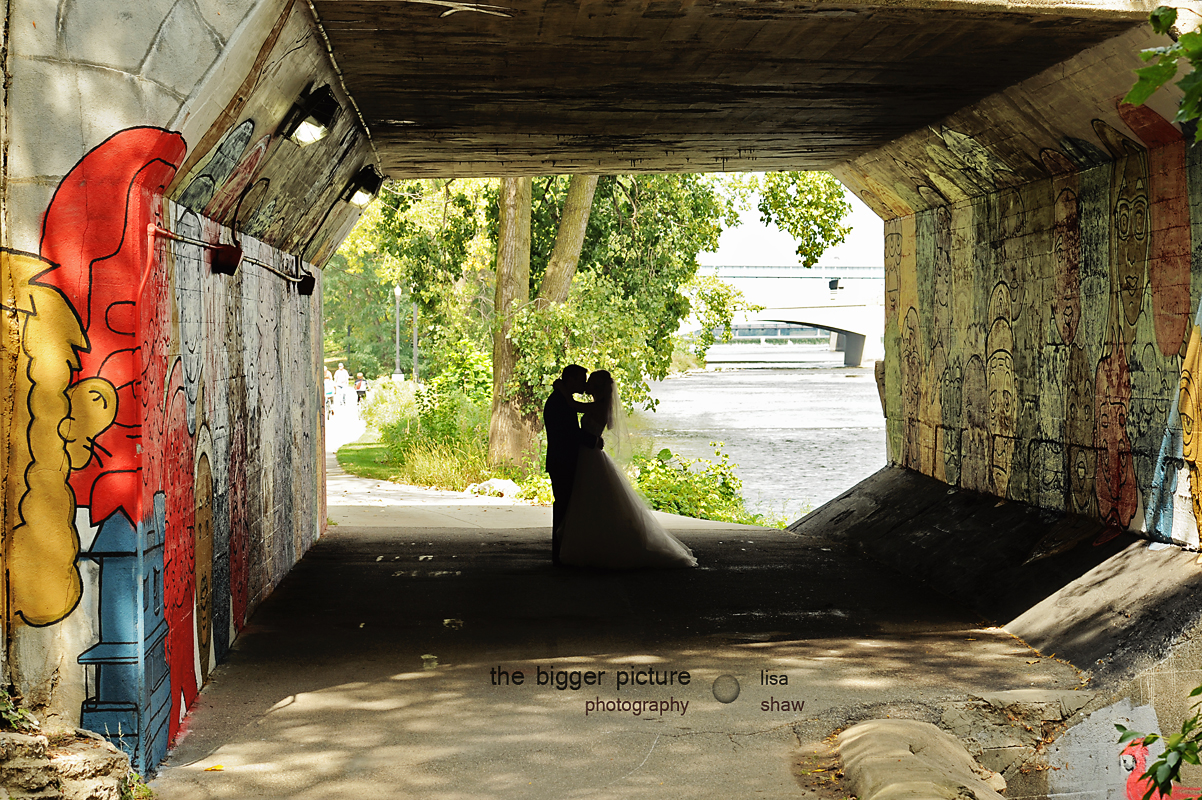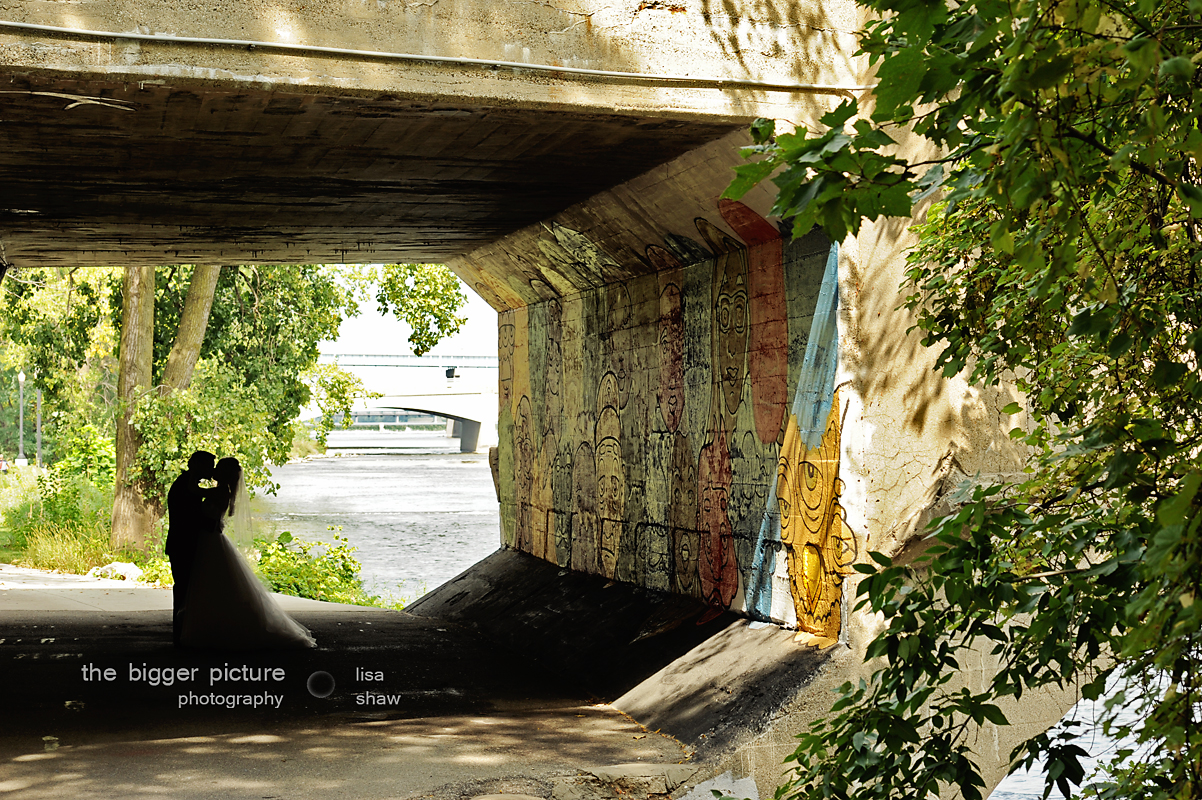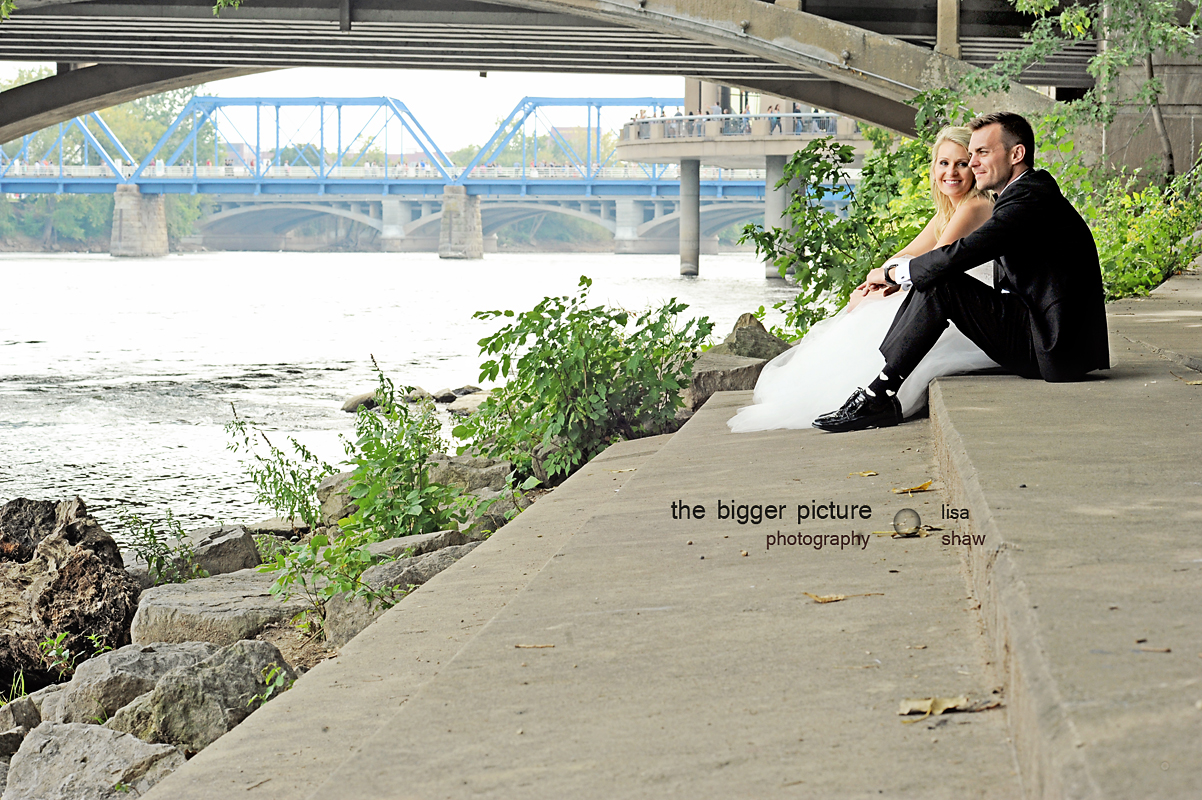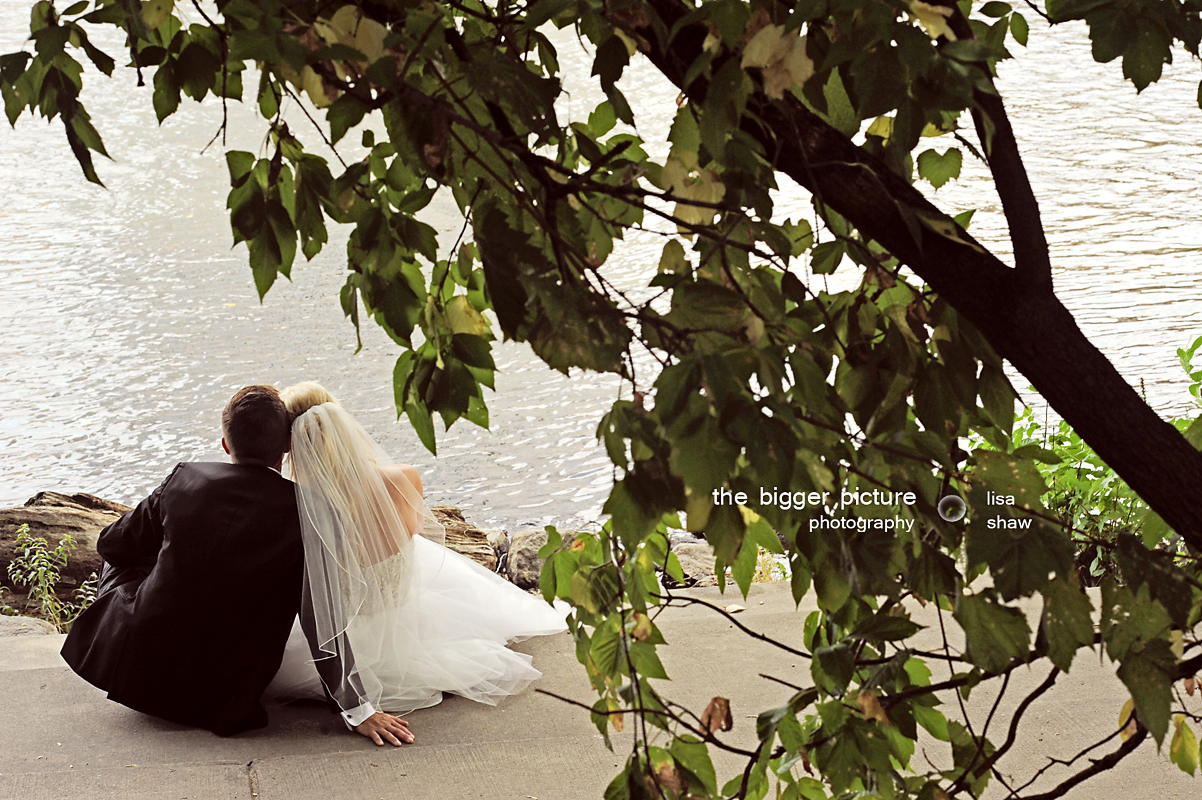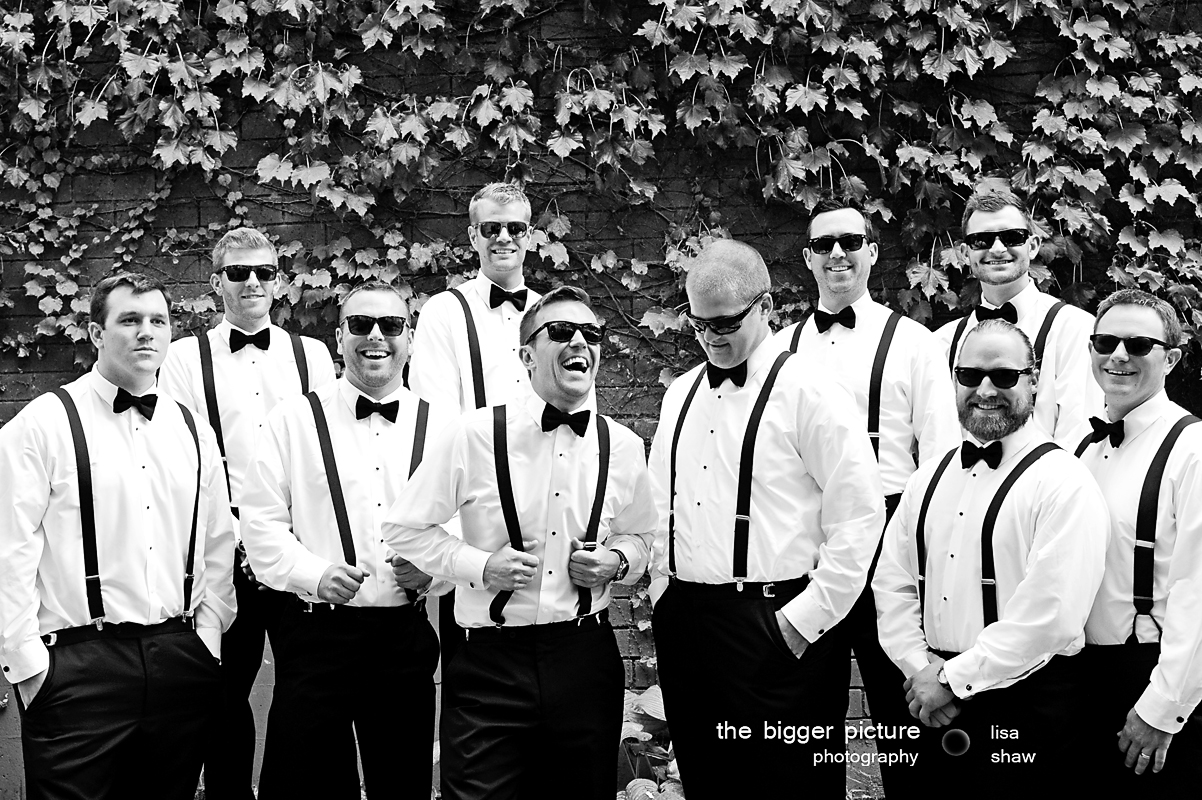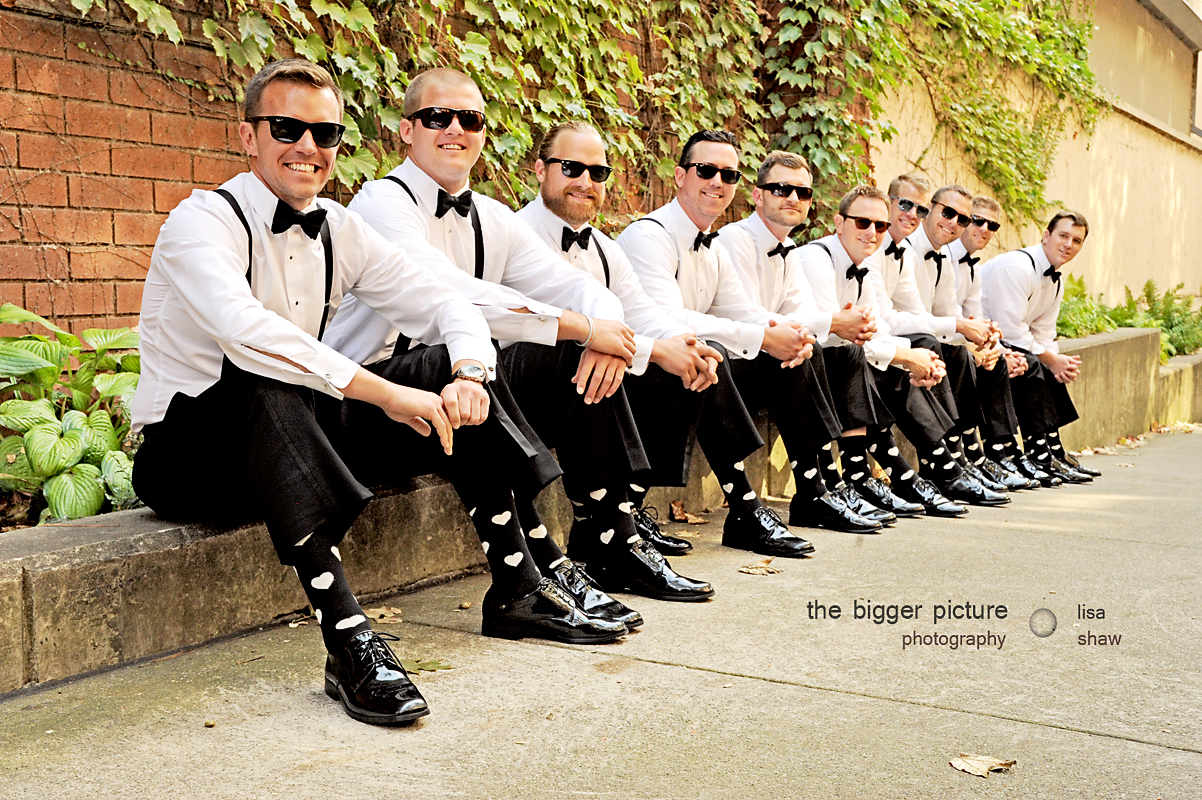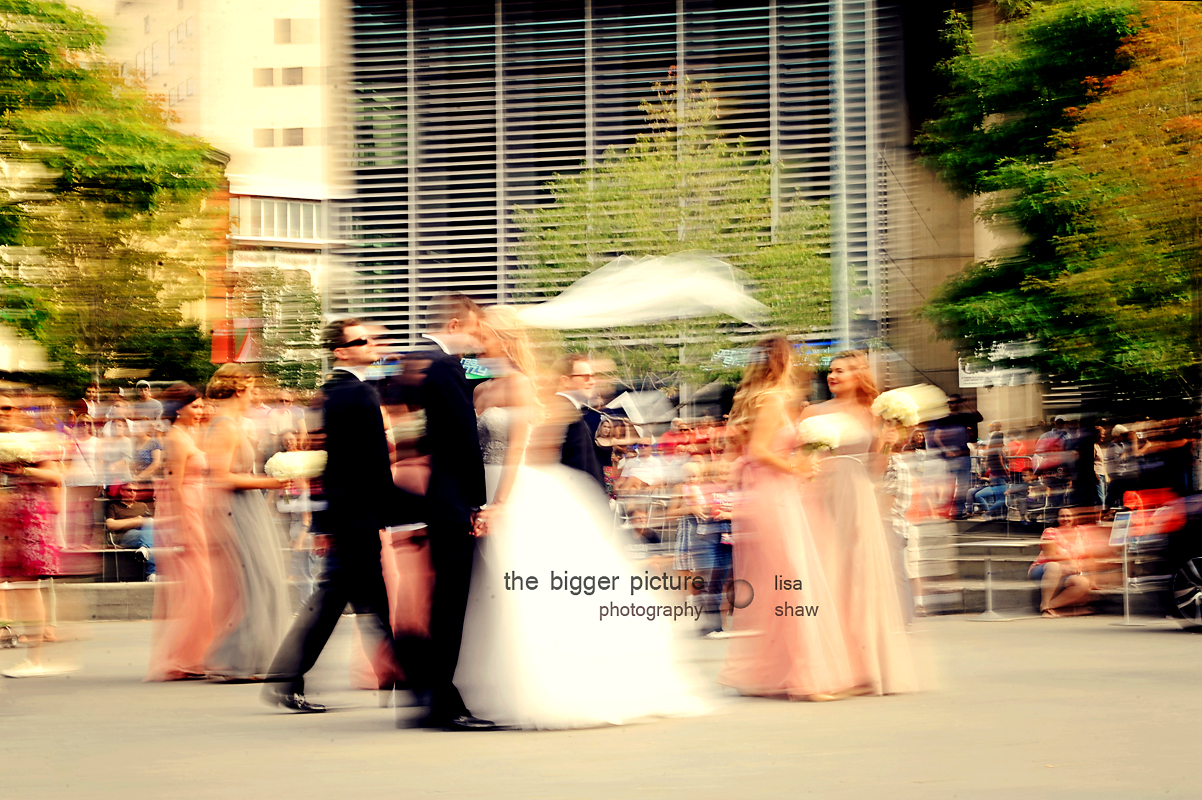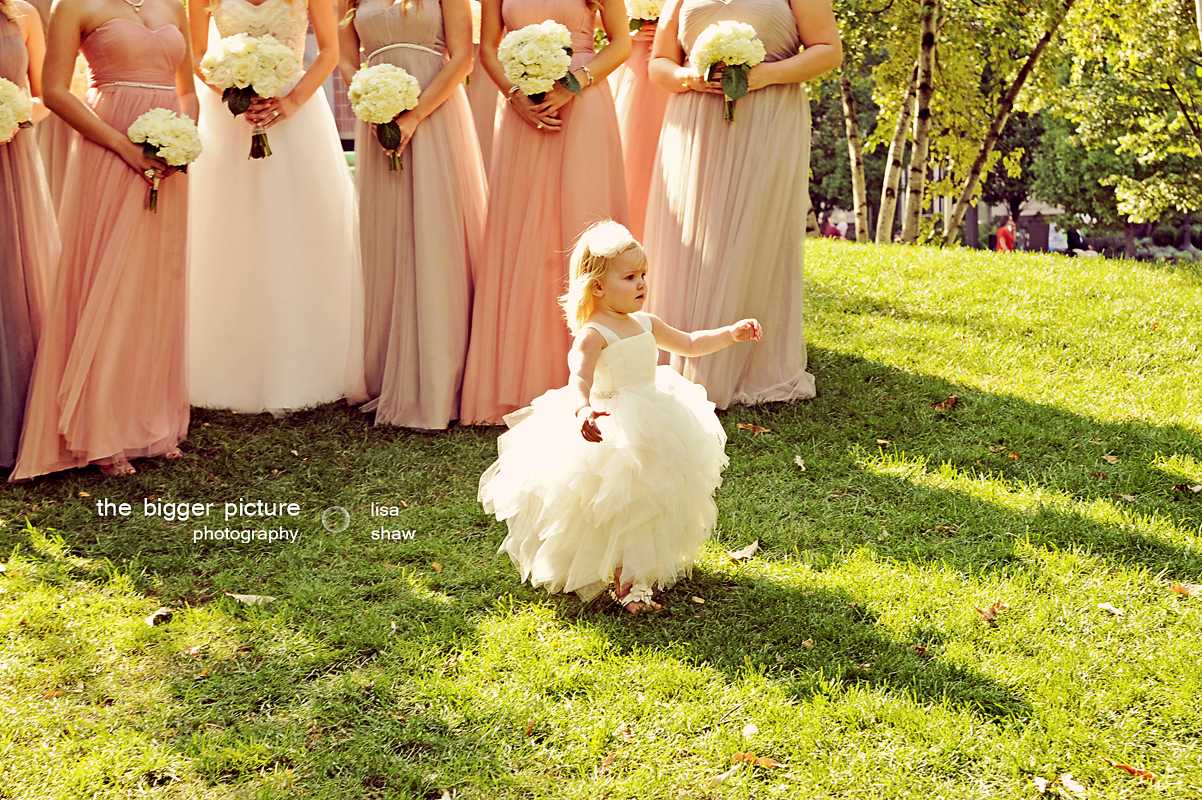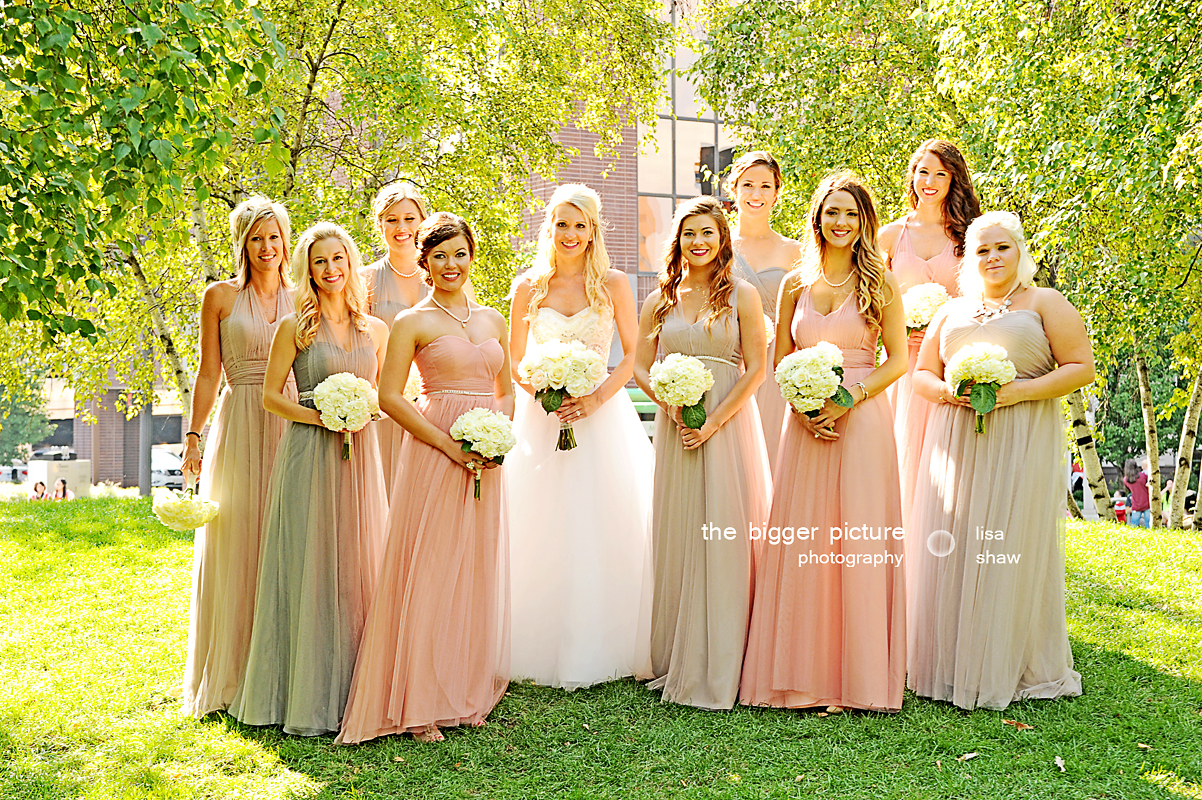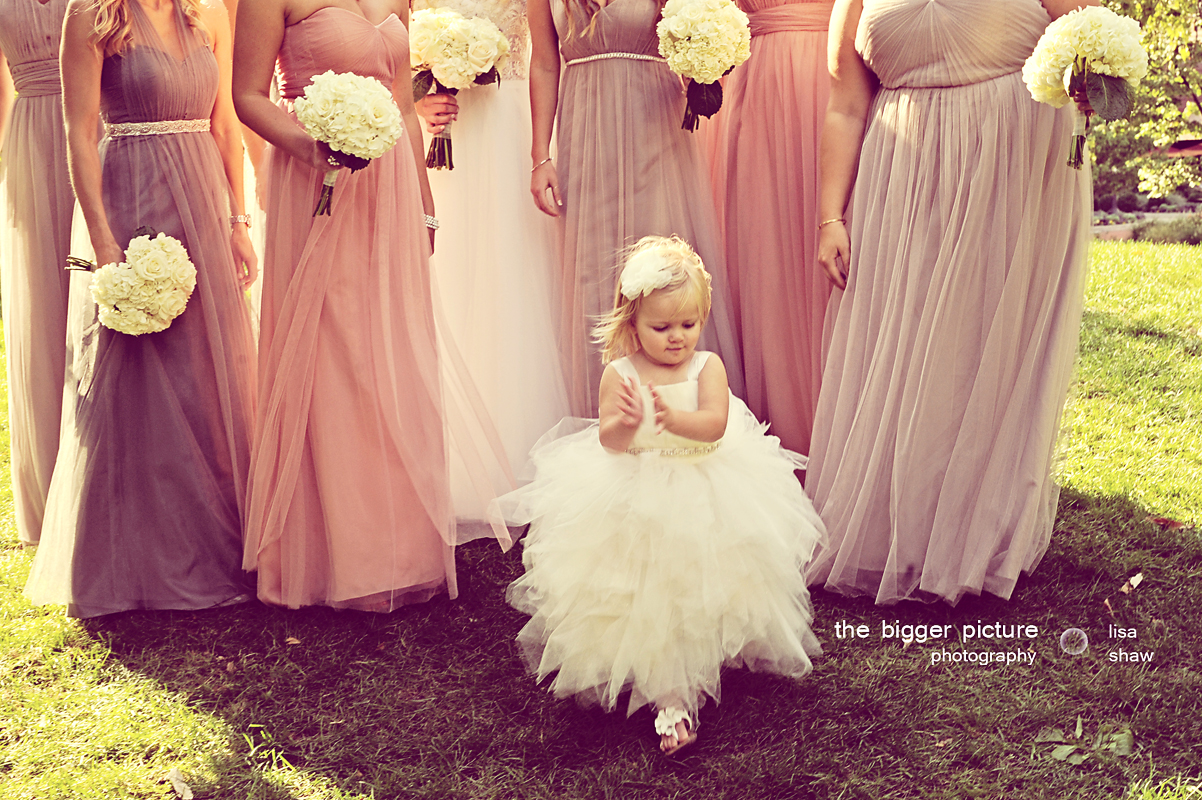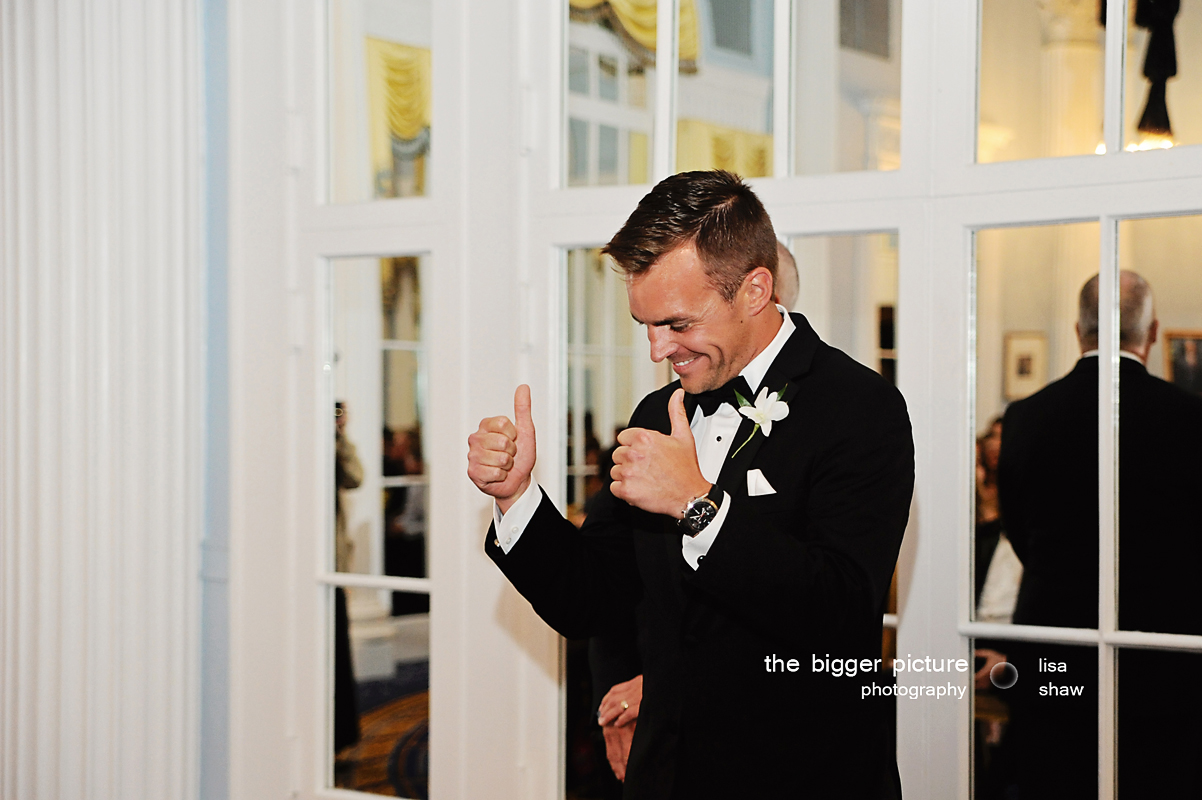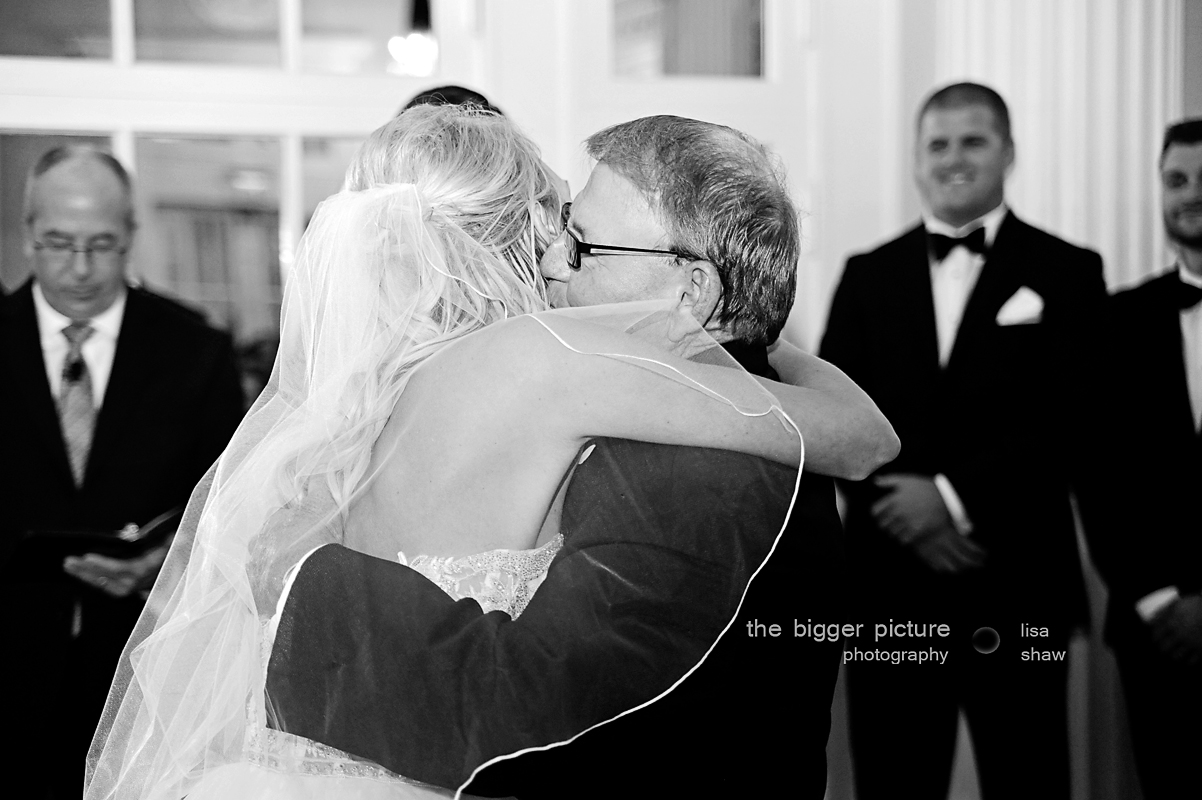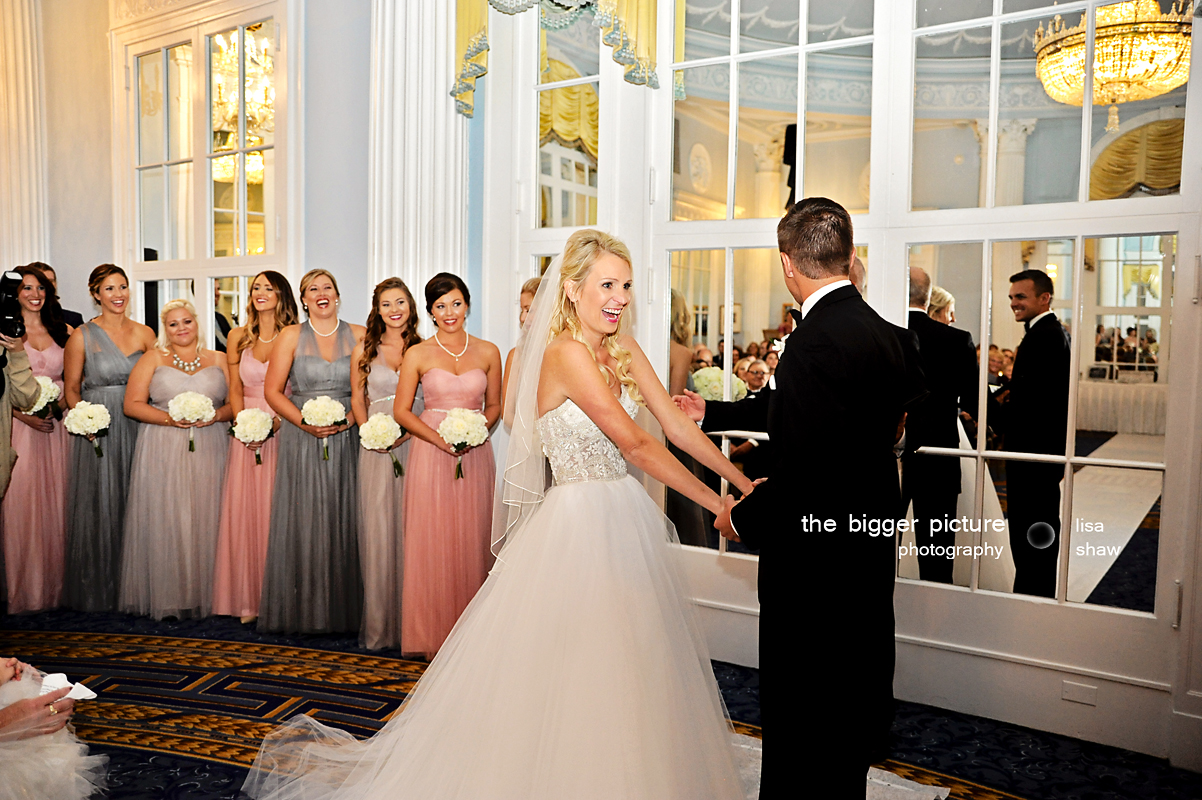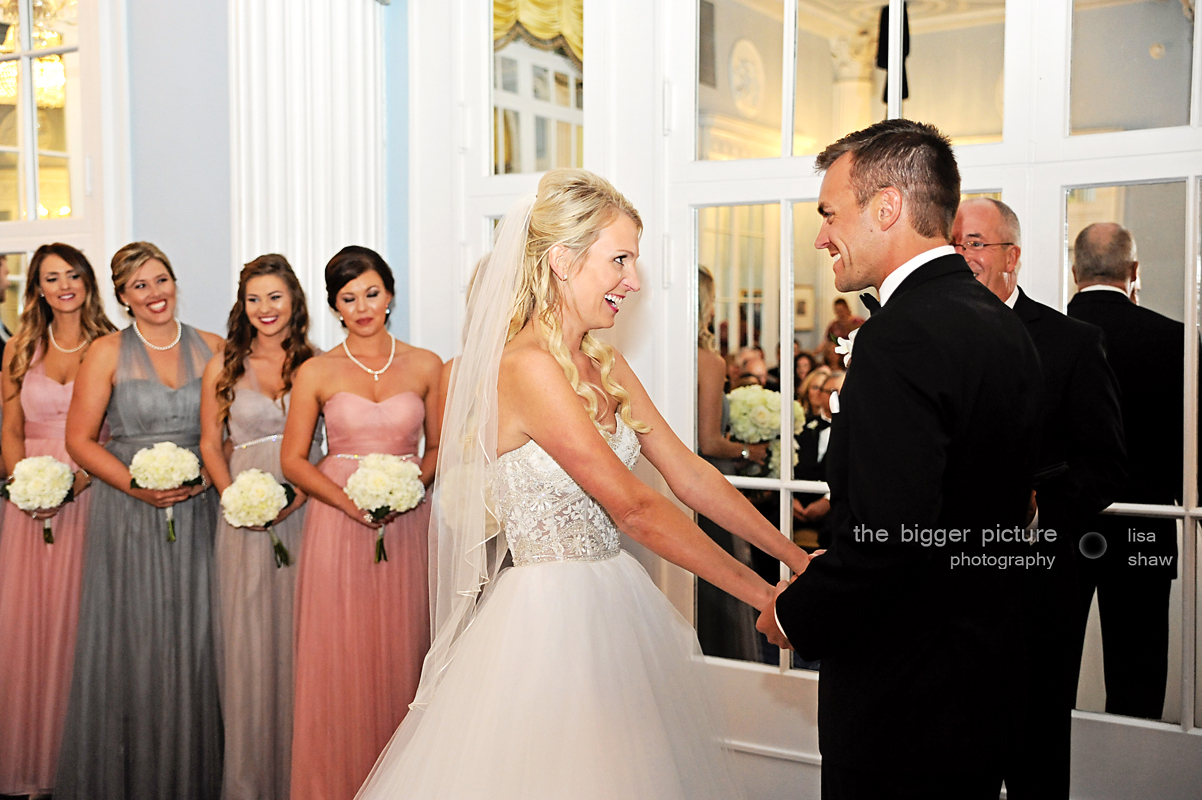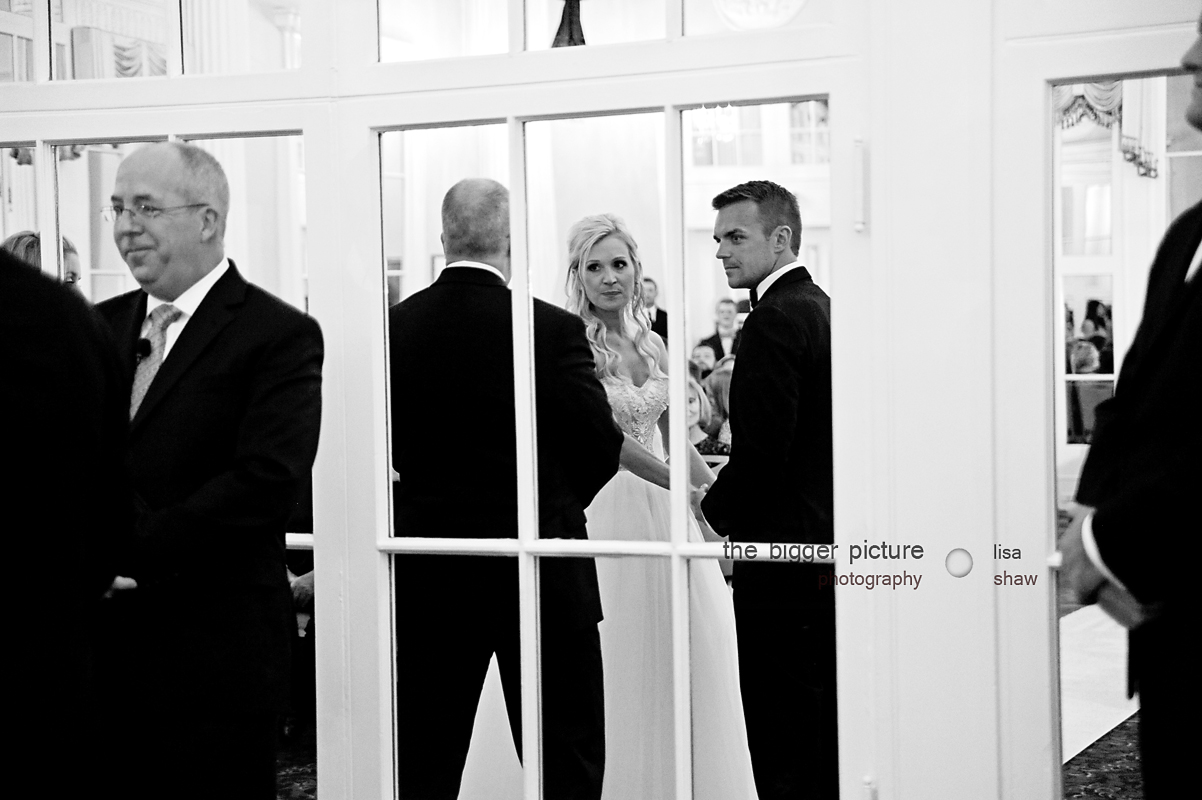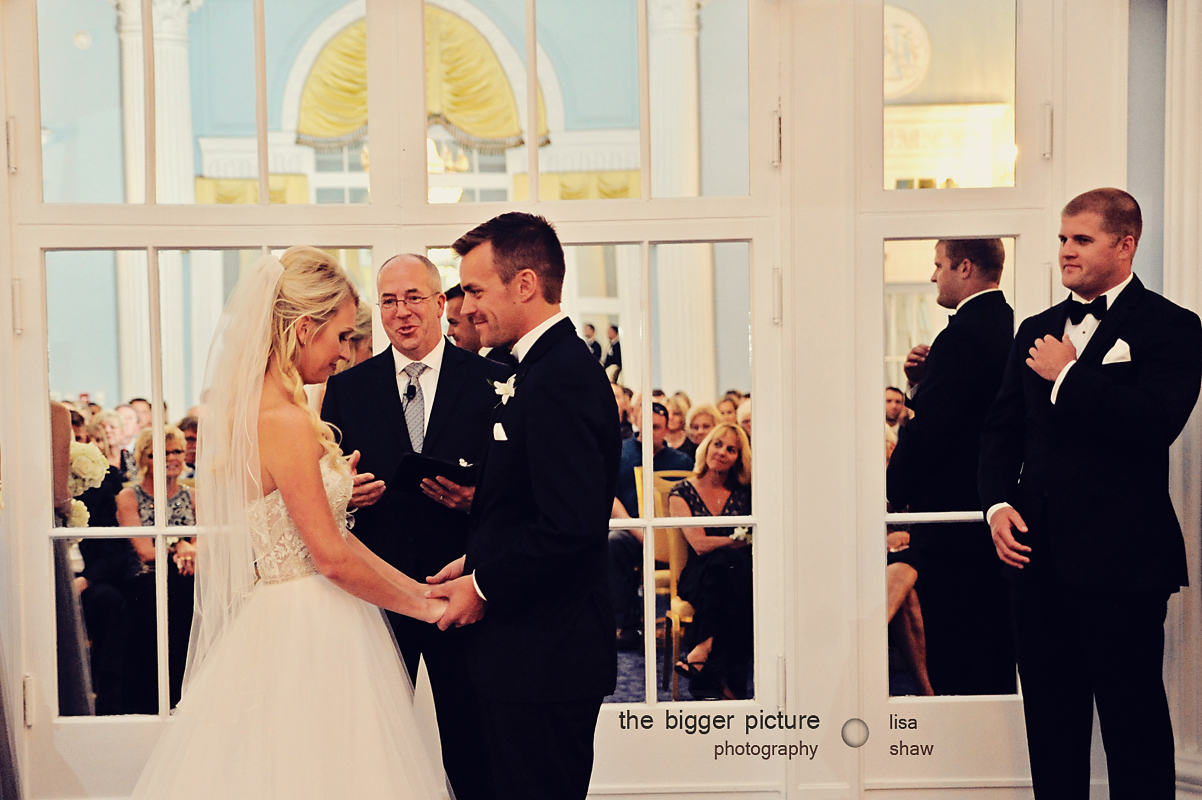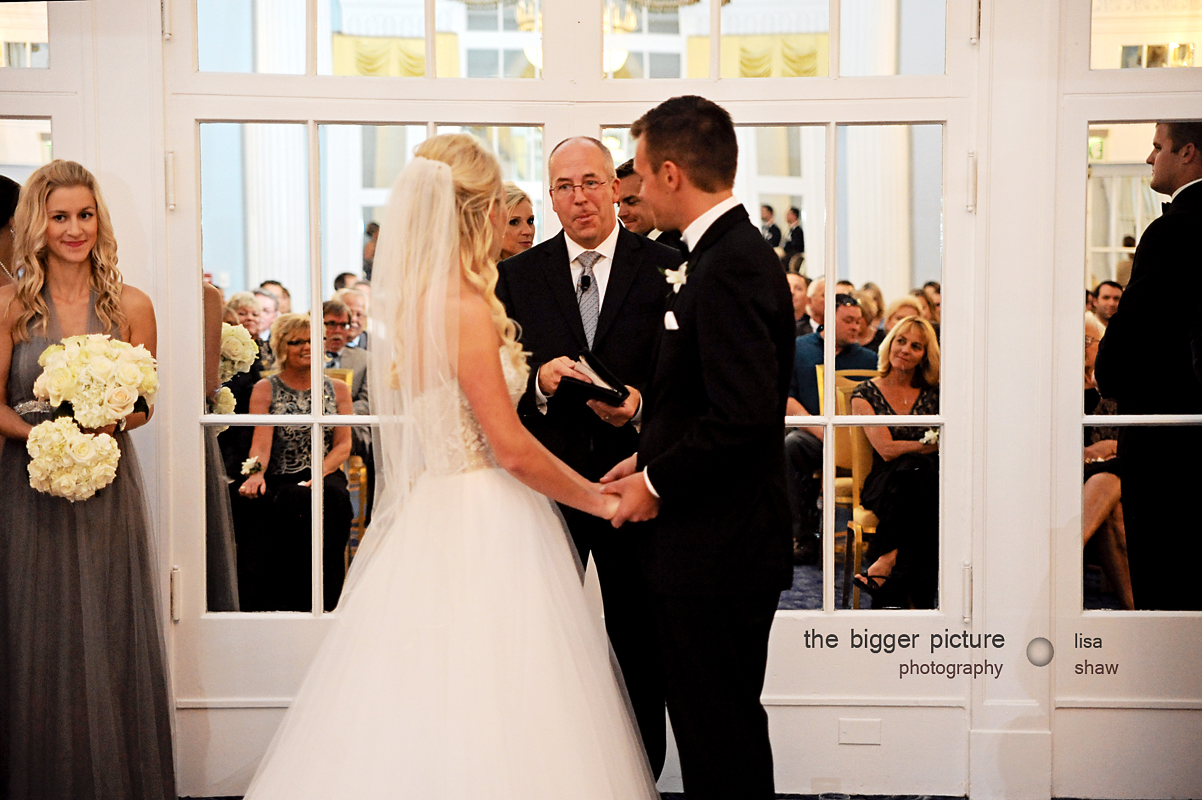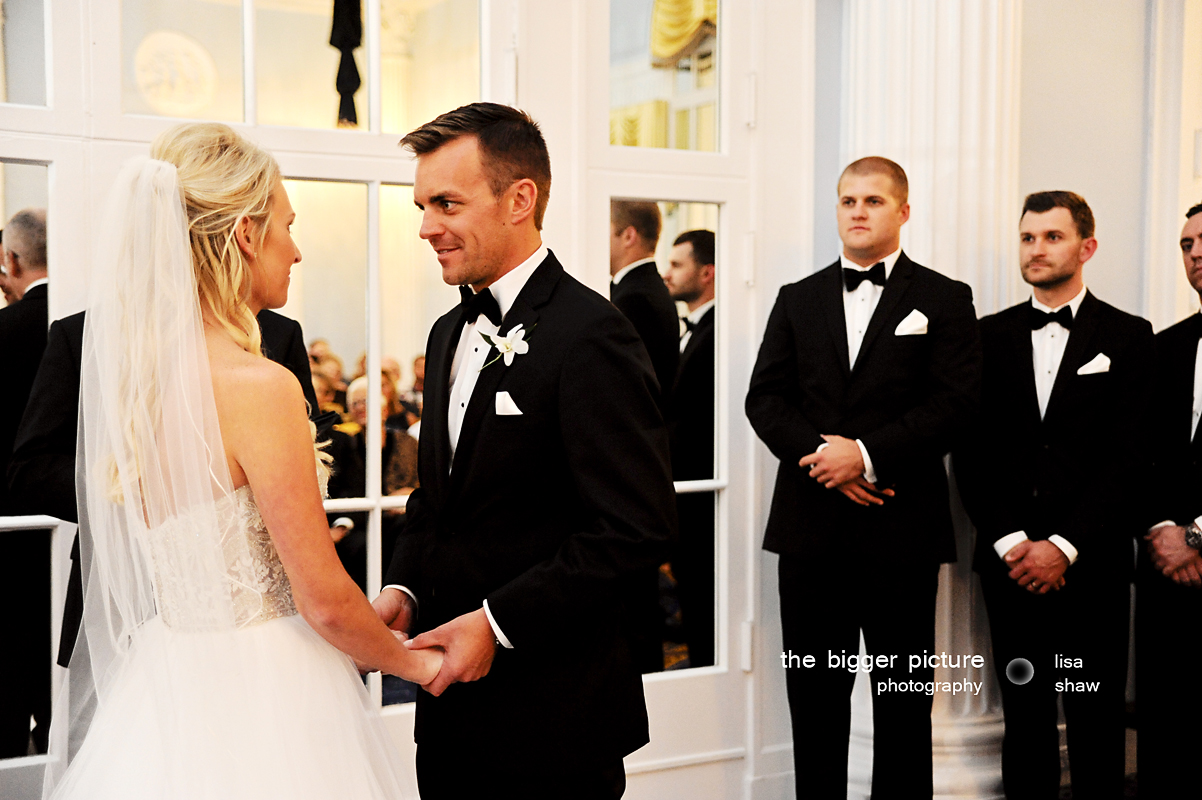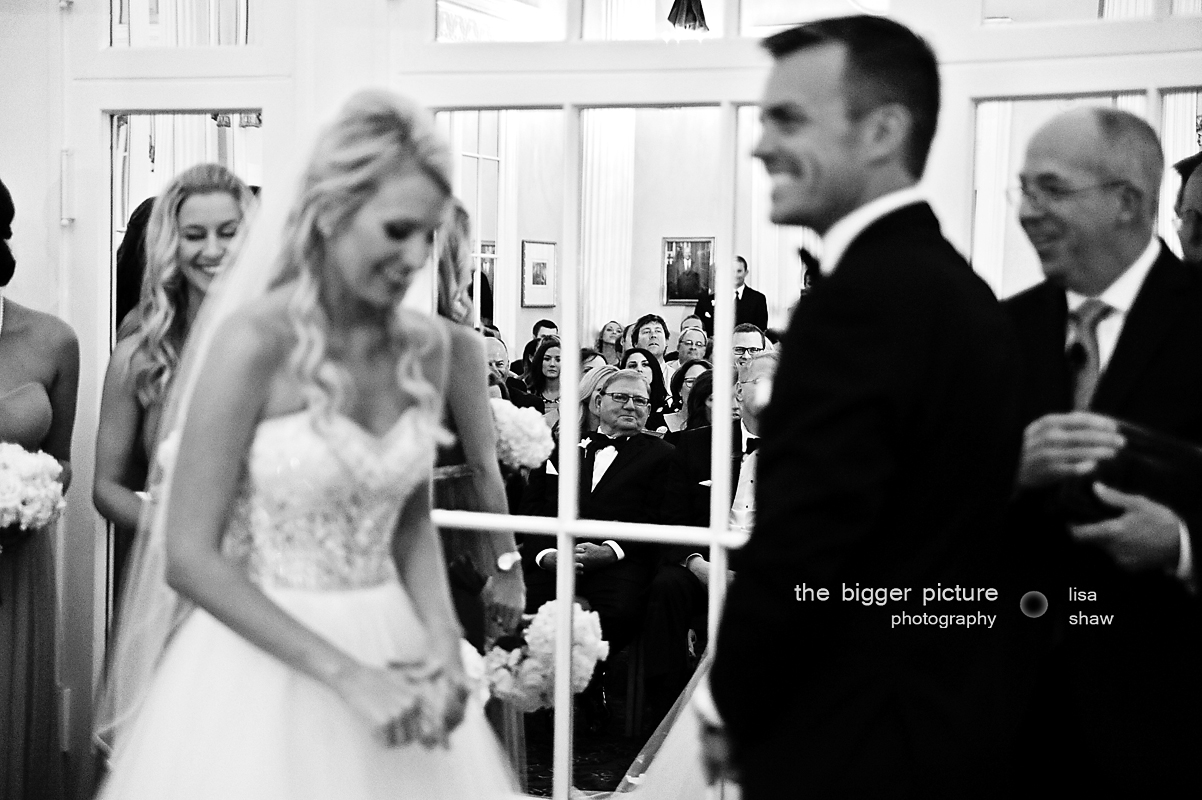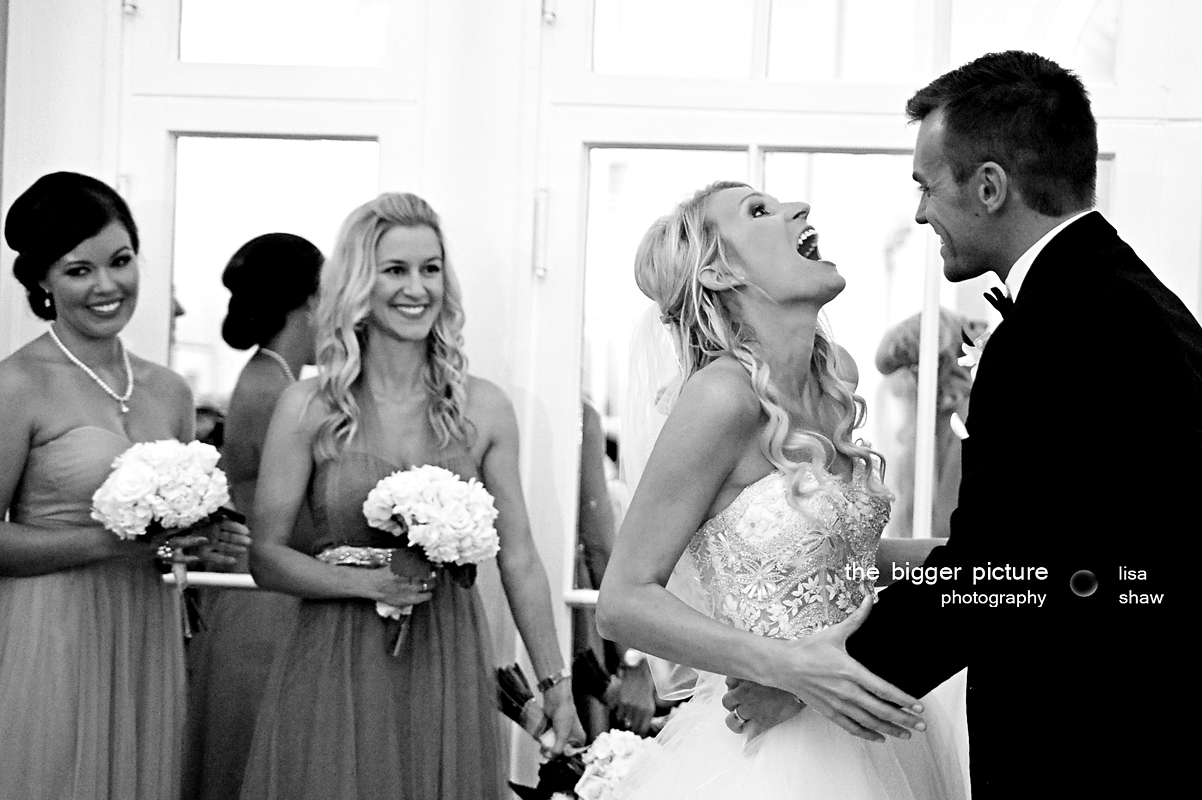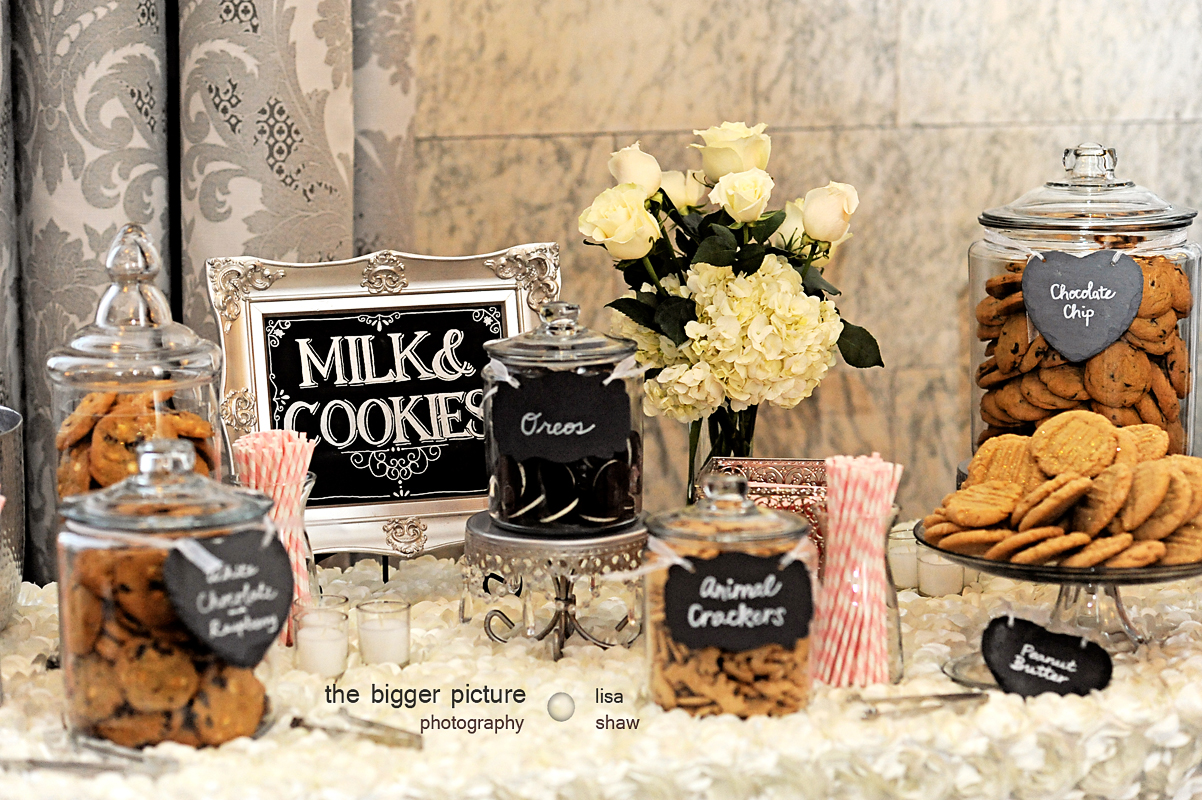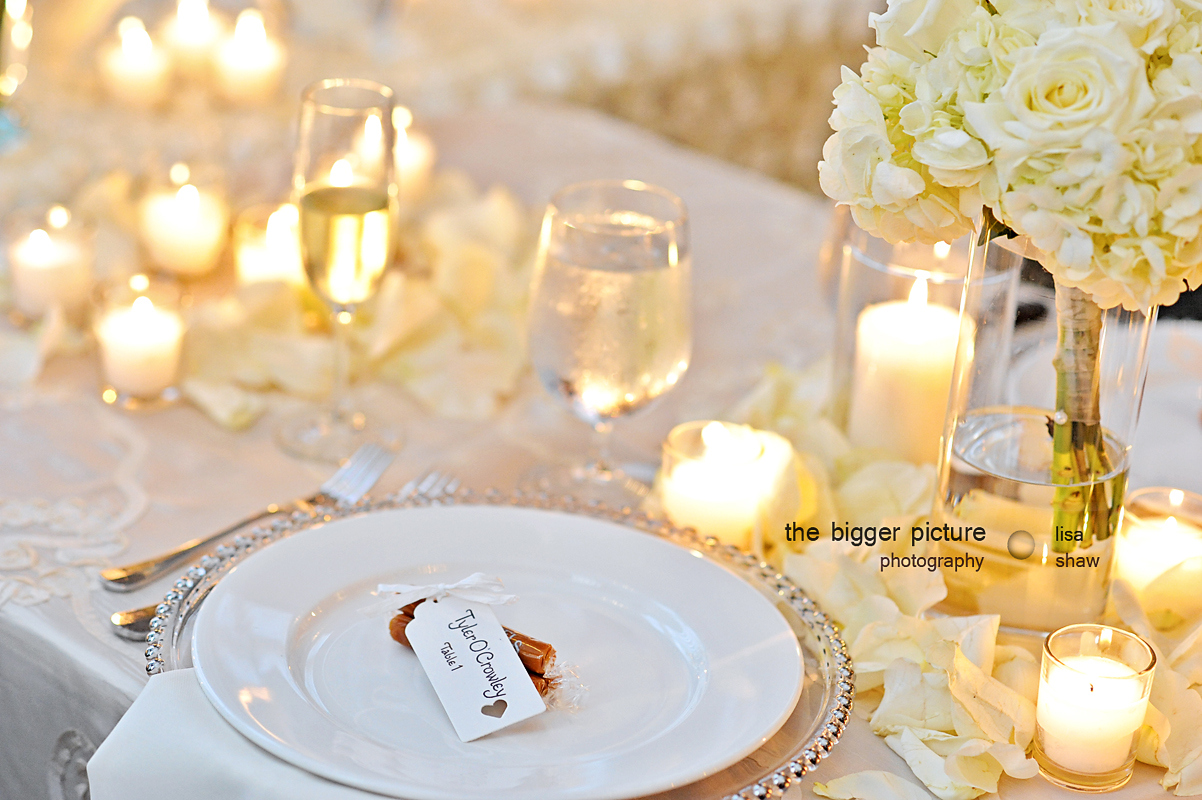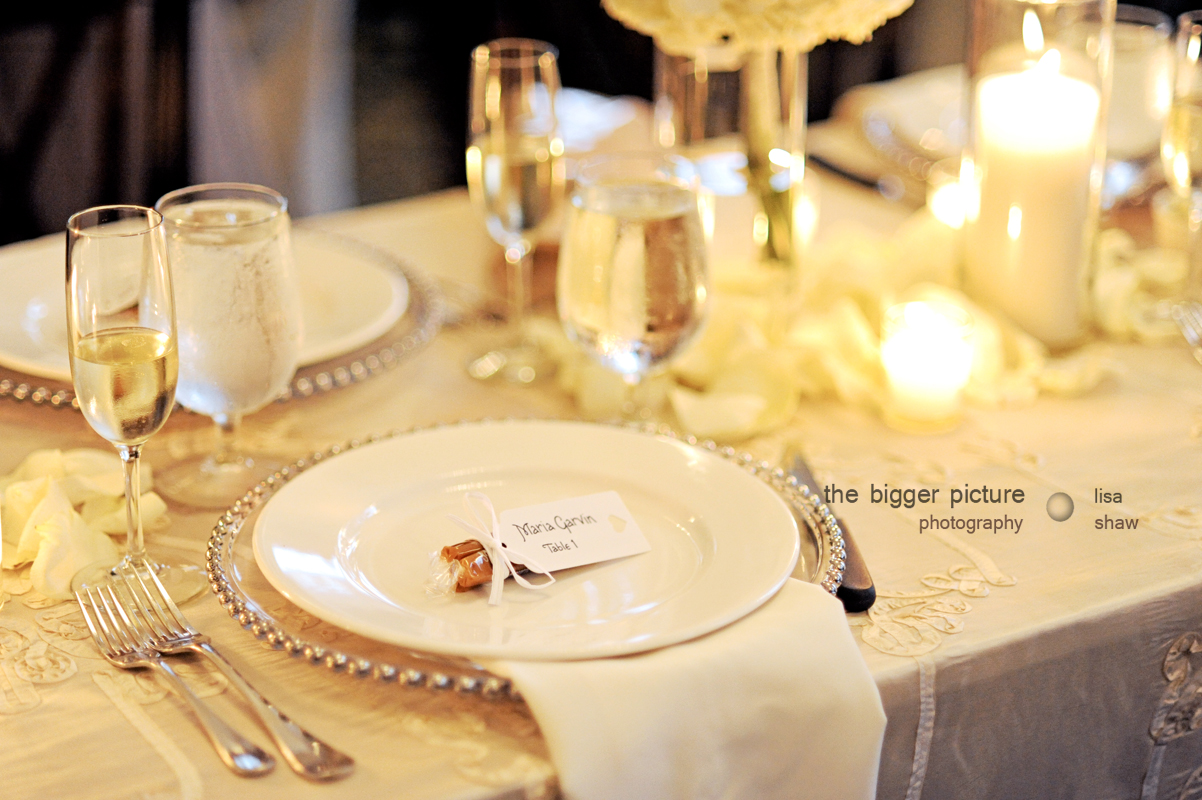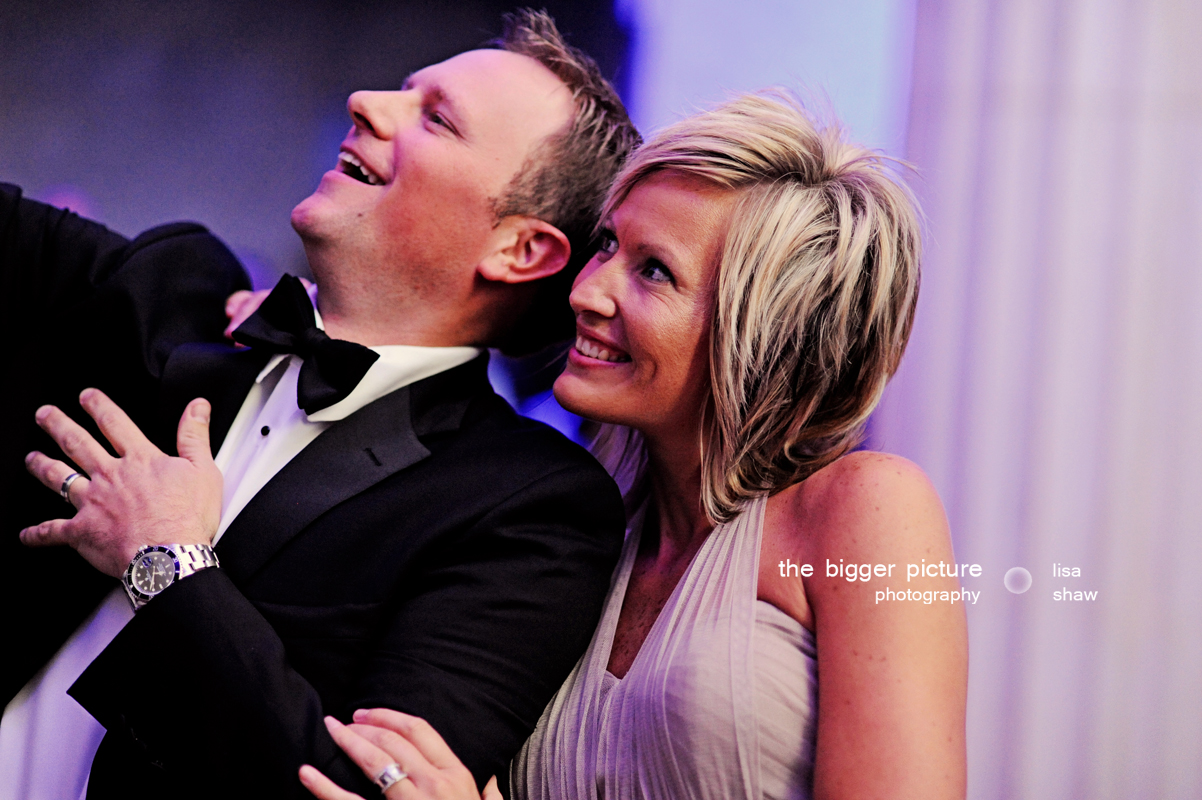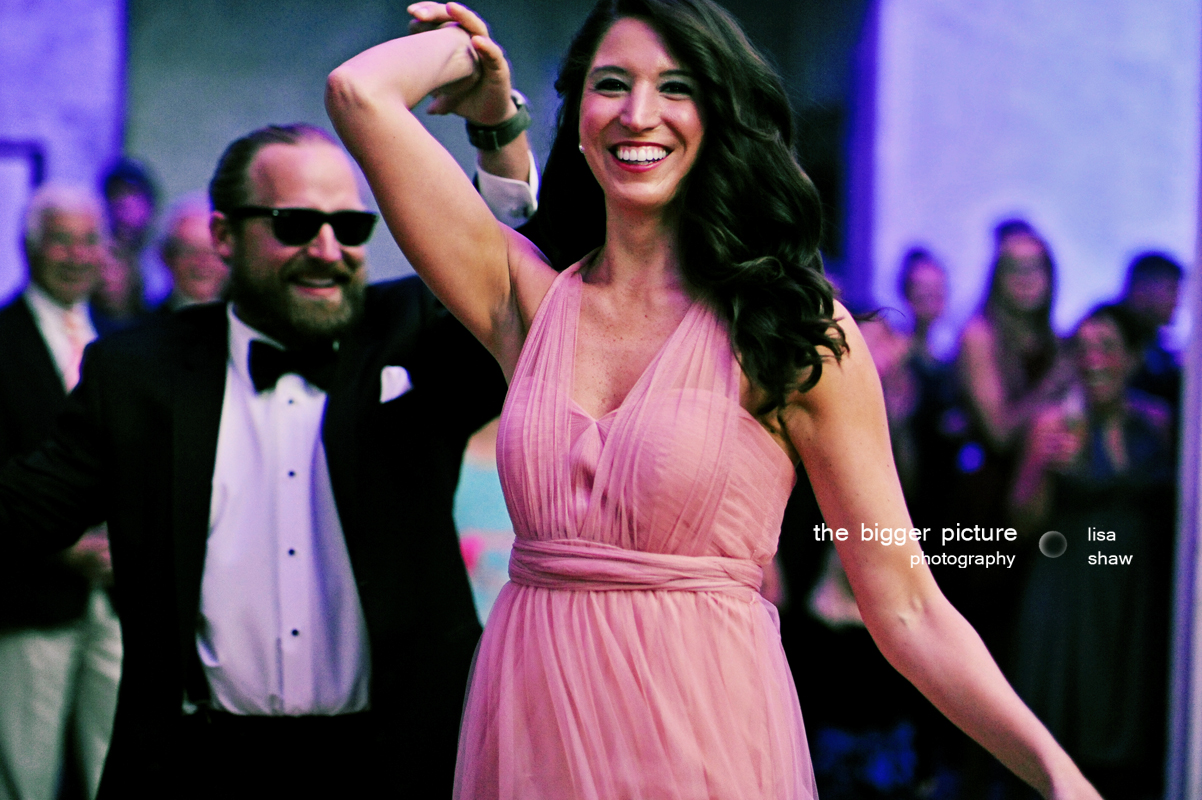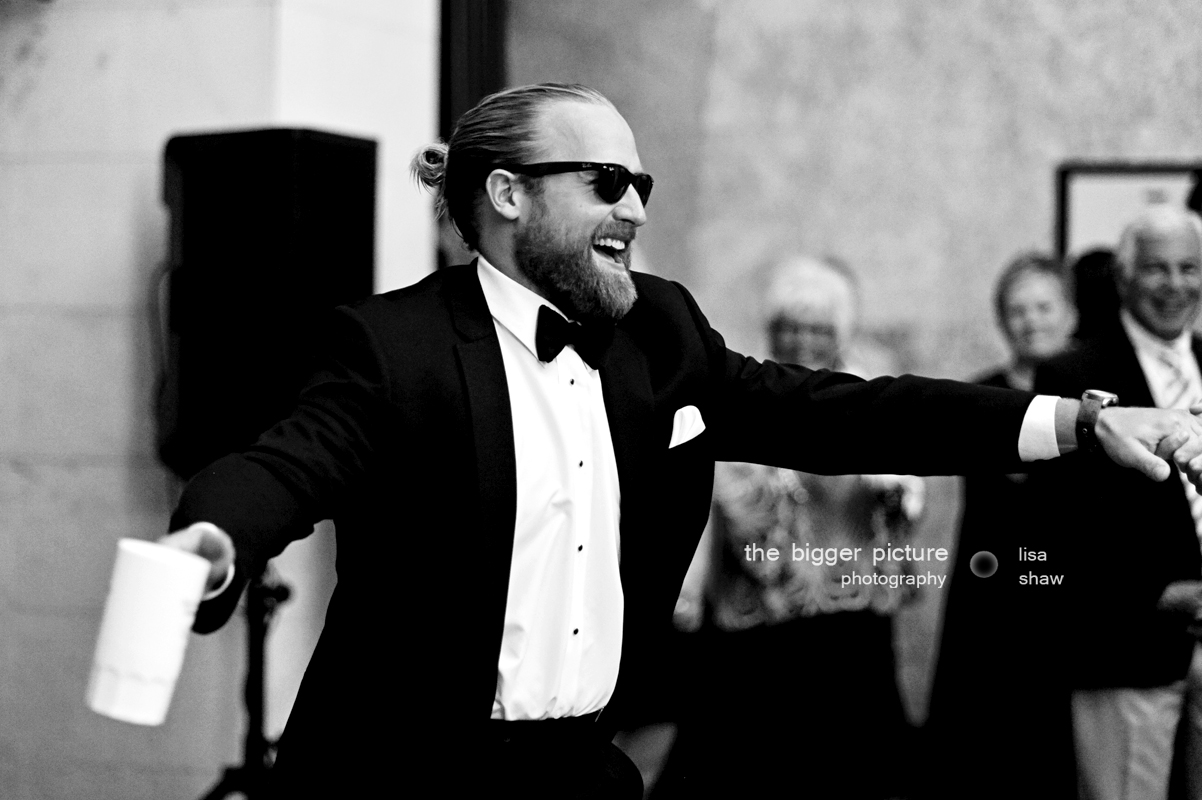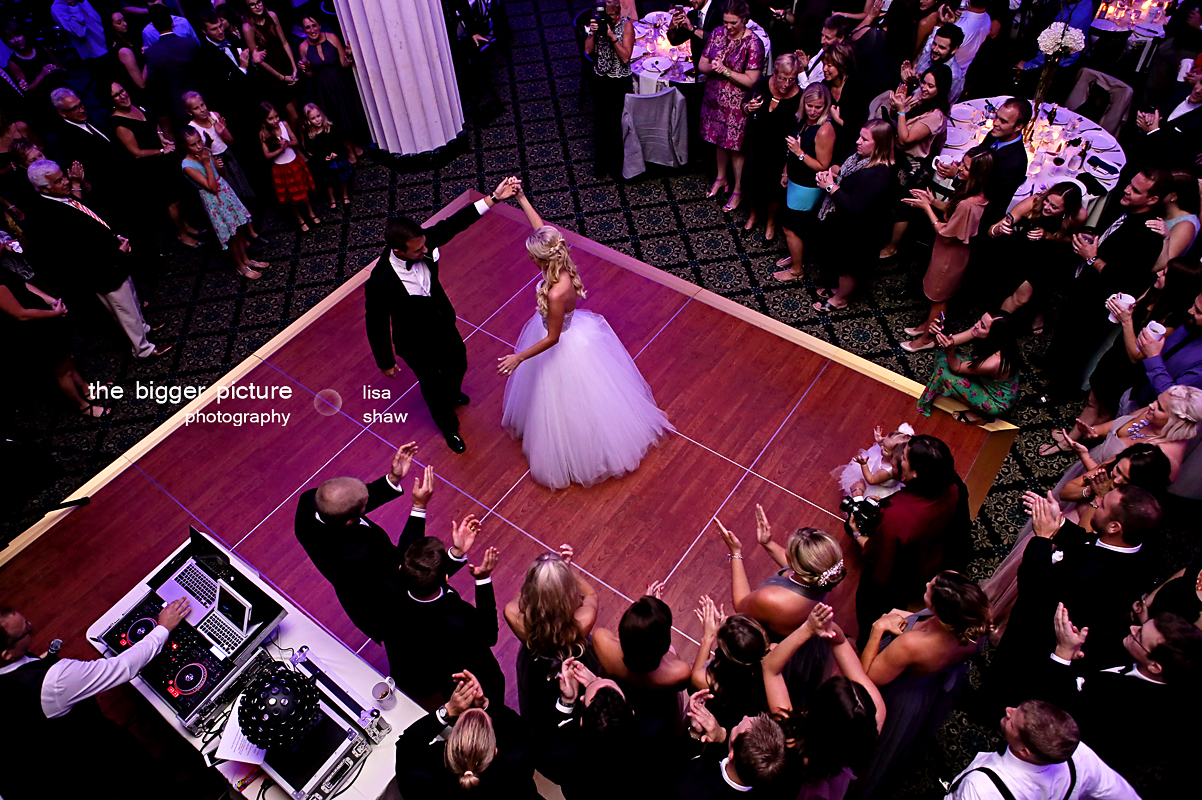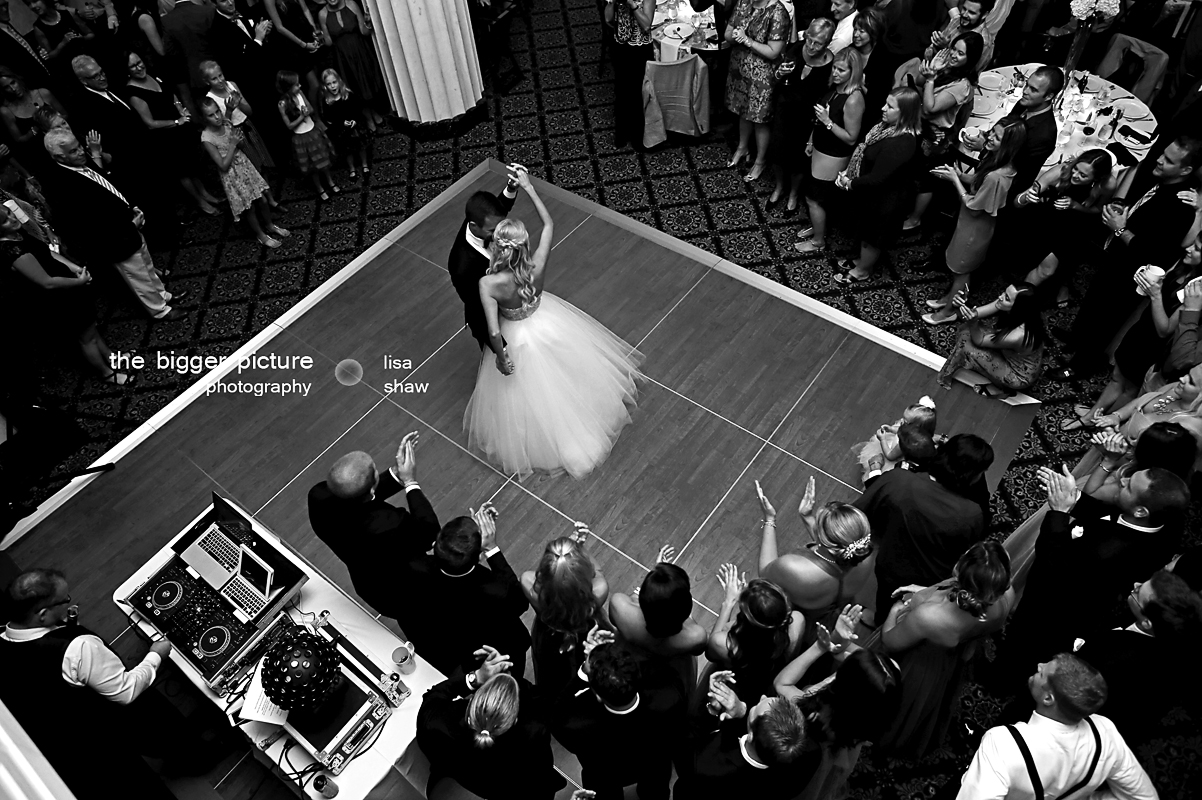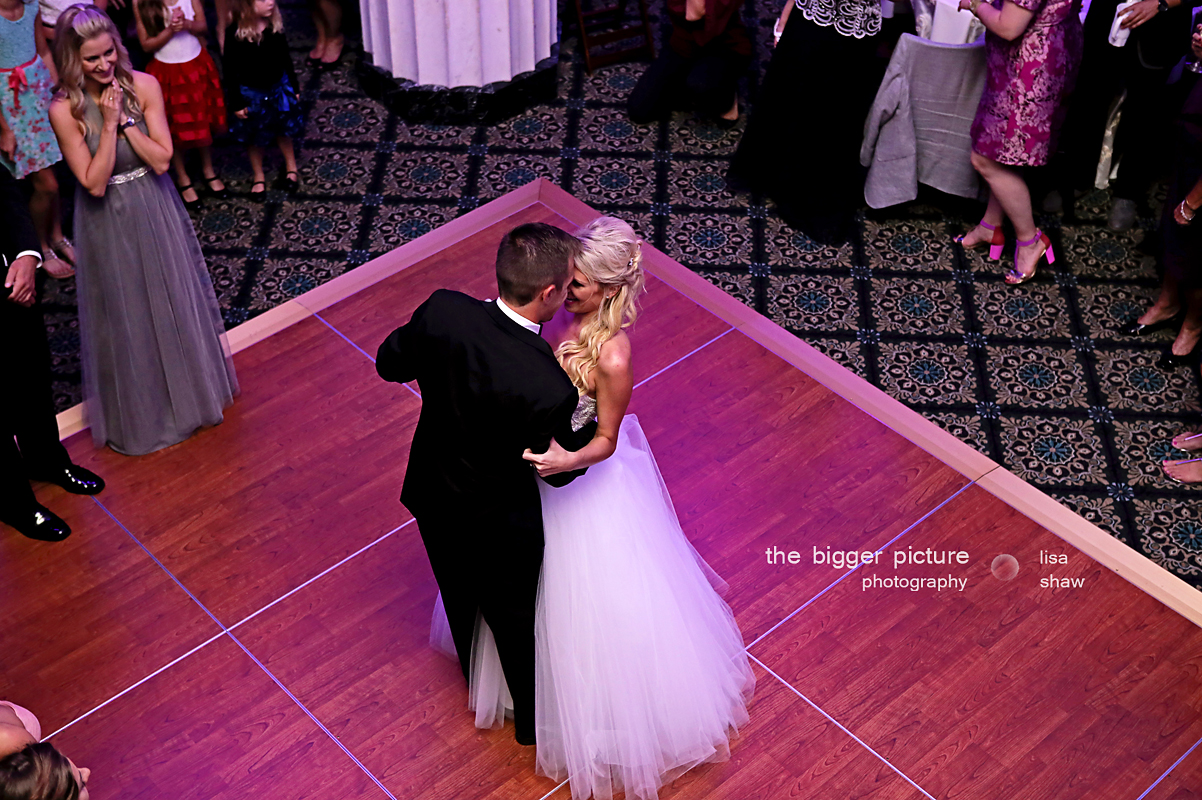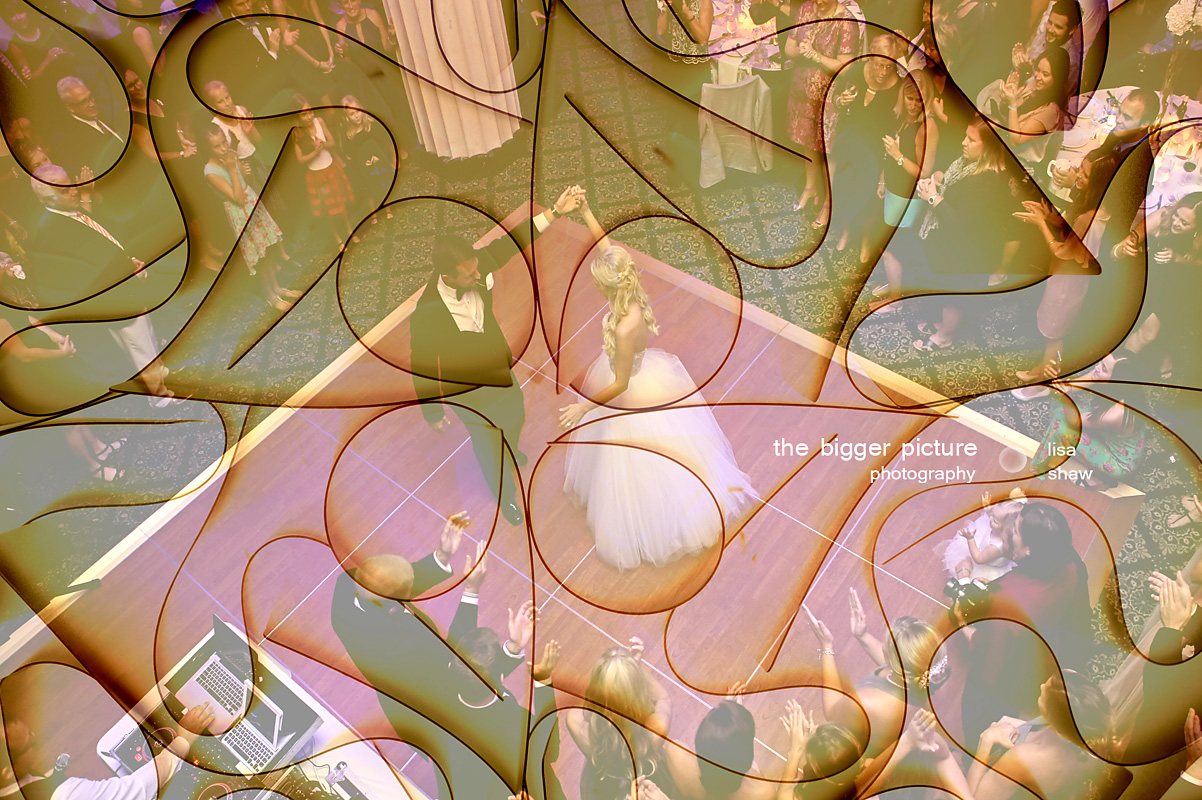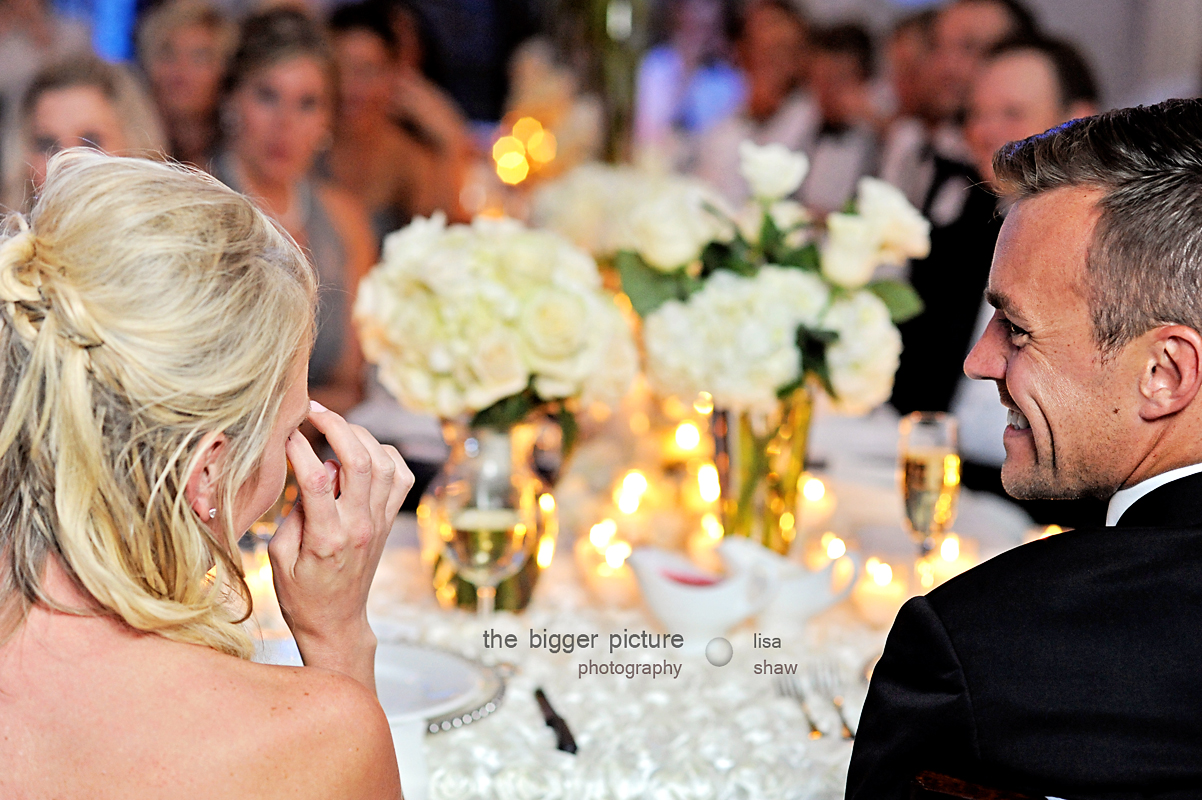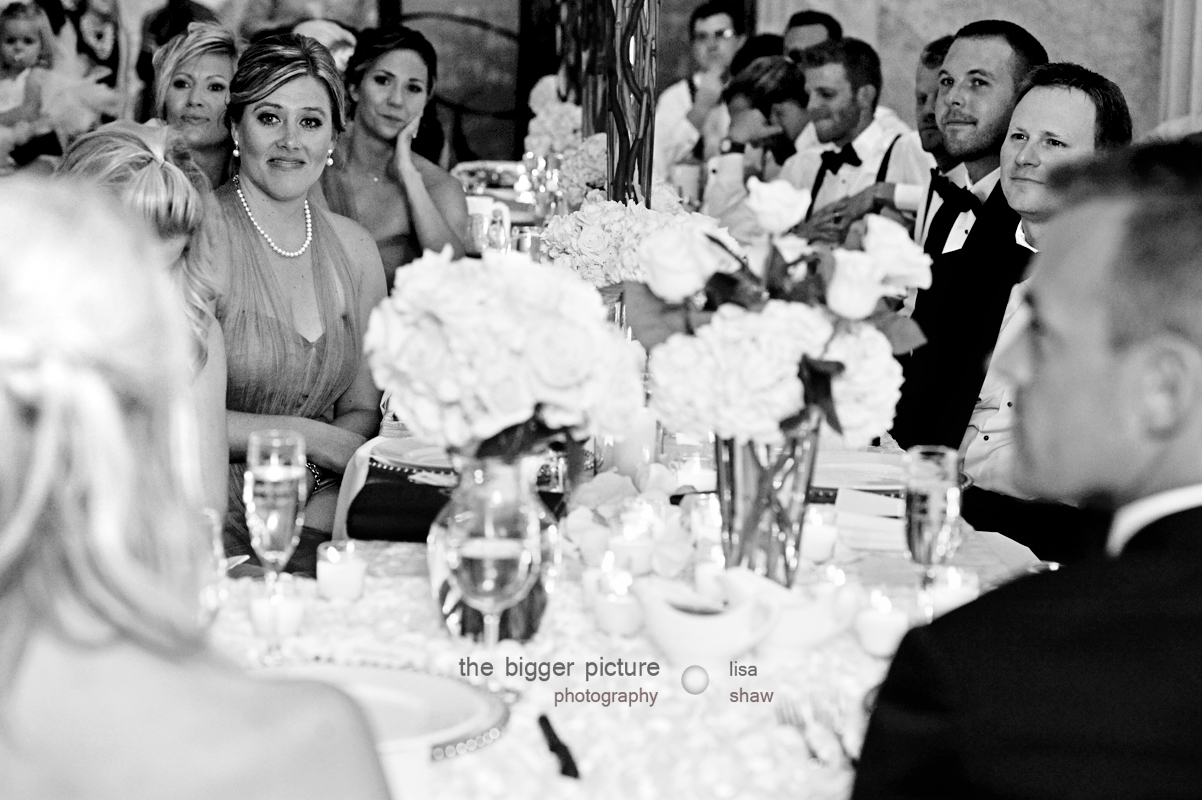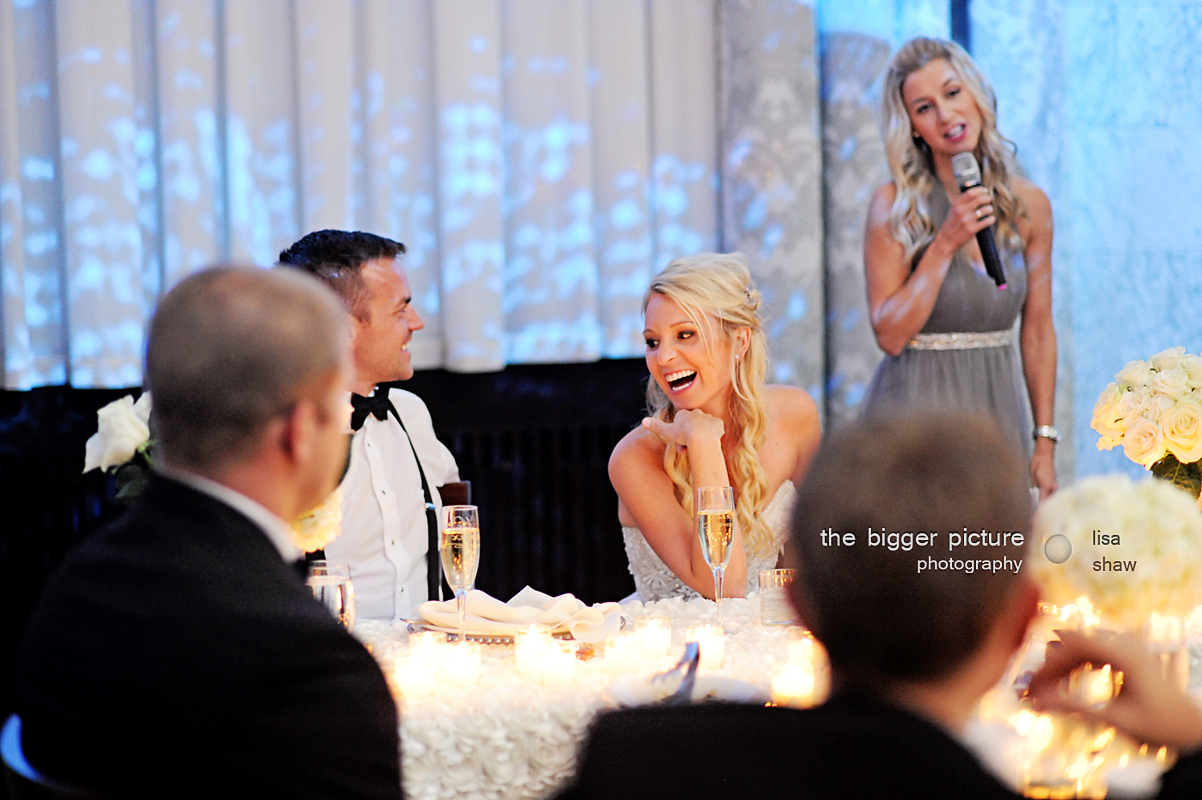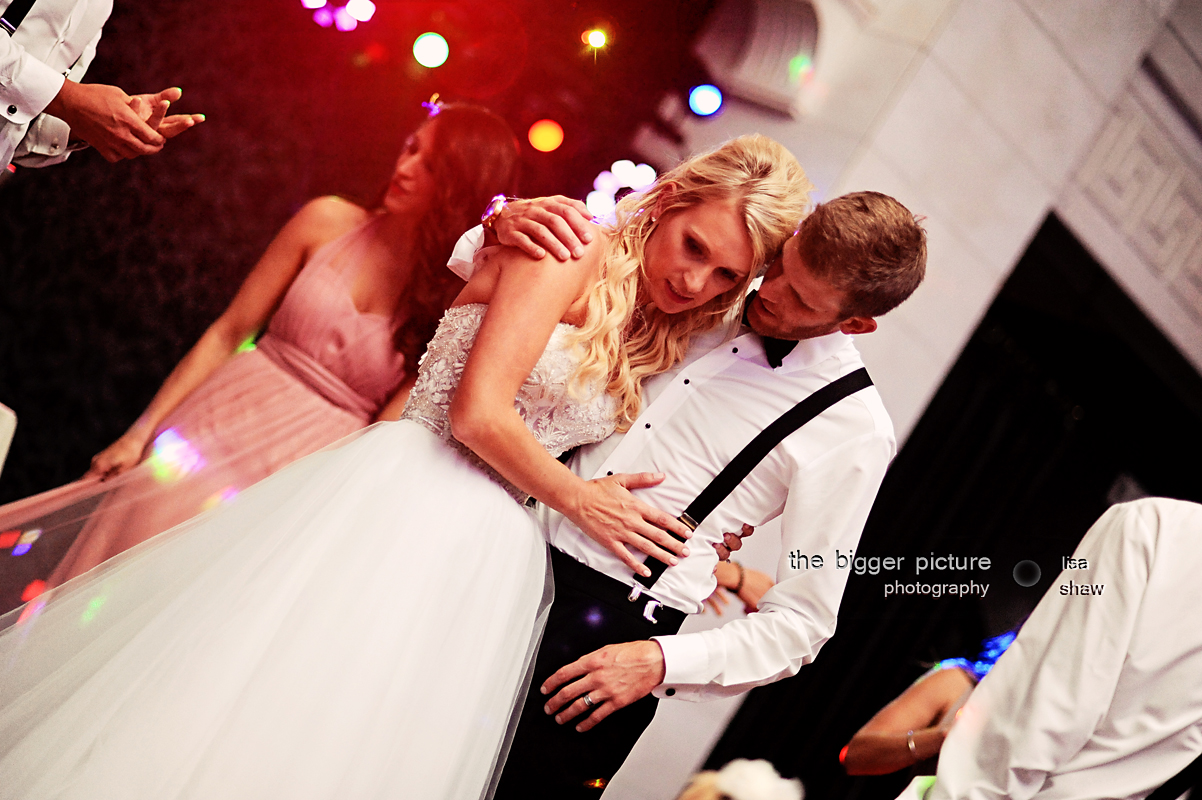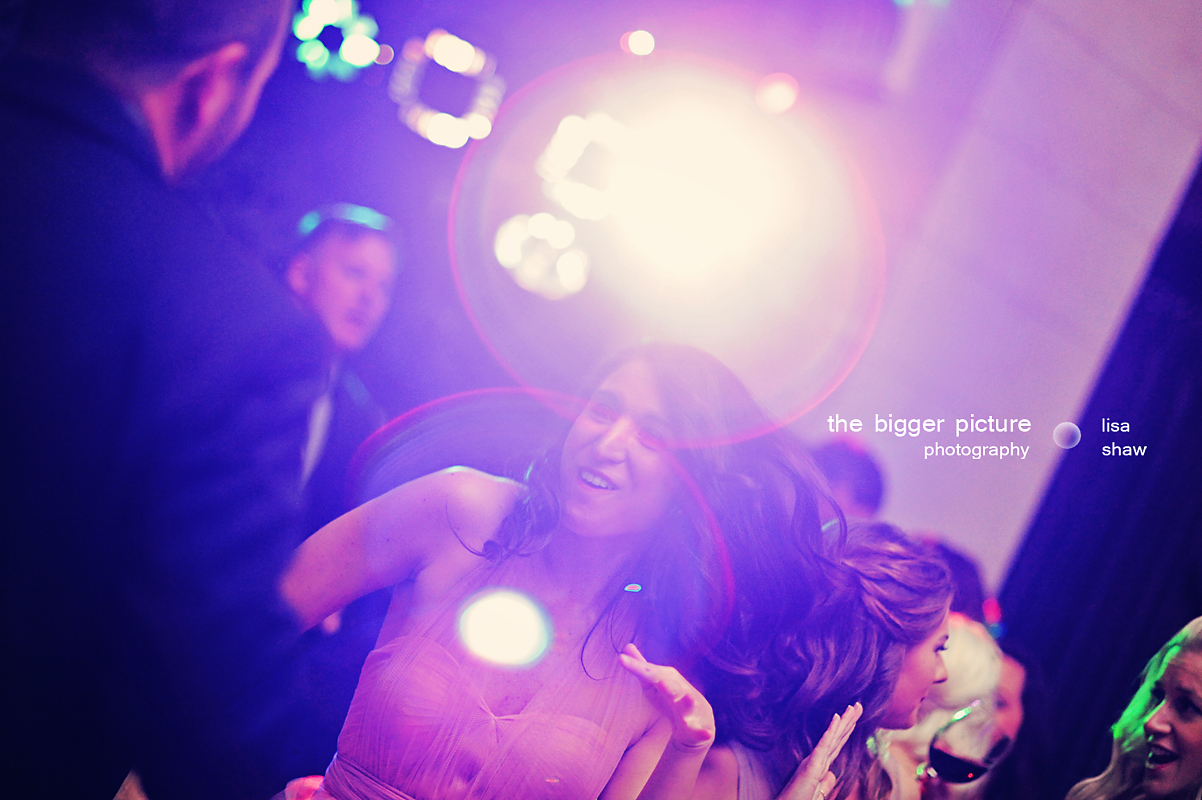 Special thanks to Caedy Convis, my amazing second photographer!! This day was that much better because of you!
Also, a special mention to the artist, Rena Detrixhe, who created the piece "Watershed", located in public and used in some images. It is a beautiful piece and was so cool to view Jessica and Shane through it!!